Are you our new Sales Hero?
We are looking for dedicated Sales representatives (Contractors) who can grasp the concept and vision of our company. You need to be able to work in a fast-paced environment, ensuring the quality of new shops along the way.
Sales representatives will be responsible for finding local shops and hotels that want to be part of our sharing-economy concept, helping travelers by storing their luggage.
You will work intensively for between 1 – 3 months with recruitment of shops/hotels and the position is limited to the period. However, with the possibility of being taken into consideration for additional cities given you're successful in the position.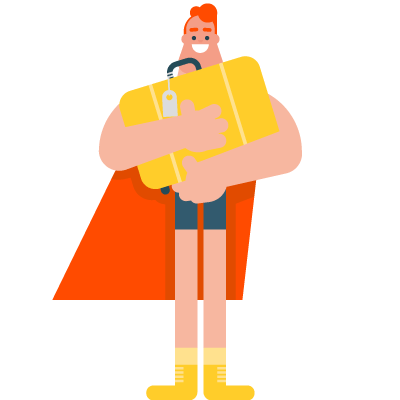 We are currently looking for Sales representatives in
United States
Boston
Chicago
Philadelphia
Europe
Paris
Rome
Barcelona
Amsterdam
Lisbon
Madrid
– And many new cities to come! 
Start: Soon
Salary: Commission-based but highly competitive
Requirements 
Great communication skills
Fluent in English (And local language outside United States)
Located in the area in which you will be working
Sales experience is a plus
Passionate about our concept!
Who we are
Who we are
LuggageHero is luggage storage in local shops in major cities. We partner with local venues – shops, cafées and hotels that want to be part of our concept. 
We help travelers by freeing them from luggage making them able to enjoy more of their time in big cities. 
Our company is founded in Copenhagen in 2016 and has since then grown to multible new cities around the world.