Become a LuggageHero
Start your new revenue stream and become a LuggageHero now. Join here.
✓ 100% Flexible.
Free signup. No start up fee, bindings or monthly fee.
✓ Risk-free.
All luggage is fully insured.
✓ Free marketing platform.
Display your shop, hotel or café for travelers every day. For free.
✓ Reviews
Every review from a traveler is public and is a great way of spreading the word about your place
FAQ
I don't have any space to store luggage
Our system works with as little as 1 piece of luggage and you can always be put on standby if don't have any available capacity for periods of time. So even if you just receive 1 piece of luggage, you can be part of the concept. We do however recommend being able to store at least 5 pieces of luggage so that you will receive a higher income, as we pay you per piece of luggage.
How much income do I make per luggage?
It depends on how much time the person stores their luggage with you. On average people will store 2-3 pieces of luggage for 5-6 hours.
We give you a fixed commision per luggage per hour. On top of this, a large percentage of our LuggageHeroes make additional sales from their existing selection of products.
How does it work? Is there any cash handling involved?
No. Everything is online. When the tourists book their luggage into your place, they authorize LuggageHero to charge them for the hours spent storing their luggage. The moment you hand over their luggage and confirm a check-out, the receipt is sent to the customer online meaning there's no receipt or paperwork from your side.
What if the luggage gets lost, damaged or stolen?
We insure the luggage for you. Your only job is putting the luggage away from public access and we take all the risk.
Is it safe being a LuggageHero?
We are friendly service which has been serving thousands of happy customers. We have done that by providing some of the best security for our LuggageHeroes and customers.

1. Every person who books with LuggageHero leaves a digital fingerprint which makes it possible for us to ID the person. We track and save all digital trace (IP) and ensure identity on all customers by demanding the use of Credit Card before being able to drop any luggage.

2. We provide Social Profile access or email, name and phone number. Besides this, every LuggageHero is entitled to ask for ID if they feel it's necessary and are always in their right to be shown the contents of the luggage to ensure no illegal items are being stored in the luggage before leaving it at the shop.

All these security measures ensure LuggageHero is a safe and convenient way to store luggage.
What if my place is closed some days?
The LuggageHero admin can handle irregular opening hours and you control this yourself.
What if my shop doesn't have scheduled opening hours?
We cannot have any LuggageHero with shifting opening hours on a day-to-day basis without any scheduled hours.
How can my employees be instructed in these procedures?
We developed our platform that requires absolutely no administration from our LuggageHeroes. Our system is a self-service for the customers. That means you can receive luggage from day one and thereby starting your new revenue stream today.
How much time is involved in receiving luggage?
We usually say that it takes no longer than making a cappuccino, but you earn more on receiving a piece of luggage and you don't have any expenses besides the time putting the luggage away safe. And then you end up selling a cappuccino anyway.

What other LuggageHeroes are saying: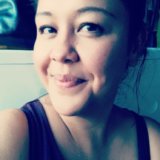 Being visible on LuggageHero generates traffic from travelers to my local coffee shop. Besides providing me income from luggage the travelers are usually happy to sit down for a coffee or sandwich which brings further value to being part of the concept
Josephine Slott Eriksen, local shop owner of Kafe Kafe in Copenhagen
LuggageHero provides a unique service for travelers and easy user platform for us at Hard Rock Cafe. It is an opportunity for us to reach a new audience, those who connect with an economy sharing platform, and drives traffic into our bar, restaurant, and Rock Shop.
Helena Small, Sales Coordinator Hard Rock Copenhagen