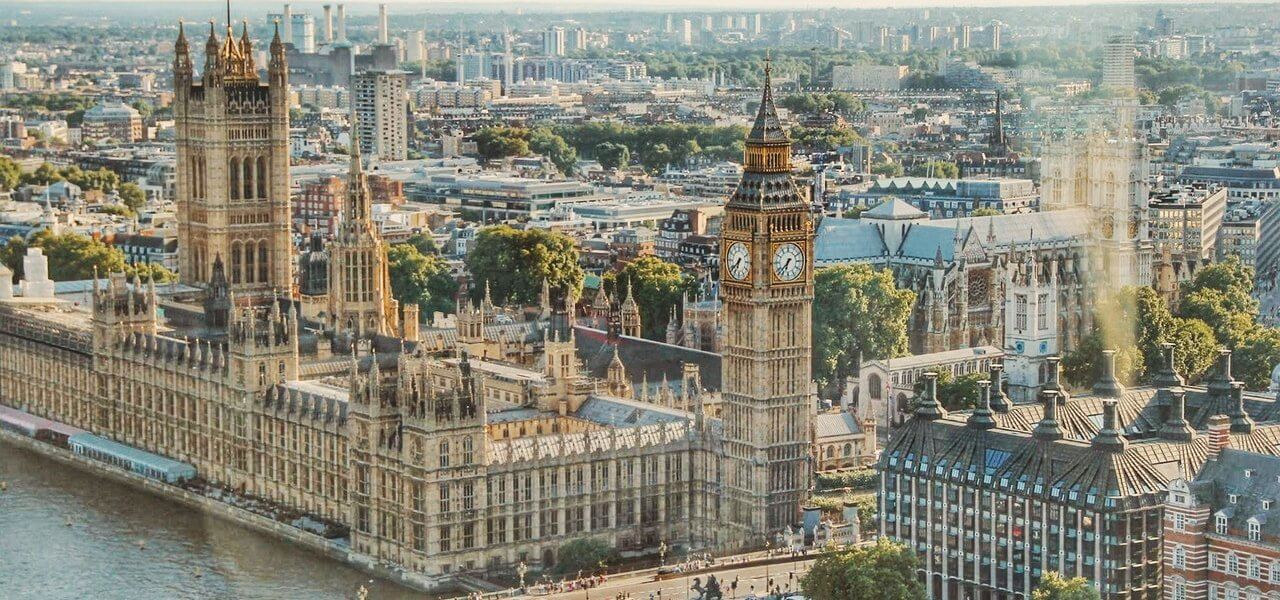 Luggage Storage in +120 shops around London
Store your luggage from £1/hour
Ponad 55 000 podróżników podzieliło się opiniami o LuggageHero
Luggage storage London
Click here for the latest London Coronavirus updates, restrictions, and information
You can stop searching for luggage lockers London to store your belongings in. Bag storage is going through a transformation and looking for lockers in London would be a waste of time. Next time you're in London, remember that LuggageHero is here to save the day by safely storing your luggage! It's simple and quick. Wherever you are, there is LuggageHero luggage storage near you!
Are you looking for luggage storage in London?
You might be able to remember back a few years ago, where many travelers, maybe even yourself, asked the question "Where to store my luggage in London?". Today, you can simply drop off your bags, suitcases, and all you luggage by using LuggageHero's network of more than 120 local shops located around crucial traffic hubs as of 2020. Our London luggage storage locations:
Imagine this traveling problem
Let's say that you arrive from London Gatwick or London Heathrow hours before your rental is ready and you want to check out the sights without having to drag your luggage around with you. Maybe you want to visit Buckingham Palace, ride the London Eye, check out some shops in Mayfair, or take a double-decker bus tour. Whatever you choose, you know that fun and comfort would be limited if you had to carry your bags around with you. Luggage storage King's Cross can become particularly busy so it is important to try to be prepared and know where you will store your luggage before you go.
Paddington luggage storage is also one of the busiest so it is important to explore the map beforehand and find the nearest storage to you.
We have the solution to your luggage storage in London
LuggageHero is here to lighten your load so you can go out and explore the city without your bags. Just go to our LuggageHero reservation platform to find a nearby London luggage storage space inside a shop or another business. All our 120 locations in London, and in our other cities, are verified by us. Using our up to date map, you can locate the shops that are nearest to the Tube stops you'll use and store your luggage there. London storage lockers and options have never been so many before.
Find the Google map further down this page 👇
You pay by the hour – unlike other services!
We offer a speedy, convenient, and low-cost left luggage service for all travelers in London.
We believe in offering our customers many different solutions to payment. Therefore, LuggageHero charges users £1 only for each hour used, unlike most other luggage services, which often make you pay for the entire day. However, if you want to store your luggage all day or even longer, we offer you a low daily cap of £8. This is how we believe the payment of luggage storage should be in the year 2020.
Find your London destination on our 2020 Google Luggage Storage Map
We made a map for the customers who like to navigate their way through London with a map. We have included all our luggage storage locations so you can identify where to find where to store Luggage in London. Click the map underneath to find your Airbnb, hotel, sightseeing destination, or whatever you need in order to know where to store your bags.
Major stations in London
London has several major train stations, but 3 stations, in particular, connect London with Airports and a fourth station will get you to Paris, France. The stations are located in the center or on the edge of central London and you are able to leave luggage in London for many of them. However, train station lockers are not available in all.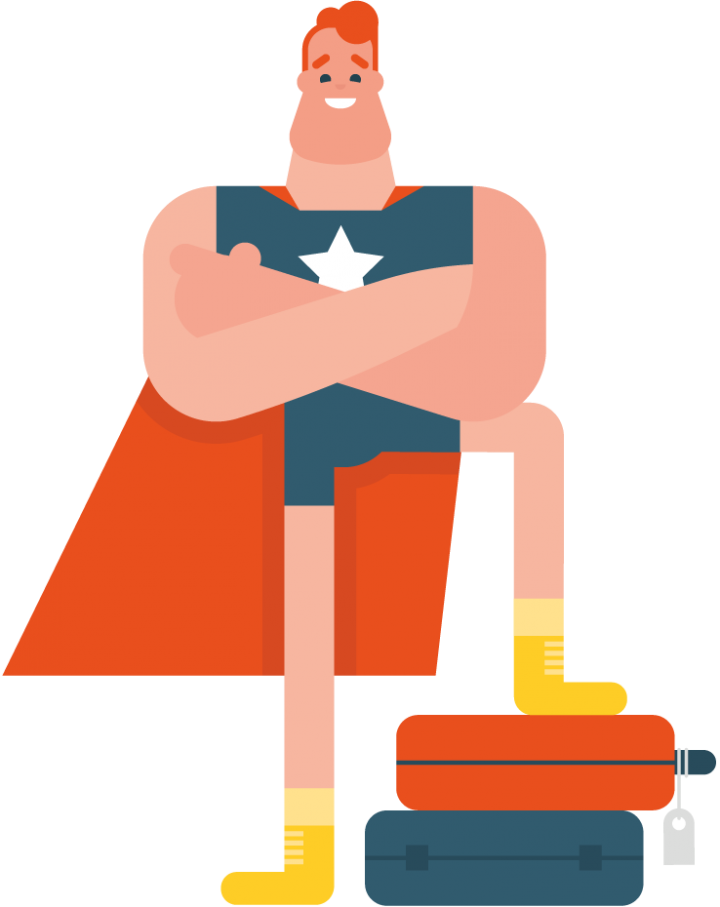 We're looking out for you and your left luggage
Your safety and security is our priority. That's why we have LuggageHero employees review and certify all our shops in London. We also seal every piece of luggage to keep them tamper-free. On top of that, we ensure every bag and what's inside it for up to . If you need to talk to someone at LuggageHero, we're here for you 24/7 through our online chat system.
Tips on storing luggage in London during COVID19:
You have the option to store luggage in many different locations in London, despite the current restrictions.
Don't forget to sanitize before and after using luggage storage or lockers in London.
Wear a mask whenever you drop off your luggage and pick it up in any location around London.
Storage locations in London are currently following all government restrictions and are generally safe to use for luggage drop off around London.
Are you ready to store your bags?
Find the perfect place to store luggage and choose between more than 120 locations throughout London!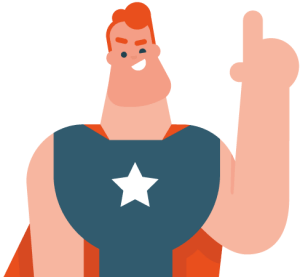 Safety
We carefully certify and educate the operators at all our LuggageHero London locations about how to safely handle your belongings. All our shops in London have been reviewed by a LuggageHero employee, who also regularly performs quality checks to make sure customers' belongings are kept in a safe and secure manner.
In addition, we provide security seals for each piece of luggage. These are provided to you when you arrive at the shop, which ensures that no one can access your bags. Furthermore, each piece of luggage and its contents are insured up to .
Click here to read more about how to use our convenient service.
If you need assistance at any point, remember that customer online chat support is available 24/7.
Book risk-free
We believe in making your travels as smooth and easy as possible, which is why it is important to us that NO FEES are charged to you until after your luggage has been stored and picked up by you.
Use our online booking service to choose a luggage storage site in London that is most convenient to your location and works best with your schedule. You can either book on arrival at the shop or book online in advance to secure your spot. By booking in advance you are always guaranteed a space for your luggage.
But we know that sometimes plans change, especially when you're on the road. So if you don't show up, there's no charge. Nada. Zero. Zip. Zilch. Nothing! And no, you don't even have to cancel! We offer the modern traveler an opportunity to be as flexible as they need to be in order to enjoy their adventure.
Download our free app
For even more comfort you can download our LuggageHero bag storage app where you can easily see all our locations for luggage storage in London. With our luggage storage app, you are able to store your bags anywhere in our 1000+ locations. You can find luggage storage at Paddington Station, King's Cross lockers, and leave luggage all around London!
You can find more information on how to use the bag storage app in London right here.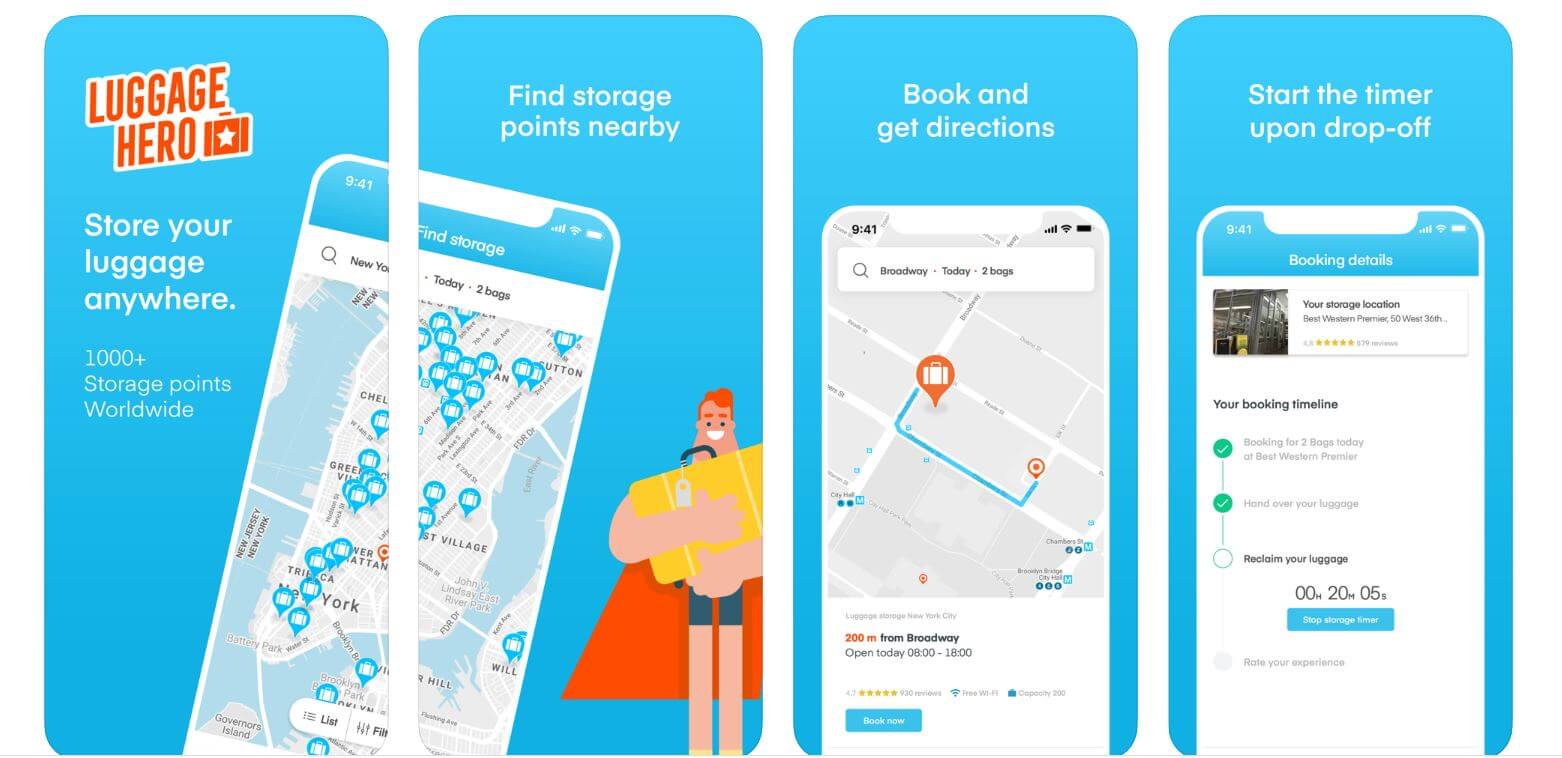 2020 Guide: Luggage Storage London
You may be confused with the rules and regulations and wonder where bags and luggage are allowed to be stored around your travel destination. LuggageHero understands you and is happy to provide you with assistance and clarity. All you have to do is simply click Find Luggage Storage & Lockers in London and take a quick look around to find all the updated information you need for your amazing trip.
Frequently Asked Questions about London
Have a question? We got the answer! Here are some of the most frequently asked questions and answers about London.
When is the best time of the year to visit London?
The best time to visit London is March through May when the temperatures are mild and the city's parks are green and blooming. However, late spring – along with summer – is also prime tourist season, and hotel and flight prices reflect the surge. If you're looking for a more affordable trip then spring and autumn is the right time for you.
Is London an expensive city?
It's also one of the most expensive cities in the world, measured in terms of absolute cost or general affordability. Outside of housing costs, London also ranks high in terms of food costs, transportation costs and entertainment costs.
How many days are enough for a visit to London?
For first-time visitors, we recommend that you spend at least 3-4 days in London. This should give you sufficient time to get to know the city, see the main landmarks, and visit a few attractions, as well as take some time to enjoy yourself in the new environment.
What is the safest borough in London?
Overall, Kingston upon Thames, has been the 'safest' borough the past year with 12,609 criminal offences.
How to visit London on a budget?
There are many things you can do to visit London on a budget. To begin with, get an Oyster card so that you can travel cheaper in London. On top of that, whenever you can, you should try walking instead of using public transport or a taxi. London has many free attractions so a good idea would be to focus on them rather than paid museums and such. On top of that, for many places if you book online instead of at the location, you can save a lot of money on your visit. Most importantly - do your research well and plan your trip - London can definitely be enjoyed on a budget.
What is a must-see in London?
The must sees for London are - Tower Bridge, Victoria and Albert Museum, The Tower Of London, The Shard, Westminster Abbey, The National Theater and the Buckingham Palace.
Widely regarded as one of the most diverse cities in the world, London's culinary scene offers an eclectic mixture of classic British and modern, multicultural cuisine. Some of the most popular things to eat are English Breakfast, Fish and Chips, Pies and Sunday Roast.
Is it customary to tip in London?
It is customary to leave 10-15% of the bill when eating out. However, restaurants often add on a service charge (usually 12.5%), especially if you're in a large group, so it's worth checking your bill if you don't want to tip twice.
Is it possible to use the euro in London?
No. The currency used in London is pounds. A few places may take euros, but they will give very poor exchange rates. Take a debit card and get pounds out of ATMs.
Is tap water good to drink in London?
The short answer is yes—all mains tap water in the UK and Ireland is safe. This will come as a relief to those traveling on a budget, since bottled water is charged at a premium, especially in London.
When is the cheapest time to travel to London?
According to Cheapflights.com, the best time for bargains on flights to London is during September and October. Frommer's indicates that November 1 to December 12, and December 25 through March 14 are other times to get the best airfare bargains.
Best airline to travel from the US to London?
Some of the best airlines to travel to London are British Airways, Virgin Atlantic, Delta Airlines and Singapore Airlines.
Are there lockers at Kings Cross Station?
Yes, there are lockers at King's Cross Station. You can leave luggage at Excess Baggage Co near the entrance to platform 9. You can pre-book storage for your heavy, awkward or high-value luggage at one of our Rail Station Left Luggage facilities. However, it may become pricy if you have a bigger than usual suitcase, or need to store it for longer than a day, so we definitely recommend using an alternative luggage storage service like LuggageHero.
Are there lockers at Waterloo Station?
There are no lockers at Waterloo station. However there is a left luggage service. The service is offered by a company called Excess Baggage and the offices are located in between platforms 11 and 12. It can be quite expensive if you plan on storing luggage for longer than a day, so we recommend using an alternative luggage storage like LuggageHero.
Are there lockers at Wembley Stadium?
No, there are no locker facilities or left luggage storage options for guests to store their items during their visit.
Can you store luggage at Stansted Airport?
London Stansted Airport has a Left Luggage facility at Luggage Point in the landside International Arrivals area. It costs £3 per item per 24 hours for a small bag, £10 for a suitcase. The Luggage Point is open 24 hours.
Can you store luggage at Paddington Station?
There is no lockers, but Paddington Station currently has one Left Luggage facility at Excess Baggage Co. on platform 12