Store your luggage in local shops
LuggageHero is a trailblazing luggage storage service that operates as a sharing economy concept. Our extensive network of luggage storage sites is located inside local retail shops, cafés, and hotels with extra space available. We call them Luggage Heroes.
Users find and book the nearest LuggageHero shop through our mobile-friendly website or app and instantly receive directions to the location on their smartphone. The drop-off and pick-up processes are quick and easy, and payments are handled securely. All luggage is insured.
Como funciona o depósito de bagagem em 3 passos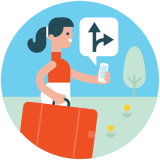 Reserve online e receba indicações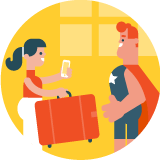 Entregue a bagagem num estabelecimento LuggageHero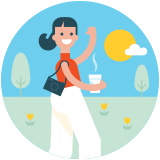 Aproveite o seu tempo sem o peso da bagagem
Join our journey
By investing in LuggageHero, you can help us build on our already strong traction, achieve our ambitious goals for continued growth and become a market leader in our space.
Register now to get early access when we open up to new investors.
Investing involves risks, including loss of capital, liquidity, lack of dividends, and dilution, and should be done only as part of a diversified portfolio.
Partners