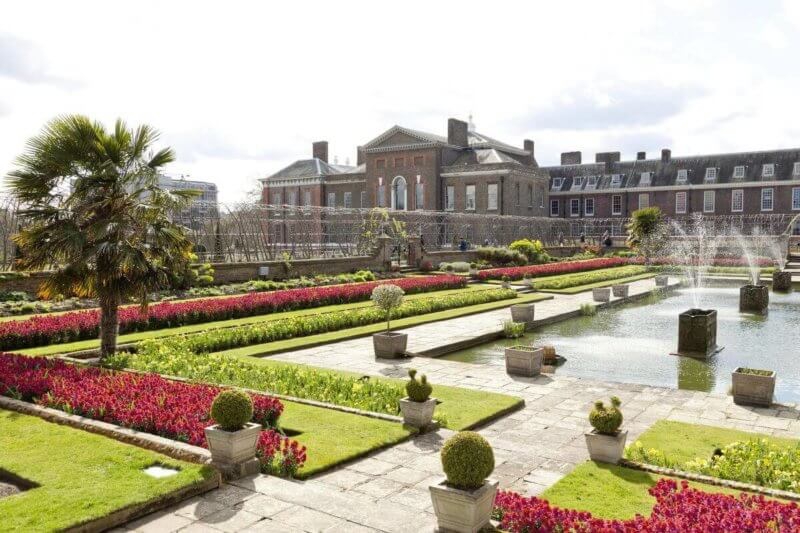 Luggage Storage Kensington Gardens
Only luggage storage to offer choice of hourly or daily rates in Kensington Gardens
Более 55 000 путешественников оставили свои отзывы о LuggageHero
Luggage storage Kensington Gardens
Are you in need of luggage storage near Kensington Gardens? Let LuggageHero's local shops called LuggageHeroes take good care of your luggage while you take your time to enjoy beautiful Kensington Gardens.
Download LuggageHero's free luggage storage app here:
You can download our LuggageHero luggage storage app where you can see all our locations around Kensington Gardens. Your days wasting time searching for lockers are over!
Book online or through the app, receive direction, and get that load off your shoulders. With our shop just 5 minutes away, there's no reason to drag your heavy suitcases and bags around. LuggageHero is luggage storage facility in certified local shops and with more than 120 locations around London, there's absolutely no reason to bring your luggage with you while sightseeing.
Turn your travel days into an extra holiday with LuggageHero and get the most out of your trip to London. Luggage storage just got cheaper and more convenient. No more commuting back and forth on the terms of your luggage, simply choose a local shop that suits your travel plans the best and makes the most of your day.
All shops are certified by LuggageHero and all bags are sealed off with our security seal insuring each piece of luggage for .
Check out why LuggageStorage recommends storing your baggage with LuggageHero!
Use our map to find the nearest certified shops near Kensington Gardens
We store all kinds of luggage — any size and any shape
LuggageHero's users can store luggage of any size and/or shape in any of our storage locations. It doesn't matter if it is ski equipment, photo equipment, or backpacks — our luggage stores can accommodate all. LuggageHero's customers can choose to be charged by the hour, or choose our daily rate — no matter their left luggage type.
We can store your luggage for several days
LuggageHero also provides multi-day storage to its customers because we know flexibility is essential when you travel. LuggageHero offers a lower daily rate when you store your luggage for a longer period. From the second day onwards, our customers pay only £5 per bag per day.
Pricing
Luggagehero is the ONLY luggage storage service that offers you a choice of hourly or daily rates in Kensington Gardens. Flat rate of £7.05 per day and £0.95 per hour which allows you to pick an option that will suit your needs best. If you're only planning on staying for a few hours in a city, why pay for an entire day as you would with other luggage storage services. No hidden fees and no need to pay in advance, pay only if you show up to the luggage drop off location.
All luggage is insured against damage, loss, and theft & security seal is provided.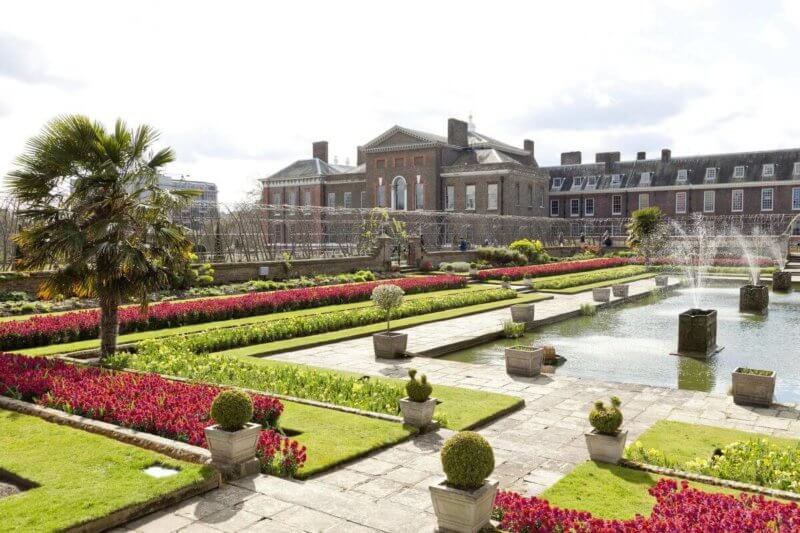 Kensington Gardens luggage storage London
Kensington Gardens, once part of Hyde Park, offers a mix of old and new park pastimes and green space.
Get your fix of contemporary art and architecture at the Serpentine Galleries, marvel at the history and heritage of Kensington Palace, or admire the Victorian splendor of the Albert Memorial.
Kensington Gardens is one of London's eight Royal Parks and covers an area of 265 acres.
It is located with easy access from Lancaster Gate Station and Queensway underground. Having a few hours away from the traffic and populated streets of London can give you the extra energy to enjoy the rest of your holidays.
Kensington Gardens is definitely worth a visit while planning your trip around London.
Is there a difference between left luggage and luggage storage?
Left luggage is luggage that people have left in a designated luggage storage facility. The term 'left luggage' is mostly being used in the UK. And luggage storage is a storage facility where people leave their luggage. Luggage storage is the most common term used internationally when referring to storing luggage.
Luggage storage chart
Based on the chart below, LuggageHero is the best luggage storage option in London. LuggageHero the only one that offers both hourly and daily prices with the possibility of insurance. Luggage storage in London has never been so easy!
The chart is created based on the most popular luggage storage options.
Download LuggageHero free app for left luggage around Kensington Gardens
For even more comfort you can download our LuggageHero bag storage app where you can easily see all our locations for Kensington Gardens suitcase storage. With our luggage storage app, you are able to store your bags anywhere in our 1000+ locations. You can find more information on how to use the bag storage app in London right here. 
Frequently asked questions about Kensington Gardens
Here are some of the answers of the most frequently asked questions about Kensington Gardens
What are the opening hours for Kensington Gardens?
Kensington Gardens opens to the public at 6am each day. Closing times vary throughout the year.
Which are the nearest tube stations for Kensington Gardens?
The tube stations that surround Kensington Gardens are: Lancaster Gate & Queensway - Central Line; Bayswater - District Line; High Street Kensington - Circle and District Lines
How can I find the nearest location to Kensington Gardens for storing luggage?
To find the nearest location to you, you can visit the LuggageHero website and click book now. Apart from that, you can download LuggageHero's app for even more convenience when booking your luggage storage on the go.
How much does it cost to store luggage with LuggageHero?
Most luggage services charge their customers for an entire day. However, LuggageHero provides its customers another pricing system - we charge by the hour, £1 per bag.
Is luggage storage with LuggageHero safe?
All luggage storage locations are verified for safety and carefully trained by our team before being listed on the site. Aside from that, we provide you with individually tagged tamper-proof seals for your baggage when you arrive. To offer an extra sense of security, every bag is covered by a £2200 insurance.
I have a problem with my luggage storage booking in Kensington Gardens. What can I do?
If you encounter a problem with a luggage storage booking, you can email us at contact@luggagehero.com and we will get back to you and solve the problem as quickly as possible.