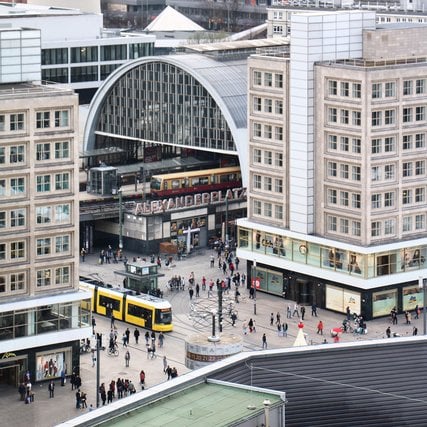 Luggage Storage Alexanderplatz
Only luggage storage to offer choice of hourly or daily rates in Alexanderplatz
Ce que disent nos clients
Consignes à bagages Alexanderplatz
Are you looking for luggage storage near Alexanderplatz? You can store your bags with one of LuggageHero's luggage storage locations just around the corner and explore Berlin hassle-free.

LuggageHero storage sites are certified hotels, cafes, and shops. Advance bookings ensure space for your bags. The address and directions to our partner shops are available at the time of booking. All bags are sealed off with our security seals ensuring each piece of luggage up to once you have dropped off your bags and started our storage timer on your booking page.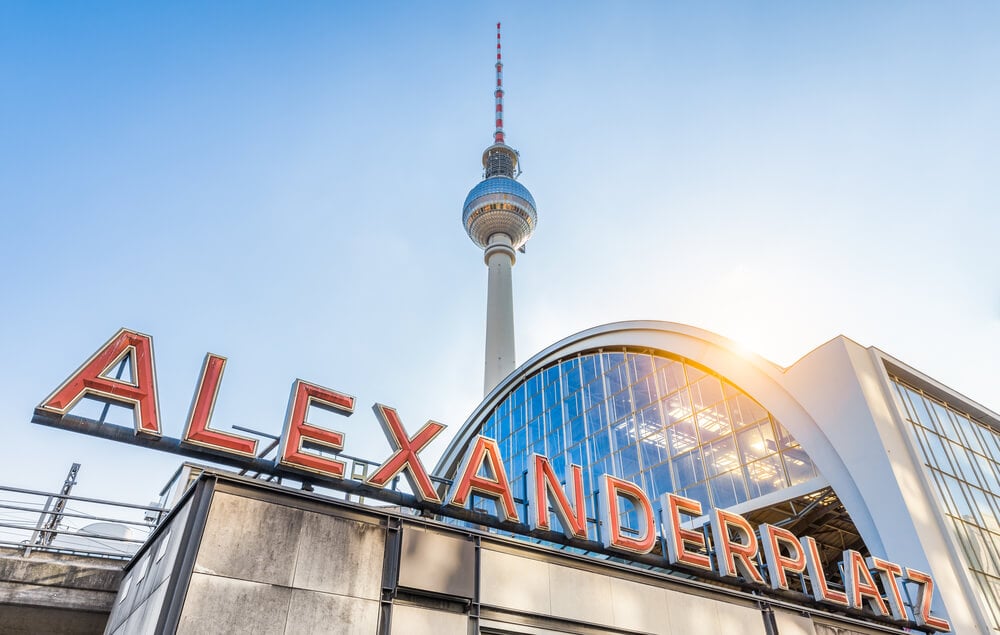 Alexanderplatz
Alexanderplatz is one of the biggest and liveliest squares in the central Mitte district of Berlin. It's named after Tsar Alexander I and most people refer to the square as simply Alex. Being one of the most visited areas of Berlin, it continually attracts tourists with its restaurants, shops, theatres, and many attractions just steps away. Alexanderplatz is an important transport junction in Berlin's eastern center for the S-Bahn, U-Bahn, trams, buses, and regional trains, with Berlin Central Bus Station and Berlin Central Station just around the corner. 
Many tourist attractions such as the Berlin Zoo and Checkpoint Charlie are easily accessed from Alexanderplatz via the B2/B5 (for the first) and B1 (for the latter), making it easy for tourists to start sightseeing right away. On the same day, you may visit Prenzlauer Berg which is only 10 minutes away via B2 or take a stroll down beautiful Kurfürstendamm, which is a 30-minute ride away via the B2/B5.

Store your luggage near Alexanderplatz
Being so well connected by transport gives you more time to stroll around and leaving your luggage at a location close by makes for a hassle-free trip. You can store your luggage in any of our 50+ locations and explore Berlin. 
You pay by the hour – unlike other services!
We offer a speedy, convenient, and low-cost service.
LuggageHero charges users only for each hour used , unlike most other luggage services, which make you pay for the entire day. If you want to store your luggage all day or longer, we offer you a low daily cap of .
We're looking out for you
Your safety and security are our priority. That's why we have LuggageHero employees review and certify all our shops in Berlin. We also seal every piece of luggage to keep them tamper-free. On top of that, we ensure every bag and what's inside it for up to . If you need to talk to someone at LuggageHero, we're here for your 24/7 through our online chat system.
Find a location to store your luggage with the LuggageHero App
Explore locations near Alexanderplatz and find the best option to store your luggage in Berlin.