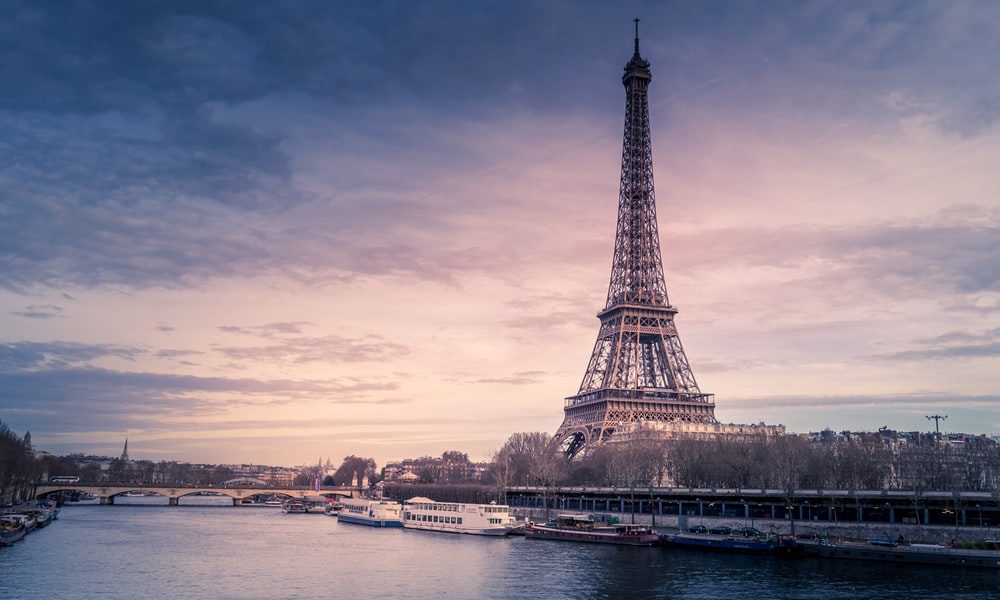 Consigne à bagages Paris
Déposez vos valises dans un hôtel ou une boutique certifiés à partir de €0.95/heure
Ce que disent nos clients
Consigne à bagages Paris
Vous venez tout juste d'arriver à l'aéroport de Paris et vous voulez commencez votre journée ? Cela peut être compliqué si vous ne pouvez pas vous présenter tout de suite à votre location ou à votre hôtel et que vos valises vous ralentissent. Mais vous pouvez facilement laisser vos bagages à Paris.
La prochaine fois que vous êtes à Paris, rappelez-vous que LuggageHero est là pour vous simplifier la vie ! Vous pouvez consulter le plan ci-dessous pour trouver les endroits les plus pratiques pour laisser vos bagages. N'oubliez pas que LuggageHero est le seul service de consigne à bagages qui propose des tarifs horaires et journaliers pour une flexibilité maximale. 
Déposez vos valises à l'aide du réseau d'hôtels ou de boutiques LuggageHero situés à Paris. 
Les consignes à bagages n'ont jamais été aussi simples d'accès ! Rendez-vous sur la plateforme de réservation LuggageHero pour trouver une consigne dans une boutique ou un autre type de commerce, tous vérifiés par nos soins. En utilisant notre plan, vous pouvez localiser les boutiques proches des gares, aéroports et principaux sites touristiques pour y déposer vos bagages.
Even if luggage storage in Paris is not your priority at the moment, we still want to help you!  That's why we've created a page about the coronavirus situation in Paris where you can find everything you need to stay safe.
The next time you are in Paris, remember that LuggageHero is here to help you enjoy your day by storing your luggage safely!  It's simple, quick and risk-free.  Wherever you are in the capital, there is a Paris LuggageHero luggage storage near you!
Where to drop off my luggage in Paris
Look no further for Paris automatic lockers for your luggage. Next time you're in the French capital, don't forget that LuggageHero is here to come to your rescue and watch over your belongings!
It is also no longer worth looking for « Montparnasse luggage locker », « Paris luggage storage service » or even « station locker ». Drop off your suitcases at one of the LuggageHero network points located near major traffic arteries and the most popular areas of the city, including Gare du Nord , Gare de l'Est , Gare Saint- Lazare , Gare de Lyon and Gare Montparnasse .
Let's say you arrive from Roissy-Charles de Gaulle airport several hours before you can get to your rental and you want to visit the tourist sites without having to drag your luggage behind you. Would you like to visit the Louvre or the Eiffel Tower , take a walk in the Parc du Champ-de-Mars or attend a football match at the Parc des Princes? Whatever your choice, we are here to watch over your luggage.
Go to the LuggageHero booking platform to find luggage storage in a shop or other business in our network, all verified by us . By using our regularly updated interactive map, you can locate the establishments closest to the train and metro stations you will use or the attractions you will visit, and drop off your luggage there. Finding a Paris Montparnasse luggage locker has never been easier.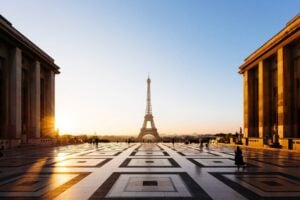 Luggage lockers: 2 times cheaper than lockers at stations and airports
Classic luggage storage, also known as bag drop or luggage storage service, is usually at least twice as expensive on a daily basis as LuggageHero's luggage storage service. Until recently, travellers could only deposit their luggage in one type of luggage locker, which offers very little flexibility in terms of price and location. Today, LuggageHero offers countless luggage storage spaces in shops and hotel luggage storage in different cities so that you always have the possibility to deposit your suitcases in a safe environment. Unlike station and airport lockers, LuggageHero offers an hourly and daily rate for maximum flexibility. LuggageHero
Luggage storage for suitcases and luggage of any size
We check all hotels and local shops so that we can offer you a suitcase or luggage storage space for everything you need: ski equipment, photo equipment, backpacks or other. This is another way for us to offer you the greatest flexibility in terms of luggage storage, luggage drop-off and luggage drop-off. 
Our luggage storage is similar to that of hotels
Many travellers and hotel guests have asked the front desk staff if they can store their luggage until they leave town later in the day. We offer, more or less, this same service, for everyone – no matter if you stay in a hotel, an Airbnb or elsewhere. We are always ready to help you. 
Drop off your bags in verified locker spaces with this discount code
Loyal customers or new customers, we offer you a discount code for two hours of FREE luggage storage. This discount code is valid the rest of the year in ALL cities and in ALL our luggage storage areas, including Premium partner stores! 
The main train stations in Paris
Paris is served by several central railway stations. Moreover, the Gare de l'Est and the Gare d'une Nord are only a short distance from each other, an underground even connects them. Each station serves a different region, often determined by its name. Here are three stations considered to be the largest and best known in Paris: 
North Station



Gare du Nord, officially Paris-Nord, is the busiest railway station in Europe and one of the busiest in the world, with more than 700,000 passengers passing through it every day. Most of them use the shuttle between their work in Paris and their place of residence in the northern suburbs and the cities of the Paris region.
The Gare du Nord is also one of the six major SNCF terminus stations in Paris. Located near the Gare de l'Est in the 10th arrondissement, the Gare du Nord is the junction between several urban transport lines: the metro, buses and the RER (Regional express network, public transport network with rail gauge serving Paris and its agglomeration). The Gare du Nord is served by the Eurostar. It is also from here that trains depart for the North of France and certain international destinations in Belgium, Germany, the Netherlands and the United Kingdom.
The station building was built between 1861 and 1864, under the direction of the French architect Jacques Hittorff. Its magnificent facade has served as the setting for many French and American films. You will find lockers in the station, but also in the neighborhood. Book your luggage drop in advance to be sure to have a place for your luggage, suitcases, sports equipment, business.
East station



Gare de l'Est, officially Paris-Est, is located in the 10th arrondissement and is only a five-minute walk from Gare du Nord. It faces the Boulevard de Strasbourg, a major axis of north-south traffic in Paris. It is the western terminus of the Paris–Strasbourg and Paris–Mulhouse lines and the departure point for trains heading east and the cities of Reims, Nancy, Metz, Strasbourg, Stuttgart, Frankfurt and Munich. It is also the weekly Moscow Express trains and the legendary Venice-Simplon-Orient-Express depart from this station. This prestigious train run by a private company became famous thanks to Agatha Christie's novel « Crime on the Orient-Express », also adapted for the cinema.
The elegant Gare de l'Est is one of the oldest and least trafficked stations. It was inaugurated in 1849 to serve the city of Strasbourg. Under platforms 4 and 5, the Gare de l'Est contains a miniature rail network with stations, tunnels and even railway workers. The Friends of the Railway room is open to the public on Saturday afternoons and during occasional guided tours.
The station has automatic luggage lockers and you will also find LuggageHero luggage storage spaces in the area. Book in advance to make sure you have room for your luggage.
The train station in Lyon
The Gare de Lyon is the third station in France by its traffic. As its name suggests, the Gare de Lyon (officially Paris-Gare-de-Lyon) serves the third largest city in France and the intermediate regions of the Southeast. This is the northern terminus of the Paris–Marseille line, but the station bears the name of the city of the same name because most long-distance trains departing from this station stop in Lyon before descending in the direction of the south of the France.
The station is located in the 12th arrondissement, on the north bank of the Seine, in the east of Paris. From this station, you can reach the South of France as well as the South of Germany, Monaco, Switzerland, Italy and Spain. The station is also served by the TGV and regional trains to the south-eastern suburbs of Paris as well as by the Gare de Lyon metro station.
Built for the Universal Exhibition of 1900, the Gare de Lyon is considered the most beautiful in Paris, with its famous Clock Tower. It is also home to one of the city's most famous gourmet restaurants, Le Train Bleu, whose ceilings are richly decorated with frescoes and majestic chandeliers. You will find luggage lockers in the station, but also in the neighborhood. Book your luggage storage Paris Gare de Lyon in advance to be sure to have a place for your luggage.
You pay by the hour, unlike other services!
Our locker service is fast, convenient and economical.
We offer our customers several payment methods. LuggageHero charges only for each hour used, unlike most other luggage services which charge by the day. But if you want to store your luggage for the day or more, we guarantee you a maximum limit per day at the attractive price of . This is how we think the payment for luggage storage should be done in 2022.
We take care of you.
Your safety and security are our priorities. That's why employees of LuggageHero verify and certify all our stores in Paris. In addition, we insure each piece of luggage and its contents up to . If you have any problems, LuggageHero is available to you 24/7 via our online support system.
Paris 2022 luggage storage guide
Do not hesitate to consult our 2022 Guide to luggage storage in Paris .
And if you need a little inspiration, we advise you to take a look at the winners of the "Best Paris travel blogs 2022". Click here  to discover the winners and read a brief summary of their blogs.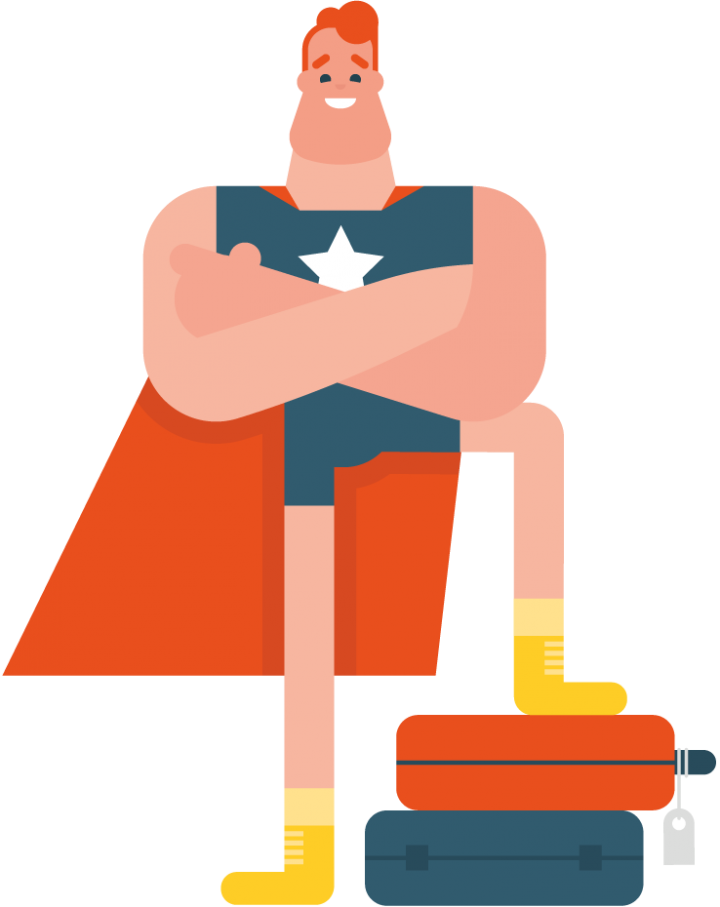 Are you ready to entrust us with your suitcases?
Security
We scrupulously certify and train the operators of all our LuggageHero storage spaces in Paris in the handling of your personal belongings to guarantee you maximum security.
All of our stores in Paris have been checked by a LuggageHero employee, who regularly carry out quality checks to ensure that our customers' luggage is stored safely and securely.
In addition, each piece of luggage and its contents are insured up to an amount of .
If you need help, remember that our online support service is available 24/7.
Book without risk
We do everything we can to make your travels as smooth and easy as possible, which is why we are committed to charging you NO FEES until you drop off your luggage.
Use our online booking service to choose the most convenient Paris luggage storage for you, depending on where you are and your schedule. You can either book when you arrive at the store or book online in advance to guarantee your place. Make a reservation in advance and you will be sure to have a place for your luggage.
But we know that sometimes plans change, especially when you're travelling. So if you decide not to come, you pay nothing at all. No. Zero. No. Nichts. Nothing ! And no, you don't even have to cancel! Rather practical, no 😉 .
Don't forget to download our app!
Tarif
LuggageHero est le SEUL service de consigne qui vous permet de choisir parmi des tarifs horaires ou journaliers à Paris. Un tarif de €7.9 par jour et de €0.95 par heure vous permet de choisir l'option qui vous convient le mieux. Si vous ne prévoyez de ne rester que quelques heures dans une ville, pourquoi payer pour une journée entière, comme vous le feriez avec d'autres consignes à bagages ?  Tous les bagages sont couverts contre les dommages, pertes et vols et un sceau de sécurité est fourni si vous choisissez de l'ajouter à votre réservation. 
Moitié prix en comparaison des consignes des gares et des aéroports
Les casiers à bagages, également appelés consignes de ville, sont généralement au moins deux fois plus chers sur une base journalière que le service de consigne de LuggageHero.
Jusqu'à récemment, les voyageurs ne pouvaient mettre leurs sacs que dans ces casiers à bagages offrant très peu de flexibilité quant aux prix et lieux de dépôt des bagages. De plus, LuggageHero propose des magasins dans de nombreux endroits afin que vous ayez toujours la possibilité de déposer vos bagages dans un environnement sûr. Contrairement aux consignes à bagages des gares et des aéroports, LuggageHero propose des tarifs horaires et journaliers. LuggageHero s'efforce de toujours offrir des consignes à bagages flexibles et bon marché près de vous. 
Nous apportons la solution à votre problème de d'entrepôt de bagages dans des magasins vérifiés
LuggageHero est là pour vous libérer de vos bagages et vous permettre d'aller et venir Paris sans vos sacs. Il vous suffit de vous rendre sur notre plateforme de réservation et de trouver la consigne la plus proche et la plus pratique, dans un magasin, un hôtel ou un autre type de commerce. 
Tous nos emplacements à Paris et dans d'autres villes sont vérifiés par nos soins. En utilisant le plan LuggageHero, vous pouvez facilement trouver les magasins les plus proches des stations de métro et des sites touristiques et y déposer vos bagages. 
Nous acceptons toutes sortes de bagages, de toutes tailles et de toutes formes
Les utilisateurs de LuggageHero peuvent mettre des bagages de n'importe quelle taille ou forme dans n'importe laquelle de nos consignes. Peu importe qu'il s'agisse de matériel de ski, de matériel de photo ou de sacs à dos. Autrement dit, quel que soit le nom que nos clients satisfaits lui donnent – dépôt de bagages, entreposage de valises, consigne à bagages, etc. –, vous pouvez profiter de ce service en toute sécurité, car nous nous adaptons à tous vos besoins.
Les clients de LuggageHero peuvent choisir d'être facturés à l'heure ou d'opter pour notre tarif journalier, indépendamment de ce qu'ils déposent.
Vous pouvez laisser vos bagages pour plusieurs jours
LuggageHero propose également un dépôt de plusieurs jours parce que nous savons que la flexibilité est essentielle quand on voyage. LuggageHero diminue le tarif journalier lorsque vous déposez vos bagages pour une période plus longue.
À partir du deuxième jour, nos clients ne payent que €5 par bagage et par jour.
Téléchargez l'appli gratuite de consigne à bagages LuggageHero : Pour encore plus de confort et de facilité, vous pouvez télécharger l'application de consigne à bagages de LuggageHero.
Vous pourrez alors voir tous les lieux que nous mettons à disposition autour de vous.
Horaires d'ouverture Nous avons une variété de boutiques avec différentes heures d'ouverture, donc choisissez celle qui vous convient le mieux.
Choisissez votre boutique ici
pour voir les horaires d'ouverture.
Quels sont les modes de paiement acceptés ? Avec le paiement en ligne, vous n'avez plus besoin de vous soucier d'avoir de l'argent dans la devise du pays. Nous acceptons les principales cartes bancaires. Les boutiques n'acceptent pas les espèces lorsque vous utilisez LuggageHero.
L'assurance de vos bagages est valable uniquement si le paiement a été effectué directement auprès de LuggageHero.
Existe-t-il une différence entre le dépôt de bagages et la consigne à bagages ?  Le dépôt de bagages et la consigne à bagages sont globalement la même chose. Il s'agit de deux termes synonymes que l'on peut utiliser indifféremment. Consigne à bagages est le terme le plus utilisé dans le monde pour désigner le stockage de bagages. Ils se définissent tous les deux par le besoin des gens de déposer leurs bagages avant de les récupérer plus tard.
Donc, que vous cherchiez un « dépôt de bagages » ou une « consigne à bagages »,

LuggageHero
est là pour s'occuper de vos affaires.
Sécurité
Contrairement à d'autres services de consigne, toutes nos boutiques à Paris ont été vérifiées par un employé de LuggageHero. De plus, nous fournissons un scellé de sécurité en option pour chaque bagage, et chaque bagage et son contenu peuvent être assurés jusqu'à un montant de .
Vous ne trouverez à Paris aucun autre service de consigne à bagages offrant les mêmes conditions.
Pourquoi réserver une consigne à bagages à Paris avec LuggageHero ?
Pratique: 

Nous sommes le seul service à proposer des tarifs horaires ou journaliers, de sorte que vous pouvez choisir ce qui répond le mieux à vos besoins, au prix le plus abordable !

Flexible :

Qu'il s'agisse de déposer vos bagages pour quelques heures ou jusqu'au lendemain, nos options de consigne à bagages sont aussi flexibles que possible.  Nous avons même des magasins où il n'est pas nécessaire de réserver. 

Cliquez ici

 pour voir dans quels magasins.

Abordable: 

Notre service de consigne à bagages offre le meilleur rapport qualité/prix

Fiable: 

Notre service a reçu à la fois les meilleurs avis et le plus grand nombre d'avis. 
Annulation d'une réservation
Pour les annulations le jour-même ou en cas de non-présentation, les frais sont équivalents au tarif journalier de €7.9 par sac.
Classement des consignes à bagages D'après le classement ci-dessous, LuggageHero est la meilleure consigne à bagages à Paris. LuggageHero est le seul à proposer des prix à l'heure et à la journée avec possibilité d'assurance.
Le dépôt de bagages à Paris n'a jamais été aussi facile !
Le classement a été établi en fonction des consignes à bagages les plus utilisées.
Name
Prices from
Insurance
Flexible arrival
Reviews

Name
Prices from
Insurance
Flexible arrival
Reviews

LuggageHero
€0.95/hour or €7.9/day
Up to €2500
Yes
+116.000

Name
Prices from
Insurance
Flexible arrival
Reviews

NannyBag
$6 day & no hourly option
Up to $1100
No
27,802

Name
Prices from
Insurance
Flexible arrival
Reviews

Vertoe
$5.95 day & no hourly option
Up to $5000
No
4,708

Name
Prices from
Insurance
Flexible arrival
Reviews

Radical Storage
$5 day & no hourly option
No
No
900
Téléchargez notre appli gratuite Pour plus de facilité, vous pouvez télécharger notre appli de consigne à bagages LuggageHero. Vous y trouverez tous les lieux que nous mettons à disposition autour de vous Paris.
Avec notre appli de consigne, vous pouvez déposer vos bagages dans plus de 1000 lieux.
Bons de réduction – Cliquez ici pour consulter nos disponibilités en Paris ce moment. Regardez pourquoi KnockKnock vous recommande de déposer vos bagages avec LuggageHero. Également cité dans le The New York Times, Lonely Planet et sur CNBC.
FAQ sur les consignes à bagages à Paris en 2022
LuggageHero est là pour vous aider à résoudre vos problèmes de stockage de bagages.
Pouvez-vous déposer vos bagages à Paris?
Oui, vous pouvez stocker vos bagages dans de nombreux endroits à travers Paris. Il est possible de stocker des bagages dans plusieurs services à la demande à Paris où vous payez soit un tarif horaire soit un tarif journalier selon le service de consigne à bagages. LuggageHero possède plus de 40 espaces pour vos bagages répartis dans toute la ville. Outre mentionné, de nombreuses gares proposent également des casiers comme les consignes Montparnasse.
Pouvez-vous stocker vos bagages à la Tour Eiffel?
Non, l'attraction touristique elle-même ne propose pas de consigne. Cependant, plusieurs services à la demande proposent des consignes à bagages à proximité de la Tour Eiffel. LuggageHero propose une consigne à 250 mètres de la tour Eiffel.