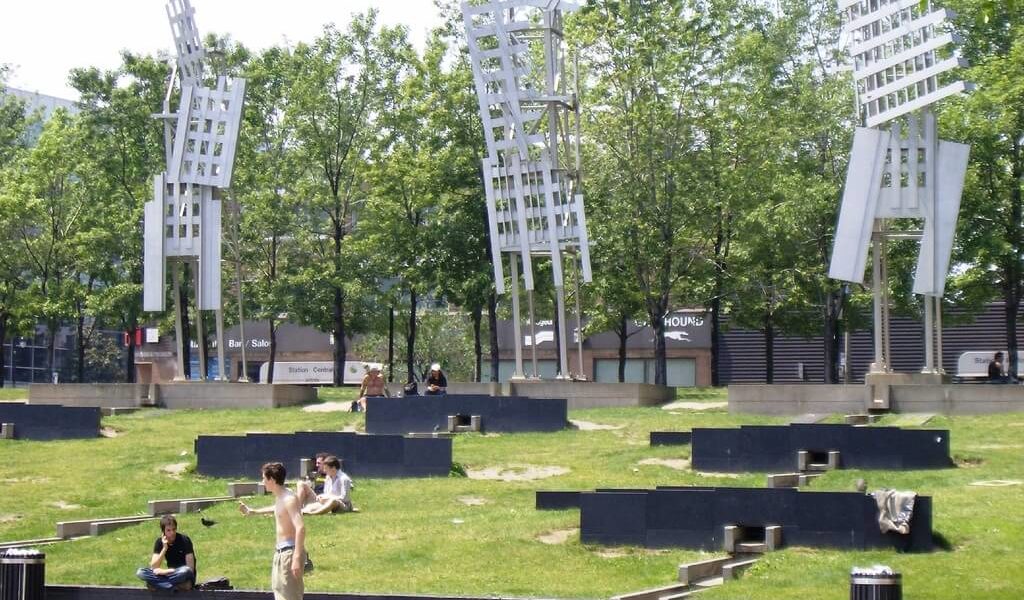 Luggage Storage Berri-UQAM
Only luggage storage to offer choice of hourly or daily rates in Berri-UQAM
Более 55 000 путешественников оставили свои отзывы о LuggageHero
Luggage storage Berri-UQAM
Are you looking for luggage storage near Berri-UQAM? You can store your bags with one of our luggage storage locations just around Berri-UQAM. Explore Montreal hassle-free.
LuggageHero storage sites are certified hotels, cafes, and shops. Advance bookings ensure space for your bags. The address and directions to our partner shops are available at the time of booking. All bags are sealed off with our security seals insuring each piece of luggage up to once you have dropped off your bags and started our storage timer on your booking page.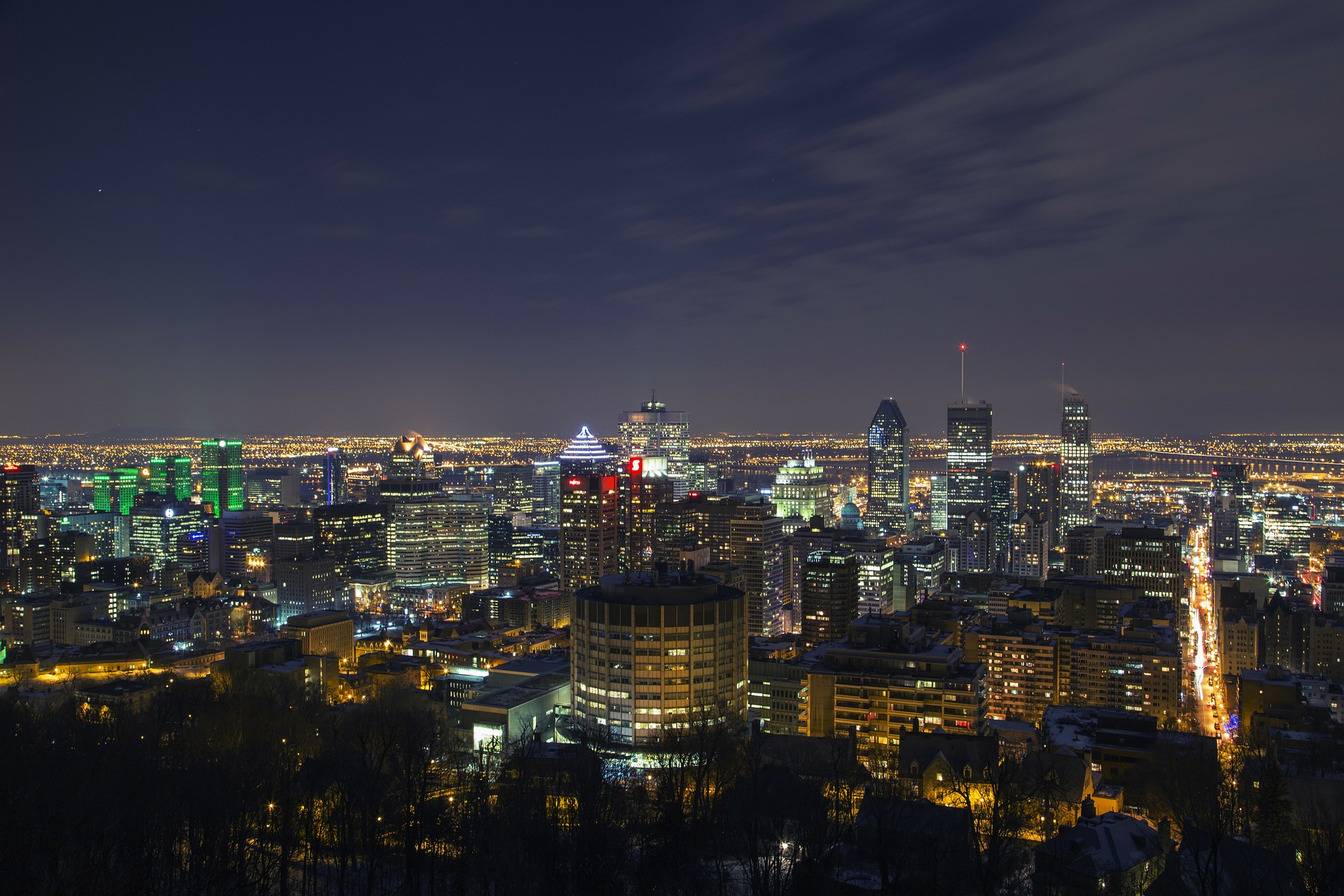 Berri-UQAM Station
Berri-UQAM is a metro station in Montreal built on three floors, allowing connections between the yellow, green and orange lines. The station is located in the Ville-Marie borough. From this station you can easily reach the Montréal-Pierre Elliott Trudeau International Airport.
The station is full of artwork, which makes it its charm. The most impressive work of the station is a stained glass window by Pierre Gaboriau and Pierre Osterrath entitled «l'hommage aux fondateurs de la ville de Montréal». It is a gift from the Union régionale de Montréal des caisses populaires Desjardins. Three paintings by Robert LaPalme are located near the stairs leading to the platforms of the Yellow Line. In the centre of the mezzanine, a plaque by LaPalme and Georges Lauda commemorates the inauguration of the metro. And finally, at the entrance to Rue Sainte-Catherine, there is a statue of Émilie Gamelin.
Things to do near Berri-Uqam Station
By being at the Berri-UQAM station, you have the opportunity to go everywhere in Montreal, but it's not necessarily worth going away to discover and visit popular places.
The Latin Quarter
The Latin Quarter is located in the Ville-Marie borough of Montreal. It still retains its intellectual and academic side, notably through the presence of its educational institutions such as the Université du Québec à Montréal, the Cégep du Vieux Montréal and the INIS, but also because of the many cultural institutions such as the Théâtre Saint-Denis, the Cinémathèque québécoise and the Maison Théâtre.
The Latin Quarter is overlooked by numerous cafes, restaurants and bars and hosts a good number of festivals every year.
Saint-Denis Street
Saint-Denis Street extends from the borough of Ville-Marie to the borough of Ahuntsic-Cartierville. This shopping street is famous for its cafes, terraces, restaurants, bookshops and specialized shops. It is home to the Théâtre du Rideau Vert.
Théâtre St-Denis
Théâtre St-Denis is one of the most important venues in Montreal. Located in the Latin Quarter, it includes two large venues.Many shows of different genres are presented each year: humour, song, musical, theatre, etc.
The Université du Québec à Montréal
The Université du Québec à Montréal (UQAM) is an academic institution located in Montréal, Canada. It is affiliated with the Université du Québec. She has received the Outstanding Delegation Award nine times over the past 11 years.
Store your bags with LuggageHero
Unlike similar options, all our shops in Montreal have been reviewed by a LuggageHero employee. We further provide security seals for each piece of luggage, and each piece of luggage and its contents are insured for up to $3000. You will not find any other luggage storage providers in Montreal that offer the same perks. If you are having issues or problems in Montreal, our online customer chat support is available for you 24/7.
Here is how you book luggage storage at LuggageHero
Ready to book your luggage storage in Montreal? Wherever you are in the city, choose from our locations and find a bag storage location on our luggage storage booking engine.
Download the LuggageHero app for quick luggage storage options near Berri-UQAM Station
You can download our free bag storage app and that way you make sure that wherever you are, you can always book storage with just a few clicks. The app allows you to check out nearby locations, book your storage and monitor how long your bags have been stored.
Frequently Asked Questions about Berri-UQAM Station
What can I do near Berri-UQAM Station ?
By being at the station, you can enjoy Montreal's Latin Quarter and Sain-Denis Street. It is two very popular places will keep you busy with their many monuments to visit.
Is there LuggageHero baggage storage at Berri-UQAM Station ?
You can drop off your luggage in Montreal with LuggageHero. To find the location closest to you, you can visit the LuggageHero website and fill in your location. You can also use the LuggageHero app to book more easily.
Are there restrooms at Berri-UQAM Station ?
If you want to find a public toilet, you can get closer to the Montreal Grand Library or the UQAM Pavillon Judith-Jasmin
Is the Wifi available at Berri-UQAM Station ?
You can connect to the free wifi networks of some infrastructures close to the station