Luggage Storage Koreatown
Only luggage storage to offer choice of hourly or daily rates in Koreatown
Mais de 55.000 viajantes avaliaram LuggageHero
Luggage storage Koreatown
Are you looking for luggage storage in Koreatown? You can store your bags with one of our luggage storage locations all around the area and explore LA hassle-free.
LuggageHero storage sites are certified hotels, cafes, and shops. Advance bookings ensure space for your bags. The address and directions to our storage locations are available at the time of booking. All bags are sealed off with our security seals ensuring each piece of luggage up to once you have dropped off your bags and started our storage timer on your booking page. With LuggageHero you can find more than 25 luggage storage locations all around Los Angeles.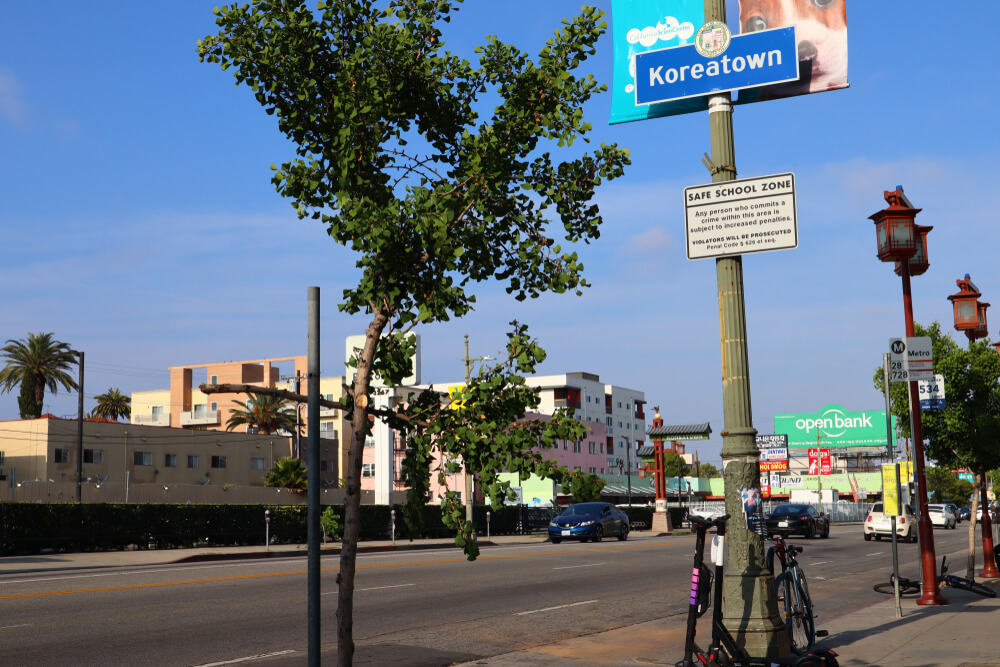 Koreatown
Koreatown, or K-town, is a neighborhood located west of Downtown LA and south of Hollywood. It's one one of the most diverse districts in LA, with Korean and Latino populations contributing to a multicultural diversity.

Historically, the neighborhood developed from a predominantly Korean immigration population. After the 1882 establishment of the United States-Korea Treaty, the Korean National Association set up churches, restaurants and community centers.

With a distinct residential area, Koreatown is known as an exotic city within a city. A fusion of East and West; a melting pot of Asia mixed with Los Angeles, it's a district are that always keeps you enthralled and searching for more. 

Some distinct places in Koreatown are Cocoanut Grove, Brown Derby, the Ambassador Hotel and the Chapman Park Market. It's also a place of large malls, side-street markets, entertainment venues and a dynamic nightlife, with traditional Korean and Mexican restaurants that can be found at every corner.

Koreatown is also unique for its specialty coffee and desert houses, serving patbingsoo (shaved ice), ice cream and other goodies to satisfy your sweet tooth.

If you plan on checking out the hidden gems of Koreatown, feel free to leave your heavy bags with us at one of our luggage-storage spots here in Koreatown and we'll help lighten your load. While we hold onto your heavy bags, you'll have time to explore more of Koreatown without the hassle of dragging around your bags.

Storing your luggage with us gives you access to many other popular tourist attractions across LA such as Hollywood, NoHo Arts District, Westwood Village, Chinatown and LA City College.

So, eat, stroll around and enjoy yourself in Koreatown while we handle your belongings!