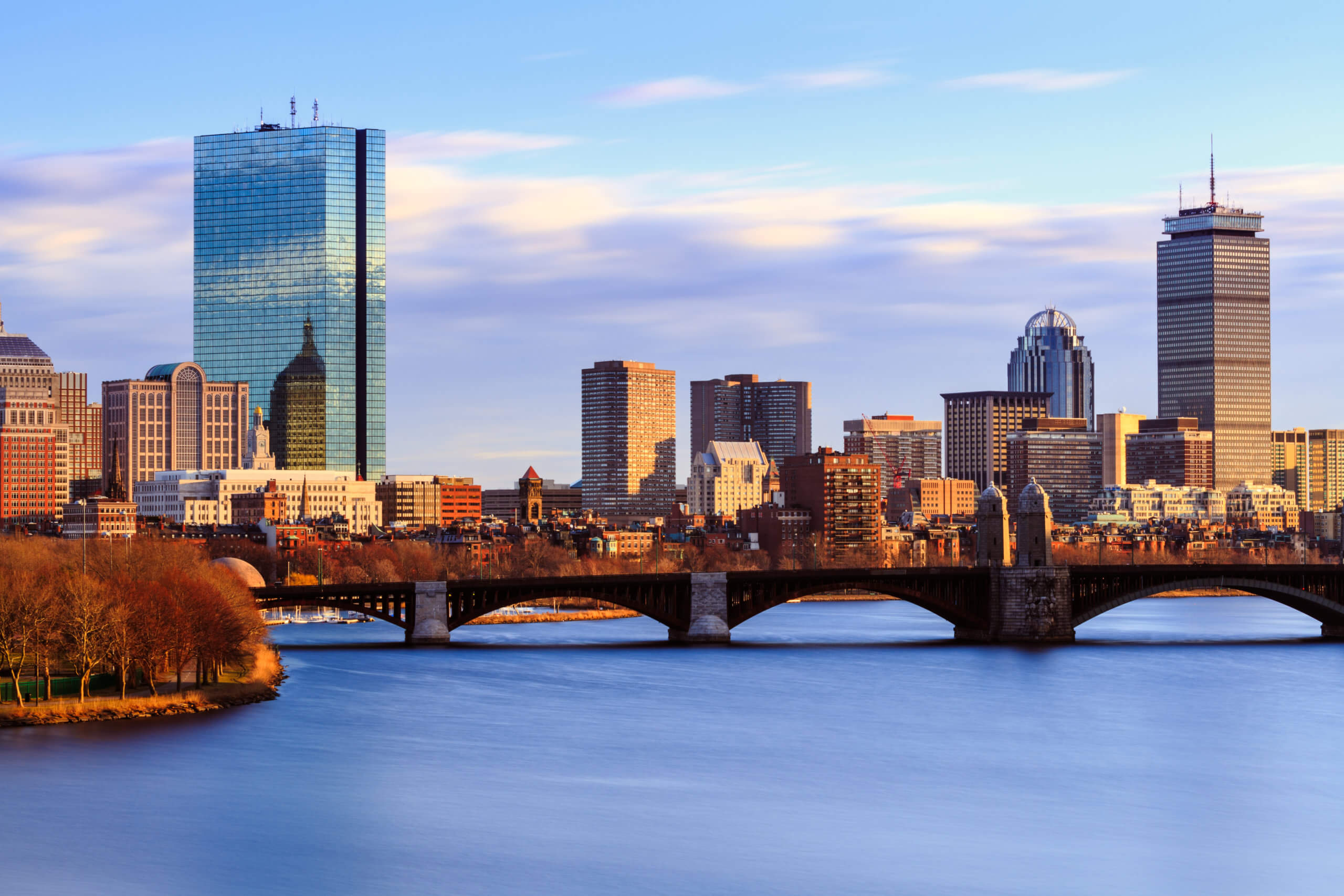 Luggage Storage in +30 shops around Boston
Only luggage storage to offer choice of hourly or daily rates in Boston
Det siger vores kunder om os
Bagageopbevaring Boston
The days of searching for luggage storage near me or storage lockers in Boston are over. LuggageHero is here to save the day when you're visiting the city of Boston! You no longer have to walk around the city wondering where to store your luggage.
Download the LuggageHero free app
For even more comfort you can download our LuggageHero bag storage app where you can easily see all our locations around Boston. With our luggage storage app, you are able to store your bags anywhere in our 1000+ locations.
We store all kinds of luggage – any size and any shape
LuggageHero's users can store luggage of any size and/or shape in any of our storage locations. It doesn't matter if it is ski equipment, photo equipment, or backpacks – our luggage stores can accommodate all. LuggageHero's customers can choose to be charged by the hour or choose our daily rate – no matter of their left luggage.

We can store your luggage for several days
LuggageHero also provides multi-day storage to its customers because we know flexibility is an essential part when you travel. LuggageHero offers a lower daily rate when you store your luggage for a longer period. From the second day onwards, our customers pay only $5 per bag per day.
Pricing
Luggagehero is the ONLY luggage storage service that offers you a choice of hourly or daily rates in Boston. A flat rate of $8.3 per day and $0.95 per hour allows you to pick an option that will suit your needs best. If you're only planning on staying for a few hours in a city, why pay for an entire day as you would with other luggage storage services. No hidden fees and no need to pay in advance, pay only if you show up at the luggage drop-off location. All luggage is insured against damage, loss, and theft & a security seal is provided.
Luggage storage in Boston
Travelers can leave luggage with LuggageHero in Boston by making use of its network of more than 30 local shops (coffee shop, souvenir shop, restaurant, bike shop, etc) spread across important traffic hubs. These include South Station, North Station, and Charles/MGH station.
Imagine that you arrive from Logan International Airport or a Regional Airport and you want to explore the sights without dragging your luggage around Boston. Maybe you want to visit Freedom Trail, the Faneuil Hall, stroll through Boston Common, walk down Pleasant Street Historic District, visit the Museum of Fine Arts Boston or have a game to watch at Fenway Park the home of the Boston Red Sox. Whatever you choose, we're here to lighten your load.
Simply go to the LuggageHero booking platform or just download the app to locate a convenient storage site inside a verified shop or other business. From the map service, you can find the nearest Subway stops and find the most convenient venue to store your luggage.
Some of our main storage locations are:
Luggage storage at South Station – South Station is the largest railroad station and intercity bus terminal in Greater Boston and New England's second-largest transportation. It is located at the intersection of Atlantic Avenue and Summer Street in Dewey Square. It is used by thousands of commuter rail and intercity rail passengers daily.
Luggage storage at Park Street Station – Park Street Station is located on the Green And Red Lines of the Massachusetts Bay Transit Authority subway in Boston. Best known by locals as the "T", the subway is used by thousands of riders and tourists on a daily basis.
Luggage storage at Airport Station –Airport Station provides one of two mass transit connections to the nearby Logan International Airport, as well as serving local residents in East Boston. Shuttle buses connect the station with the airport terminals and other facilities.
Luggage storage at Chinatown – Chinatown is located in the Downtown area of Boston and it is a real gem of a neighborhood packed with tons of nooks and crannies waiting to be explored. It has a rich history and numerous places to satiate those dumpling cravings we often find ourselves with.
Check out why KnockKnock recommends storing your baggage with LuggageHero here!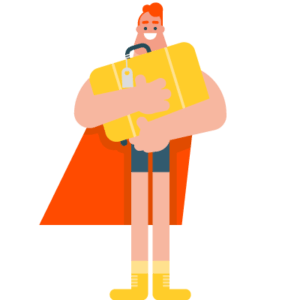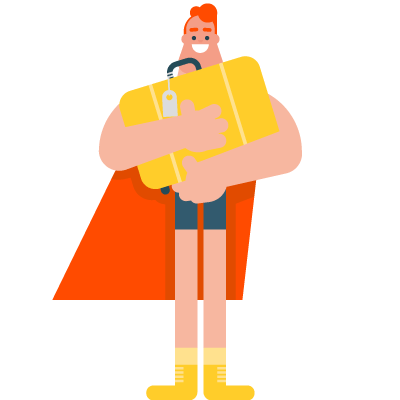 Easy & affordable
Luggage storage has never been quicker, easier, or more affordable. LuggageHero users can choose to be charged by the hour , unlike most luggage lockers or facilities, which charge for the day. We can also offer a reasonable daily maximum , and luggage can be stored for multiple days.
Safety
Unlike similar concepts, all our shops in Boston have been reviewed by a LuggageHero employee, we provide security seals for each piece of luggage, and each piece of luggage and its contents can be insured up to . You will not find any other luggage storage providers in Boston that offer the same. Our customer online chat support is available 24/7.
Check our map to see the nearest shop around you
Storing luggage in Boston during COVID19:
Many shops and locations in Boston are open for storing luggage
Be responsible and make sure to sanitize before and after using any kind of luggage storage service or locker in Boston
Whenever possible, remember to use a face mask when dropping off your bags in luggage stores in Boston
When you store your luggage in local shops in Boston, you are helping support local businesses in these difficult times. Thank you!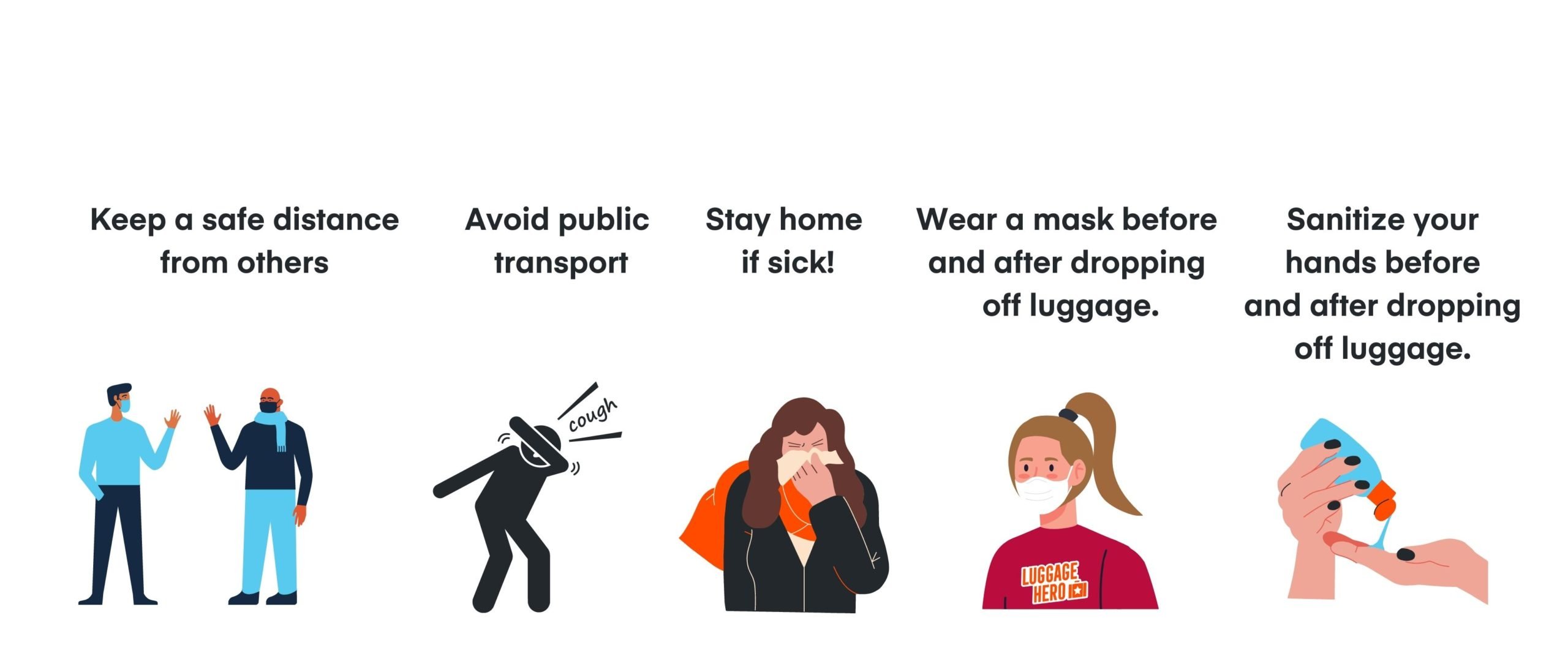 Major and popular stations in Boston
South Station – a transfer station on the MBTA rapid transit Red Line and bus rapid transit Silver Line, located at Summer Street and Atlantic Avenue in downtown Boston, Massachusetts. It is a part of the South Station complex, the second busiest transportation center in New England
Fenway Park – a baseball park in Boston that is home to the Red Sox, the city's American League team. Opened in 1912, it is the oldest stadium in Major League Baseball and one of its most famous. Fenway Park, Boston.
North Station – Besides sharing a building with TD Garden, beloved home of the Celtics and Bruins, North Station is also an inbound terminal for commuter rail routes and Amtrak's Downeaster to Maine. The T's Orange and Green lines also run through it.
2022 Guide: Luggage Storage Boston
You may be confused with the rules and regulations and wonder where bags and luggage are allowed in your travel destination. LuggageHero understands your pain and is happy to give you a big help. You just simply click Find Luggage Storage & Lockers in Boston and have a quick look to find all the updated information for your amazing trip.
Ready to book your Luggage Storage in Boston? Choose from our more than 30 locations throughout Boston! Search the list here to find your spot or simply download our free app.
Is there a difference between left luggage and luggage storage?
Left luggage is luggage that people have left in a designated luggage locker facility. The term 'left luggage' is mostly being used in the UK. And luggage storage is a storage facility where people leave their luggage. Luggage storage is the most common name used internationally when referring to storing luggage. In other words, there is absolutely no difference between the two concepts. They are both defined by people's need of storing luggage which can be collected at a later time. So whether you are looking for left luggage or luggage storage, LugaggeHero is here to take care of your belongings.
Did you know?
Boston build America's first subway in 1897!  – The Tremont Street Subway is also the third in the world to use electric traction.
Luggage storage chart
Based on the chart below, LuggageHero is the best luggage storage option in Boston. LuggageHero the only one that offers both hourly and daily prices with the possibility of insurance. Luggage storage in Boston has never been so easy!
The chart is created based on the most popular luggage storage options.
Frequently Asked Questions about Boston
What to visit while in Boston?
We recommend you to visit and take a look at the Museum of Fine Arts, Boston Tea Party ships & Museum, Boston Brewery Tours, and the Skywalk Observatory at the Prudential Tower.
Where to store luggage in Boston?
At our Boston Guide you will find different alternatives for you to store your luggage around the city.
When is the best time to visit Boston?
The winters in Boston are very cold. We suggest visiting Boston from June to October to enjoy the nice weather on the outdoors.
Where are my bags stored?
LuggageHero storage sites are certified hotels, cafes, and shops. Advance bookings ensure space for your bags. The address and directions to our storage locations are available at the time of booking.
Is luggage storage with LuggageHero safe?
All luggage storage locations are verified for safety and carefully trained by our team before being listed on the site. Aside from that, we provide you with individually tagged tamper-proof seals for your baggage when you arrive. To offer an extra sense of security, every bag is covered by a $3000 insurance
What will happen in case I have a problem with my booking?
If you encounter a problem with a luggage storage booking, you can email us at contact@luggagehero.com and we will get back to you and solve the problem as quickly as possible.