Luggage storage in a new & safe way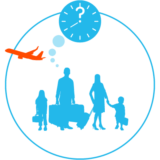 We let you place your luggage in a certified local shop for a few hours or days.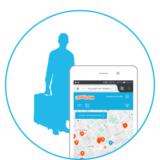 Pick up your luggage anytime and pay only for the hours used. Book risk-free.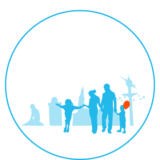 Drop off your luggage on arrival or departure day to make the most out of your trip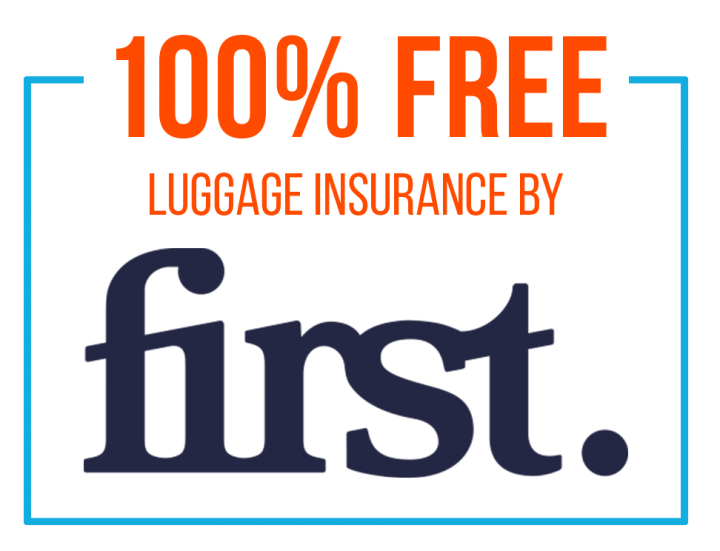 ✔ Your luggage is insured against damage, loss, and theft
✔ Only certified local shops approved by LuggageHero
✔ Your luggage is secured with security seal every time
✔ Online customer service is on hand to assist 24/7
"When you are on holiday you should not waste your time with looking after your luggage. Its brilliant that this service exist. We booked it online and picked up our luggage when it was time to leave for the airport. And the best thing was we got to eat in a great restaurant to."
Michael Porter. US
"Great business idea. Instead of wasting time to find luggage storage far away you can enjoy the trip. The web-app is easy to use."
Pris Meyer. Switzerland
"We love the idea of using local shops for luggage storage. We had 5 hours before going to the airport and we found a perfect spot right in the central of Copenhagen. We would recommend this anytime."
Anni Holmgren and friends. Norway
How It Works: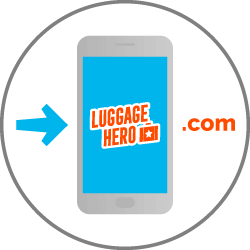 Book online
Book your most convenient location for dropping off your luggage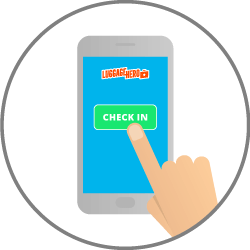 Check in when arriving at the shop
Use the link in your email confirmation to check yourself in.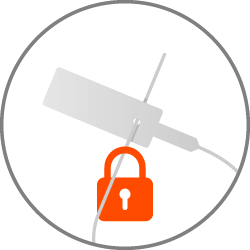 Security Seal
Secure your luggage from the provided security seals found in the shop. Sticker on the seal works as your receipt.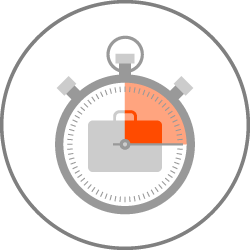 Pay only for the hours spent
1€/hour and 2€ start-up fee per luggage. You never pay more than 10€ per day per bag. And 5€ for any following day.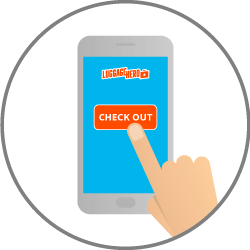 Check Out
Check yourself out when arriving back at the shop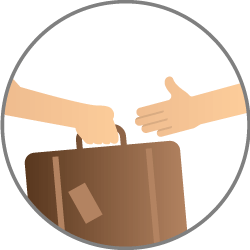 Your luggage is handed back
Show receipt for check-out and your luggage is handed back to you
Pay only by the hour
€1/hour (€2 start-up fee)
✔ Max €10 for the first 24 hour
✔ €5 additional day
✔ Secure storage
✔ Security seals are provided for each luggage
✔ Free included luggage insurance
Your travel experience is important to us
Full flexibility
You can make any reservation risk-free. You only pay for the hours you actually end up storing your baggage, and not for the hours booked.
Only pay if you show up
You don't pay unless you actually drop off your baggage at a LuggageHero shop. Any unused booking will automatically be canceled without any deduction or transaction made from your credit card.
Cash-free
Submit your credit card information for swift drop off and pick up at the store. By paying online you don't need to worry about having the right currency on hand.
Your baggage kept safe
Strict safety procedures are set in place to ensure the safety of your baggage. Each piece of baggage is sealed with a unique identification number for complete reassurance and to ensure no unauthorized access to your belongings. You will receive an automatic receipt to your email of the drop-off and pick-up of your baggage. The shop will ask to see valid receipt from phone before returning any baggage.
Insurance
In collaboration between cover holder First and one of the world's biggest insurance companies Lloyds we are proud of covering each piece of luggage free of charge every time using our luggage service. The insurance is covering up to €670 per item luggage.
On hand to support everyday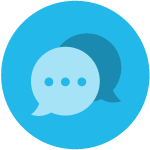 Live Chat 24/7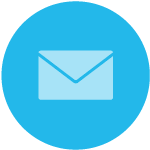 contact@luggagehero.com
Luggage storage in London and Copenhagen €1 per hour (€2 startup fee/bag)
Wherever and whenever you need it
Luggage storage in London and Copenhagen has never been more convenient than now with more than 100 places to choose from. Now you can drop off your luggage at a local shop and go make new experiences from the time you arrive or use your departure day as an extra holiday. No more time sitting next to your luggage and letting it keep you away from making the best time on your holiday.
Free yourself from luggage
LuggageHero is here to save you from carrying around your luggage. We carefully certify and educate all our LuggageHeroes to handle your belongings safe until you conveniently decides to pick it up again later. And off course you only pay for the time you spend when using our luggage storage. Besides the fact that your bags are insured when using LuggageHero we also provide specially designed security seals at all our LuggageHeroes. This makes sure that no one can provide access to your belongings without you realizing it afterward.
Book in advance or book on arrival
You can choose the place that is most comfortable according to your travel schedule using our online booking engine and you can either book your luggage storage in advance, of course, risk-free, or book on arrival in the shop. We have more than 100 places to choose from when you want to store your luggage in either London or Copenhagen so why not free yourself from luggage now.
Luggage lockers London and Copenhagen
The end of storing luggage the old way:
Using luggage lockers for your luggage is both expensive and inconvenient. From now on you can book your luggage storage from among more than 100 locations in Copenhagen and London and always be certain you have space. And best of all it's risk-free. We don't charge you if don't show up.
Lockers near central station and metro:
LuggageHero has locations near all central stations and Metro so you can be certain to be in close proximity to your belongings when moving along from one destination to another.
No more looking for the right currency, coins or meeting up to a luggage locker that is not working. You can simply log in on your mobile device and find the most convenient spot for your luggage.
Storing luggage with LuggageHero is more safe and convenient than any locker. We provide full insurance for every piece of luggage and your luggage is safely stored away by staff trained in handling your luggage. Every luggage is sealed with unique luggage tags for your protection.
In the press