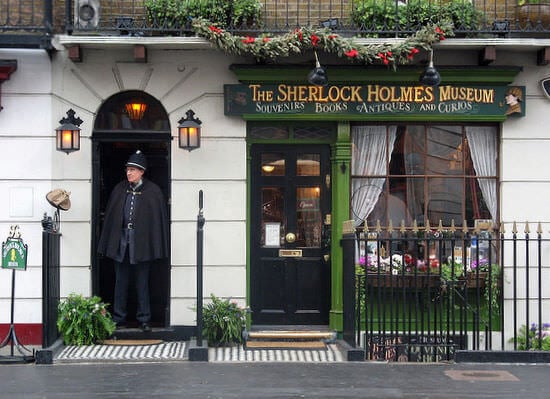 Luggage Storage Baker Street Station
Only luggage storage to offer choice of hourly or daily rates in Baker Street Station
Det siger vores kunder om os
Bagageopbevaring Baker Street Station
Need to store your luggage near Baker Street? Drop off your items at one of LuggageHero's luggage storage locations just around the corner. Our LuggageHeroes will take good care of your luggage while you explore Baker Street and its surrounding areas. Overnight storage can easily be handled.
Download LuggageHero's free luggage storage app here:
You can download our LuggageHero luggage storage app where you can see all our locations around Baker Street Station. Your days of wasting time searching for luggage lockers are over!
Storing your luggage locally with LuggageHero will save you time commuting back and forth to the traditional storage facilities. You book online or through our app, start the storage timer upon arrival at our LuggageHero, and off you go.
We store all kinds of luggage – any size and any shape
LuggageHero's users can store luggage of any size and/or shape in any of our storage locations. It doesn't matter if it is ski equipment, photo equipment, or backpacks – our luggage stores can accommodate all. LuggageHero's customers can choose to be charged by the hour, or choose our daily rate – no matter their left luggage type.
We can store your luggage for several days
LuggageHero also provides multi-day storage to its customers because we know flexibility is essential when you travel. LuggageHero offers a lower daily rate when you store your luggage for a longer period. From the second day onwards, our customers pay only £5 per bag per day.
Pricing
Luggagehero is the ONLY luggage storage service that offers you a choice of hourly or daily rates in the Baker Street Station. Flat rate of £7 per day and £0.95 per hour which allows you to pick an option that will suit your needs best. If you're only planning on staying for a few hours in a city, why pay for an entire day as you would with other luggage storage services. No hidden fees and no need to pay in advance, pay only if you show up to the luggage drop off location.
All luggage is insured against damage, loss, and theft & security seal is provided.
The difference between left luggage and luggage storage is the geographic location
Left luggage is luggage that people have left in a designated luggage storage facility. The term 'left luggage' is mostly being used in the UK. And luggage storage is a storage facility where people leave their luggage. Luggage storage is the most common name used internationally when referring to storing luggage.
In other words, there is absolutely no difference between the two concepts. They are both defined by people's need of storing luggage which can be collected at a later time. So whether you are looking for left luggage or luggage storage, LugaggeHero is here to take care of your belongings
Luggage storage has never been as easy as now. Our security seals provided in the shop activate insurance on all of your bags and our storage timer will make sure you only pay for the hours spent.
Check out why LuggageStorage recommends storing your baggage with LuggageHero!
Explore Baker Street hassle-free and turn your travel day into a holiday.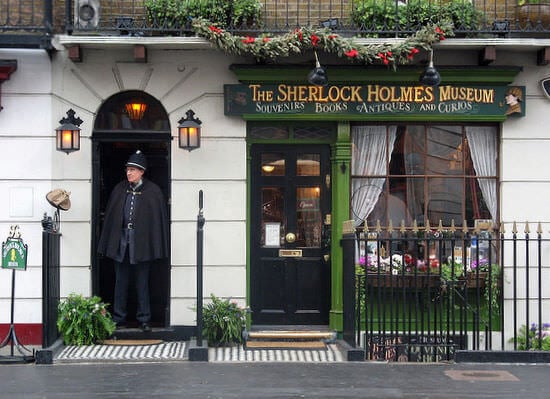 Baker Street Station
Baker Street is a street in the Marylebone district of the City of Westminster in London. It is most famous for its connection to the fictional detective Sherlock Holmes, who lived at 221B Baker Street, an address that did not actually exist in the Sherlock Holmes era.
While visiting Baker Street you might as well visit London's most beautiful bookshop, Daunt Books, and it is located on Marylebone High Street or Goes Swedish. Yes, that is correct. There's a little corner of Marylebone that's forever Sweden. The Harcourt, on Harcourt street, is more a restaurant than a pub with a menu that keeps its Scandinavian heritage.
Are you up for a cold beer, then drop by The Golden Eagle on Marylebone Lone. It is a time capsule back to a forgotten age where Londoners had a knee up around the Ol'Joanna, and indeed, there still is a piano among the scuffed carpets and ornate bar furnishings.
With LuggageHero you can experience all this and more without the weight of your luggage. Simply book the most convenient location that suits your travel plans, amend the amount of bags you wish to be stored and the drop-off date. Directions are available once you book. You only pay for the hours spent by starting our storage timer when arriving in the shop and you only if you show up.
Baker Street Station is on the Bakerloo, Circle, Hammersmith & City, and the Metropolitan line. This gives you direct access to King's Cross Station and Euston Station. If you are heading to Victoria station you can grab the Bakerloo Line to Oxford Circus Underground station and the Victoria line to Victoria Station.
Use our map to find the nearest certified shops near Baker Street Station
Luggage storage chart
Based on the chart below, LuggageHero is the best luggage storage option in London. LuggageHero the only one that offers both hourly and daily prices with the possibility of insurance. Luggage storage in London has never been so easy!
The chart is created based on the most popular luggage storage options.
Download our free app for left luggage around Baker Street Station
For even more comfort you can download our LuggageHero bag storage app where you can easily see all our locations for Camden Town bag storage. With our luggage storage app, you are able to store your bags anywhere in our 1000+ locations. You can find more information on how to use the bag storage app in London right here. 
Frequently asked questions about Baker Street Station
Here are some of the answers to the most frequently asked questions about Baker Street station
What Tube line goes to Baker Street?
On the Metropolitan line it is between Great Portland Street and Finchley Road. On the Bakerloo line it is between Regent's Park and Marylebone, and on the Jubilee line it is between Bond Street and St. John's Wood.
Is there a toilet at Baker Street station?
Yes and the toilets at Baker Street station are free.
How can I find the nearest location to Baker Street Station for storing luggage?
To find the nearest location to you, you can visit the LuggageHero website and click book now. Apart from that, you can download LuggageHero's app for even more convenience when booking your luggage storage on the go.
Are there any luggage lockers in the vicinity of Baker Street Station?
LuggageHero provides a number of baggage storage sites around Baker Street where you can store your belongings with complete security and up to £2200 insurance coverage.
Is there a size limit for the luggage?
LuggageHero's baggage storage network has no size restrictions. All sizes of luggage, big or small, can be accommodated.