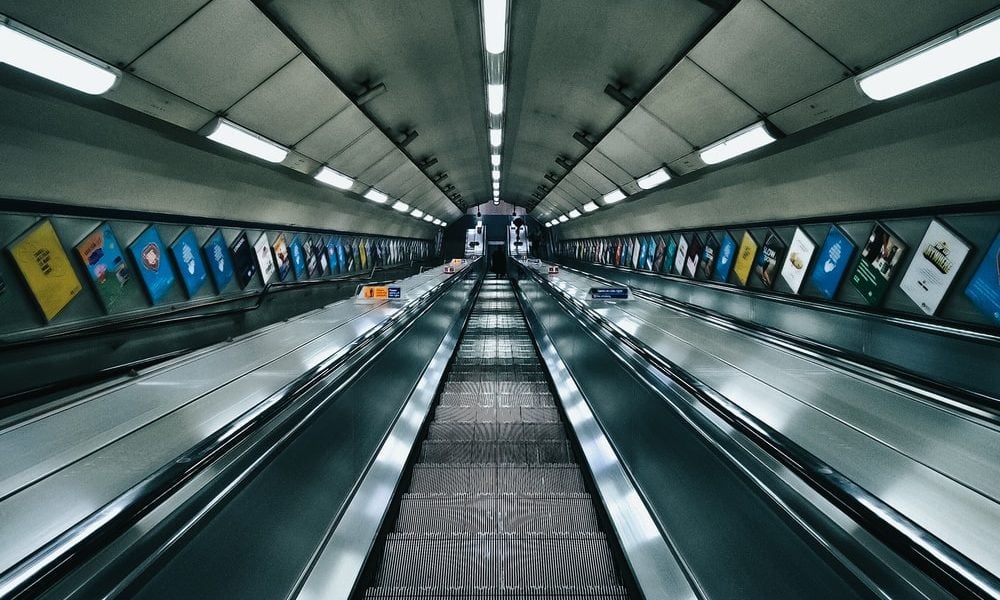 Luggage Storage Leicester Square Station
Only luggage storage to offer choice of hourly or daily rates in Leicester Square Station
Det siger vores kunder om os
Bagageopbevaring Leicester Square Station
Need to store your luggage near Leicester Square Station? Drop off your items at one of LuggageHero's luggage storage locations just around the corner.
Download LuggageHero's free luggage storage app here:
You can download our LuggageHero luggage storage app where you can see all our locations around Leicester Square. Your days of wasting time searching for luggage lockers are over!
You can see all of our locations on the map below:
We store all kinds of luggage – any size and any shape
LuggageHero's users can store luggage of any size and/or shape in any of our storage locations. It doesn't matter if it is ski equipment, photo equipment, or backpacks – our luggage stores can accommodate all. LuggageHero's customers can choose to be charged by the hour, or choose our daily rate – no matter their left luggage type.
We can store your luggage for several days
LuggageHero also provides multi-day storage to its customers because we know flexibility is essential when you travel. LuggageHero offers a lower daily rate when you store your luggage for a longer period. From the second day onwards, our customers pay only £5 per bag per day.
Our LuggageHero will take care of your luggage while you could explore, for example, Leicester Square Station. Overnight storage can easily be handled. Storing your luggage with LuggageHero will save you time commuting back and forth to the traditional storage facilities. You book online, start the storage timer when arriving in our LuggageHero, and off you go.
Luggage storage has never been as easy as now. Our security seals provided in the shop activate a £2200 insurance on all of your bags and our storage timer will make sure you only pay for the hours spent. By the way, it is only £0.95 per hour.
Leicester Station is a frequently visited station, that will make you explore another part of London. Being located nearby Theatreland and Chinatown, it is a perfect place to wander when waiting for your next connection. Drop your luggage at our luggage storage and go shopping to Picadilly, grab something to eat at one of the street food markets in Chinatown, or sit on the bank of Thames and enjoy the urban vibe. You can explore it all hassle-free!
We have the solution to your luggage storage near Leicester Square Station
LuggageHero is here to lighten your load so you can go out and explore the city without your bags. Just go to our LuggageHero reservation platform to find a nearby London luggage storage space inside a shop or another business. All our 120 locations in London, and in our other cities, are verified by us. Using our up-to-date map, you can find the shops that are closest to the Tube stops you'll use and store your luggage there. London storage lockers and options have never been so many before.
You pay by the hour – the most convenient way to store luggage!
We offer a speedy, convenient, and low-cost left luggage service for all travelers near Leicester Square Station.
We believe in offering our customers many different solutions to payment. Therefore, LuggageHero charges users £0.95 only for each hour used, unlike most other luggage services, which often make you pay for the entire day. However, if you want to store your luggage all day or even longer, we offer you a low daily cap of £7.
Check out why LuggageStorage recommends storing your baggage with LuggageHero.
Use our map to find the nearest certified shops near Leicester Square Station
LuggageHero partners with local businesses during COVID-19
COVID-19 has affected many businesses in London negatively causing them to lose a lot of their revenue. These businesses often include cafes, restaurants, shops, and hotels. At LuggageHero we try to help others as much as we can and all our partners get revenue from each booking for luggage storage made through their referral link. Not only our partners but also each shop where we have a location generates income each time you make a booking! We know that it may not be a huge income, but we also hope that it is some help in these difficult times. Furthermore, we try to promote safe handling of luggage and good hygiene in all our locations, making sure that luggage is stored as safely as possible for everyone.
The difference between left luggage and luggage storage is the geographic location
Left luggage is luggage that people have left in a designated luggage storage facility. The term 'left luggage' is mostly being used in the UK. And luggage storage is a storage facility where people leave their luggage. Luggage storage is the most common name used internationally when referring to storing luggage.
In other words, there is absolutely no difference between the two concepts. They are both defined by people's need of storing luggage which can be collected at a later time. So whether you are looking for left luggage or luggage storage, LugaggeHero is here to take care of your belongings.
Other popular stations in London where you can store your luggage
How to safely store luggage in Leicester Square Station during COVID-19 in London
It's our common responsibility to try our best, and take care of each other. Remember that every little thing counts!
Remember to follow the current measures and guidelines to avoid the spread of the virus.
Show consideration to your fellows – keep distance when possible!
If you can, wear a mask before and after dropping your luggage.
Wash your hands before and after visiting our certified shops – or use hand sanitizer!
If you are sick – STAY HOME!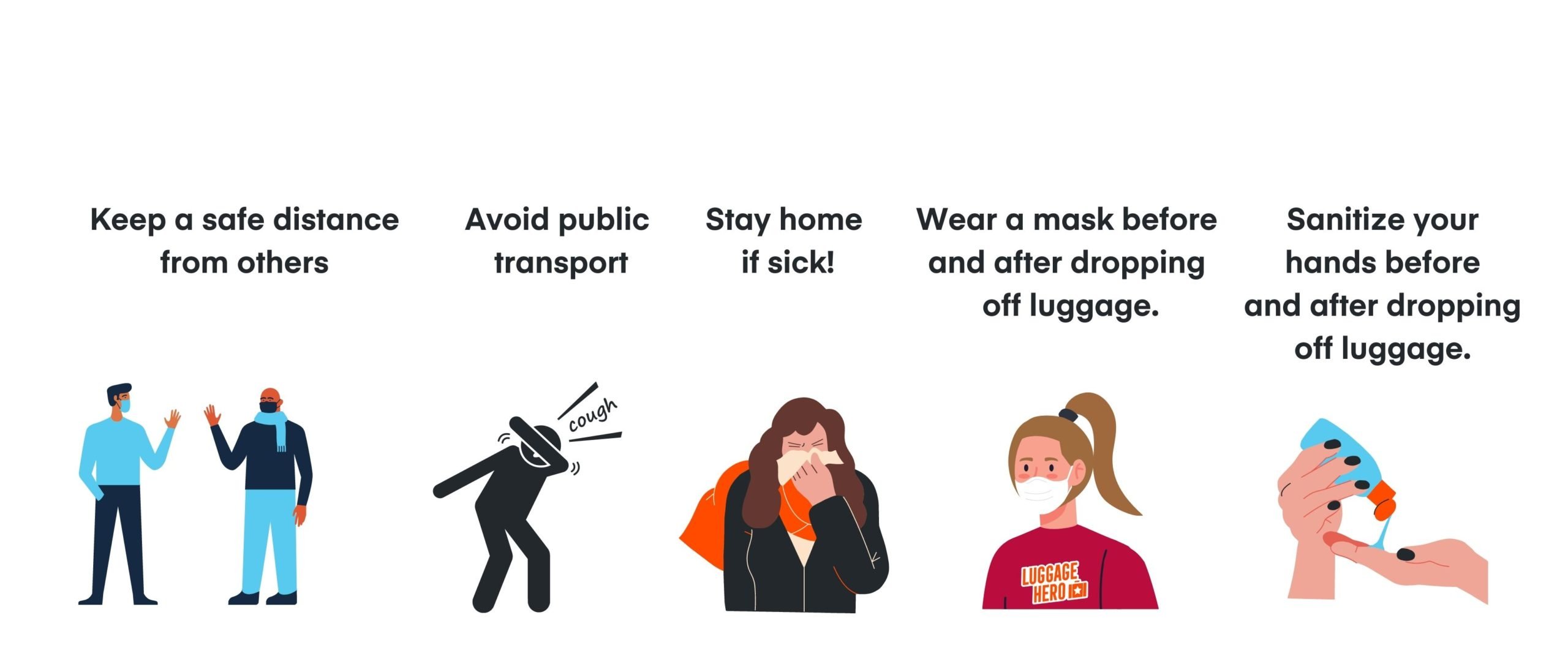 Luggage storage chart
Based on the chart below, LuggageHero is the best luggage storage option in London. LuggageHero the only one that offers both hourly and daily prices with the possibility of insurance. Luggage storage in London has never been so easy!
The chart is created based on the most popular luggage storage options.
Download our app to find out more about luggage storage
2022 Guide: Luggage Storage London
You may be confused with all the different options and where bags are allowed to be stored around your travel destination. LuggageHero understands you and is happy to provide you with assistance and help you understand better. All you have to do is simply click Find Luggage Storage & Lockers in London and take a quick look around to find all the updated information you need for your trip to the amazing city of London.
Frequently asked questions about Leicester Square Station and London
Here are some of the most frequently asked questions about Lisbon and luggage storage.
Can you store luggage at Leicester Square station?
Yes, you can. Download LuggageHero App and check all the locations, where you can drop your luggage.
Is it safe to store your luggage at Leicester Square station?
It is totally safe to store your baggage with LuggageHero as the insurance is automatically included up to 2200£. Furthermore, every item is wrapped in a security seal to prevent any damages.
How much does it cost to store your luggage?
It is 1£ for an hour and it is never more than 8£ per day (24 hours).
What are the opening hours of ticket service at Leicester Square station?
Leicester Station opens shortly before the first train leaves and closes shortly after the last train departure. Therefore, the station is usually open between 5:00 am and midnight.
When is the best time to visit London?
Autumns and Winters tend to be quite rainy and cold, therefore Spring and Summer may be better options when to visit London.
What is London famous for?
London is one of the most visited cities in the world, so there a plenty to be seen. Some of the most famous attractions include Tower Bridge, Big Ben, London Eye, Buckingham Palace or King´s Cross Station.
What currency is used in London?
There is GPD (£) being used as a currency all over the United Kingdom.
How much time do I need to explore London?
You can explore the main attractions of London in 2-3 days, but if you decide to stay for two weeks you will definitely explore something new every day.