Luggage Storage Rosslyn
Only luggage storage to offer choice of hourly or daily rates in Rosslyn
Det siger vores kunder om os
Bagageopbevaring Rosslyn
Are you looking for luggage storage near Rosslyn? You can store your bags with one of our luggage storage locations just around Rosslyn. Explore Washington DC hassle-free.
LuggageHero storage sites are certified hotels, cafes, and shops. Advance bookings ensure space for your bags. The address and directions to our partner shops are available at the time of booking. All bags are sealed off with our security seals insuring each piece of luggage up to once you have dropped off your bags and started our storage timer on your booking page.
Rosslyn
Rosslyn is an urbanized area in northern Virginia in Washington, D.C., Rosslyn encompasses the Arlington neighborhoods of North Rosslyn and Radnor/Ft. Myer Heights, and is characterized as one of the many "urban villages" by the county. You may have already seen the horizons of Rosslyn thanks to the films Mission: Impossible III, Transformers: Revenge of the Fallen or Captain America: The Winter Soldier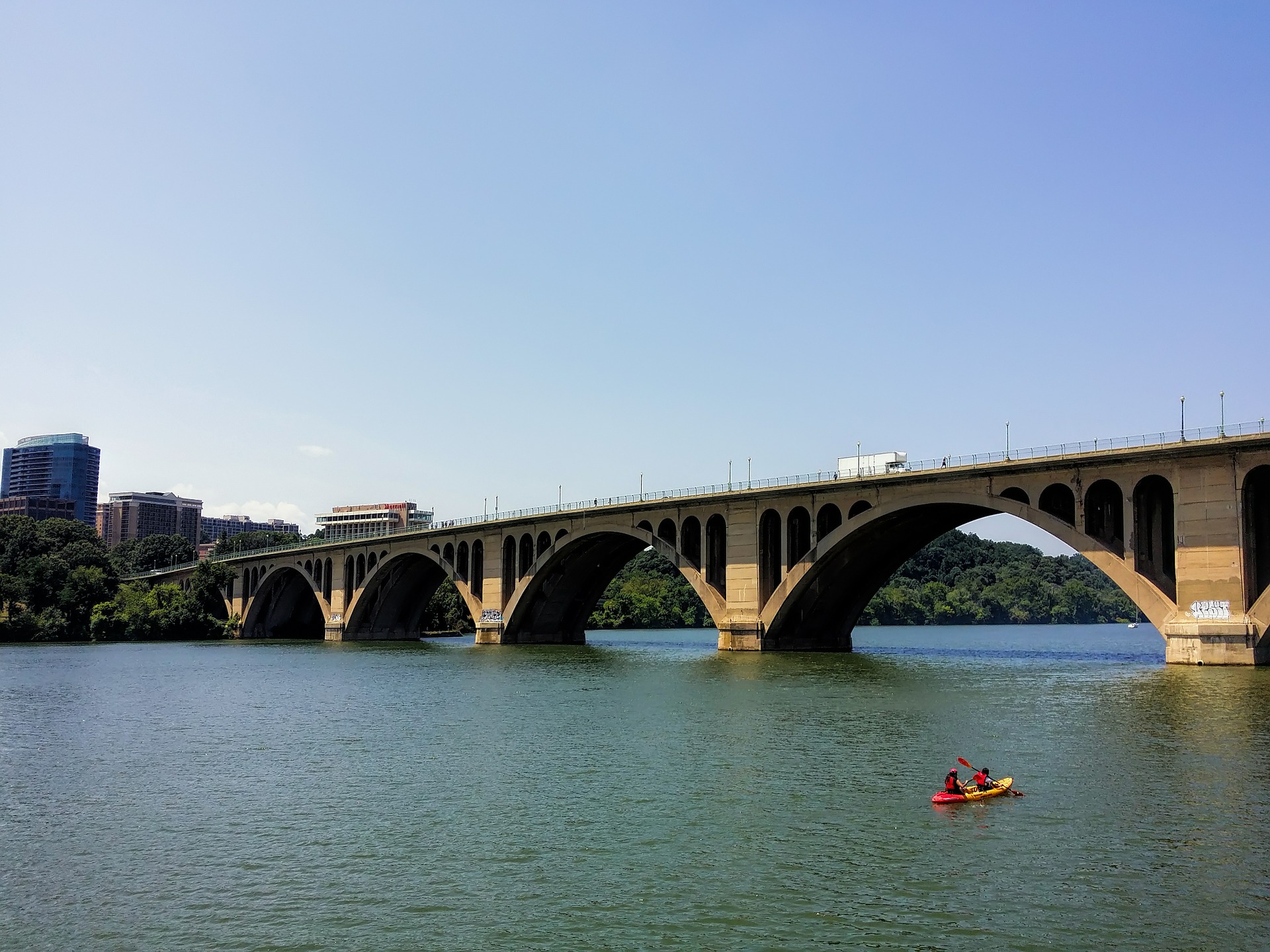 Rosslyn is the westernmost station on the shared segment of the Blue, Orange and Silver lines of the Washington subway. It is the first station in Virginia to head west in the district on the Orange and Silver lines and south on the Blue lines. 
Connecting with Arlington Transit, Metrobus, DC Circulator, Loudoun County Transit, Georgetown University Shuttle and Ride Smart Northern Shenandoah Valley.
Things to do near Rosslyn
When you are near Rosslyn you can take the time to visit Mount Vernon, the home of George Washington. Discover American history, explore the grounds and beautifully restored interior of the President's residence.
You can also visit the Mary Washington House in Fredericksburg, which was the home of George Washington's mother and is now part of the Washington Heritage Museums.
Store your bags with LuggageHero
Unlike similar options, all our shops in Washington DC have been reviewed by a LuggageHero employee. We further provide security seals for each piece of luggage, and each piece of luggage and its contents are insured for up to $3000. You will not find any other luggage storage providers in Washington DC that offer the same perks. If you are having issues or problems in Washington DC, our online customer chat support is available for you 24/7.
Here is how you book luggage storage at LuggageHero
Ready to book your luggage storage in Washington DC? Wherever you are in the city, choose from our locations and find a bag storage location on our luggage storage booking engine.
Download the LuggageHero app for quick luggage storage options near Rosslyn
You can download our free bag storage app and that way you make sure that wherever you are, you can always book storage with just a few clicks. The app allows you to check out nearby locations, book your storage and monitor how long your bags have been stored.
Frequently Asked Questions about Rosslyn
Can I drop off my luggage by hour with LuggageHero ?
Yes LuggageHero is an hourly service. It's $1 an hour and never more than $6 a day.
Will my luggage be safe with LuggageHero ?
Yes, all LuggageHero locations have been personally and regularly checked by LuggageHero staff.
How can I find the nearest LuggageHero storage location near Rosslyn ?
To find the location closest to you, you can go to the LuggageHero website and click on book now by entering all your information. Or you can download the LuggageHero app to make your booking easier.