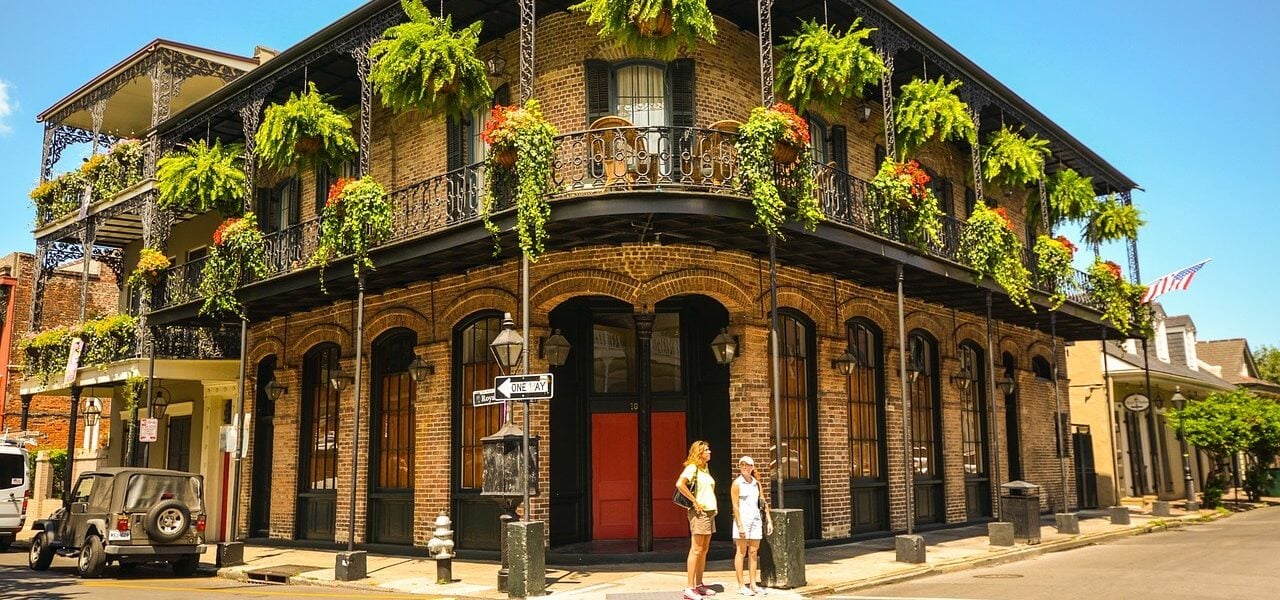 Luggage Storage French Quarter
Only luggage storage to offer choice of hourly or daily rates in French Quarter
Luggage storage French Quarter
Are you looking for luggage storage in the French Quarter? You can store your bags with one of LuggageHero's luggage storage locations all around the area and explore New Orleans hassle-free.
Download our free French Quarter luggage storage app here:
You can download our LuggageHero luggage storage app where you can see all our locations around French Quarter. Your days of wasting time searching for luggage lockers are over!
We store all kinds of luggage – any size and any shape
LuggageHero's users can store luggage of any size and/or shape in any of our luggage lockers locations. It doesn't matter if it is ski equipment, photo equipment, or backpacks – our luggage stores can accommodate all. LuggageHero's customers can choose to be charged by the hour, or choose our daily rate – no matter their left luggage type.
Pricing
Luggagehero is the ONLY luggage storage service that offers you a choice of hourly or daily rates in New Orleans. Flat rate of $7.95 per day and $0.95 per hour which allows you to pick an option that will suit your needs best. No hidden fees and no need to pay in advance, pay only if you show up to the luggage drop off location. All luggage is insured against damage, loss, and theft & security seal is provided.
We can store your luggage for several days
LuggageHero also provides multi-day storage to its customers because we know flexibility is an essential part when you travel.
LuggageHero offers a lower daily rate when you store your luggage for a longer period. From the second day onwards, our customers pay only $5 per bag per day.
Is there a difference between left luggage and luggage storage?
Left luggage is luggage that people have left in a designated luggage storage facility. The term 'left luggage' is mostly being used in the UK. And luggage storage is a storage facility where people leave their luggage. Luggage storage is the most common term used internationally when referring to storing luggage.
In other words, left luggage and luggage storage are synonyms, hence there is no difference between the two phrases. They are both defined by people's need of storing luggage, which can be collected at a later time. So whether you are looking for left luggage or luggage storage, LugaggeHero is here to take care of your belongings.
Use our map to find the nearest certified shops near French Quarter
LuggageHero storage sites are certified hotels, cafes, and shops. Advance bookings ensure space for your bags. The address and directions to our storage locations are available at the time of booking. All bags are sealed off with our security seals insuring each piece of luggage for once you have dropped off your bags and started our storage timer on your booking page. With LuggageHero you can find more than 20 luggage storage locations all around NOLA.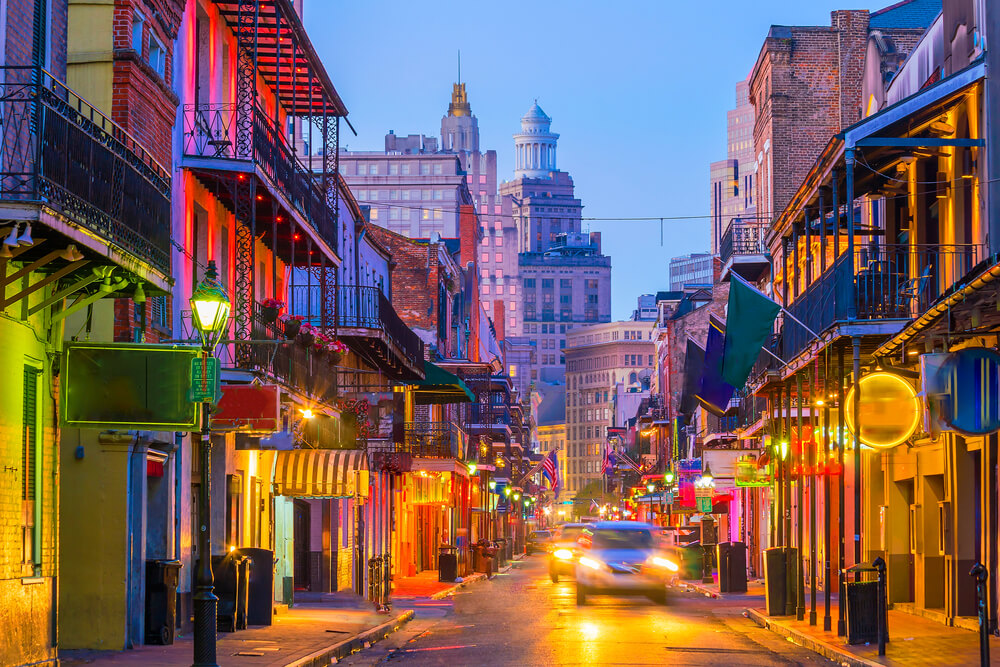 French Quarter
The French Quarter, also known as Vieux Carré, is the oldest district in New Orleans. The city developed around Vieux Carré in 1718.

Tourists, as well as local residents, love this area for the lakefront view, as the area stretches along the Mississippi River from Canal Street to Esplanade Avenue. The neighborhood consists of buildings that are each considered significant, and for this, French Quarter is officially known as a National Historic Landmark. 

One of the main landmarks and attractions here in Jackson Square, which is a gated park located just at the front of the French Quarter. Bourbon Street is the most famous street here and it's best known for its bars with notable histories. Some of the most visited restaurants are famous for having been in business since the 19th century, while others range from trendy to casual but are equally authentic and delicious.

If you're planning on visiting French Quarter next time you're in New Orleans, you can leave your heavy bags with us you can walk around free-handed and with your mind at ease.

By storing your luggage at one of our storage spots located in the heart of the French Quarter, you have access to many other popular tourist locations nearby such as Caesars Superdome. Taking a stroll around Downtown NOLA is also a fulfilling experience.

With +20 luggage-storage locations across New Orleans, you have the option of traveling unencumbered while enjoying your day in the beautiful French Quarter.
Check out why KnockKnock recommends storing your baggage with LuggageHero!
Luggage storage chart
Based on the chart below, LuggageHero is the best luggage storage option in New Orleans. LuggageHero the only one that offers both hourly and daily prices with the possibility of insurance. Luggage storage in New Orleans has never been so easy!
The chart is created based on the most popular luggage storage options.
What is the French Quarter in New Orleans famous for?
French Quarter is known for its traditional-style hotels, such as the Bourbon Orleans, Hotel Monteleone (family-owned), Royal Sonesta, the Astor, and the Omni Royal Orleans.
Is French Quarter in New Orleans open?
Yes! New Orleans is still available to visitors for both business and pleasure.
Are there any luggage locker in the vicinity of French Quarter?
Yes, LuggageHero offers +20 luggage storage locations around New Orleans where you can store your belongings with complete security and up to $3000 insurance coverage.
How can I find the nearest location for storing luggage?
To find the nearest location to you, you can visit the LuggageHero website and click book now. Apart from that, you can download LuggageHero's app for even more convenience when booking your luggage storage on the go.
How does LuggageHero work?
Luggage storage sites are located inside existing businesses, including retail outlets, hotels, cafes, and more. All are vetted by LuggageHero's local employee, who performs regular quality checks. Every piece of luggage is secured with unique security seals provided for free at your local LuggageHero.
How do I calculate the price?
LuggageHero is the only luggage storage service in the world to only charge you for the hours you spend storing your luggage - and at a low hourly rate - $1. No more pre-paying for hours not spent. The price is listed on each shop profile before booking and includes insurance. To ensure that you don't pay too much we have a daily cap - $8.
Is there a limit to the size of luggage that may be stored with LuggageHero?
LuggageHero's users can store luggage of any size and/or shape in any of our storage locations.