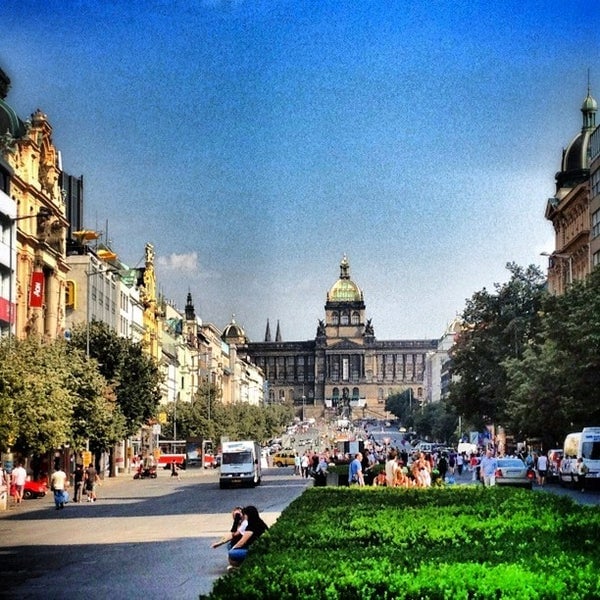 Luggage Storage Můstek
Only luggage storage to offer choice of hourly or daily rates in Můstek
Ce que disent nos clients
Consignes à bagages Můstek
Are you looking for a locker or storage space for your luggage near Můstek? LuggageHero brings you something easier! With LuggageHero partner shops, cafes, and hotels, you can find a luggage storage site that suits you the best. Its employees will gladly keep an eye on your belongings so that you can enjoy Prague sightseeing without your bags weighing you down.
All of our LuggageHero luggage storage sites near Můstek in Prague are personally selected by our scouting heroes and certified by us. You can make your booking in two different ways. Either you go directly to any of our luggage storage Můstek Prague locations or you can make a booking online through LuggageHero website or an app. However, when you make your booking online, you can secure space for your bags in your chosen luggage storage site. On top of that, each piece of your luggage will be secured with security seals after your arrival to the shop. These seals protect your luggage from anyone trying to get inside your belongings, as well as insure it to up to €2500. Since the moment you have dropped off your luggage at your location and started your storage timer on your booking page, your luggage is insured.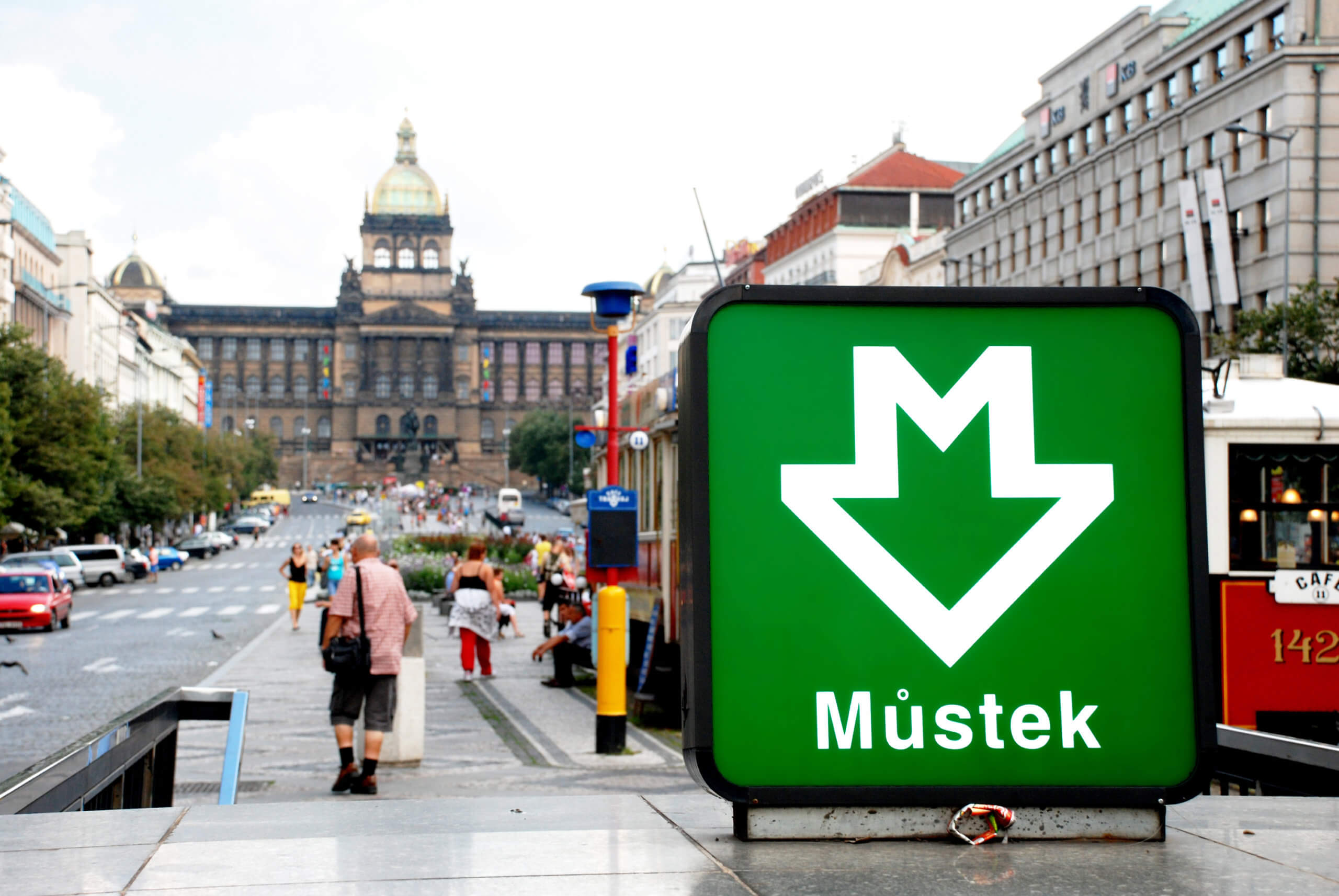 Můstek
Můstek is a Prague metro station and interchange point of line A and line B where each one has a separate platform. During the time of excavation in the area, workers discovered a medieval bridge which explained why the place has been named Můstek, which means 'a small bridge'. Line A was opened in 1978 and line B in 1985. The station has two exits, one of which takes you to the end of Wenceslas Square, where you can also see the preserved medieval bridge.
The metro station Můstek is situated in a very good location, with many shops, restaurants and during a holiday Christmas season also a market with local food and homemade souvenirs. Walking down the Wenceslas Square, you get to the majestic building of National Museum which you are able to see right away when you get out of the metro.
From Můstek, you can get to other important Prague metro stations such as preceding Staroměstská and following Náměstí Republiky.
Download our free luggage storage app:
For an even smoother experience from storing luggage, download our LuggageHero app and find all of the LugaggeHero luggage storage sites near Můstek, all luggage storage locations in Prague, as well as other cities around the world where LuggageHero operates. Don't hesitate and try it today!
Frequently Asked Questions about Můstek
Here are some most frequently asked questions and answers about Můstek.
Can I store my luggage at Můstek?
Yes, you can definitely store your belongings near the Můstek area. Visit LuggageHero website to find your luggage storage site and go directly to the site or make an online booking in order to secure a spot for your luggage.
How do I get to Můstek from the Prague airport?
Take a bus from Terminal 1 Platform A towards Nádraží Veleslavín and then switch to metro from Platform 1 towards Depo Hostivař to Můstek.
Can I buy my ticket at Můstek?
You can buy a ticket at the vestibule of Můstek metro station.
What are the best hotels near Můstek metro station in Prague?
According to the travelers rating, the best hotels near Můstek metro are the following: BoHo Prague Hotel, Hotel Liberty, and Design Hotel Jewel Prague.
Where is Můstek metro station located in Prague?
Václavské nám. 772/2, 110 00 Můstek, Czech Republic