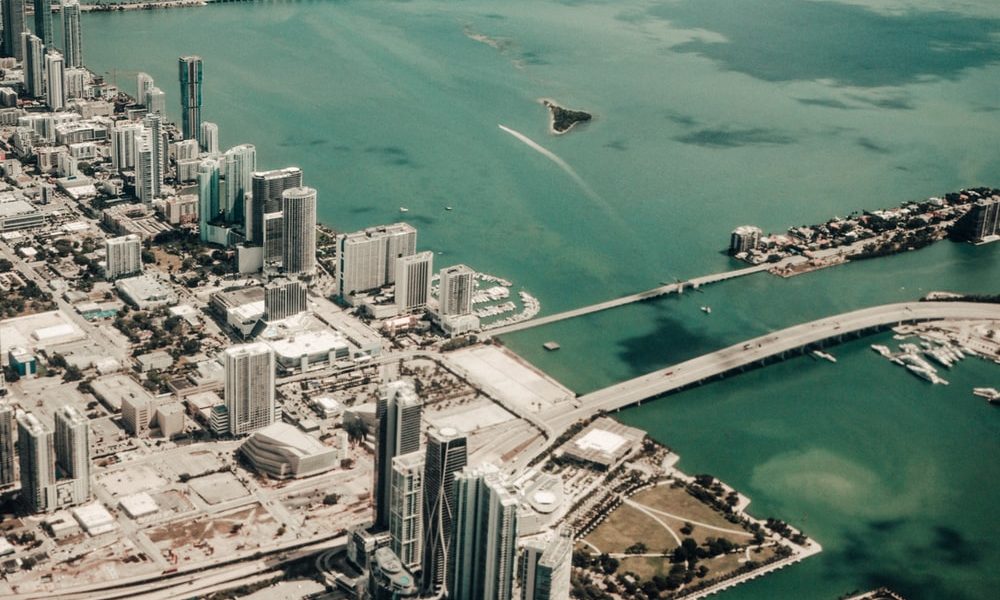 Luggage Storage Fort Lauderdale
Store your bags in a certified hotel or shop from /hour
Qué dicen nuestros clientes
Consigna de equipaje Fort Lauderdale
You just arrived at Fort Lauderdale airport and you want to start your day? That can be difficult if you can't check-in at your Airbnb or hotel right away and your suitcases are slowing you down. Thinking about looking for luggage storage in Fort Lauderdale? Next time you're in Fort Lauderdale, remember that LuggageHero is here to store your baggage and save the day! You can check the map below to find out the most convenient locations to store your luggage.
Download our free Fort Lauderdale luggage storage app here:
You can download our LuggageHero luggage storage app where you can see all our locations around Fort Lauderdale. Your days of wasting time searching for luggage lockers are over!
Luggage storage has never been easier! Just go to the LuggageHero reservation platform to find a handy storage site inside a shop or other business – all verified by us. Using our map, you can locate the shops that are nearest to the Stations you'll use or attractions you'll visit and store your luggage there.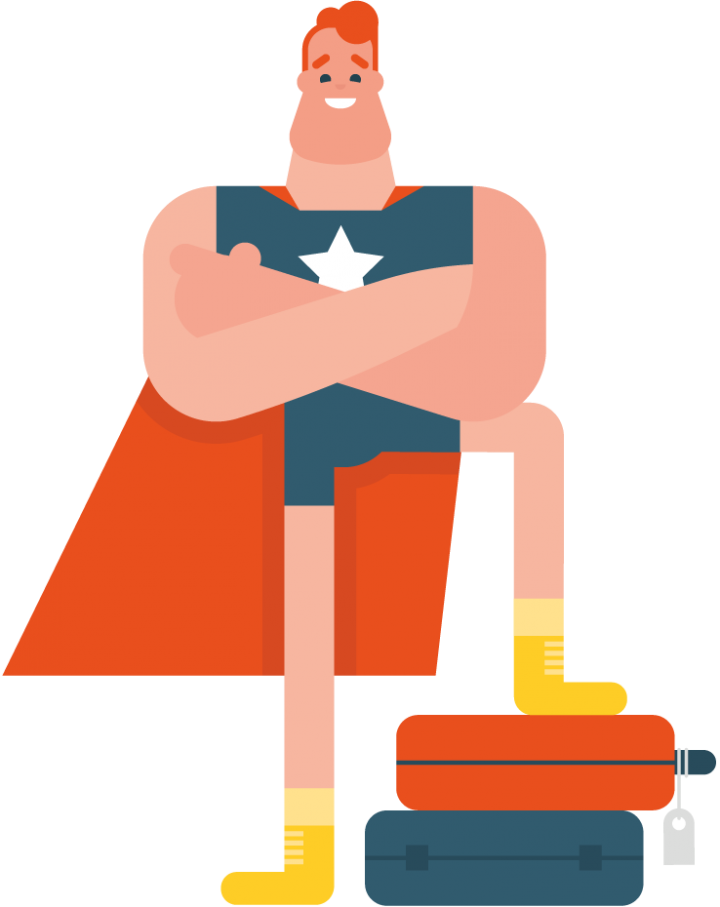 We provide the solution to your luggage storage problem
LuggageHero is here to set you free from your luggage so you can explore Fort Lauderdale without your bags. Just go to our Booking platform and find the nearest and most handy storage space inside a shop or another business. All our locations in Fort Lauderdale, and in our other cities, are verified by us. Using the LuggageHero map, you can easily find the shops that are nearest to the metro stops and attractions and store your luggage there.
You pay by the hour – unlike other services!
We offer a speedy, convenient, and low-cost service. LuggageHero charges users only for each hour used , unlike most other luggage services, which make you pay for the entire day. If you want to store your luggage all day or longer, we offer you a low daily cap of .
We're looking out for you
Your safety and security are our priority. That's why we have LuggageHero employees review and certify all our bag storage shops in Fort Lauderdale. We also seal every piece of luggage to keep them tamper-free. On top of that, we insure every bag and what's inside it for . If you need to talk to someone at LuggageHero, we're here for your through our online chat system.
We store all kinds of luggage – any size and any shape
LuggageHero's users can store luggage of any size and/or shape in any of our storage locations. It doesn't matter if it is ski equipment, photo equipment, or backpacks – our luggage stores can accommodate all. LuggageHero's customers can choose to be charged by the hour or choose our daily rate – no matter of their left luggage.
Pricing
LuggageHero is the ONLY luggage storage service that offers you a choice of hourly or daily rates in Fort Lauderdale. Flat rate of  per day and  per hour which allows you to pick an option that will suit your needs best. No hidden fees and no need to pay in advance, pay only if you show up to the luggage drop off location. All luggage is insured against damage, loss, and theft & security seal is provided.
We can store your luggage for several days
LuggageHero also provides multi-day storage to its customers because we know flexibility is an essential part when you travel.
LuggageHero offers a lower daily rate when you store your luggage for a longer period. From the second day onwards, our customers pay only $5 per bag per day.
Is there a difference between left luggage and luggage storage?
Left luggage is luggage that people have left in a designated luggage storage facility. The term 'left luggage' is mostly being used in the UK. And luggage storage is a storage facility where people leave their luggage. Luggage storage is the most common term used internationally when referring to storing luggage.
In other words, left luggage and luggage storage are synonyms, hence there is no difference between the two phrases. They are both defined by people's need of storing luggage, which can be collected at a later time. So whether you are looking for left luggage or luggage storage, LugaggeHero is here to take care of your belongings.
Luggage storage chart
Based on the chart below, LuggageHero is the best luggage storage option in Fort Lauderdale. LuggageHero is the only one that offers both hourly and daily prices with the possibility of insurance. Luggage storage in Fort Lauderdale has never been so easy!
The chart is created based on the most popular luggage storage options.
Book risk-free
We believe in making your travels as smooth and easy as possible, which is why it is important to us that NO FEES are charged to you until your luggage is dropped off and stored. Use our online booking service to choose a luggage storage site in Fort Lauderdale that is most convenient to your location and schedule. You can either book on arrival at the shop or book online in advance to secure your spot. Make an advance booking and you're guaranteed a space for your luggage in one of Luggagehero's many shops. But we know that sometimes plans change, especially when you're on the road. So if you don't show up, there's no charge. You don't even have to cancel!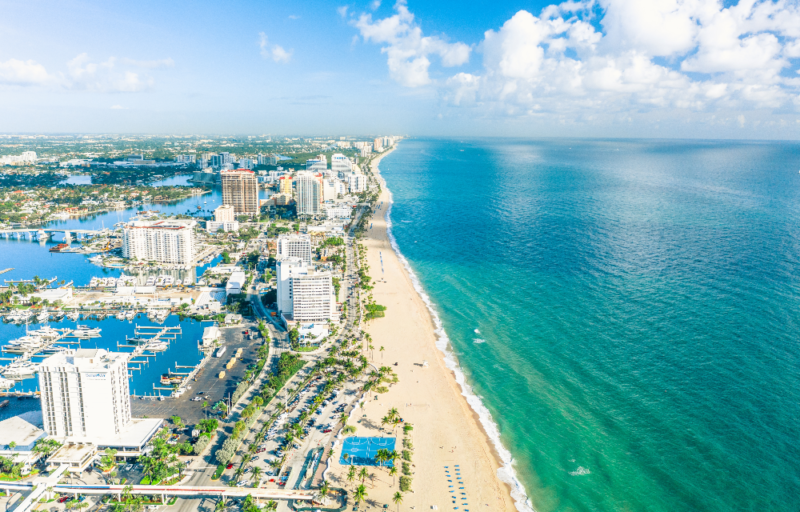 Fort Lauderdale
Fort Lauderdale is a city on Florida's southern coast that is famed for its boating canals and beaches. The Strip is a beachfront promenade that runs parallel to A1A. There are elegant outdoor restaurants, bars, shops, and luxury hotels lining the street.
Other attractions include the International Swimming Hall of Fame, with pools and a museum of memorabilia, and Hugh Taylor Birch State Park, featuring trails and a lagoon.
Use our map to find the nearest certified shops in Fort Lauderdale
Frequently Asked Questions about Fort Lauderdale
Is Fort Lauderdale a safe area?
Fort Lauderdale is in the first percentile for safety, which means that 99 percent of cities are safer and 1% are riskier. Residents of Fort Lauderdale perceive the southwest part of the city to be the safest.
What is Fort Lauderdale famous for?
Fort Lauderdale is well-known for its beaches, culture, arts and events. This is the "Venice of America," with shopping on Las Olas Boulevard, gondola rides on the canals, and a historic riverside.
How do I find luggage storage near me?
It is easy to find storage lockers nearby if you search online for a luggage storage company. You can find sites where you can quickly locate a storage locker nearby. This is easy to do because luggage storage companies have maps that show exactly where their different storage locations are throughout the relevant city.
How much does it cost to store luggage in Fort Lauderdale?
Most luggage services charge their customers for an entire day. However, LuggageHero provides its customers another pricing system - we charge by the hour, $1 per bag.
Is luggage storage with LuggageHero safe?
All luggage storage locations are verified for safety and carefully trained by our team before being listed on the site. Aside from that, we provide you with individually tagged tamper-proof seals for your baggage when you arrive. To offer an extra sense of security, every bag is covered by a $3000 insurance.
I have a problem with my luggage storage booking in Fort Lauderdale. What can I do?
If you encounter a problem with a luggage storage booking, you can email us at contact@luggagehero.com and we will get back to you and solve the problem as quickly as possible.