Luggage Storage St. Mark's Basilica
Only luggage storage to offer choice of hourly or daily rates in St. Mark's Basilica
Qué dicen nuestros clientes
Consigna de equipaje St. Mark's Basilica
Are you looking for luggage storage near St. Mark's Basilica? Store your bags with one of our luggage storage locations and explore Venice and all the attractions hassle-free.
LuggageHero storage sites are certified hotels, cafes, and shops. Advance bookings ensure space for your bags. The address and directions to our partner shops are available at the time of booking. All bags are sealed off with our security seals and we can ensure each piece of luggage up to once you have dropped off your bags and started our storage timer on your booking page.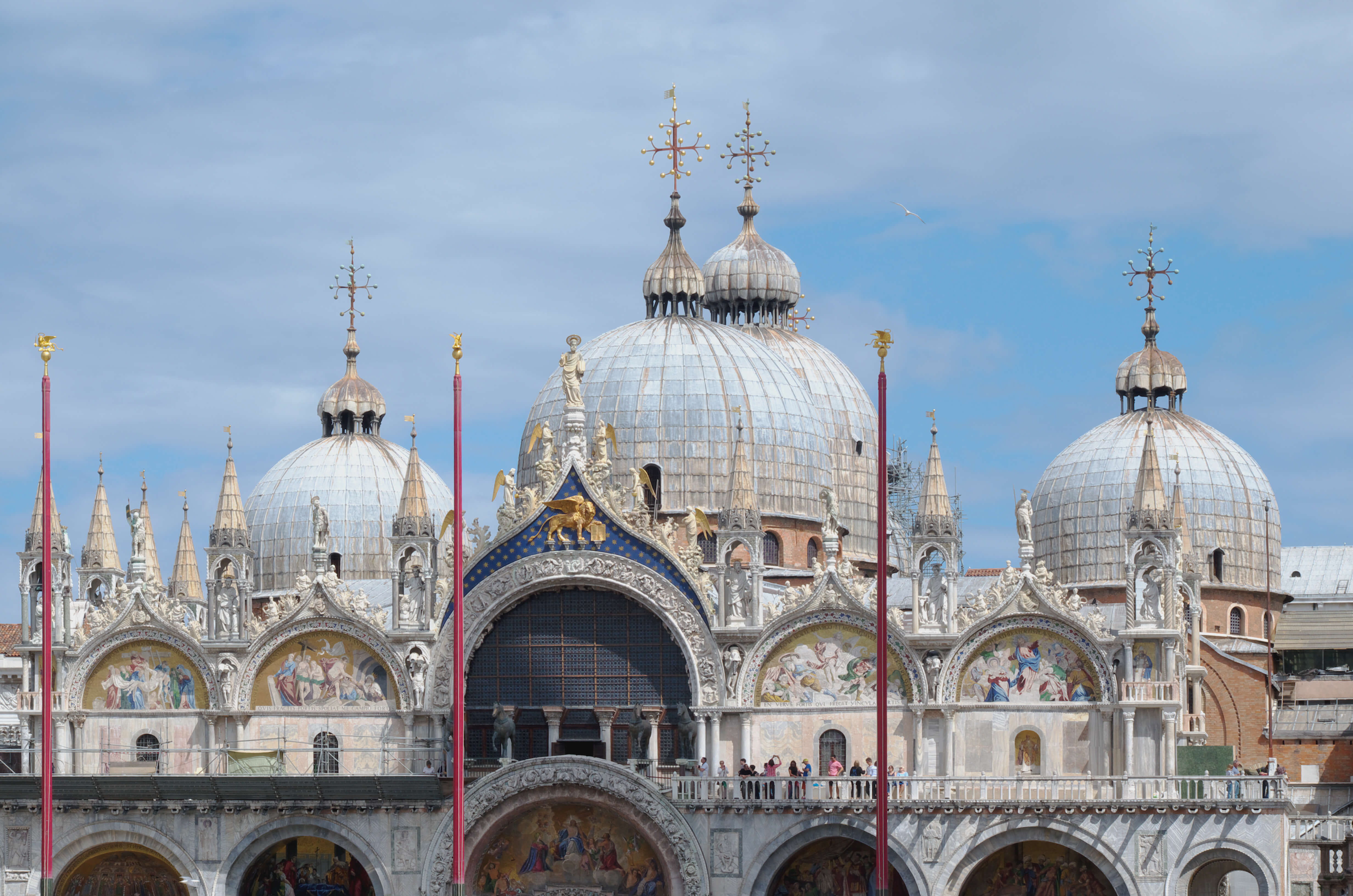 St. Mark's Basilica
St. Mark's Basilica or Basilica Cattedrale Patriarcale di San Marco is a Roman Catholic Church in Venice. It's located at the eastern end of Piazza San Marco, next to the Doge's Palace. 

The building structure dates back to the 11th century which was done in Byzantine style, with a central plant in the shape of a Greek cross. It took centuries to complete the gold mosaics which cover almost all of the interiors of the church.
Over the years, The basilica underwent several restorations, especially with regards to decor, arches, the marbles, and the main facade, etc.

Today, St. Mark's Basilica is the center of religious life in Venice and welcomes thousands of visitors daily. It's one of the most beautiful cathedrals in Europe and leaves visitors astounded by its fusion of gothic and oriental styles in art and architecture. Historically rich and visually splendid, the church is one structure you don't want to skip seeing when visiting Venice. 
The entrance to the church is free, but in order to avoid a long line-up, you have the option of booking a guided tour ahead of time. While organizing your trip in advance, you can also make a booking with LuggageHero in order to leave your luggage at one of our storage-locations just steps away from the church.
This way, you can enjoy your time in and around the church without the hassle of carrying around your luggage. By having us handle your bags, you have the freedom to continue sightseeing with your mind at ease. Also, quick access to the basilica via water bus or water taxi from Piazzale Roma Bus Station and Venice Central Station makes your trip even easier and all the more worthwhile. 
You can visit Ponto di Rialto and relax at a nice cafe or enjoy the stunning views from this marvelous bridge. Sailing around the canals, taking a stroll around Piazza San Marco, and visiting all the other famous locations surrounding it is a breeze when we've got your luggage.
Whatever your choice, LuggageHero guarantees you smooth sailings in Venice when you leave your luggage with us.