The safety of your bags matters
It's extremely important to us that you have peace of mind when you store your bags at any of our LuggageHero locations. We've put many safety measures in place to make you feel comfortable leaving your belongings with one of our LuggageHeroes.
In collaboration with First Marine Insurance Ltd., cover holders for Lloyd's of London, we can ensure each piece of luggage stored with LuggageHero up to the following amount: per bag 
You can read more about how we certify every one of our stores right here.
Please take a moment to review our terms and conditions, which you agree to, before using our service.
Extra safety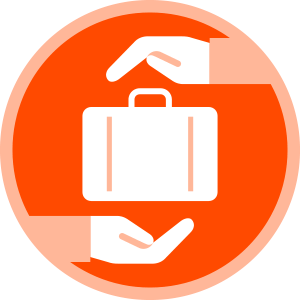 Not only do we guarantee the safety of your belongings with the highest insurance coverage in the industry, but we also make sure your stored possessions remain secure and undisturbed.
Contact us anytime
We are here for you. So please either use our Chat (right corner of the screen) or write us at contact@luggagehero.com