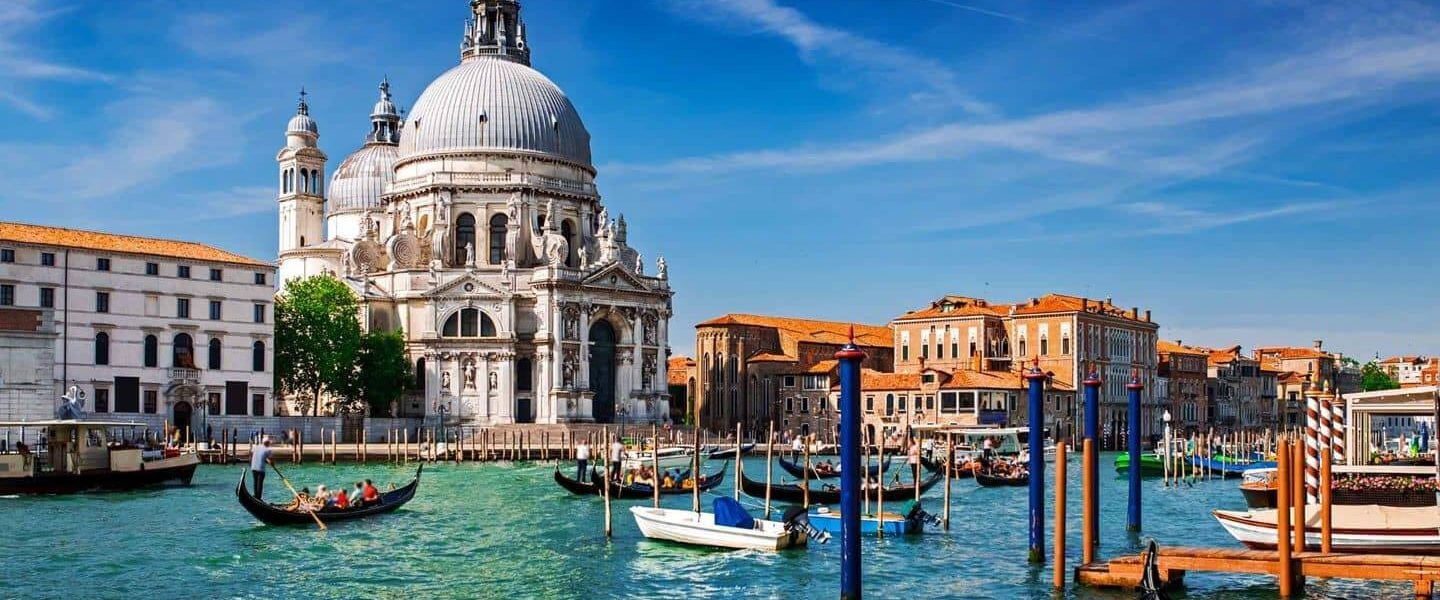 Bagageopslag Venezia Mestre Train Station
Bewaar je bagage op een gecertificeerde locatie vanaf €1.29 per uur
Meer dan 55.000 reizigers hebben LuggageHero beoordeeld
Bagageopslag Venezia Mestre Train Station
Loop je door Venezia Mestre Train Station en wil je je bagage ergens kwijt? Geen zorgen! 
Breng je spullen naar een van de dichtstbijzijnde locaties van LuggageHero.
Bij LuggageHero sla je je bagage veilig en betaalbaar op. Al onze partners zijn gecertificeerd door LuggageHero. Bovendien is LuggageHero de enige aanbieder van bagageopslag waarbij je de keuze hebt uit een uur- of dagtarief voor maximale flexibiliteit. 
Store your bags with one of our luggage storage locations and explore Venice and all the attractions hassle-free.
Drop off your bags by using LuggageHero's network of local shops and hotels located in Venice.
Download our free app
For even more comfort you can download our LuggageHero bag storage app where you can easily see all our locations in Venice and other cities.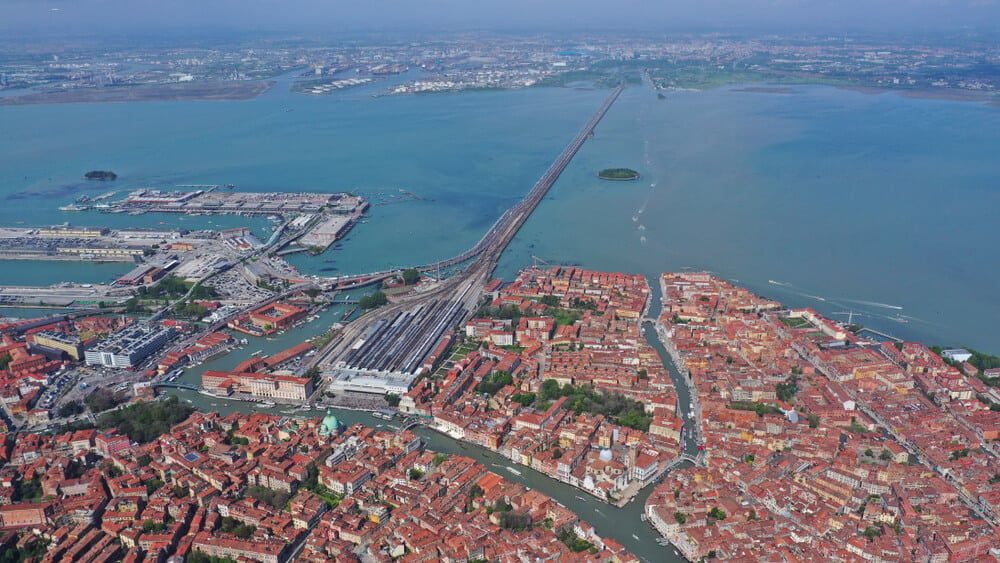 Venezia Mestre
Venezia Mestre Railway Station, or Stazione di Venezia Mestre, is a train station in Mestre, a commune of Venice. 
Venezia Mestre station is located on the Italian mainland, while Stazione di Venezia Santa Lucia (Venice Central Station) is located in the historic center of Venice. Mestre station is connected to Venice Central Station by a long railway over the Ponte della Liberta lagoon (Freedom Bridge). 
As a point of origin of other lines that run through Venice, Mestre train station is classified as a gold category station, with roughly 500 trains and 85,000 passengers each day.

Mestre commune is a favorite starting point for tourists visiting Venice. With its accessible and convenient location, reasonable prices of restaurants, bars, hotels, and markets compared to the same places in Venice, more people are drawn in to explore Mestre. 
If you find yourself in Venezia Mestre Train Station during a long wait between train rides, you have the option of leaving your luggage at one of our storage locations near the station. By storing your luggage with us, you can instantly start sightseeing, free-handed, before getting back on that train.

Storing your luggage at any of our locations near Venezia Santa Lucia Station also gives you the freedom of strolling around Mestre.

Some of the most famous Maestre tourist attractions you don't want to miss are Duomo of St. Lawrence, Piazza Foretta, Palazzo da Re and Torre dell'Orologio (Watchtower).

Feel free to leave your bags at any of our store locations near these two stations and treat yourself to a memorable and carefree trip in Mestre.
Prijzen
LuggageHero is de ENIGE aanbieder van bagageopslag waarbij je kunt kiezen uit uur- en dagtarieven in Venezia Mestre Train Station.
Dankzij de vaste prijs van €6.35 per dag of €1.29 per uur kun je altijd kiezen voor de optie die het best bij je past. Blijf je ergens maar een paar uur, dan wil je natuurlijk niet voor een hele dag betalen – zoals je bij andere aanbieders van bagageopslag wel zou doen. 
De helft van de prijs vergeleken met kluisjes op het treinstation en vliegveld
Bagagekluisjes of stadskluisjes zijn per dag meestal twee keer zo duur als het bewaren van je bagage bij LuggageHero. Tot voor kort konden reizigers hun bagage alleen in deze kluisjes opbergen. Dat betekende dat er weinig keuze was als het aankwam op prijs en locatie.
De bij LuggageHero aangesloten winkels bevinden zich overal in de stad, zodat je altijd de mogelijkheid hebt om je bagage op een veilige locatie te bewaren. In tegenstelling tot kluisjes op het treinstation en vliegveld, heb je bij LuggageHero de keuze uit uur- en dagtarieven. De missie van LuggageHero is om flexibele en goedkope opties voor bagageopslag te bieden, waar je ook bent. 
Wij bewaren alle soorten bagage, in elke vorm en van elke grootte, op geverifieerde locaties
Gebruikers van LuggageHero kunnen alle soorten bagage bewaren bij een van onze opslaglocaties. Het maakt niet uit of het om skispullen, fotoapparatuur of rugtassen gaat. Met andere woorden: je kunt onze bagageopslag, kofferopslag, bagagedepot of hoe onze tevreden klanten het ook noemen, altijd op een veilige manier gebruiken. Klanten van LuggageHero kunnen kiezen uit uur- of dagtarieven, ongeacht hun type bagage.
We kunnen je bagage meerdere dagen bewaren
LuggageHero biedt bovendien de mogelijkheid om je bagage meerdere dagen te bewaren. We weten namelijk hoe belangrijk flexibiliteit is als je op reis bent.
Sla je je bagage voor langere tijd op, dan profiteer je van een lager dagtarief. Vanaf de tweede dag betalen klanten van LuggageHero slechts €5 per bagagestuk per dag.
Download de gratis app van LuggageHero:
Voor maximaal gemak download je onze LuggageHero-app. In de app vind je alle locaties bij jou in de buurt in één oogopslag.
Openingstijden
We werken met verschillende winkels met verschillende openingstijden. Kies de partner die het beste bij je past! Klik hier om de openingstijden van onze partners te zien.
Welke betaalmethodes worden geaccepteerd?
We accepteren de meest gangbare creditcards. Let op dat je onze partner niet contant betaalt voor het gebruiken van LuggageHero en dat je bagage alleen verzekerd is als je de betaling direct aan LuggageHero hebt gedaan.
Boekingen annuleren
Voor annuleringen op dezelfde dag of als je niet komt opdagen, wordt een vergoeding gerekend gelijk aan het dagtarief van €6.35 per bagagestuk.
Lees waarom KnockKnock aanraadt om bagage te bewaren met LuggageHero. Ook bekend van The New York Times, Lonely Planet en CNBC.