Milan Coronavirus Updates

Milan Coronavirus Information

Updated: August 7th 2020
Here you have all the latest Milan coronavirus updates regarding airports, public transport, attractions and rules and regulations on one page. We're committed to keeping you informed so you can take the necessary measures and be one step closer to getting back to your normal life or get back home safely once the coronavirus in Milan is no longer a threat.
For further information, you may also visit the official website of the Italian Government by clicking here.
Is it safe to travel?
Latest Covid-19 Travel Articles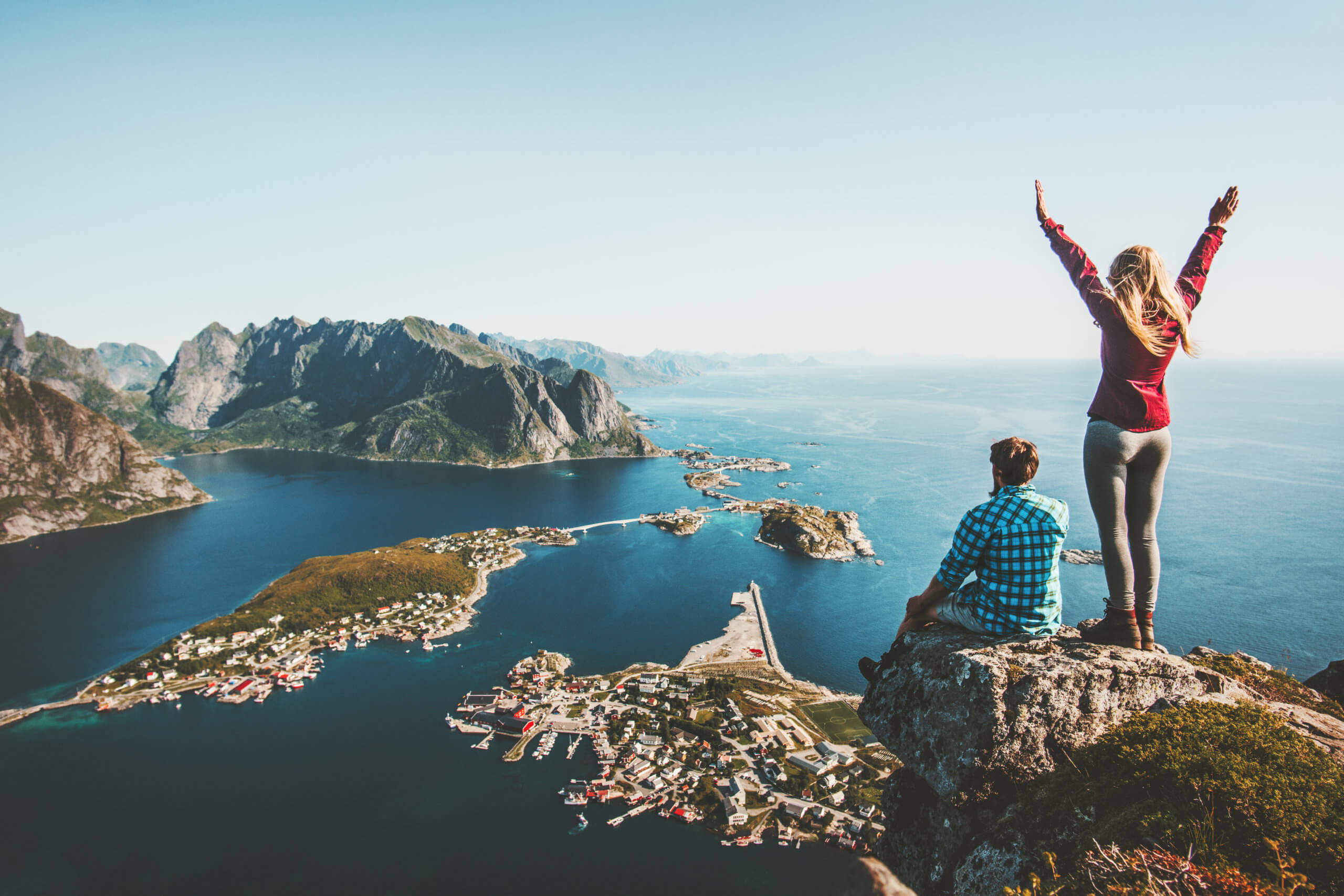 Forbes on World Travel

2020 Tripadvisor Travelers' Choice Awards: Best Of The Best Around The World—For When You're Ready

"We may not be traveling far right now, but it's nice to know what's awaiting us when we're ready. Tripadvisor, the world's largest travel platform, as part of its ongoing efforts to support the recovery of the tourism and hospitality industry, today announced the winners of its 18th annual Travelers' Choice Awards. This coveted award program celebrates travelers' favorite hotels, restaurants and airlines around the world, honoring 4,817 unique businesses this year." Continue reading here >>>

A Focus on Business Travel: Working on a Comeback

"Lockdowns, budget cuts and videoconferencing have compelled businesses to reconsider the value of face-to-face meetings. Corporate travel managers are rethinking their business models, too." Continue reading here >>>

EuroNews on Summer Border Openings

Summer Travel: Which Counties in Europe Have Opened Their Borders?

"Across Europe, governments have started to open their borders after weeks of closure during the coronavirus pandemic. With the summer holiday season upon us, people have started to wonder whether they will be able to get away for a break abroad – and how far they will be able to go." Continue reading here >>>

Lonely Planet on Passport Renewals in the US

Passport renewals are experiencing huge delays – here's what you need to know

"My passport expired this week and like millions of Americans I have a choice to make: either send it off knowing that it will likely take months for it to get processed and returned or wait until passport agencies are fully operational again. Here's what you need to know to make that decision." Continue reading here >>>

TravelPusle on Hotels and Resorts during the Pandemic

How Hotel Brands Have Responded to COVID-19

"The hotel industry has responded to the coronavirus pandemic with enhanced cleaning procedures, social distancing and face mask requirements as well as flexible booking and cancellation policies. However, some companies have been more effective than others. NerdWallet recently compared eight major brands based on their flexible change and cancellation policies as well as health and social distancing policies such as mask enforcement, social distancing in common areas and low-contact check-in procedures to determine which have handled the COVID-19 crisis the best." Continue reading here >>>
Milan Coronavirus Latest News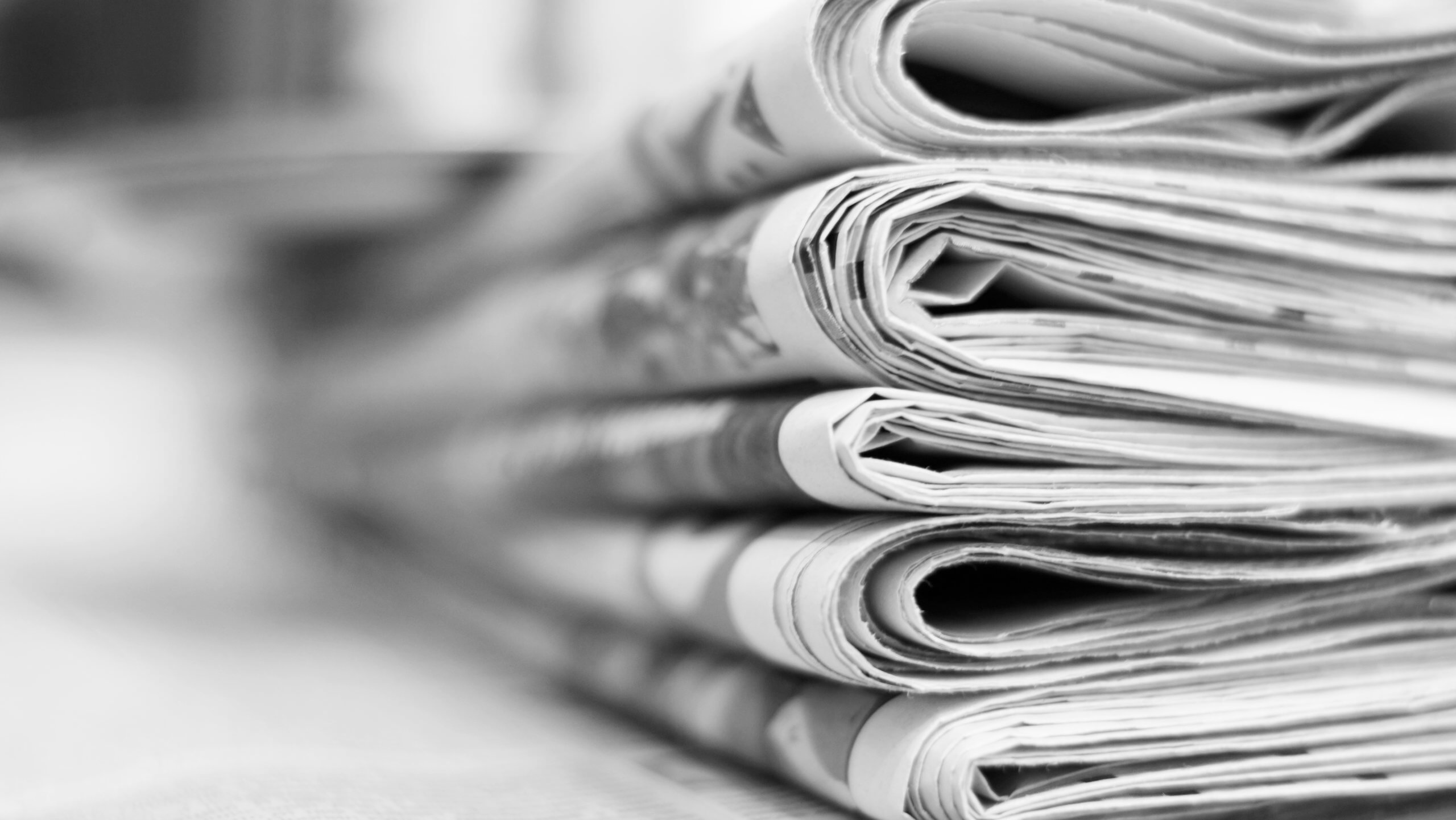 (Published in the last 24 hours)
Milan Coronavirus Travel Restrictions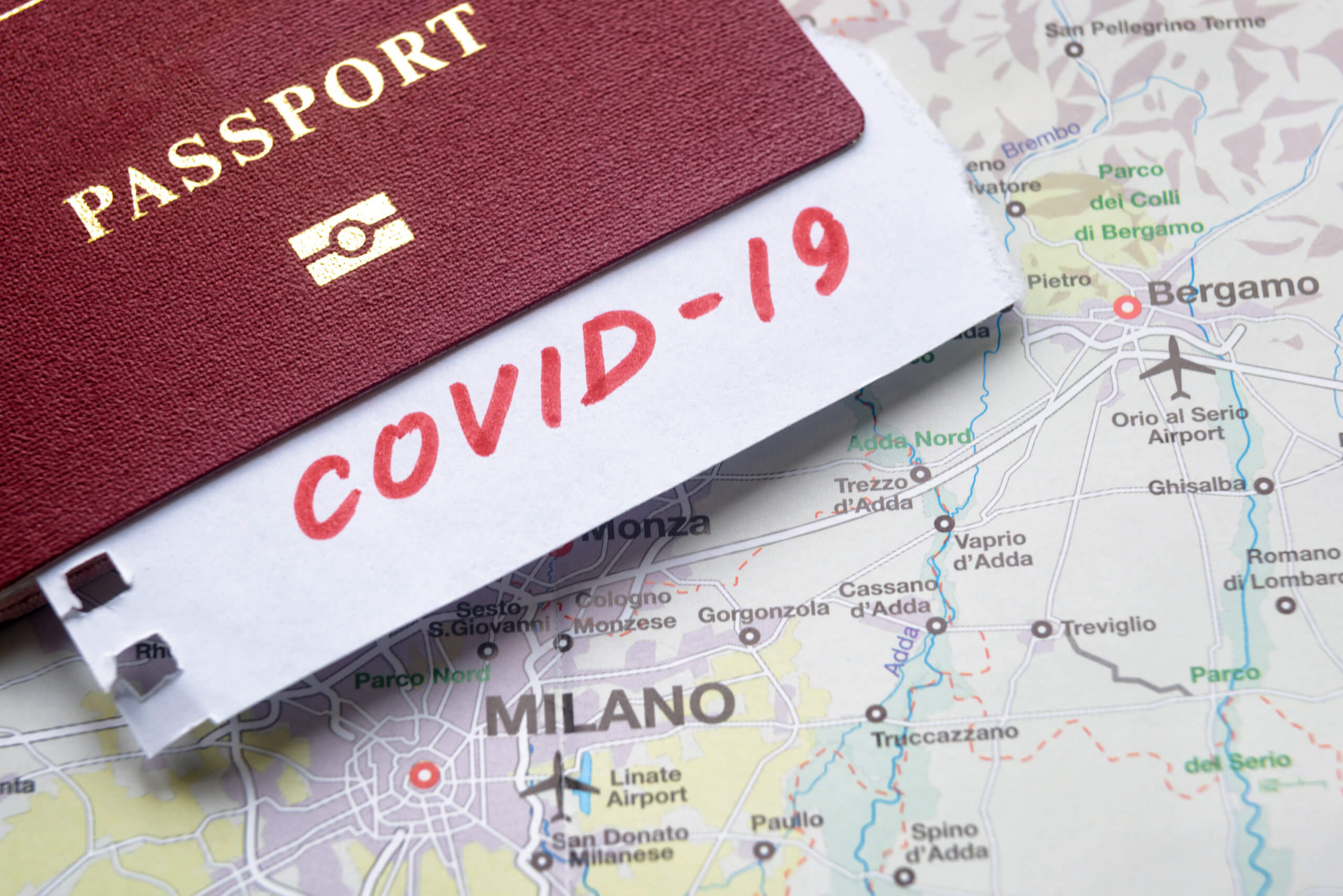 If you are stuck in a hotel room in a foreign country, we gathered all the information you need about airports, public transport and anything regarding travel and tourism in Italy in order to make things a little easier for you. This way, you don't need to browse all over the internet for information – everything is here on one page!
Travelling withing the Italian regions is allowed. Travelling to other regions in Italy is allowed with proof of work needs, health reasons and emergency situations. Cruises by Italian flag passenger ships are suspended.
To download the self-declaration for movements in Italy: new model (18.05.2020), click here
To download the self-certification on travel reasons, click here
From June 3rd, Italy welcomes visitors from the European Union and Schengen area countries, without quarantine, as the country makes a tentative return to international tourism following a prolonged lockdown.
From June 3rd, Italians will be able to travel to most EU and Schengen zone countries. However, those travelling to Greece from northern Italian regions of Lombardy, Emilia-Romagna, Piemonte and Veneto from June 15th to June 30th will be required to undergo testing and quarantine.
Extension of Entry Ban
From July 14th onward the entry ban will be extended from 13 states considered to be at risk for the number of coronavirus infections. These states include: Armenia, Bahrain, Chile, Peru, Brazil, Panama, Dominican Republic, Bangladesh, Kuwait, Bosnia and Herzegovina, Oman, North Macedonia, and Moldova. In the case of Italian citizens returning to Italy from these countries are must be quarantined. The same goes for Italian citizens returning to Italy from the United States where an isolation period of 14 days must be obliged.
Milan Airport Information
Official websites are doing a great job at keeping travellers well updated and at providing the latest information. You can read about the impact of coronavirus on your travel arrangements on the official websites of Milan's airports.
Check with your airline company to see if there have been any alterations to your travel plans. The Italian government advises all passengers to avoid long-distance travels unless absolutely necessary.
Find out more here:
Update: Milano Linate Airport and Terminal 1 of Milan Malpensa Airport are temporarily CLOSED; all commercial aviation has been redirected to Terminal 2
Milan Public Transport

Due to the coronavirus outbreak, railway service is subject to frequent changes. There might be a possibility of misalignment with respect to actual service provided.
The service is remodelled to suit the needs of essential workers and situations. Travellers with a declaration will be prioritised. Before travelling, it is advised to check for details and guidelines here.
Keep up to date on Milan's public transit here:
Milan Attractions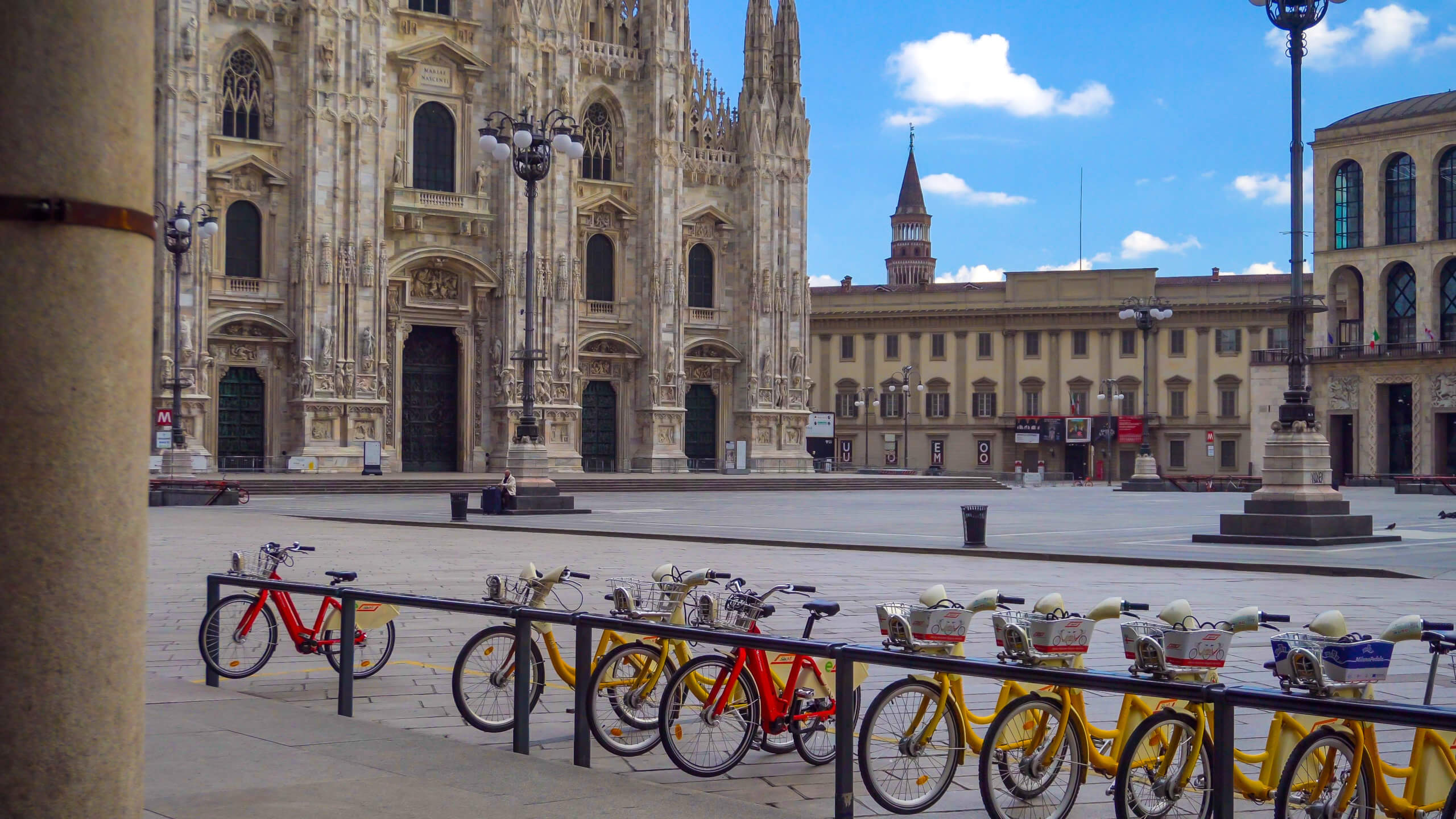 One man sits on an empty central square in front of the Duomo Cathedral, Milan on March 20th 2020
Most Milan attractions have started to reopen. Here, you can keep yourself informed on attraction reopenings, daily opening and closing times and information on reduced capacity.
In the case that certain locations close again due to changes in restrictions, you can still enjoy some of these attractions after they are open again if you are staying in Milan for a longer period of time.
Here is the list of Milan's main attractions and their official websites with the latest updates:
All attraction websites update the information about when they will be open again on their websites. Please check their websites regularly to stay tuned.

Governmental Rules and Regulations in Milan
Here are the key takeaways and rules to follow set by the Italian Government, which apply in Milan as well as in other cities in the country. It is necessary to follow governmental restrictions in Milan and minimise your social interactions to prevent the deadly virus from spreading. It's important not to panic but it's also very important to be careful.
In case of symptoms, person to immediately notify practitioner, wear surgical mask and stay away from others, stay in room with door closed but with natural ventilation as you await to go to the hospital
In case of symptoms or doubt, stay at home and call these toll-free numbers
Information on and measures for people with disabilities here
It remains mandatory to wear a mask in closed spaces from July 14th until the end of July (may be extended)
Social distancing is a must in all places, inside and out and all all times
Masks must also be word outdoors in the case that social distancing of at least one and a half meters between people is not possible or respected 
Outdoor sports, recreational and physical activity is allowed while keeping a distance of at least two meters
Access to parks, playgrounds and public gardens is allowed
Accommodation facilities (hotels) are allowed under strict respective measures and keeping a one meter distance between persons
Opening of restaurants, ice cream shops, bakeries, pubs and bars is allowed ubut must comply with strict guidelines set by the respective regions
Beach resorts allowed under strict rules and protocols 
Opening of all commercial activities allowed under strict measures; customers entering at a fixed number 
Activities of wellness centers, social and cultural centers remain closed
Gyms, swimming pools, sports clubs and gyms allowed to be open from May 25th 2020 under rules of social distancing and other rules set by the centers
Matches in Italy's Serie A football championship will restart on June 20, 2020
Openings of places of worship and religious services allowed with strict measures in order to avoid overcrowding and gatherings 
For further information, please visit the the Ministry of Health website (in Italian) here and the for the WHO website (in English) please click here.
Every citizen must comply with the above-stated measures. The relevant authorities are given the right to enforce them through fines and by dispersing gatherings.
What to do while currently in Milan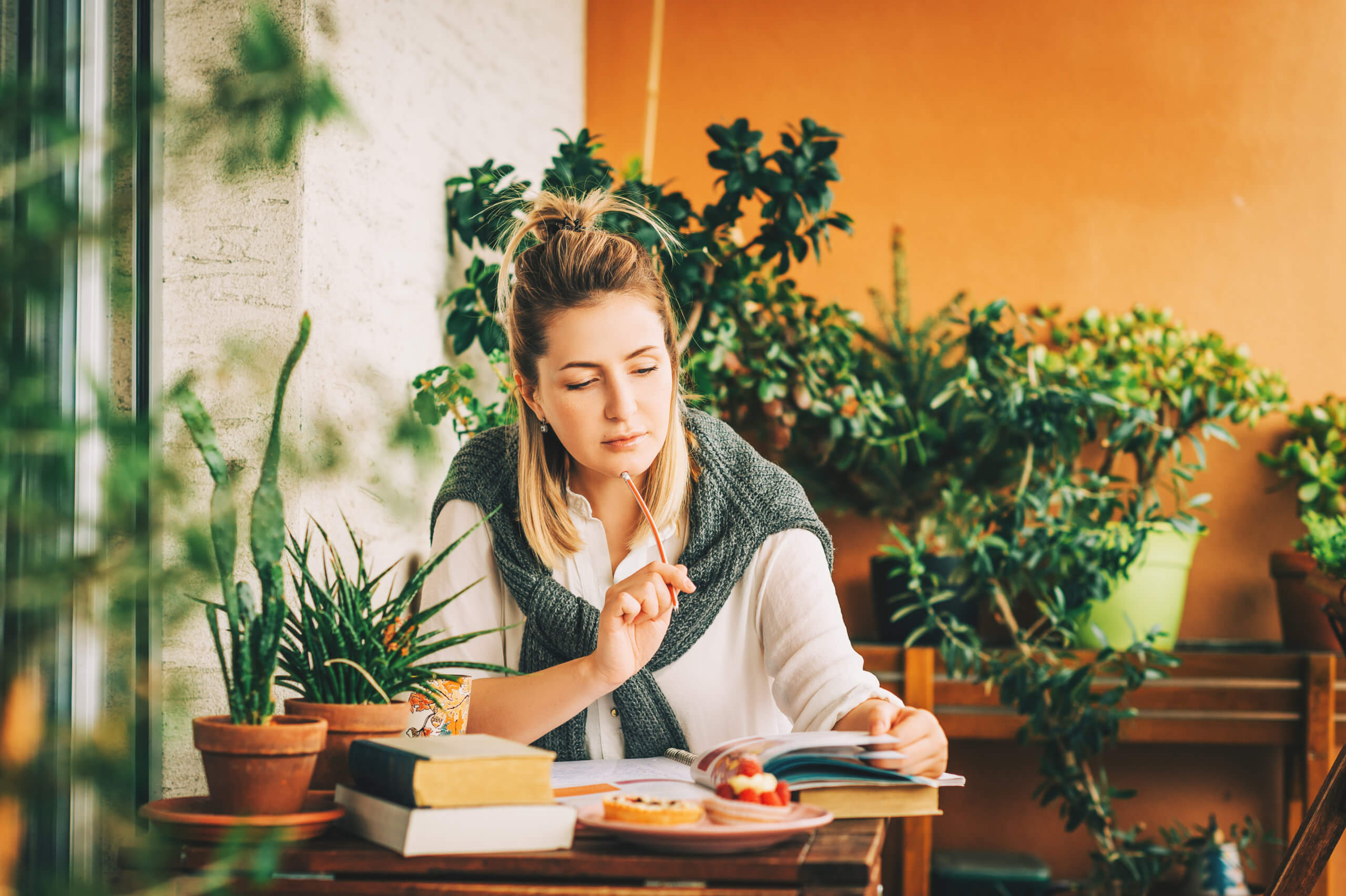 The coronavirus situation doesn't need to prevent you from trying delicious food and keeping your body fuelled and healthy. You can visit Glovo or Ubereats or other delivery websites, pick anything you want and have it delivered to your location.
If you can't explore the city because of the restrictions, you can watch an Italian movie instead! We all know that feeling when we watch a movie, we see a scene filmed where we've been and we scream 'I've been there!" How about watching a movie about Milan while you are in Milan? It suddenly changes your current experience of the city. For a list of the 10 best Italian movies of all time, click here.
If you're at home, you probably have a shelf full of books that you've always wanted to read but never got to. Or perhaps you have some texts that you've saved on your phone under "read later." This is the perfect time to take your mind off the current stressful situation and dive into a literary world, at least for a an hour or two a day.
Also, writing or keeping a journal and getting those thoughts and feelings out on paper can be a true stress reliever during times like these.
Keep the communication going with your loved ones
You can use this time to reconnect with your loved ones through different video options online. Keeping everyone up-to-date about yourself, making sure everyone is healthy and well and "making someones' day" by giving them a good laugh is a great way to maintain strong relations even when you cannot physically spend time together.
Virtual coffees and dinner dates with a friend, family member, a loved one, or a "double-date" even with another couple is the thing to do during these corona times. Why not enjoy someones' company while everyone stays in the comfort of their home? Times like these sometimes ask us to adapt to another lifestyle, but why not make the best of it?
Yoga/Stretching/Meditation
As we all know, keeping active is crucial to our well-being. When you're stuck inside for a longer period of time  yoga, stretching and meditating can help you feel better. These are activities you can do on your own floor or balcony. There are many videos online that you can follow while doing these activities, and you can also tune into live-stream yoga classes available online.
You can also read this great article on the website of the Italian Ministry of Health on how to follow correct lifestyles while staying at home curing the coronavirus pandemic.
The entire LuggageHero team wishes you good health and positive vibes!
It's important that we all follow the measures set by the authorities and protect ourselves and others. By social distancing and taking care of our hygiene, we are lessening the change of the virus spreading. We are in this together and every individual matters. If coronavirus spreads this fast, imagine how contagious some love and a smile are?
#SpreadPositivityNotCoronavirus
Once the situation is safe again and we are ready to explore and travel again, check our luggage storage Milan guide and LuggageHero sites in Milan.