Luggage Storage Hlavní Nádraží
Only luggage storage to offer choice of hourly or daily rates in Hlavní Nádraží
Ponad 55 000 podróżników podzieliło się opiniami o LuggageHero
Luggage storage Hlavní Nádraží
Are you looking for a locker to store your luggage near Main Station (Hlavní Nádraží)? LuggageHero has a better solution! You can store your luggage at LuggageHero partner shops and cafes, where they take care of your belongings so that you can enjoy Prague without worrying that your stuff might get stolen.
All LuggageHero storage locations are certified cafes, shops, and hotels. You can come directly to any of our luggage storage Prague locations, or you can make your online booking in advance to ensure space for your bags in your chosen location. Each piece of your luggage is secured with our security seals which can ensure each and every piece of your luggage, and everything inside of it, up to the moment you have dropped off your luggage and started your storage timer on the booking page.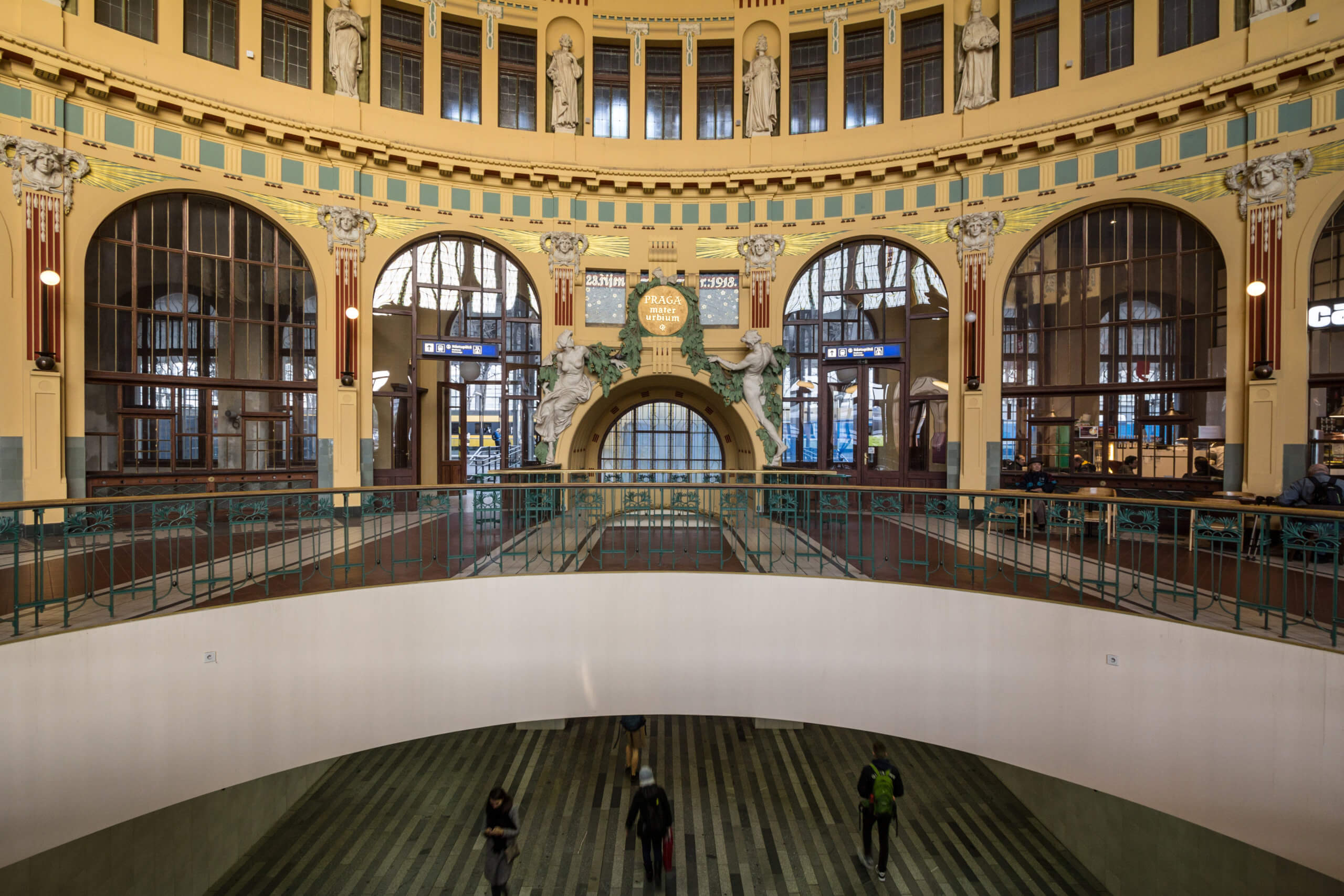 Praha Hlavní Nádraží
Hlavní Nádraží is the main railway station in Prague. It is the largest station in the Czech Republic that opened in 1871. The main building itself was designed in neo-renaissance style by the architects Antonín Viktor Barvitius and Vojtěch Ignác Ullmann. In 1979, a new terminal building extended the station together with an underground subway station. The building expansion took over a large area of the nearby park.
The regional train services connect Prague with other large Czech cities like Brno, Pilsen, Ceske Budejovice, and Olomouc.
The long-distance international train services get you to Germany, Poland, Slovakia, Hungary, Austria, Switzerland, Serbia, the Netherlands, Serbia, Russia, Ukraine, and even Croatia in the summertime. By taking Regio-Express or EuroCity/EuroNight transport from Prague's Main Station (Hlavní Nádraží) you get easily get to cities such as:
Download our free luggage storage app:
For an even better experience, you can download the LuggageHero luggage storage app, where you can find all LugaggeHero locations around Hlavní Nádraží (Main Station) and all the locations in Prague and other cities.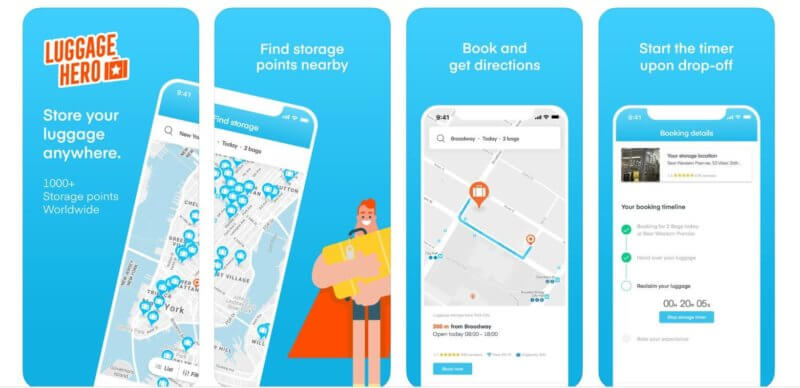 Frequently Asked Questions about Praha Hlavní Nádraží
Here are some most frequently asked questions and answers about Praha Hlavní Nádraží (Main Station).
How do I get to Praha Hlavní Nádraží from the Prague airport?
From Vácval Havel Airport Prague you can get to the main station Praha Hlavní Nádraží by taking a direct bus from Teminal 1. The travel time is 48 minutes and the ticket cost 24 CZK.
Can I buy my ticket at Praha Hlavní Nádraží?
There is a ticket counter at the main station. The opening hours of the international ticket counter are: Monday to Friday 03:20 – 00:30, and Saturday and Sunday 02:00 – 02:30, 3:20 – 00:30. Ticket counter for national connections has the same opening hours.
Can I find a taxi near Praha Hlavní Nádraží?
Taxis parking near station are usually overpriced with the lowest rate from 15 to 20 euros. So if you don't want to spend half of your budget during the first hour of the trip ask for the price estimate in advance or use Uber.
What are the best hotels near Praha Hlavní Nádraží in Prague?
According to the travellers rating, the best hotels near Prague's Hlavní Nádraží are: Grandium Hotel Prague, Carlo IV Hotel, and Hotel King David.
Where is Praha Hlavní Nádraží located?
Wilsonova 300/8, 120 00 Vinohrady, Czech Republic
Can I store my luggage at Praha Hlavní Nádraží?
Yes, check out LuggageHero website and find luggage storage site that's nearest to you and come directly to the site or make your booking online..