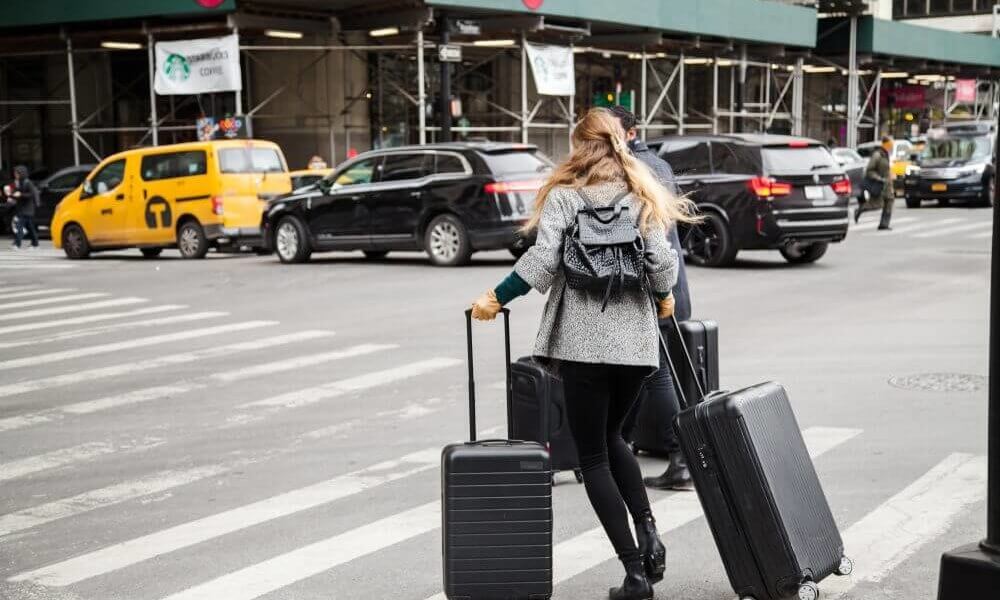 LuggageHero wins trifecta; ready for busy summer
Trailblazing luggage-storage network races to top in NYC, London, Copenhagen
New York City, May. 30, 2018
Since launching in New York City last December, the luggage storage network LuggageHero has grown to offer 150 convenient drop-off sites for luggage, with more on the way.
We're ready to serve summer travelers and we have the experience to prove it – in less than two years we've already stored more than 50,000 pieces of luggage, including our 120 sites in London and 55 in Copenhagen.
No other luggage-storage service matches our winning trifecta:
1) Low hourly rates (most services charge daily)
2) High insurance coverage and security seals
3) No charge to customers who cancel or don't show up
How do we do it?
If you haven't already heard, LuggageHero works like this: You arrive in New York hours before your rental is ready and you want to explore the city without schlepping your bag. Go to Luggagehero.com to locate a convenient storage site inside a verified shop or other business, reserve your spot, show up, and check in your luggage. Your bag will be secured with a custom-made tamper-proof seal, and you're free to go have fun! LuggageHero is especially helpful for Airbnb guests and hosts (NYC has more than 30,000 listings). Our 130-and-growing storage sites are spread across top tourist and transit attractions. A map of all NYC locations is HERE. 
Other LuggageHero highlights
Danish founder and CEO Jannik Lawaetz hatched his luggage-storing service in 2016 from personal experience as a traveler and Airbnb host, where more than half his guests would ask for a place to leave their bags on checkout day.
All storage sites, including retail outlets, hotels, cafes, and more, are vetted by LuggageHero's local employee.
To store luggage, travelers simply visit LuggageHero.com, choose a location, and place a booking.
Luggage is checked in and checked out onsite. For those traveling without internet access, most sites have Wi-Fi (designated on the map).
No fees are charged until luggage is dropped off.
Users are charged by the hour ($2 an hour), with a $12 daily maximum. Luggage can be stored for multiple days.
Each piece of luggage and its contents are insured up to $3,000.
Customer online chat support is available 24/7.
For more details, visit luggagehero.com.
Story ideas beyond the obvious
Local business/community story: New York City owners and managers of LuggageHero's storage sites are enjoying increased visibility in the community and online, and are gaining additional revenue by being a drop-off site
Local or national trend story: Overall, businesses such as hotels, cafes, specialty retail shops (bike rentals, convenience stores and more) and even restaurants are adding to their revenue by using their space for more than it was originally intended. This includes things like co-working space and, you got it, luggage storage!
Local or national story on services inspired by Airbnb: Luggage storage services like LuggageHero are but one category of the many different businesses and tools that have popped up to serve Airbnb customers. Other examples include on-call hosts, specialized property managers, online management tools, and personal tour guides.
More info: //luggagehero.com/press-center/
Contact for information
Jannik Lawaetz, founder and CEO
jannik@luggagehero.com
Skype: jannik.lawaetz
USA: 718-509-9271