2023 Guide: Luggage Storage in New York City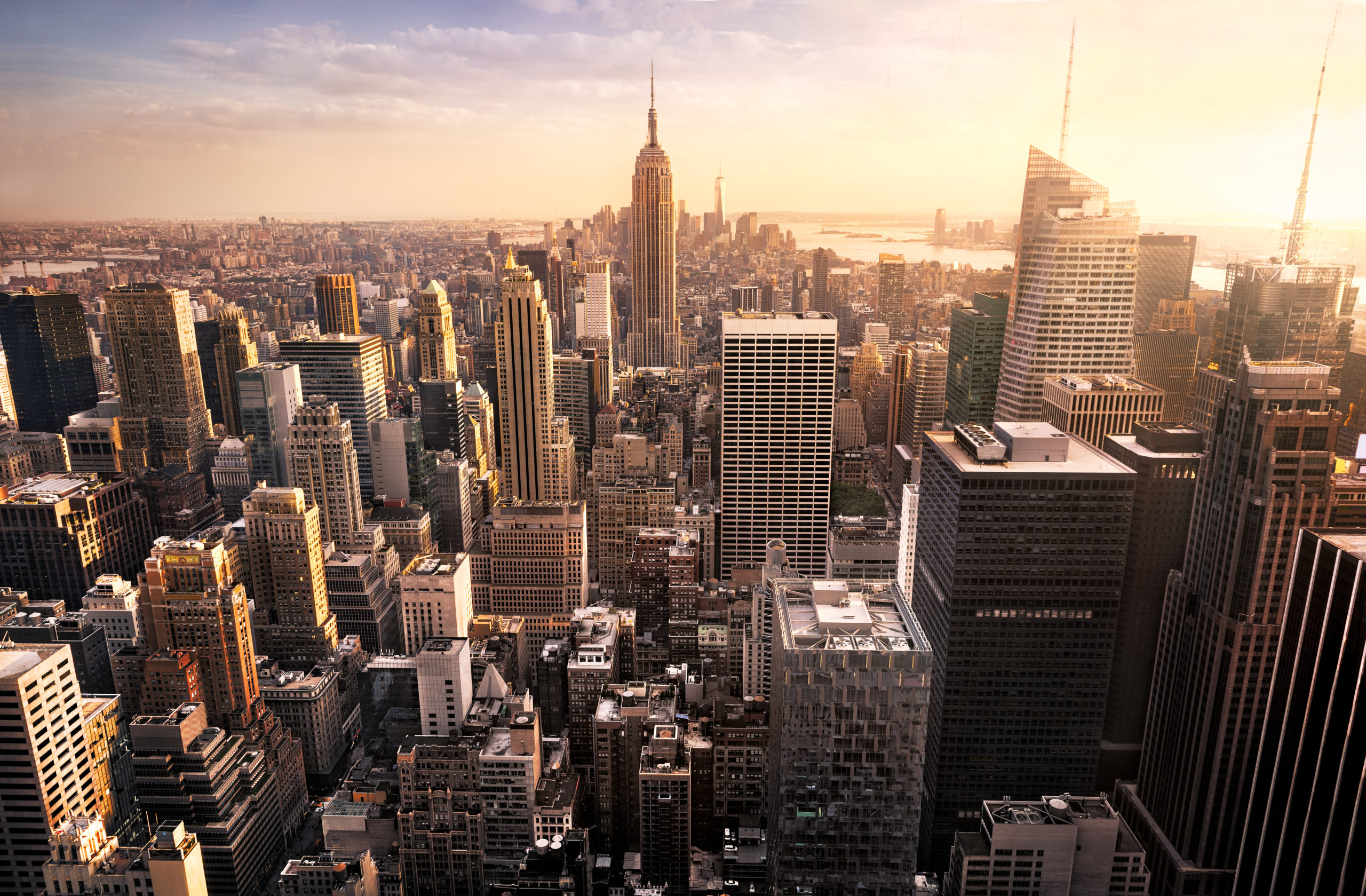 Luggage Storage in New York City
Choose from 130 locations in NYC - Manhattan - Brooklyn and store your luggage for as little as $1/hour
Preço por mala
Pay as you go
/hour
Per bag
The biggest and best rated luggage storage service in NYC:
LuggageHero has many stores and flexible pricing, as you can pay per hour or a daily rate. Therefore, we suggest simply downloading the app below, which can be used in ALL LuggageHero's cities.
Name
Pricing models
Insurance
Flexible arrival
Reviews
Name
Pricing models
Insurance
Flexible arrival
Reviews
LuggageHero
Daily, Hourly, & multi-day
Up to $3000
Yes
+140.000
Name
Pricing models
Insurance
Flexible arrival
Reviews
NannyBag
Daily
Up to $1100
No
27,802
Name
Pricing models
Insurance
Flexible arrival
Reviews
Vertoe
Daily
Up to $5000
No
4,708
Name
Pricing models
Insurance
Flexible arrival
Reviews
Radical Storage
Daily
No
No
900
Use a LuggageHero-certified local shop (coffee shops, souvenir shops, restaurants, and stores) in New York City to store luggage for as low as $0.95. Avoid the classic and expensive luggage locker in NYC, where you cannot guarantee your belongings.
LuggageHero has more than 130 stores in NYC alone, so you can always find a luggage locker near me. Also, LuggageHero is the only service that offers an hourly AND daily price for maximum flexibility.
Use our map to find which stores are near New York City
Pricing
Luggagehero is the ONLY luggage storage service that offers you a choice of hourly or daily rates in New York City.  A flat rate of per day and per hour allows you to pick an option that best suits your needs. If you're only planning on staying for a few hours in a city, why pay for an entire day as you would with other luggage storage services in New York City?
Half the price of station lockers and airport lockers
Luggage lockers, also called city lockers, are generally at least twice as expensive daily as LuggageHero's luggage storage service in New York City. Until recently, travelers could only stow their bags in these luggage lockers, which offer little flexibility regarding pricing and location. where to go and luggage deposit. Today, LuggageHero offers countless stores in various cities to ensure you always have the option of dropping off your luggage in a protected environment. Unlike luggage lockers in stations and airports, LuggageHero also offers both an hourly and daily rate for maximum flexibility. LuggageHero tries to offer safe and cheap luggage storage near you at all times.
We store all kinds of luggage – any size and any shape
LuggageHero's users can store luggage of any size and/or shape in any of our locations. It doesn't matter if it is ski equipment, photo equipment, or backpacks – our luggage stores can accommodate all. LuggageHero's customers can choose to be charged by the hour or our daily rate, regardless of what they store.
LuggageHero can store your luggage for several days
LuggageHero also provides multi-day storage to its customers because we know flexibility is an essential part when you travel. LuggageHero offers a lower daily rate when you store your luggage for longer. From the second day onwards, our customers pay only per bag per day. 
LuggageHero redefines convenience for travelers. Take advantage of our generous baggage allowance and leave your luggage and carry-on bags in our secure, innovative, and environmentally friendly locker storage. You can easily bounce into our store and embark on your adventures unburdened by heavy luggage! 
Download LuggageHero's free luggage storage app:
You can download LuggageHero's bag storage app for even more comfort and ease. There you can see all our locations around you in New York City
Other luggage storage services in NYC
You can find luggage storage in NYC in various luggage storage facilities. LuggageHero has a network of over 130 locations all around New York City. Usually, you can leave your luggage in many different coffee shops, restaurants, bike shops, souvenir shops, hotels, and others. These include Grand Central Terminal, Port Authority Bus Terminal, Penn Station, and Times Square. Due to the high number of locations for luggage storage in New York City, you can always find a place to store your luggage.
Below we've listed airport luggage storage providers that might keep your small back bag but not larger luggage. Please call ahead if you want to be 100% sure.
John F. Kennedy International Airport: It is impossible to store luggage at JFK airport. Read the frequently asked questions about which refers to the local airline for help.
LaGuardia Airport: It is not possible to store luggage at LaGuardia airport. Read the frequently asked questions about which refers to the local airline for help.
Newark Airport: There are reports that it is possible (Tripadvisor) to use a baggage storage facility at Newark Airport. Ask at the information desk, as official finds cannot be tracked online.
Luggage Storage in museums and galleries
Be aware of last-minute changes, as NYC high-alert can make these things change fast.
We've gathered a collection of museums and galleries in New York City. Again, please call ahead if you want to be 100% sure.
These companies also offer luggage storage services:
Short Term Show
You can store your luggage at their 270 W 36th St location, between 7th and 8th Ave. Apart from storage, there is free WIFI, and it is possible to use a printer at $1.
LuggageKeeper
It is located near Time Square, 357 W 36th St, 2nd Floor.
CBH Luggage Storage
It offers various services, including luggage storage, and is located at 43 West 46th Street, between 5th and 6th Avenues.
LuggageHero is waiting for you
Luggage Storage Manhattan

NYC Attractions

Luggage Storage Near Empire State Building

Luggage Storage Near Rockefeller Plaza

Luggage Storage near the Statue of Liberty

Luggage Storage Near The Museum of Natural History

Luggage Storage Midtown

Luggage Storage Times Square

Luggage Storage Central Park

Luggage Storage Union Square

Luggage Storage Upper East Side

Luggage Storage Greenwich Village

Luggage Storage Brooklyn

Luggage Storage Williamsburg

Luggage Storage Long Island City

Airports

Luggage Storage JFK Airport

Luggage Storage Newark Airport

Luggage Storage LaGuardia
Our service is similar to hotel luggage storage
Many travelers who have been customers at hotels have asked the staff at the reception if they could store their luggage until they depart the city later in the day. For the most part, we offer the same service for everyone – whether they stay at a hotel, Airbnb, or anywhere else. We are always ready to help you out.
By simply searching for luggage storage or suitcase storage in your search bar you can easily find the closest storage near you.
Which payment methods are accepted?
You don't need to worry about having the right currency on hand when paying online. All major credit cards are accepted. The shops do not receive cash when using LuggageHero. The insurance on your luggage is valid only if the payment has been made directly to LuggageHero.
Is there a difference between left luggage and luggage storage?
Left luggage is luggage that people have left in a designated luggage storage facility. The term 'left luggage' is mostly used in the UK. And luggage storage is a storage facility where people leave their luggage. Luggage storage is the most common term used internationally when storing luggage.
Many locations work 24/7, so finding space for your baggage anytime should not be a problem. Finding luggage storage in New York City is particularly useful when you are waiting for a flight, need to check into your Airbnb later, or have to check out too early. In any case, you shouldn't be dragged down by your luggage. When you leave your luggage at the luggage storage facility, you can enjoy the city hands-free and explore all attractions, such as The Statue of Liberty, The MoMA, The Brooklyn Bridge, and much more.
You can begin your search on finding a luggage keeper in NYC by reading this article. Your other option is to try a luggage storage guide such as this one. Simply checking out Google or Google Maps by typing luggage storage near me in NYC should also give you many options for finding luggage storage around the city.
Opening hours
We have a variety of stores with different opening hours, so choose what fits you best! Go and pick the store here to see the opening hours.
Cancellation of booking
We know that plans can change. Therefore our customers can cancel their booking up until midnight of the day before without any charges.
For same-day cancellations and no-shows, there will be a fee equal to the daily rate per bag.
Check out why KnockKnock recommends storing your baggage with LuggageHero. Also been featured in The New York Times, Lonely Planet, and CNBC.
Safety is our no. 1 priority
Don't leave your just bags behind, but also your worries. 
Insurance
Unlike storage lockers in New York, where no insurance is guaranteed, with LuggageHero, your bags are insured for up to $3000 per bag (one of the highest insurance options in the industry).
Enjoy New York City with no time limit
If anything, you should be the boss of your schedule while on vacation. This is why we have partnered up with locations that are open around the clock in NYC so that you can make the most of your visit without having to think of closing times.
Traveling with friends and family made easy
Traveling with friends or family? Then don't miss the chance to get a special discount for storing 10 or more pieces of luggage. Write us a quick message, and you're all set to go.
FAQ about luggage storage in New York City
Here are some of the most often asked questions and answers on storing luggage NYC.
Are there storage lockers in NYC?
Yes, there are many storage lockers in New York City. Most train stations and airports provide facilities to store luggage. Also, nowadays there are numerous luggage storage companies that provide storage lockers all over New York. It is therefore easy to find luggage storage nearby if you have access to the internet.
How do I find luggage storage near me? 
It is easy to find storage lockers NYC nearby if you search online for a luggage storage company. You can find sites where you can quickly locate a storage locker NYC. This is easy to do because luggage storage companies have maps that show where their different storage locations are throughout the relevant city. 
What is the price to store luggage in New York?
Most luggage services in and around New York charge their customers for an entire day. However, some newer luggage storage services provide customers with another pricing system, where they instead charge for each hour.
Is there luggage storage in the Port Authority Bus Terminal? 
There are several opportunities to store luggage in and around the Port Authority Bus Terminal. But the Port Authority Bus Terminal does not offer facilities to store luggage. However, luggage storage companies offer many locations near the station where customers can store their luggage and pay on an hourly basis, which you cannot do at the Port Authority Bus Terminal. 
Are there any storage lockers at Penn Station?
There are several opportunities to store luggage near Penn Station. Several luggage storage companies provide many locations near Penn Station where customers can drop off their luggage and pay hourly for safe luggage storage.
Do all luggage storage companies in New York City provide insurance?
Most of the luggage storage companies do provide some sort of insurance but always remember to check before booking.
Insurance and safe luggage storage
In the collaboration with First Marine Insurance Ltd., we are proud to be covering each piece of luggage free of charge every time you use our luggage service. The premium insurance is optional, you can easily add it when making your booking and it will cover your bags for up to $3,000/€2500 while being stored. On the other hand, if you decide not to add insurance, there is always a guarantee of $500. Make sure you do not pay cash in a drop-off/pick-up shop, because insurance will not cover any bookings that are not paid directly through LuggageHero
Is there a size limit for the luggage?
LuggageHero's users can store luggage of any size and/or shape in any of our storage locations.
Can I cancel my booking with LuggageHero?
Of course! We know that plans can change, therefore our customers have the option to cancel their booking up until midnight of the day before without any charges. For same-day cancellations and no-shows, there will be a fee which equals the daily rate of $6.9.
Insurance and safe luggage storage
In the collaboration with First Marine Insurance Ltd., we are proud to be covering each piece of luggage free of charge every time you use our luggage service. The premium insurance is optional, you can easily add it when making your booking and it will cover your bags for up to $3,000/€2500 while being stored. On the other hand, if you decide not to add insurance, there is always a guarantee of $500. Make sure you do not pay cash in a drop-off/pick-up shop, because insurance will not cover any bookings that are not paid directly through LuggageHero
+1M de sacolas armazenadas com segurança