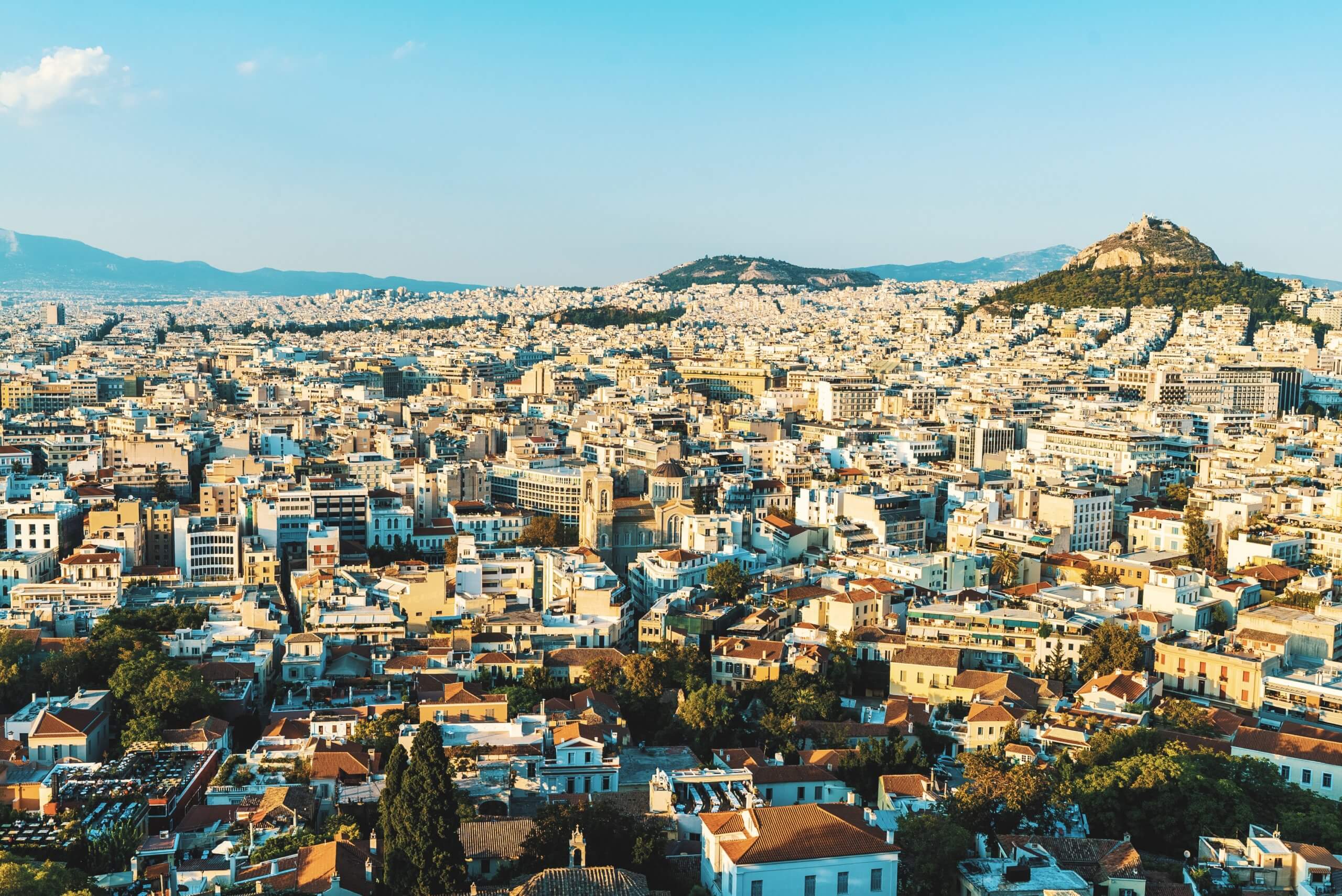 Luggage Storage Athens
Store your bags in a certified hotel or shop from €1/hour
The full guide for finding luggage storage all over Athens in 2021.
You saved all the sights you want to visit on your phone, looked up all the best restaurants and pubs, and checked out all the hotspots. But nothing kills the excitement of a holiday than carrying your luggage through the whole city. Especially, when you want to explore one of the most popular ancient cities – Athens. You want to visit those historical attractions by climbing up to the Acropolis, Parthenon as well as Mount Lycabettus, and then walking down to Monastiraki District. But the heavy luggage becomes your nightmare which you can't get rid of it. Sadly, in the end, you have no choice to drag luggage everywhere.
No worries, LuggageHero is here to help. We've put together a comprehensive up-to-date guide on options for storing your luggage when visiting Athens.
LuggageHero offers the best option and allows you to left your luggage at a nearby location, which can be a handy storage site inside a shop or other business – all verified by us. Even more, you can search for us and book our service in advance!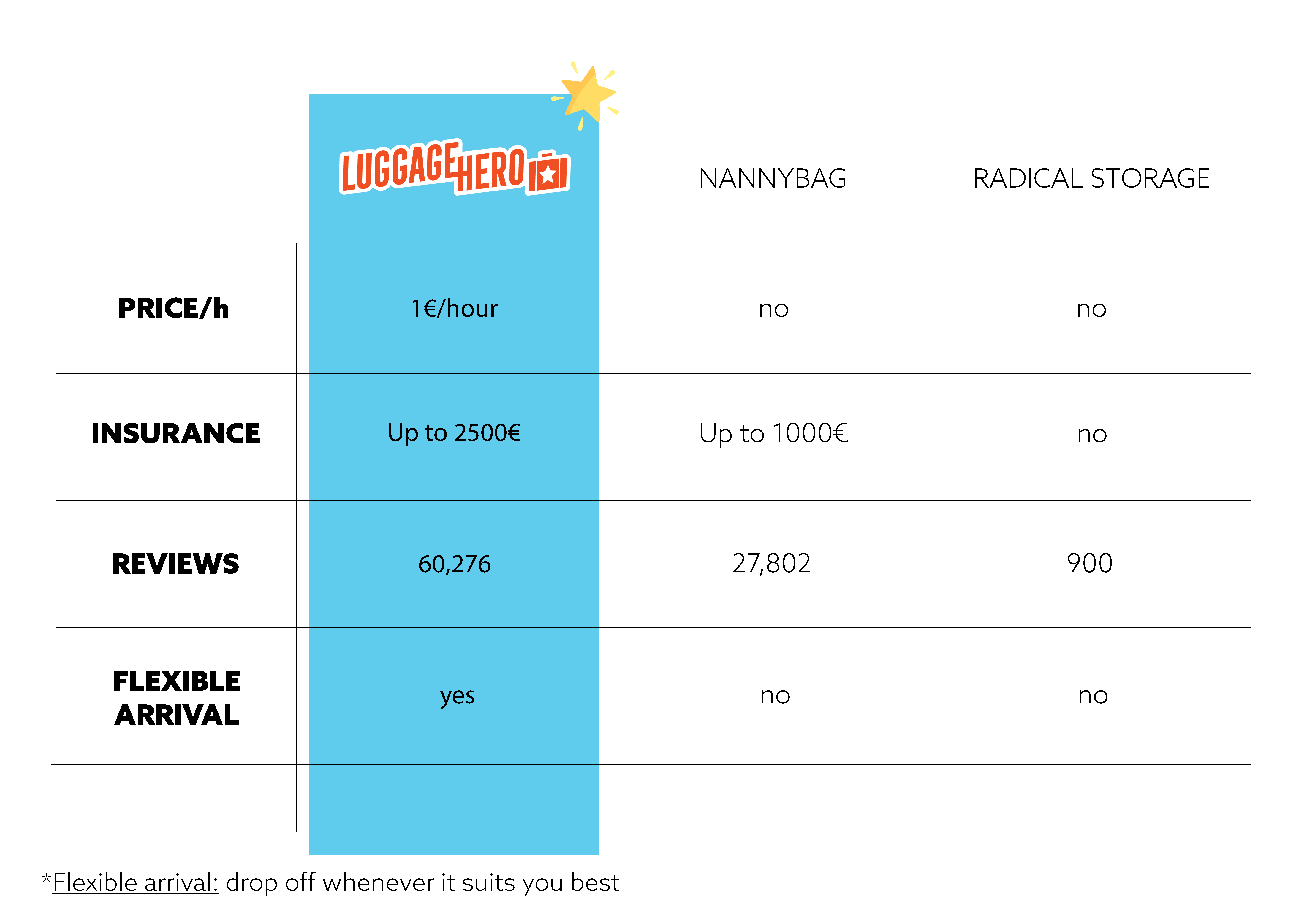 Download LuggageHero's free luggage storage app
For even more comfort and ease, you can download LuggageHero's bag storage app where you can see all our locations in Athens and worldwide.
Use our map to find the nearest certified shops
Click on the icons to get more info on locations, prices, and insurance. The map includes all locations from LuggageHero™.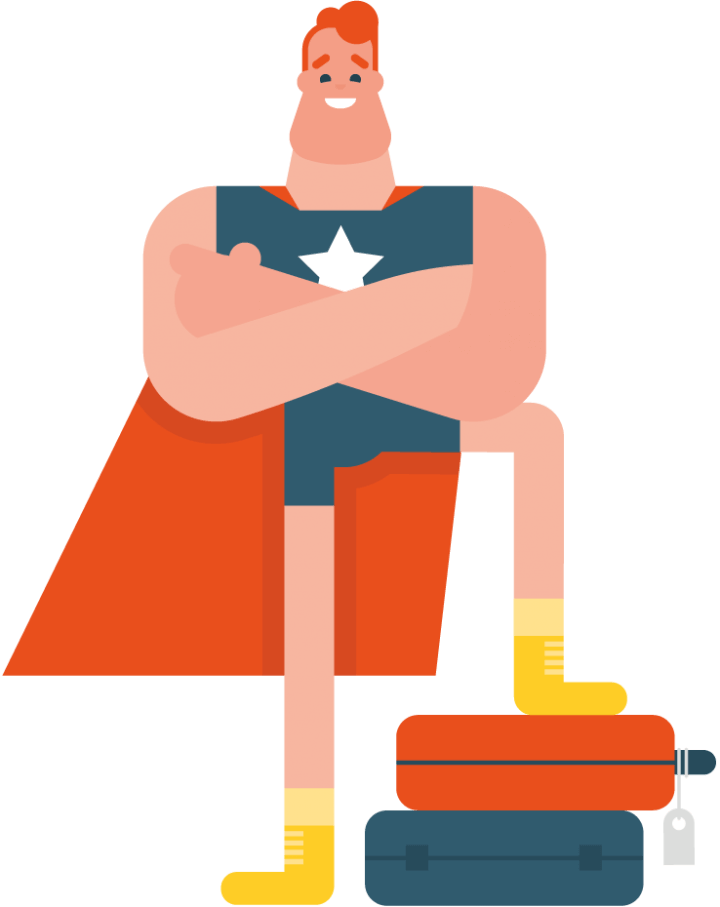 Bag storage options in Athens.
We've listed them below:
Is safety important to you?
LuggageHero offers $3000 insurance per item stored!

Security Seal for your luggage is provided in the shop.

Certified shops approved by LuggageHero.
What more can LuggageHero offer?
Online customer service 24/7.

Great prices and a user-friendly platform.

No correct currency needed. All major credit cards accepted.

You will only pay for the time you actually store your luggage. You don't pay anything if you don't show up for your booking.

Book online and receive your directions. No app download needed.
Four simple steps to leave your luggage with LuggageHero in Athens.
Book online or through our app.
Start the storage timer in your browser when arriving at the shop or use the link sent to you to access your booking page.
Enjoy yourself in Athens!
Pick up your luggage and stop the storage timer on your booking page.
1. Athens Train Station Luggage Storage
Opening hours:  05:00-00:00 (Mon-Sun)
Prices:  It costs €2 for 8 hours or €3 for 24 hours.
* Note Locker for hand luggage only.
2. Athens International Airport Luggage Storage
The airport itself does not offer luggage storage options. However, you can store your luggage at Car4Bags which is highly recommended by travelers.
Location: Arrivals Hall next to Gate 1.
Opening hours: 24 hours (Mon-Sun)
Price:
| | | | |
| --- | --- | --- | --- |
| Up to | SMALL | Medium | Large |
| 6hrs | €5.00 | €7.00 | €9.00 |
| 12hrs | €7.00 | €9.00 | €11.00 |
| 24hrs | €9.00 | €12.00 | €15.00 |
| over 24hrs | from €12.00 | from €16.00 | from €20.00 |
* Note The prices valid until 31/5/2020. Please refer to the updated price list for your arrival date.
Luggage size:
Small size:      up to 50cm x 30cm x 20cm

Medium size: up to 65cm x 50cm x 25cm

Big size:          up to 90cm x 40cm x 40cm
Oversized items will be charged at double the standard rate.
All stored items are controlled by X-Ray and monitored by CCTV during all storage time.
Major Stations and Places in Athens
Stathmos Larisis – Athens Central Train Station.
Acropolis and Parthenon – temporarily closed. Acropolis is the most popular tourist attraction and the famous hill in the Greek capital. The buildings on this hill are considered a great blending of architecture with natural surroundings. The Parthenon is the most famous building to honor the goddess Athena in Athens.

Monastiraki District – Monastiraki means "little monastery" in Greek that there was a large monastery in the pass at the main square of the neighborhood. Here is one of the popular shopping area where you can find many second-hand clothes shops and vintage stores.

Mount Lycabettus – Lycabettus hill is one of the most romantic places where you can get the best view of the city in Athens.

Pláka District – Sams as Monastiraki District that Pláka is one of the vibrant and oldest areas in Athen. It is also close to Acropolis so known as the "Neighborhood of the Gods".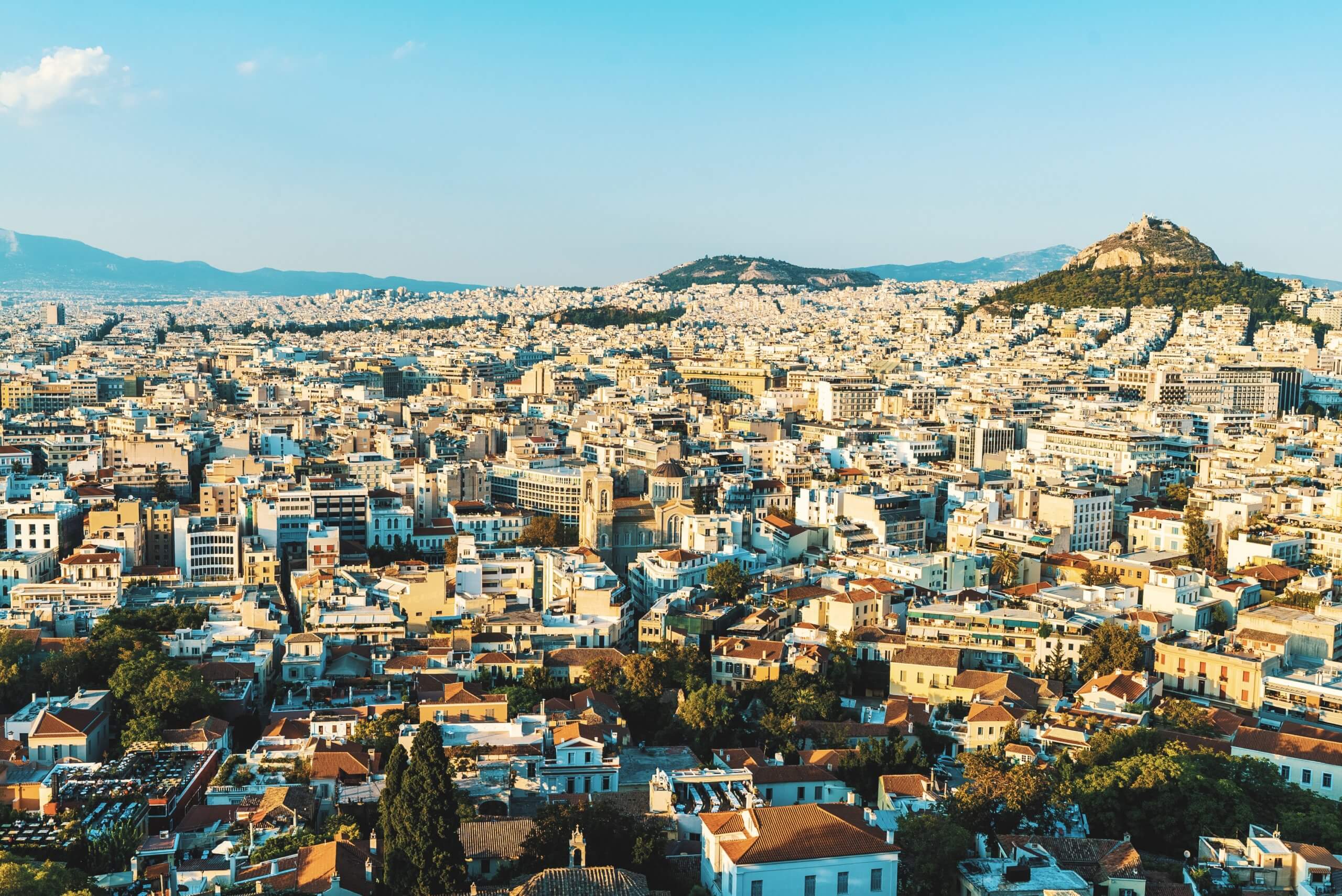 Useful Tips on how to get yourself luggage storage in Athens:
TIP: The demand for luggage storage in Athens can be high and therefore it can be tricky to find places where you can store your belongings, but it is doable!
Travel Hack:

Try walking into a random hotel and acting as you are a guest. Some hotels offer luggage storage for their guests and sometimes even for people who are not staying at the hotel, you can also just ask! And remember to give a great tip in case they agree to store your bags.

Leaving luggage at hotels: Most hotels do offer to keep your bags for a few hours before your check-in or after checking out. Your best bet is to simply ask. If your hotel is a bit out of the way from your sightseeing itinerary or means of transportation, you'd want to consider a luggage storage service that is more conveniently located.
Luggage storage at museums and galleries in Athens:
With a countless sight to see, Athens has so much to offer. However, it might be more difficult to enjoy it, if you suddenly find yourself unable to enter a place you've been dying to visit because of your trolley.
Main tourist attractions in Athens and their locker situation:
Acropolis Museum

 

– Visitors must go through an x-ray baggage control system once you arrive at the Museum. To avoid delays, visitors are asked to avoid carrying large bags and luggage into the Museum. However, the cloakroom is located on the ground floor of the Museum, where all backpacks and packages must be deposited and it's free of charge
Parthenon – There is no locker around, the only option will be storing a small backpack in Acropolis Museum where you would need to pay for entrance tickets
Monastiraki – There are many restaurants and cafes where you can keep your luggage for a fee, or left your luggage at the Monastiraki metro station
Download our free luggage storage app:
For even more comfort and ease, you can download LuggageHero's bag storage app where you can see all our locations around Athens.
Book Risk-Free:
We believe in making your travels as smooth and easy as possible, which is why it is important to us that NO FEES are charged to you until your luggage is dropped off.
Use our online booking service to choose a luggage storage site in Athens that is most convenient to your location and schedule. You can either book on arrival at the shop or book online in advance to secure your spot. Make an advance booking and you're guaranteed a space for your luggage in one of LuggageHero's many lockers.
But we know that sometimes plans change, especially when you're on the road. So if you don't show up, there's no charge. Nada. Zero. Zip. Zilch. Nothing! And no, you don't even have to cancel!
Det siger vores kunder om os
Frequently asked questions and answers about luggage storage in Athens
Here are some of the most frequently asked questions and answers about luggage storage in Athens
Is storing luggage at shops safe?
LuggageHero luggage storage services uses safety seals for your luggage with a unique number, insurance for each bag, plus there is staff of the shop or hotel who is always around to keep an eye on your belongings.
How do I find luggage storage near me in Athens?
It is easy to find storage lockers nearby if you search online for a luggage storage company. You can find sites where you can quickly locate a storage locker nearby. This is easy to do because luggage storage companies have maps that show where their different storage locations are throughout the relevant city. Where to store luggage or bags in London?
Can I use an app for storing luggage?
Yes, LuggageHero has made an app which you can use to find luggage storage in Athens and in other cities as well.