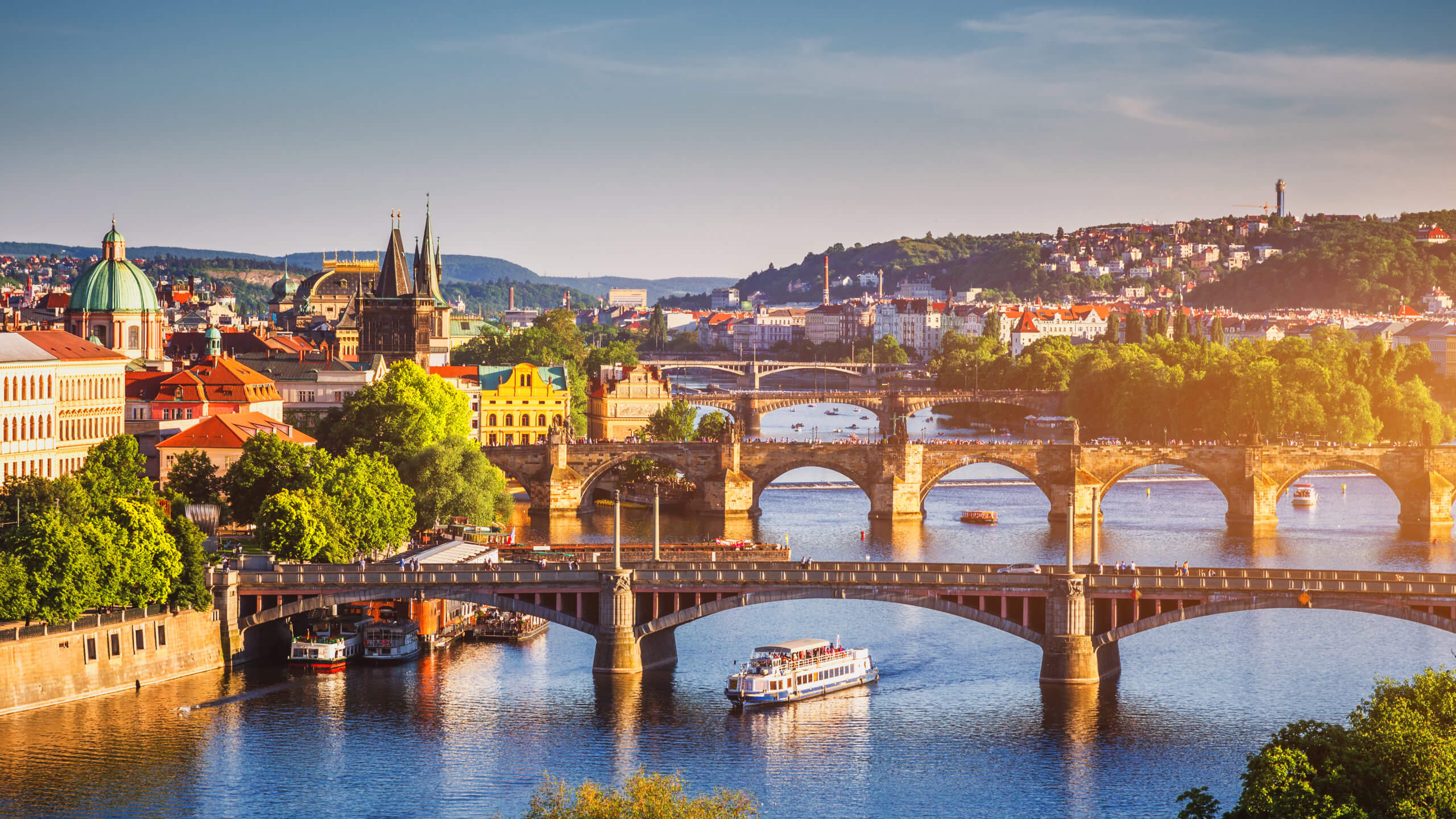 Luggage Storage Prague
Only luggage storage to offer choice of hourly or daily rates in Prague
Det siger vores kunder om os
Bagageopbevaring Prague
You probably just arrived at Václav Havel Airport in Prague and what to do next? If you have booked your Airbnb but you can't check in yet and wonder what you should do with your luggage by then, we got you covered! LuggageHero is here to help you store your luggage so that you can enjoy Prague at its best!
Use luggage storage service at LuggageHero local shops and cafés around Prague. You can find LuggageHero storage shops near to main station Praha Hlavní Nádraží. Metro is a popular way of transportation in Prague, in a couple of minutes you will get anywhere you want. The Prague metro system has a very good connection to all the popular touristy areas, so you can get off and store your bags around any of these stations: Praha Masarykovo Nádraží, Náměstí Republiky, Můstek, Florenc, and Staroměstská.
Luggage Storage in Prague
There are so many cool things to check out before your Airbnb lets you check in so don't hesitate and use leave your suitcase at the nearest LuggageHero location. If you arrive early, you can avoid the crowds and visit Prague's famous Charles Bridge and get your portrait drawn or buy a souvenir from local artists, have a delicious breakfast or coffee under the Prague Castle. At Old Town Square, you can find the Astronomical Clock, which provides the theatre every hour from 9 am to 11 pm. Just a 5-minute walk from the clock is The Clementinum and the beautiful National Library, where you can get a guided tour, find out more about astronomy a get a great 360 view of Prague from the tower. If you like art, you should definitely not miss out on the National Gallery, which exhibits national masterpieces as well as international fine art. Prague's architecture is very rich and you can feast eyes on the St. Victus Cathedral as well as a colorful Jewish Quarter, topping it up with a walk on the Wenceslas Square.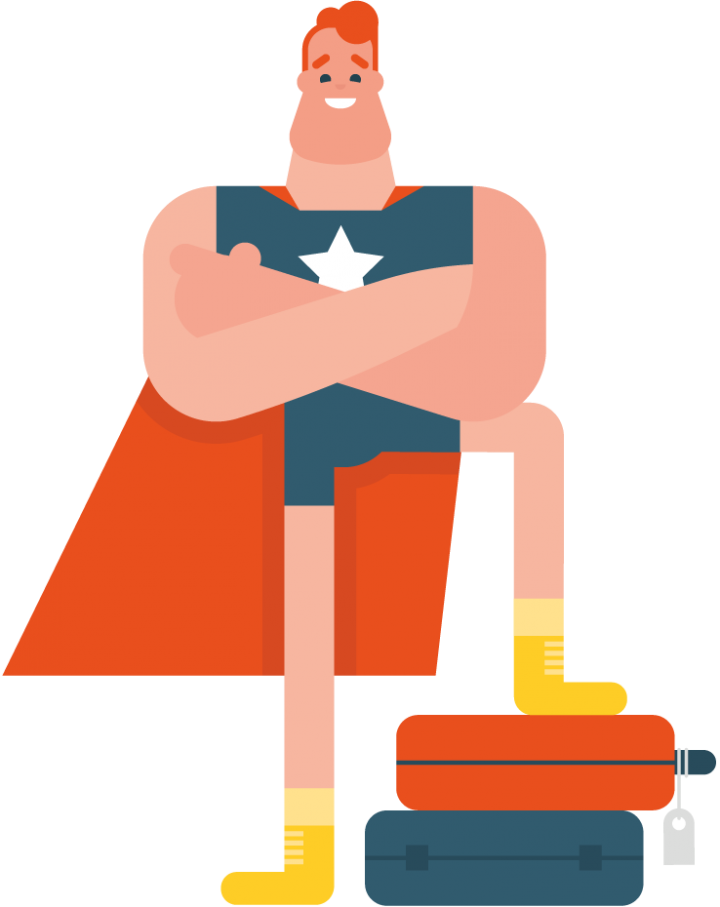 Major stations in Prague
Prague has several major metro stations. The stations are located around the Prague center or on the edge of central Prague. The connections are very good and the metro operates in an interval of a couple of minutes.
We have the solution to your luggage storage problem 
LuggageHero is here to help you with your luggage so you can enjoy Prague with free hands. The only thing you need to do is to visit the LuggageHero booking platform and find the nearest storage location inside a café or a shop. All our locations in Prague as well as in other cities are verified by us. If you use the LuggageHero map, you can easily find a location, which is nearest to the metro station and main attractions, so that you don't need to drag your suitcase further than a couple of meters.
You pay by the hour – unlike other services!
LuggageHero offers quick, convenient, and on-budget service.
With LuggageHero you only pay for each hour used , unlike most other luggage services, where they make you pay for a full day when you just need a few hours. In case you prefer to store your luggage all day or longer, LuggageHero offers you a low daily price of .
LuggageHero's looking out for you
The safety of your belongings is our priority. Therefore our LuggageHero employees personally review and certify all our storage partner shops in Prague. We also put a seal tag with a unique number on every bag or suitcase in order to keep them tamper-free. Also, we can ensure every piece of your luggage and everything that is inside for up to . If you have any questions or need help with your booking, we are here for you 24/7 through our online chat system.
We store all kinds of luggage – any size and any shape
LuggageHero's users can store luggage of any size and/or shape in any of our store locations. It doesn't matter if it is ski equipment, photo equipment, or backpacks – our luggage stores can accommodate all. LuggageHero's customers can choose to be charged by the hour or choose our daily rate, no matter their left luggage.
We can store your luggage for several days
LuggageHero also provides multi-day storage to its customers because we know flexibility is essential when you travel. LuggageHero offers a lower daily rate when you store your luggage for a longer period. From the second day onwards, our customers pay only $5 per bag per day!
Are you eager to store your bags in Prague yet?
Safety
We carefully certify the shops and educate the personnel at all our Prague LuggageHero locations about how to take care of your belongings.
All our luggage storage points in Prague have been carefully selected by a LuggageHero employee, who also regularly visits for quality checks to make sure you get the best possible experience and that your luggage is safely stored and secured.
When you come to the shop, your luggage gets security seals for each piece of your belongings. These seals ensure that no one can access your stored bags while you are gone.
In addition, each bag, as well as its contents, are insured up to .
If you need someone to talk to, remember there is customer online chat support available to assist you with your questions about luggage storage 24/7.
Book risk-free, no charges in advance
We want to make your travels as smooth as possible, and that is why it is important to us that there are NO FEES charged to you until you drop off and store your luggage. No cancellation fee, no no-show up fee either!  Zero. Zip. Zilch. Nada. Nothing! And no, you don't even have to cancel!
Use our online booking service to find a luggage storage location in Prague that has the most convenient location and opening hours. You can book online through the LuggageHero platform or on your arrival at the location. However, if you make your booking in advance and you're guaranteed a space for your suitcase in one of many Luggagehero's shops and lockers.
Download our free app
For even more comfort you can download our LuggageHero bag storage app where you can easily see all our locations in Prague and other cities. With our luggage storage app, you are able to store your bags anywhere in our 1000+ locations around the world.
Frequently asked questions about Prague
Here are some of the most frequently asked questions about Prague and luggage storage.
Can I store my luggage in Prague?
Yes, you can store your luggage in several places in Prague. The biggest stations such as Hlavní Nádraží main station and Florenc provide luggage storage services where you pay a fixed price per day. You can also use on-demand luggage storage service by LuggageHero and store your luggage in certified shops and cafés located in popular spots in Prague and with an insurance included in the price.
Is it possible to store my luggage at the Prague Airport?
Yes, you can use luggage storage located in departure hall Terminal 2 open 24/7. It is possible to pay for the storage with a card or in cash.
Can I drink water from tap in Prague?
Yes, it is safe to drink tap water in Prague as well as in the entire Czech Republic. The quality of Czech tap water is very good and you don't need to buy water at all and just refill your bottle, it's also much better for the environment.
When is the best time to visit Prague?
If you want to avoid the touristy season, the best time for visiting Prague is in May or September when the temperatures are very pleasant around 18 and 20°C.
How much should I tip in Prague?
Tipping from foreigners in expected in Czech Republic, mainly in Prague. At least 10% of tip is expected or when your bill is e.g. 291 CZK you leave 300 CZK rounding it up.
What is the typical Czech meal I should try while in Prague?
Trying local cousin is part of the travel experience. When if Prague, we recommend to try their apple strudel, potato soup, hermelín cheese and Pilsner Urquell beer.
Prague city is a relatively safe city aside from property crime. It is safe to walk around after dark but be careful on Wenceslas Square when there it's packed with tourists, there tend to be pickpockets around this area.