Luggage Storage Gatwick Airport
Only luggage storage to offer choice of hourly or daily rates in Gatwick Airport
Qué dicen nuestros clientes
Consigna de equipaje Gatwick Airport
Are you traveling through Gatwick Airport and are you looking for luggage storage? LuggageHero is luggage storage in local shops and with more than 120 locations around London, you should have enough reasons to stay and explore London City instead of wasting your time in the airport.
If you're heading to London from Gatwick airport or the other way around, you'll find several locations just around Victoria Station.
Gatwick Airport is located 29,5 miles south of London with easy access to greater London with the Gatwick Express. With 4 trips an hour and taking as little as 30 minutes, it gives you plenty of opportunities to make the most out of your trip to London.
We see no reason to head to Gatwick Airport before time just to store your luggage or hang around. Use one of our LuggageHeroes and transform your travel day into a holiday.
All bags are insured for up to  and sealed off with our security seals.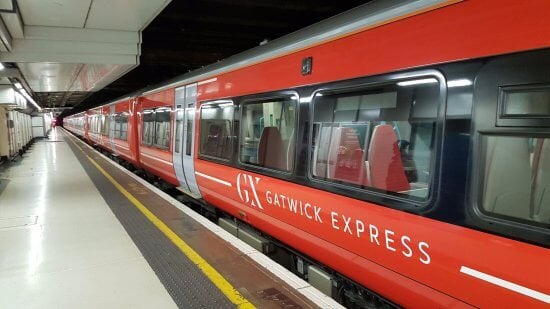 Gatwick Airport is located south of London. The Gatwick Express runs between Victoria Station and Gatwick Airport 4 times an hour and takes only 30 minutes. This gives you easy access to greater London upon your arrival.
LuggageHero has partnered up with local shops, hostels, and hotels in London, giving you the most convenient luggage storage solution today. With a low hourly rate, there's no reason to plan your holidays on the terms of your luggage.
The difference between left luggage and luggage storage is the geographic location
Left luggage is luggage that people have left in a designated luggage storage facility. The term 'left luggage' is mostly being used in the UK. And luggage storage is a storage facility where people leave their luggage. Luggage storage is the most common name used internationally when referring to storing luggage.
In other words, there is absolutely no difference between the two concepts. They are both defined by people's need of storing luggage which can be collected at a later time. So whether you are looking for left luggage or luggage storage, LugaggeHero is here to take care of your belongings.
Download LuggageHero's app to find out more about luggage storage
Store your luggage just outside Victoria Station or any other station in London and feel free to explore London hassle-free on any of your travel days. The days of sitting at Gatwick Airport for hours are over as you were held back from adventures because of your luggage
Easily make an online booking for luggage storage in any area you wish to explore. By booking through LuggageHero.com your luggage is insured for up to and sealed with our tamper-proof security seals.
As said, Gatwick Airport is only 30 minutes away. Make the most of your trip to London and store your luggage with LuggageHero. Alternatively, check out this guide to luggage storage at Gatwick Airport