Luggage Storage Herald Sq
Only luggage storage to offer choice of hourly or daily rates in Herald Sq
Qué dicen nuestros clientes
Consigna de equipaje Herald Sq
Need to store your luggage near 33rd Street? Drop off your items of at one our luggage storage locations just around the corner. Our LuggageHeroes will take care of your luggage while you could explore, for example, 33rd Street. Overnight storage can easily be handled.
Storing your luggage with LuggageHero will save you time commuting back and forth to the traditional storage facilities. You book online, start the storage timer when arriving in our LuggageHero and off you go.
Luggage storage has never been as easy as now. Our security seals provided in the shop activate a $3000 insurance on all of your bags and our storage timer will make sure you only pay for the hours spent.
Explore 33rd Street hassle free and turn your travel day into a holiday.
33rd Street Station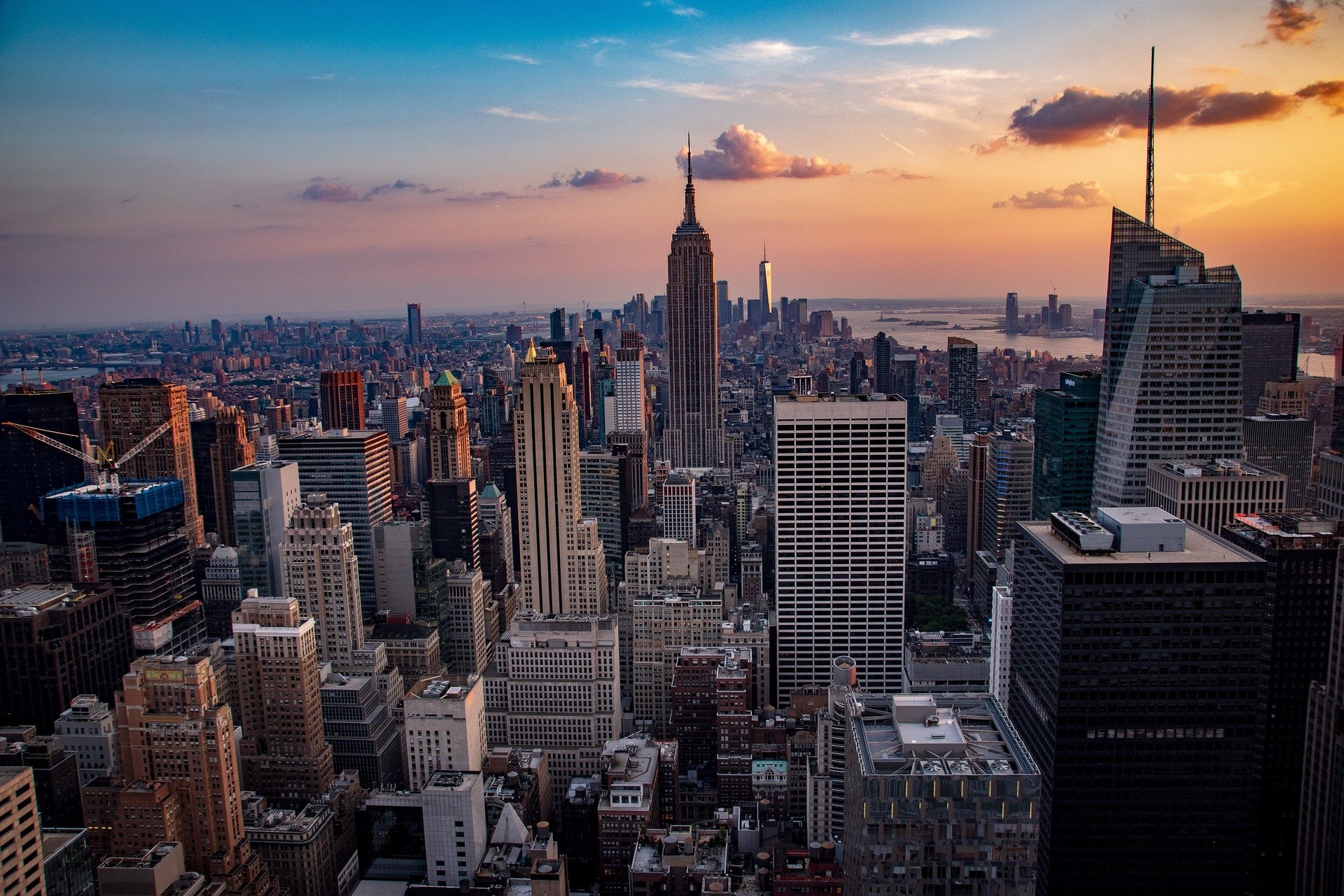 The 33rd Street Station is part of the PATH system and is a terminal station. The station is located at the corner of 32nd and 6th Avenue in Midtown Manhattan's Herald Square, and is served by the Hoboken–33rd Street, Journal Square–33rd Street (weekly) and Journal Square–33rd Street (nights, weekends and holidays).
Connections to :
-M7, M34 and M55 New York City Bus
-New York City Subway
-At Penn Station -> AMTRAK, NJT Rail and LIRR railroad
Things to do near The 33rd Street Station
Empire State Building
The Empire State Building is an Art Deco-style skyscraper located in the borough of Manhattan.It is located in the Midtown District at 350 5th Avenue, between 33rd and 34th Streets.
It is the third building in New York City by its antenna height (443.2 meters). The Empire State Building is one of New York's most famous symbols. On the 86th floor, an observatory open to the public offers an impressive panoramic view of New York City.
In addition, the Empire State Building is present in numerous films and television series set in New York. The most famous production of the building takes place during the film King Kong when the gorilla climbs to escape its pursuers.
Madison Square Garden
Madison Square Garden is a sports hall located in the borough of Manhattan.Historically, there have been four buildings that make up Madison Square Garden. The first two were located at the northeast corner of Madison Square. A new 15,000-seat Garden was built in 1925 on 50th Street and 8th Avenue, and the current Garden was built in 1968 on 7th Avenue between 31st and 33rd Streets.
Currently, the Garden hosts the games of some professional and university teams, for example basketball, the New York Knicks (NBA) or ice hockey, the New York Rangers (NHL).
Manhattan Mall
Manhattan Mall, one of the few traditional indoor shopping malls in New York City, is located on 33rd Street and Sixth Avenue in the borough of Manhattan. Today, the shopping center is still a shopping hotspot in New York
Koreatown
Koreatown is a neighborhood in the borough of Manhattan. The district is located in the Midtown district and refers to the Korean people who live in New York, but mostly refers to the shops and restaurants that are mostly run by Koreans.
Store your bags with LuggageHero
Unlike similar options, all our shops in Manhattan have been reviewed by a LuggageHero employee. We further provide security seals for each piece of luggage, and each piece of luggage and its contents are insured for up to $3000. You will not find any other luggage storage providers in Manhattan that offer the same perks. If you are having issues or problems in Manhattan, our online customer chat support is available for you 24/7.
How do I get to Manhattan from La Guardia Airport?
Metro: You can take the Q70 bus to get off at the Victor Moore stop. You can then move to Manhattan on the E and F lines.
Bus: The M60 bus line passes through each airport terminal before leaving for Manhattan.

Car: You can pick up your rented car at the counter of the corresponding agency which is located within the airport. It takes 30 minutes to reach the centre of Manhattan.
Shuttle: They are located in their parking area within the airport and drop off their travellers at the door of their hotel.
Taxi: The ride from La Guardia Airport to central Manhattan will take you about 40 minutes.
Here is how you book luggage storage at LuggageHero
Ready to book your luggage storage in Manhattan? Wherever you are in the city, choose from our locations and find a bag storage location on our luggage storage booking engine.
Download the LuggageHero app for quick luggage storage options near Manhattan
You can download our free bag storage app and that way you make sure that wherever you are, you can always book storage with just a few clicks. The app allows you to check out nearby locations, book your storage and monitor how long your bags have been stored.
Frequently Asked Questions about the 33rd Street
How can I find the nearest LuggageHero storage location near the 33rd Street ?
To find the location closest to you, you can go to the LuggageHero website and click on book now by entering all your information. Or you can download the LuggageHero app to make your booking easier.
What's the price for storing luggages with LuggageHero ?
Dropping off your baggage with LuggageHero will cost you $1 per hour and never more than $6 per day.
Are my bags safe in Manhattan?
Yes, your bags can be completely safe if you use the LuggageHero storage service. All locations are personally checked by employees and there is high insurance offered on each bag.