Luggage Storage Midtown
Only luggage storage to offer choice of hourly or daily rates in Midtown
Qué dicen nuestros clientes
Consigna de equipaje Midtown
Need to store your luggage in Midtown NYC? Drop off your bags at one of our luggage storage locations just around the corner. When storing with LuggageHero local shops around Midtown will take good care of our luggage.
Find a LuggageHero that suits your plans, book storage, go to the shop and start the storage timer. Once you are ready to collect your bags simply stop the storage time. It has never been more convenient to store luggage and our counter clock make sure that you only pay for the hours actually used for luggage storage.
Using local shops will give you the convenience to explore New York City without dragging around your luggage. Use the near me function to find one in your neighborhood.
Don't plan your travel days on the terms of your luggage but turn your travel days into extra holidays.
All our shops are certified by LuggageHero and all bags are sealed off with our security seals ensuring each piece of luggage up to .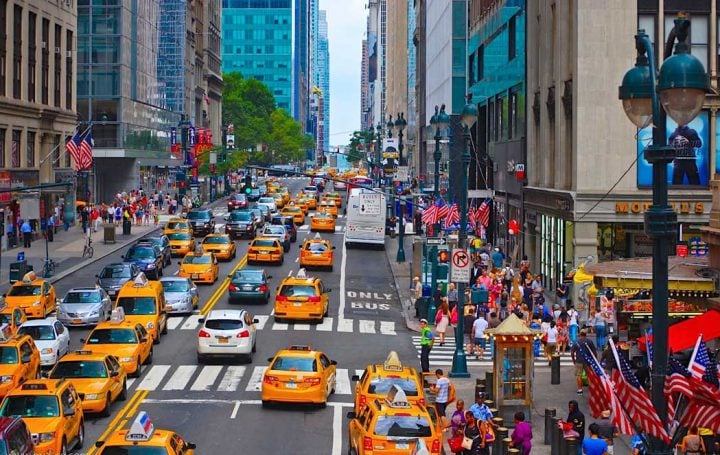 Midtown
Noise, color, flash, and bustle from Times Square, Broadway and Rockefeller Center are making Midtown the neighborhood many pictures first when they think of New York. Some of the world most recognizable destinations are within walking distance when visiting Midtown, to mention; Rockefeller Center, Sixth Avenue, Grand Central Terminal, and St. Patrick's Cathedral.
This neighborhood isn't just sightseeing. It also boasts top-flight restaurant and bars including the Theatre District's Restaurants Row and Hell's Kitchens Bars and clubs.
Enjoy your day.