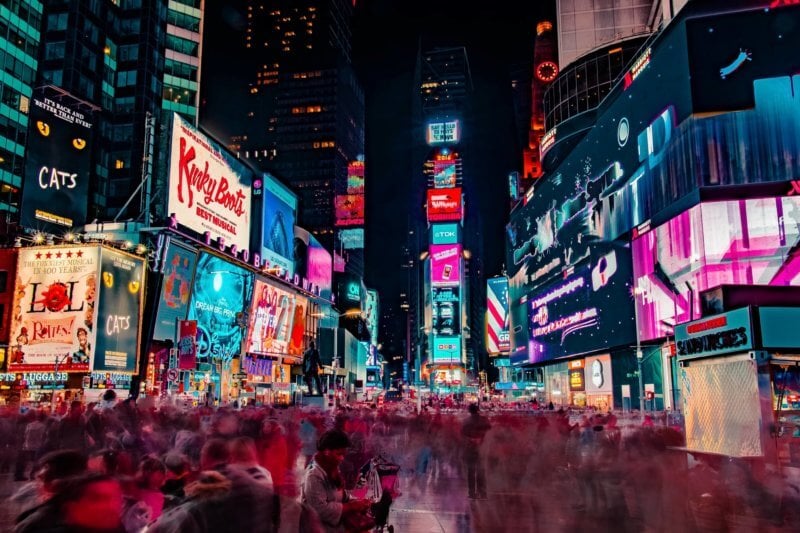 Luggage Storage Times Square
Only luggage storage to offer choice of hourly or daily rates in Times Square
Qué dicen nuestros clientes
Consigna de equipaje Times Square
Need to store your luggage near Times Square? Drop off your items at one of LuggageHero's luggage storage locations just around the corner.
Flashing neon lights and giant digital billboards. Brilliant Broadway marquees. Costumed Characters and musicians. Times Square is big, bright, and unforgettable. It is almost a must-see when visiting New York City and a nightmare to visit with your luggage.
Store your luggage with one of our LuggageHeroes close to Times Square and enjoy this major commercial intersection, tourist destination, and entertainment center hassle-free.
Storing your bags in local shops will give you the convenience to explore New York City without dragging around your luggage. Don't plan your travel days on the terms of your luggage but turn your travel days into extra holidays. Easily save Times Square on your must-see list for your last day or begin your journey through New York City here with LuggageHero.
All our shops are certified by LuggageHero and all bags are sealed off with our security seals. LuggageHero can provide insurance for each piece of luggage for $3000.
Download LuggageHero's free luggage storage app:
For even more comfort and ease, you can download LuggageHero's bag storage app where you can see all our locations around you.
We store all kinds of luggage – any size and any shape
LuggageHero's users can store luggage of any size and/or shape in any of our storage locations. It doesn't matter if it is ski equipment, photo equipment, or backpacks – our luggage stores can accommodate all. LuggageHero's customers can choose to be charged by the hour, or choose our daily rate – no matter their left luggage type.
Pricing
Luggagehero is the ONLY luggage storage service that offers you a choice of hourly or daily rates in New York City. Flat rate of $8.3 per day and $0.95 per hour which allows you to pick an option that will suit your needs best. No hidden fees and no need to pay in advance, pay only if you show up to the luggage drop off location.
130 luggage storage locations that are open daily 24/7. All luggage is insured against damage, loss, and theft & security seal is provided.
We can store your luggage for several days
LuggageHero also provides multi-day storage to its customers because we know flexibility is an essential part when you travel.
LuggageHero offers a lower daily rate when you store your luggage for a longer period. From the second day onwards, our customers pay only $5 per bag per day.
Is there a difference between left luggage and luggage storage?
Left luggage is luggage that people have left in a designated luggage storage facility. The term 'left luggage' is mostly being used in the UK. And luggage storage is a storage facility where people leave their luggage. Luggage storage is the most common term used internationally when referring to storing luggage.
In other words, left luggage and luggage storage are synonyms, hence there is no difference between the two phrases. They are both defined by people's need of storing luggage, which can be collected at a later time. So whether you are looking for left luggage or luggage storage, LugaggeHero is here to take care of your belongings.
Use our map to find the nearest certified shops near Time Square
Times Square
Times Square is located in the Midtown Manhattan section of New York City and the junction of Broadway and Seventh Avenue. It is a highly prioritized destination for millions of travelers visiting New York every year and the atmosphere there is unique. The demand for luggage storage in Times Square can get quite high which is why it is important whenever you can to reserve a spot for your left luggage – and you can easily do that with LuggageHero's storage options.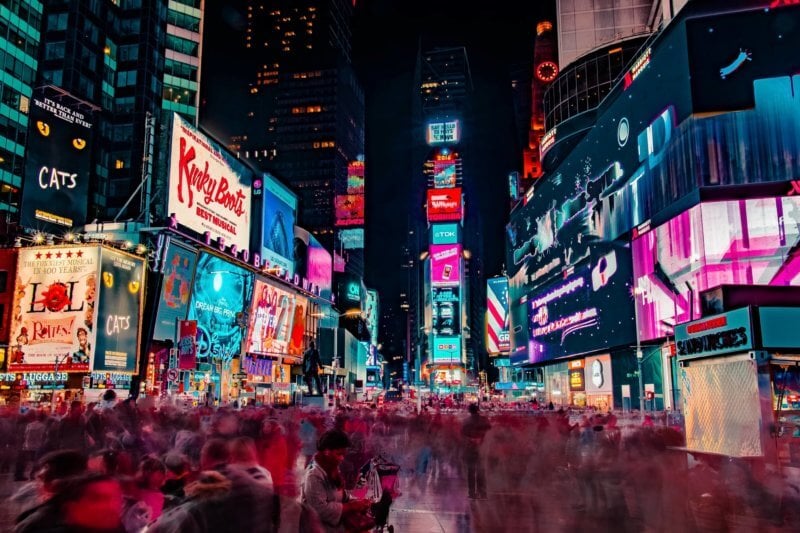 Luggage storage options near Times Square
While visiting Times Square bringing your luggage can truly be a struggle. With several LuggageHeroes nearby you can easily store your luggage while exploring the surrounding of Times Square and Times Square itself. Leave your luggage behind and explore the beauty of Times Square.
We have partnered up with local shops just around Times Square to offer travelers convenient and cheap luggage storage. They are called LuggageHeroes and your luggage is sealed and insured for up to when stored with one of them.
Let us help you make the most of your days in New York and take care of your luggage near Times Square as you are on adventures. LuggageHero luggage storage locations are also found around Grand Central Terminal, Port Authority, and Penn Station.
Check out why LuggageStorage and KnockKnock recommend storing your baggage with LuggageHero here!
Here is how you book luggage storage near Times Square with LuggageHero
Choose from our more than 130 locations throughout The Big Apple! Find a location on our luggage storage booking engine and store your bags near Times Square and many other hotspots in NYC.

Tips on storing luggage near Times Square during COVID19:
Despite the current restrictions, you can still store luggage near Times Square in numerous shops and locations
If you use a storage locker near Times Square, don't forget to sanitize well before using it and clean the locker after yourself as well
How to safely store luggage during COVID-19
Storing luggage can be safe if you make sure to follow these guidelines every time you drop off or pick up your bags in any of our locations, including Times Square.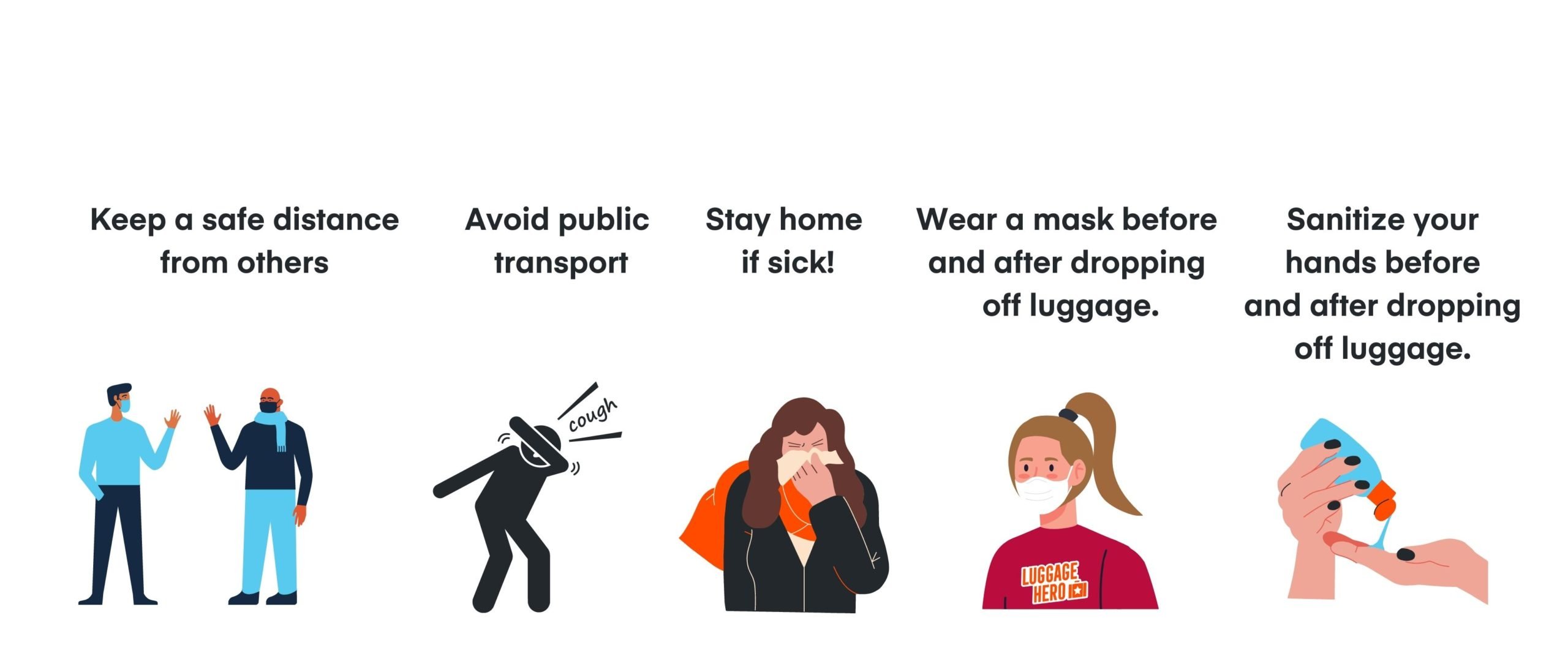 Luggage storage chart
Based on the chart below, LuggageHero is the best luggage storage option in New York. LuggageHero the only one that offers both hourly and daily prices with the possibility of insurance. Luggage storage in New York has never been so easy!
The chart is created based on the most popular luggage storage options.
Other popular destinations in New York
New York has many popular destinations to which you do not want to spend your energy carrying your luggage in and around: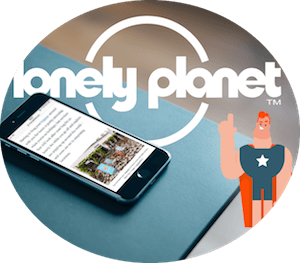 You can now drop your luggage off for safe-keeping in shops, pubs, and cafés across New York – 140 locations
"LuggageHero lets you store your luggage in a local shop, café, or hotel, which is often more convenient than having to go to a storage facility at a train station."
Download the LuggageHero app for quick  Times Square luggage storage options
You can download our free bag storage app and that way you make sure that wherever you are, you can always book storage with just a few clicks. The app allows you to check out nearby locations, book your storage and monitor how long your bags have been stored.
Frequently Asked Questions about Times Square
How can I find the nearest location to TImes Square?
To find the nearest location to you, you can visit the LuggageHero website and click book now. Apart from that, you can download the LuggageHero app for even more convenience when booking your luggage storage on the go.
How do I know my bags are safe near Times Square with LuggageHero?
LuggageHero locations are all vetted and regular checks are performed on all of them to insure the safety and quality of the local shops. On top of that, you receive insurance for your bags for up to . Your luggage is completely safe with LuggageHero.
Is there a limit to the size of luggage that may be stored with LuggageHero?
LuggageHero's users can store luggage of any size and/or shape in any of our storage locations. It doesn't matter if it is ski equipment, photo equipment, or backpacks - our luggage stores can accommodate all.
If anything happens to my luggage, what can LuggageHero do?
When you choose us, you select a risk-free option. If something unexpected occurs, our insurance covers your luggage up to $3000.
How do I calculate the price?
LuggageHero is the only luggage storage service in the world to only charge you for the hours you spend storing your luggage - and at a low hourly rate - $1. No more pre-paying for hours not spent. The price is listed on each shop profile before booking and includes insurance. To ensure that you don't pay too much we have a daily cap - $8.