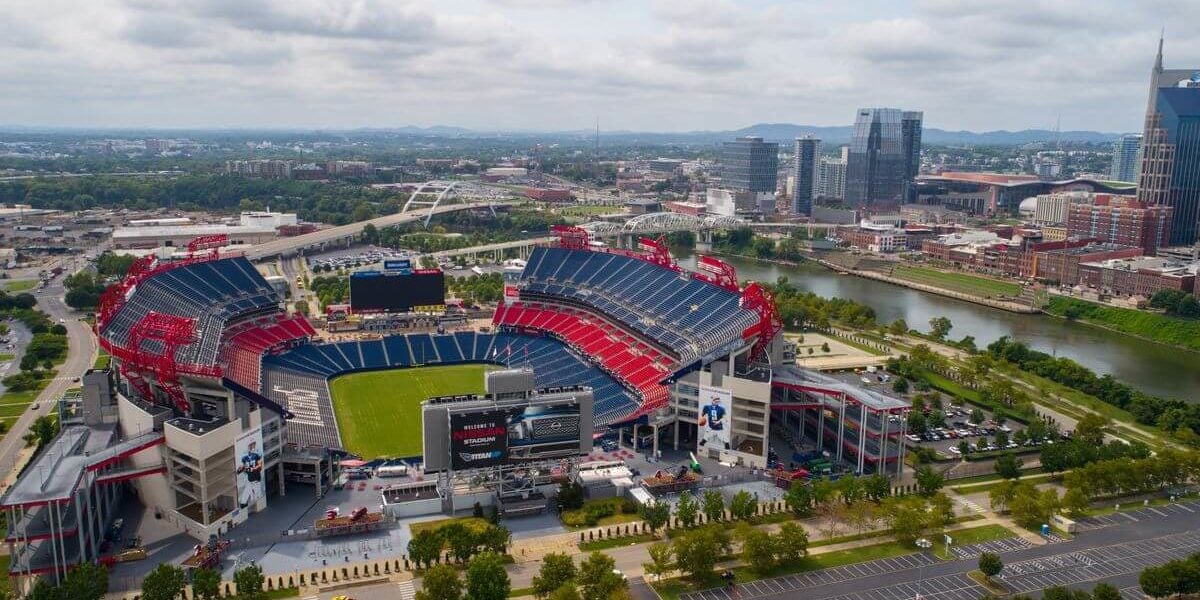 Luggage Storage Nissan Stadium
Only luggage storage to offer choice of hourly or daily rates in Nissan Stadium
Deposito Bagagli Nissan Stadium
Are you looking for luggage storage near Nissan Stadium? You can store your bags with one of LuggageHero's luggage storage locations just around the corner and explore Nashville hassle-free.
LuggageHero storage sites are certified hotels, cafes, and shops. Advance bookings ensure space for your bags. The address and directions to our partner shops are available at the time of booking. All bags are sealed off with our security seals and each piece of luggage can be insured for once you have dropped off your bags and started our storage timer on your booking page.
Download our free Nissan Stadium luggage storage app here:
You can download our LuggageHero luggage storage app where you can see all our locations around Nissan Stadium. Your days of wasting time searching for luggage lockers are over!
Check out why KnockKnock recommends storing your baggage with LuggageHero!
We store all kinds of luggage – any size and any shape
LuggageHero's users can store luggage of any size and/or shape in any of our storage locations. It doesn't matter if it is ski equipment, photo equipment, or backpacks – our luggage stores can accommodate all. LuggageHero's customers can choose to be charged by the hour or choose our daily rate – no matter of their left luggage.
Pricing
LuggageHero is the ONLY luggage storage service that offers you a choice of hourly or daily rates in Nashville. Flat rate of  per day and  per hour which allows you to pick an option that will suit your needs best. No hidden fees and no need to pay in advance, pay only if you show up to the luggage drop off location.
More than 25 luggage storage locations all around Nashville. All luggage is insured against damage, loss, and theft & security seal is provided.
We can store your luggage for several days
LuggageHero also provides multi-day storage to its customers, because we know flexibility is an essential part when you travel.
LuggageHero offers a lower daily rate when you store your luggage for a longer period. From the second day onwards, our customers pay only $5 per bag per day.
Is there a difference between left luggage and luggage storage?
Left luggage is luggage that people have left in a designated luggage storage facility. The term 'left luggage' is mostly being used in the UK. And luggage storage is a storage facility where people leave their luggage. Luggage storage is the most common term used internationally when referring to storing luggage.
In other words, left luggage and luggage storage are synonyms, hence there is no difference between the two phrases. They are both defined by people's need of storing luggage, which can be collected at a later time. So whether you are looking for left luggage or luggage storage, LugaggeHero is here to take care of your belongings.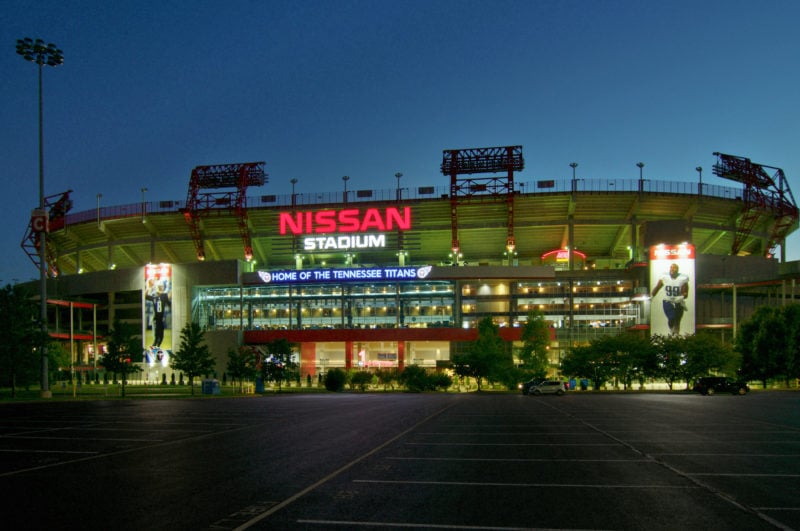 Nissan Stadium
Nissan Stadium is a multi-purpose stadium in Nashville, United States. It is primarily used for football and is the home field of the Tennessee Titans of the National Football League (NFL) and the Tigers of Tennessee State University.
Nissan Stadium is located on the east bank of the Cumberland River, across the river from downtown Nashville and has a seating capacity of 69,143.
We will take care of your luggage, while you´re enjoying your time in Nashville.
Are you ready to leave your luggage?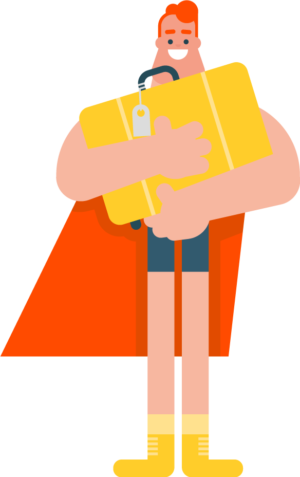 Safety and security are our priority
We carefully certify and educate the operators at all our LuggageHero Nashville locations about how to safely handle your belongings.
All our shops in Nashville have been reviewed by a LuggageHero employee, who also regularly performs quality checks to make sure customers' belongings are kept in a safe and secure manner.
In addition, we provide security seals for each piece of luggage. These will be provided to you when you arrive at the shop, which ensures that no one can access your bags.
Furthermore, each piece of luggage and its contents are insured for $3000.
If you need someone to turn to, keep in mind that customer online chat support is available 24/7.
Use our map to find the nearest certified shops near Nissan Stadium
Book risk-free
We believe in making your travels as smooth and easy as possible, which is why it is important to us that NO FEES are charged to you until your luggage is dropped off.
Use our online booking service to choose a luggage storage site in Nashville that is most convenient to your location and schedule. You can either book on arrival at the shop or book online in advance to secure your spot. Make an advance booking and you're guaranteed a space for your luggage in one of LuggageHero's many lockers.
But we know that sometimes plans change, especially when you're on the road. So if you don't show up, there's no charge. And no, you don't even have to cancel!
Luggage storage chart
Based on the chart below, LuggageHero is the best luggage storage option in Nashville. LuggageHero the only one that offers both hourly and daily prices with the possibility of insurance. Luggage storage in Nashville has never been so easy!
The chart is created based on the most popular luggage storage options.
Luggage Storage Near Me
There are a few simple methods for finding luggage storage near you. The simplest method is to download the LuggageHero app, which will automatically show the locations in Nashville that are nearest to you.
Find the most common questions about Nissan Stadium and luggage storage
Where can I store my luggage near Nissan Stadium?
You can download LugggeHero app and see all the locations, where you can drop your luggagThere is more than 30 locations to choose from.
How much does storing my luggage cost?
It will cost you $1/hour and $8 per day (24 hours).
Is luggage storage near Nissan Stadium safe?
Absolutely! We seal all the items with protective foil to prevent any damages and all your items are automatically insured up to $3000.
Where will Luggagehero store my bags?
LuggageHero storage sites are certified hotels, cafes, and shops. Advance bookings ensure space for your bags. The address and directions to our storage locations are available at the time of booking. All bags are sealed off with our security seals, ensuring each piece of luggage up to $3000 once you have dropped off your bags and started our storage timer on your booking page.
If anything happens to my luggage, what can LuggageHero do?
When you choose us, you select a risk-free option. If something unexpected occurs, our insurance covers your luggage up to $3000.