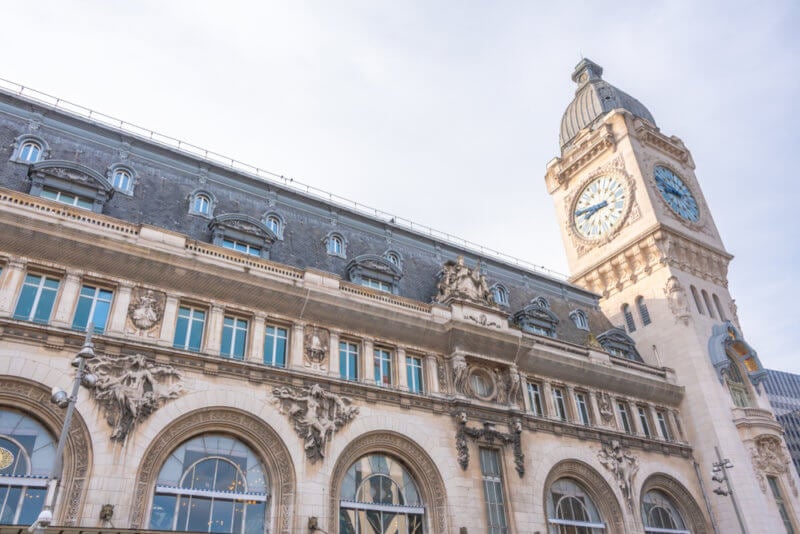 Bagageopslag Gare de Lyon
Bewaar je bagage op een gecertificeerde locatie vanaf €0.95 per uur
Meer dan 100.000 reizigers hebben LuggageHero beoordeeld
Bagageopslag Gare de Lyon
Loop je door Gare de Lyon en wil je je bagage ergens kwijt? Geen zorgen! 
Breng je spullen naar een van de dichtstbijzijnde locaties van LuggageHero.
Bij LuggageHero sla je je bagage veilig en betaalbaar op. Al onze partners zijn gecertificeerd door LuggageHero. Bovendien is LuggageHero de enige aanbieder van bagageopslag waarbij je de keuze hebt uit een uur- of dagtarief voor maximale flexibiliteit. 
On this interactive map, you can explore the areas where you can store your luggage.
LuggageHero storage sites are certified hotels, cafes, and shops. Advance bookings ensure space for your bags. The address and directions to our storage locations are available at the time of booking.
So, if you're repeatedly searching "Gare de Lyon luggage lockers," "luggage storage near me" or  "storing bag at Gare de Lyon", you don't need to search any longer because LuggageHero's got you covered!
Gare de Lyon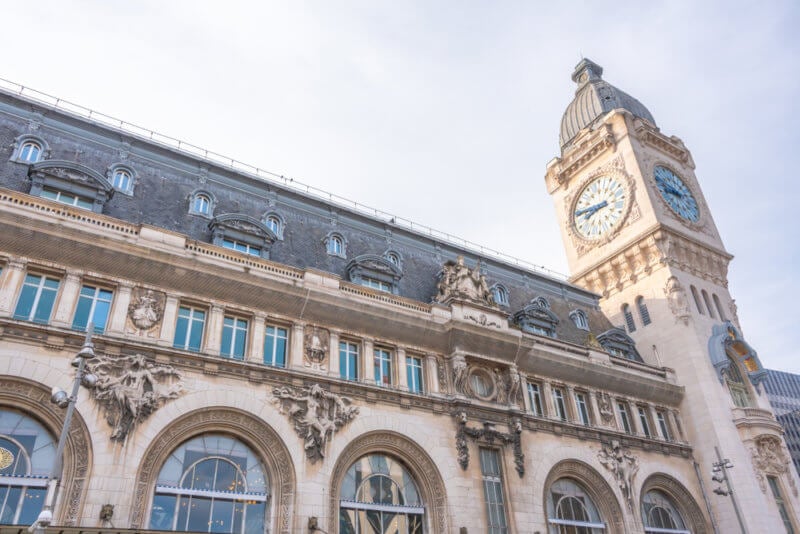 Gare de Lyon, officially Paris-Gare-de-Lyon is one of the six large mainline railway stations in Paris. It handles about 90,000,000 passengers every year, making it the third-busiest station in France and one of the busiest in Europe.
The station is served by high-speed trains heading towards the south and east of France, as well as to Switzerland, Germany, Italy, and Spain. The station also hosts regional trains, as well as Gare de Lyon Metro station. You can easily get to Gare de Ville Nice by train in just 6 hours.
When strolling around the Gare de Lyon/Bercy neighborhood, you'll find yourself walking along flower-laced lanes all while walking through lively markets. When storing your bags near Gare de Lyon station, you could spend your travel day visiting the Mosquée de Paris, Promenade Plantée, or Jardin des Plantes. These are just some of the beautiful places surrounding the Gare de Lyon.
LuggageHero is highly recommended by various luggage storage guides as a reliable and secure option, check them out here:
Luggagestorage.paris, Luggagestorage.info, Knock Knock
Traveling with heavy luggage can be a hassle and can take away from the enjoyment of your awaited Paris trip. Luggage storage and city locker services in Paris provide a convenient solution when it comes to your heavy luggage. Luggage lockers allow travelers to store their bags safely and securely in a convenient location while they explore the city. City locker services in Paris are located in convenient locations such as train stations or central parts of the city.
Gare de Lyon Luggage Storage
There are a few options for where to store your luggage at Gare de Lyon Station. The station provides self-lockers where you can store your left luggage and they are accessible from 6.15 morning to 22.00 evening. Be aware, that the lockers can only be paid by cash.
By simply searching for luggage store or luggage storage Paris in your search bar you can easily find the closest storage near you.
If you are looking for something more convenient, do not hesitate to try LugaggeHero!
It only costs  and if you would like to store your luggage for the full day – it costs only  for 24 hours! Instead of renting out train station lockers with limited space and time slots, you can store your bags at any of our left luggage locations near Gare de Lyon Station. With bag lockers just steps away from the station, you can visit many popular Paris tourist attractions like Place de la Bastille, the Louvre, and the Eiffel Tower at your own convenience.
Luggage storage chart
Based on the chart below, LuggageHero is the best luggage storage option in Paris. LuggageHero the only one that offers both hourly and daily prices with the possibility of insurance. Luggage storage in Paris has never been so easy!
The chart is created based on the most popular luggage storage options.
Name
Prices from
Insurance
Flexible arrival
Reviews
Name
Prices from
Insurance
Flexible arrival
Reviews
LuggageHero
€0.95/hour or €7.9/day
Up to €2500
Yes
+116.000
Name
Prices from
Insurance
Flexible arrival
Reviews
NannyBag
$6 day & no hourly option
Up to $1100
No
27,802
Name
Prices from
Insurance
Flexible arrival
Reviews
Vertoe
$5.95 day & no hourly option
Up to $5000
No
4,708
Name
Prices from
Insurance
Flexible arrival
Reviews
Radical Storage
$5 day & no hourly option
No
No
900
Download our free luggage storage app:
For even more convenience, you can download our LuggageHero bag storage app where you can see all our left luggage locations around Gare de Lyon, as well as all our other luggage storage locations in Paris.
Accor/Bercy Arena
Accor Arena is an indoor sports arena and a concert hall located in Paris. The arena is one of the main venues for concerts in Paris. In January 2015 the arena was renamed to Bercy Arena, then, ten months later it was renamed again to AccorHotels Arena and renamed one more time in June 2020 back to Accor Arena.
In 2023 this venue will be hosting many worldwide loved artists, for example, Lizzo, Justin Bieber, Maneskin, Arctic Monkeys, and many others. Read further and learn about what kind of bag you can or can't take with you!
No suitcases, holdalls, or luggage can be taken in the AccorArena and this applies to both- the venue and the cloakrooms. Backpacks of any size are also prohibited from the venue, however, you can check them in the cloakroom for 2€ per item. Lastly, shoulder and handbags with a capacity under 10L are allowed in the arena after being patted down and searched, but you cannot check them in the cloakrooms. Phu! Well, that's interesting. Would you like to find a more convenient way for you to store any bag, luggage, or suitcase, for any amount of time for a cheaper price? Click here and find a luggage storage spot near Accor Arena Paris that suits you!
If you want to see any more relevant information about Accor Arena, check out their official website here!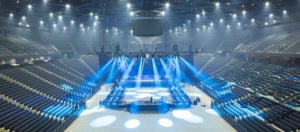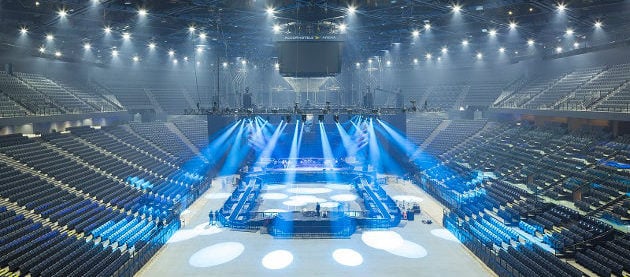 Make sure you check the bag policy before attending the next big event at the Accor Arena and search for the closest Luggage Hero storage site!
Prijzen
LuggageHero is de ENIGE aanbieder van bagageopslag waarbij je kunt kiezen uit uur- en dagtarieven in Gare de Lyon.
Dankzij de vaste prijs van €7.9 per dag of €0.95 per uur kun je altijd kiezen voor de optie die het best bij je past. Blijf je ergens maar een paar uur, dan wil je natuurlijk niet voor een hele dag betalen – zoals je bij andere aanbieders van bagageopslag wel zou doen. 
De helft van de prijs vergeleken met kluisjes op het treinstation en vliegveld
Bagagekluisjes of stadskluisjes zijn per dag meestal twee keer zo duur als het bewaren van je bagage bij LuggageHero. Tot voor kort konden reizigers hun bagage alleen in deze kluisjes opbergen. Dat betekende dat er weinig keuze was als het aankwam op prijs en locatie.
De bij LuggageHero aangesloten winkels bevinden zich overal in de stad, zodat je altijd de mogelijkheid hebt om je bagage op een veilige locatie te bewaren. In tegenstelling tot kluisjes op het treinstation en vliegveld, heb je bij LuggageHero de keuze uit uur- en dagtarieven. De missie van LuggageHero is om flexibele en goedkope opties voor bagageopslag te bieden, waar je ook bent. 
Wij bewaren alle soorten bagage, in elke vorm en van elke grootte, op geverifieerde locaties
Gebruikers van LuggageHero kunnen alle soorten bagage bewaren bij een van onze opslaglocaties. Het maakt niet uit of het om skispullen, fotoapparatuur of rugtassen gaat. Met andere woorden: je kunt onze bagageopslag, kofferopslag, bagagedepot of hoe onze tevreden klanten het ook noemen, altijd op een veilige manier gebruiken. Klanten van LuggageHero kunnen kiezen uit uur- of dagtarieven, ongeacht hun type bagage.
We kunnen je bagage meerdere dagen bewaren
LuggageHero biedt bovendien de mogelijkheid om je bagage meerdere dagen te bewaren. We weten namelijk hoe belangrijk flexibiliteit is als je op reis bent.
Sla je je bagage voor langere tijd op, dan profiteer je van een lager dagtarief. Vanaf de tweede dag betalen klanten van LuggageHero slechts €7.9 per bagagestuk per dag.
Download de gratis app van LuggageHero:
Voor maximaal gemak download je onze LuggageHero-app. In de app vind je alle locaties bij jou in de buurt in één oogopslag.
Openingstijden
We werken met verschillende winkels met verschillende openingstijden. Kies de partner die het beste bij je past! Klik hier om de openingstijden van onze partners te zien.
Welke betaalmethodes worden geaccepteerd?
We accepteren de meest gangbare creditcards. Let op dat je onze partner niet contant betaalt voor het gebruiken van LuggageHero en dat je bagage alleen verzekerd is als je de betaling direct aan LuggageHero hebt gedaan.
Boekingen annuleren
Voor annuleringen op dezelfde dag of als je niet komt opdagen, wordt een vergoeding gerekend gelijk aan het dagtarief van €7.9 per bagagestuk.
Lees waarom KnockKnock aanraadt om bagage te bewaren met LuggageHero. Ook bekend van The New York Times, Lonely Planet en CNBC.
Frequently Asked Questions about Gare de Lyon
Here are some of the most frequently asked questions and answers about Gare de Lyon
Can you store luggage at Gare de Lyon?
There are several opportunities to store luggage in and around Gare de Lyon. First, it is possible to store luggage at Hall 3 inside Gare de Lyon Railway Station every day between 6:15 h and 22:00 h, however, payment can only be made in cash. Several luggage storage companies provide many luggage storage locations near Gare de Lyon where customers can drop off their luggage and pay hourly for safe luggage storage right next to attractions they plan on exploring.
Where can you store luggage near Gare de Lyon Station?
You can find many luggage storage shops near Gare de Lyon Station. We recommend LuggageHero.
How long can you store luggage near Gare de Lyon Station?
You can store your luggage for as long as you want! Just select the pick-up and drop-off dates and the hours of your choice on the LuggageHero website/app.
How much is it to store luggage near Gare de Lyon Station?
The price for luggage storage near Gare de Lyon Station with LuggageHero is just €1/bag per hour.
Do you need to book in advance to visit Gare de Lyon?
We recommend booking Gare de Lyon tours ahead of time to secure your spot. If you book with Tripadvisor, you can cancel up to 24 hours before your tour starts for a full refund.
Where else can I store my luggage in Paris?
There are many places to store luggage in Paris. Most Paris train stations and airports provide luggage storage facilities. Luggage storage companies that have several luggage storage locations in and around Paris are becoming increasingly popular and are extremely convenient. You can safely store your bags at a luggage storage facility in the city close to your desired destination.
How do I find luggage storage near me?
It is easy to find storage lockers nearby if you search online for a luggage storage company. You can find sites where you can quickly locate a storage locker nearby. This is easy to do because luggage storage companies have maps that show exactly where their different storage locations are throughout the relevant city.
Which arrondissement is Gare de Lyon?
The Gare de Lyon/Bercy neighborhood spans from the 12th to the 5th arrondissement in Paris' southeast corner.
What are the most popular things to do near Gare de Lyon?
Big Bus Paris Hop-On Hop-Off Tour Moulin Rouge Show Ticket Paris Seine River Cruise & French Crepe Tasting At The Foot of the Eiffel Tower Skip the Line: Louvre Museum Guided Tour including Venus de Milo and Mona Lisa Bateaux Parisiens Seine River Dinner Cruise.
These places are best for points of interest & landmarks near Gare de Lyon?
1. Capitainerie du Port de l'Arsenal de la Bastille 2. Viaduc des Arts 3. Eglise Saint Antoine des Quinze Vingts 4. Place des Vosges
How far is the Eiffel Tower from Gare de Lyon?
The Eiffel Tower is 6 km away from Gare de Lyon.
Can I bring my luggage into the Louvre?
While there is a coat and luggage check at the Louvre, luggage stored at the Louvre must be picked up the same day. Large bags are not allowed inside the museum and galleries for safety reasons and visitors are advised not to bring large bags and suitcases to the Louvre. There are several opportunities to store luggage at and around the Louvre. Several luggage storage companies offer many storage locations near the Louvre where customers can drop off their bags and keep them safely stored for an unlimited amount of time.
What is the price to store luggage in Paris?
Most luggage services in and around Paris charge their customers for an entire day. However, some newer luggage storage services provide customers with another pricing system, where they charge customers by the hour instead.
Is Gare de Lyon safe at night?
The Gare de Lyon area is a totally safe neighborhood - even to walk around at night as the streets are full even at night.
Will my luggage be safe with LuggageHero?
All luggage storage locations are verified for safety and carefully trained by our team before being listed on the site.
Insurance and safe luggage storage
In the collaboration with First Marine Insurance Ltd., we are proud to be covering each piece of luggage free of charge every time you use our luggage service. The premium insurance is optional, you can easily add it when making your booking and it will cover your bags for up to $3,000/€2500 while being stored. On the other hand, if you decide not to add insurance, there is always a guarantee of $500. Make sure you do not pay cash in a drop-off/pick-up shop, because insurance will not cover any bookings that are not paid directly through LuggageHero
LuggageHero in de pers
"LuggageHero, which offers online booking with a credit card — thus, eliminating the need for users to have local currency on hand — is one of the most recent players to expand its services. In December the company began operating in New York, where today it has some 250 locations."

"One solution is LuggageHero, which was already on the scene in Copenhagen and London, and has now expanded into New York. Its selling point is that it lets you store your luggage in a local shop, café or hotel, which is often more convenient than having to go to a storage facility at a train station."

"LuggageHero, which Jannik Lawaetz founded in 2016, currently has more than 300 storage locations in six cities (New York, London, Copenhagen, Lisbon, Madrid and Barcelona) and plans to expand to 39 cities by January 2020."

"LuggageHero founder and chief executive Jannik Lawaetz says that the concept was inspired by that mother of invention — necessity — and Airbnb. A couple of years ago, he and his girlfriend rented an apartment in Barcelona via the home-share service. They had a later flight on their day of departure and wanted to continue exploring the city, but didn't want to lug their suitcases around. "