Luggage Storage Sofia
Only luggage storage to offer choice of hourly or daily rates in Sofia
Meer dan 55.000 reizigers hebben LuggageHero beoordeeld
Luggage storage Sofia
You probably just arrived at Sofia Airport in Sofia and what to do next? If you have booked your Airbnb but you can't check in yet and wonder what you should do with your luggage by then, we got you covered! LuggageHero is here to help you store your luggage so that you can enjoy Sofia at its best! We have luggage storage locations around Sofia, that will help you explore the city hands-free!
Store your bags in Sofia
There are so many cool things to check out around Sofia before your Airbnb lets you check in. It can be such a hassle having to drag your bags around Sofia all day! To enjoy the city hands-free, you can store your bags at one of our LuggageHero locations around Sofia. If you arrive early, you can avoid the crowds and visit Sofia's famous Saint Alexander Nevski Cathedral or have a delicious breakfast or coffee on Vitosha Boulevard where you can also shop till you drop. You can check out the oldest building in modern Sofia, the red brick church of St. George Rotunda which was built all the way back in the 300s.
On the lower slopes of Vitosha Mountain is the UNESCO heritage site of Boyana Church which is a medieval church almost dreamlike, in a grove of tall softwood trees in a quiet suburb of the city. If skiing and mountains are your things, Vitosha mountain is perfect for you to visit and enjoy. The easiest way to access Vitosha is via Aleko, the mountain's ski resort, which is where the Simeonovo gondola lift will drop you off. If you're a history buff, the National Institute of Archaeology, which was inaugurated back in 1905 will bring all of the important archaeological finds scattered around Sofia and Bulgaria under one roof.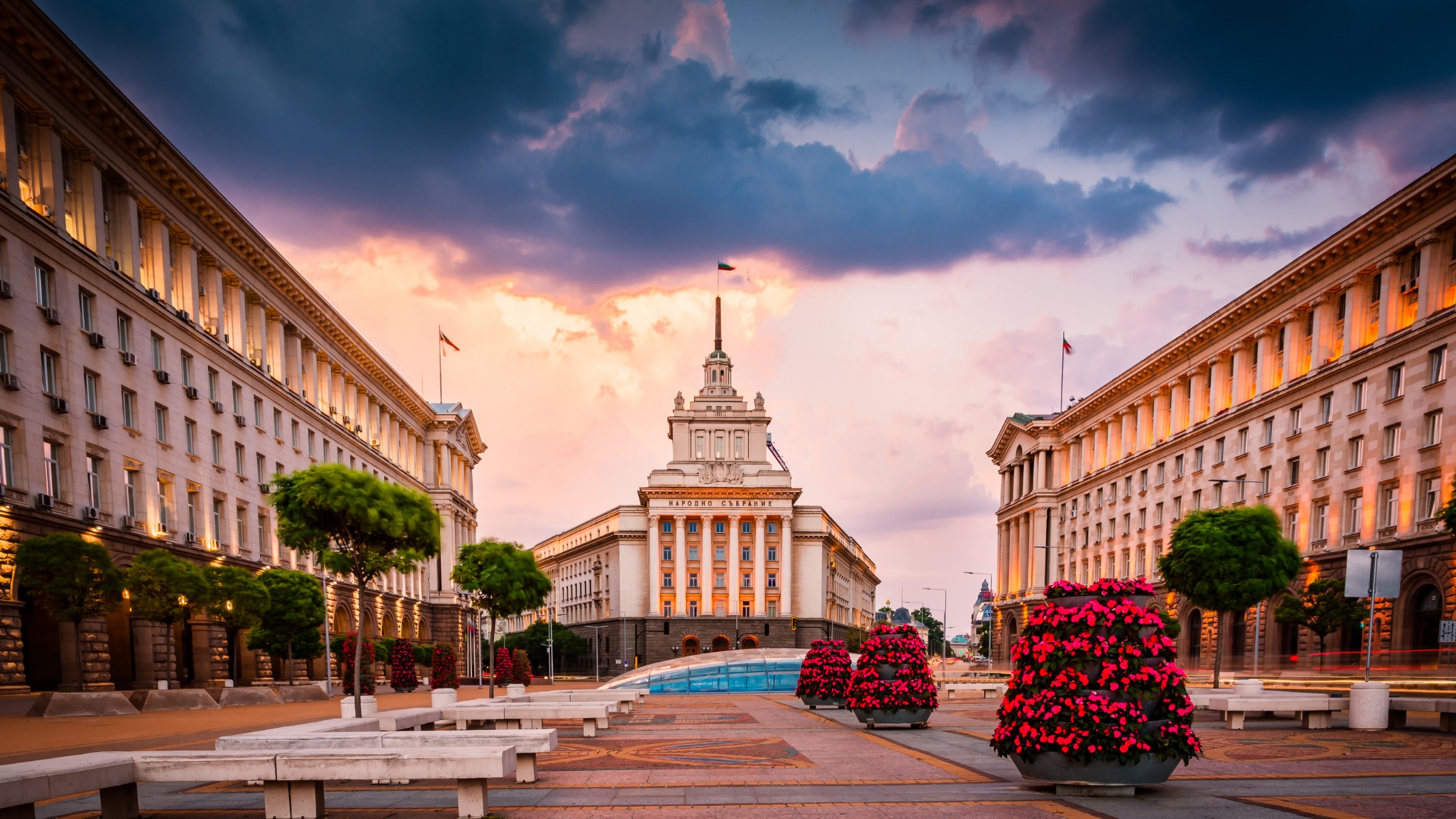 We have the solution to your luggage storage in Sofia
LuggageHero is here to lighten your load so you can go out and explore the city without your bags. Sofia storage lockers and options have never been so convenient before
You pay by the hour – unlike other services!
We offer a speedy, convenient, and low-cost left luggage service for all travelers in Sofia. Explore Sofia on your own terms, without the weight of your bags.
We believe in offering our customers many different solutions to payment. Therefore, LuggageHero charges users only €1 for each hour used, unlike most other luggage services, which often make you pay for the entire day. However, if you want to store your luggage all day or even longer, we offer you a low daily cap of €8.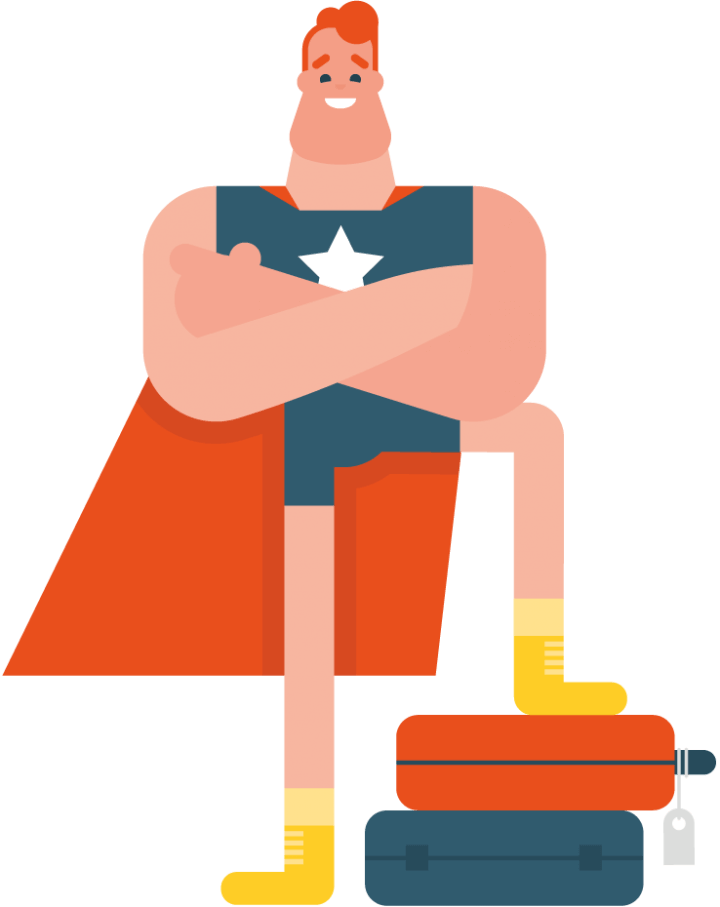 We're looking out for you and your left luggage
Your safety and security are our priority. That's why we have LuggageHero employees review and certify all our shops in Sofia. We also seal every piece of luggage to keep them tamper-free. On top of that, we can ensure every bag and what's inside it for up to €2500. If you need to talk to someone at LuggageHero about luggage storage in Sofia, we're here for you 24/7 through our online chat system.
We store all kinds of luggage – any size and any shape
LuggageHero's users can store luggage of any size and/or shape in any of our store locations. It doesn't matter if it is ski equipment, photo equipment, or backpacks – our luggage stores can accommodate all. LuggageHero's customers can choose to be charged by the hour or choose our daily rate, no matter their left luggage.
We can store your luggage for several days
LuggageHero also provides multi-day storage to its customers because we know flexibility is essential when you travel. LuggageHero offers a lower daily rate when you store your luggage for a longer period. From the second day onwards, our customers pay only $5 per bag per day!
Are you ready to store your bags?
Find the perfect place to store luggage throughout Sofia!
Safety
We carefully certify and educate the operators at all our LuggageHero Sofia locations about how to safely handle your belongings. All our shops in Sofia have been reviewed by a LuggageHero employee, who also regularly performs quality checks to make sure customers' belongings are kept in a safe and secure manner.
In addition, we provide security seals for each piece of luggage. These are provided to you when you arrive at the shop, which ensures that no one can access your bags. Furthermore, each piece of luggage and its contents can be insured up to €2500.
Click here to read more about how to use our convenient service.
If you need assistance at any point, remember that customer online chat support is available 24/7.
Book risk-free
We believe in making your travels as smooth and easy as possible, which is why it is important to us that NO FEES are charged to you until after your luggage has been stored and picked up by you.
Use our online booking service or download the app to choose a luggage storage site in Sofia that is most convenient to your location and works best with your schedule and explore the city! You can either book on arrival at the shop or book online in advance to secure your spot. By booking in advance you are always guaranteed a space for your luggage so there will never be any bad surprises.
But we know that sometimes plans change, especially when you're on the road. So if you don't show up, there's no charge. Nada. Zero. Zip. Zilch. Nothing! And no, you don't even have to cancel! We offer the modern traveler an opportunity to be as flexible as they need to be in order to enjoy their adventure in Sofia.
Download our free app
For even more comfort you can download our LuggageHero bag storage app where you can easily see all our locations for luggage storage in Sofia. With our luggage storage app, you are able to store your bags anywhere in our locations around Sofia.