Luggage Storage Roosevelt Av – Jackson Heights
Only luggage storage to offer choice of hourly or daily rates in Roosevelt Av – Jackson Heights
Det siger vores kunder om os
Bagageopbevaring Roosevelt Av – Jackson Heights
Are you looking for luggage storage near Roosevelt Av – Jackson Heights? You can store your bags with one of our luggage storage locations just around Roosevelt Av – Jackson Heights. Explore New York City hassle-free.
LuggageHero storage sites are certified hotels, cafes, and shops. Advance bookings ensure space for your bags. The address and directions to our partner shops are available at the time of booking. All bags are sealed off with our security seals insuring each piece of luggage up to once you have dropped off your bags and started our storage timer on your booking page.
Roosevelt Av – Jackson Heights/74th Street station
Roosevelt Av – Jackson Heights is an underground and overhead New York City subway station located in Jackson Heights, Queens. It is located on two lines, the IRT Flushing Line (purple metros) and the IND Queens Boulevard Line. The resort is very busy and is one of the most popular in Queens.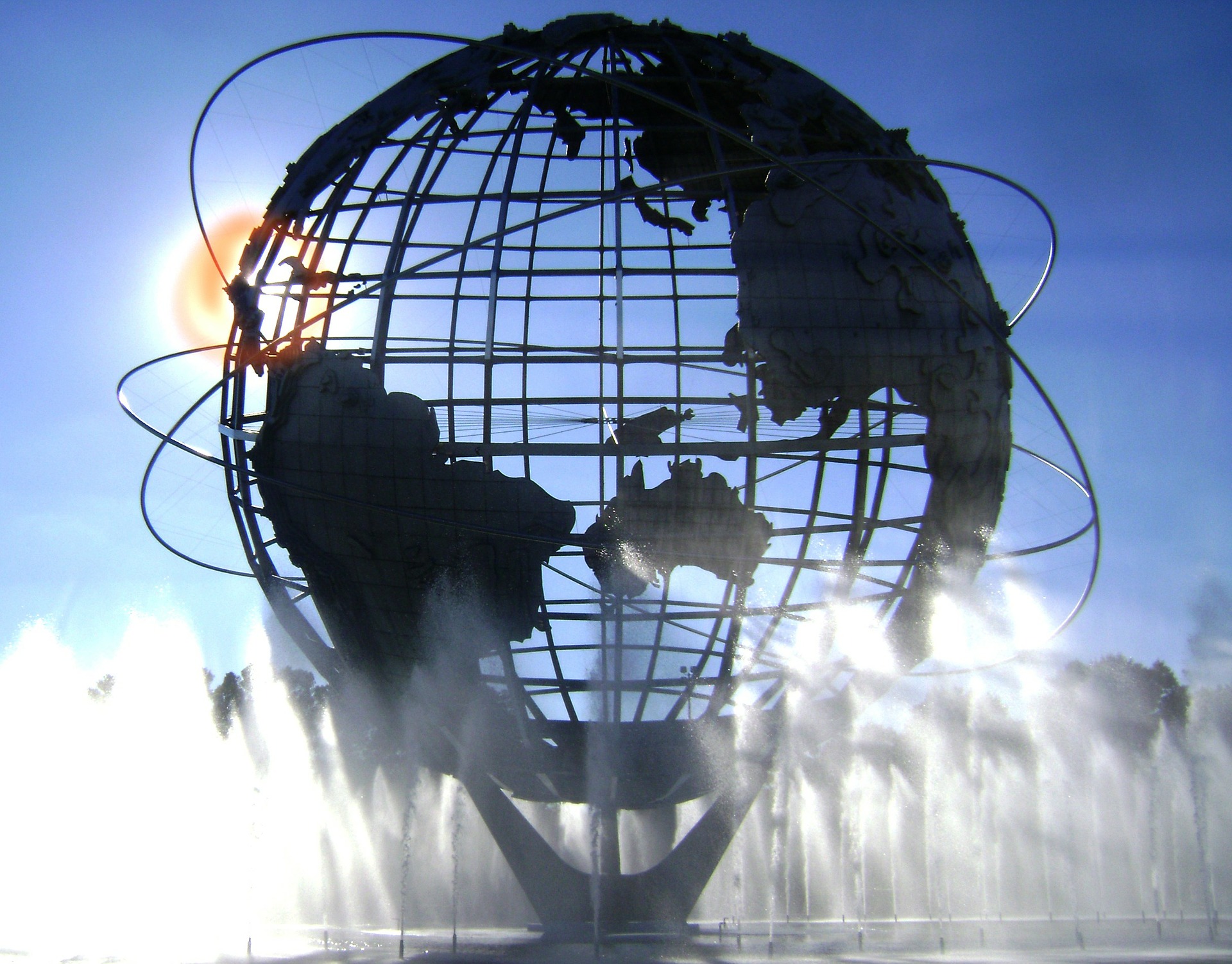 In total, there are five services:
Metros 7, E and F transit 24/7.
R-trains stop there all the time except at night.
M trains stop there on weekdays except at night.
It also allows transit to New York buses Q32, Q33, Q47, Q49, Q53 SBS, and Q70 SBS.
Things to do near Roosevelt Av – Jackson Heights
Queens is one of the five boroughs of New York City, with a lot of street art, food from all over the world, and rooftop farms, yes. So if you have time to stroll around Queens, it is essential to visit and see some museums, monuments, parks, …
The MoMA PS1 museum
This trendy museum exhibits original and experimental works. The museum is different from the MoMA in Manhattan but it is worth the visit and will make you wonder all along with its rather unusual works. And for practical information, admission is free if you already have a ticket to the Manhattan MoMA.
Flushing Meadows-Corona Park with Unisphere at Flushing Meadows-Corona Park
Also called the Corona Park, it is the third largest park in New York, it is very nice because there are usually few people. You can see in the center of this park a steel spherical representation of the Earth, you've probably already seen it because it appears in the film «Men In Black».
The Museum of Moving Image
An exciting activity, the visit of this museum, we find the history of cinema and the different techniques used. You can also see collectibles, TVs, old cameras and full of reference from big movies like "Sex And The City"
Skyline in Long Island City
When you go to Gantry Park in Long Island City, you will surely be able to take beautiful pictures, the view is very accessible and usually there are few people. It is a very nice place and you can stay to rest thanks to the wooden tables and armchairs.
Long Island Flea and Food Market
And finally to end the visit in style, it is essential that you pass by the market of Long Island, you can find there various stands for lunch on the go. From April until the end of summer you can visit this market and taste New York cuisine. The perfect combo would be to grab some food at this market and stroll through Gantry Park to recharge your batteries.
Store your bags with LuggageHero
Unlike similar options, all our shops in New York have been reviewed by a LuggageHero employee. We further provide security seals for each piece of luggage, and each piece of luggage and its contents are insured for up to $3000. You will not find any other luggage storage providers in New York that offer the same perks. If you are having issues or problems in New York, our online customer chat support is available for you 24/7.
Here is how you book luggage storage at LuggageHero
Ready to book your luggage storage in New York? Wherever you are in the city, choose from our locations and find a bag storage location on our luggage storage booking engine.
Download the LuggageHero app for quick luggage storage options near Roosevelt Av – Jackson Heights
You can download our free bag storage app and that way you make sure that wherever you are, you can always book storage with just a few clicks. The app allows you to check out nearby locations, book your storage and monitor how long your bags have been stored.
Frequently Asked Questions about Roosevelt Av – Jackson Heights
How can I find the nearest LuggageHero storage location near Roosevelt Av – Jackson Heights.
To find the location closest to you, you can go to the LuggageHero website and click on book now by entering all your information. Or you can download the LuggageHero app to make your booking easier.
Can I drop off my luggage by hour with LuggageHero ?
Yes LuggageHero is an hourly service.
For how many dollars can I store my luggage in New York with LuggageHero?
It's $1 an hour and never more than $6 a day.