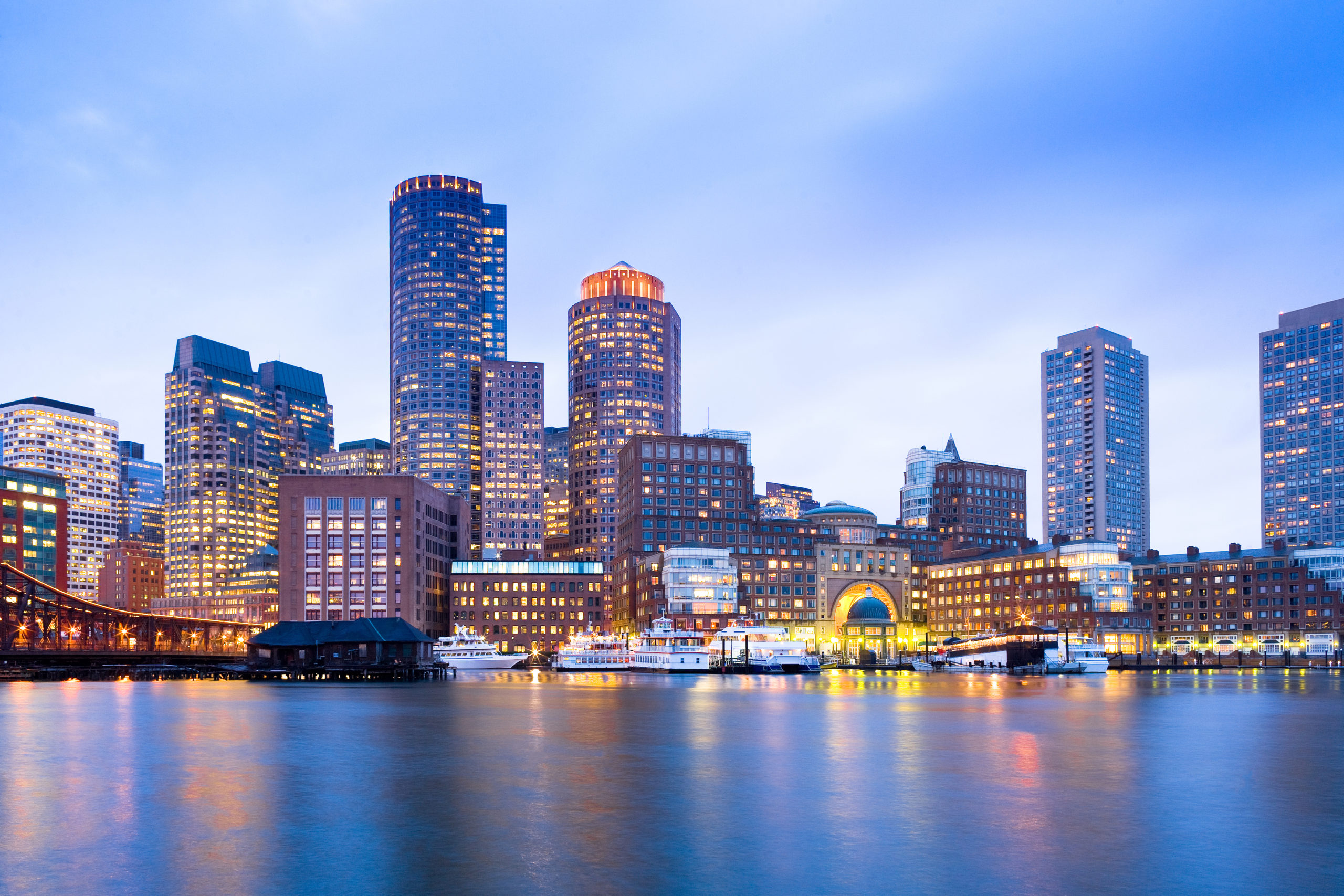 Luggage Storage in +30 shops around Boston
Store your luggage in a local certified shop from $1/hour
How and where to find lockers and places to store your luggage in Boston 2022:
You saved all the sights you want to visit on your phone, looked up all the best restaurants and pubs, and checked out nightlife hotspots. But nothing kills the excitement of a holiday than carrying your luggage through the entire city.
No worries, LuggageHero is here to help. With several locations around Boston, conveniently close to all the main tourist attractions, LuggageHero is a quick, safe and easy solution for storing your bags.
Also, LuggageHero uses only certified shops and provides insurance and security seals at over 30 different Luggage Storage Locations in Boston.
Luggage storage chart
Based on the chart below, LuggageHero is the best luggage storage option in Boston. LuggageHero the only one that offers both hourly and daily prices with the possibility of insurance. Luggage storage in Boston has never been so easy!
The chart is created based on the most popular luggage storage options.
Download LuggageHeroe's free luggage storage app:
For even more comfort and ease, you can download our LuggageHero bag storage app where you can see our locations around Boston and find the one nearest to you.
Claim your 1 Hour Free Luggage Storage Discount Voucher for Boston
Why LuggageHero is your best option :
Easy, quick, budget-friendly
When using LuggageHero in Boston, you only pay $1/ hour, with a one-time handling fee of $2. No worries, we always keep your budget in mind – you never pay more than $8/day (handling fee included)
The handling fee includes security seals and insurance with coverage of up to $3000 for each bag. There are no other hidden fees
If you store your luggage for several days, you only pay a maximum of $8/bag on the first day and only $5/ day afterward
You will only pay for the time you actually store your luggage. You don't pay anything if you don't show up for your booking
Book online or through our app,  and receive your directions
Luggage storage with LuggageHero
Featured in Lonely Planet and New York Times.
LuggageHero offers storage options in over 30 shops all over Boston which means you can stow away your belongings for hours or even days if you need to.
Safety is our no. 1 priority
Don't leave your just bags behind, but also your worries. Each piece of luggage left in one of our LuggageHero locations in Boston is insured for up to $3000 per bag, the highest insurance coverage in the industry.
More than that, we have designed a custom security seal that makes sure no one has tampered with your belongings. Click here to read about our specially designed security seal, which is provided for free at all our locations.
Use our map to find the nearest certified shops
Click on the icons to get more info on locations, prices, and insurance. The map includes all locations from LuggageHero™ and public left luggage services in Boston.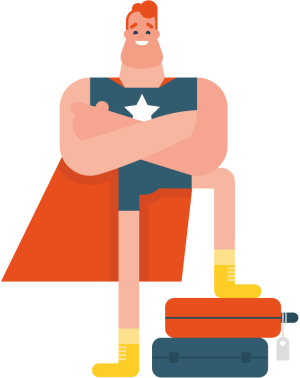 Why are you searching for luggage storage in Boston?
Maybe you have to check out of your Airbnb apartment, rental place, or hotel and your flight isn't until tonight?
Or… You just arrived in Boston, ready to explore everything the city has to offer, but your rental place isn't ready for you for 5 more hours? Most travelers have been in similar situations and experienced the struggle of luggage first hand.
Boston offers a range of possibilities when it comes to luggage storage and we have gathered everything into this guide to help you.

We've listed other luggage storage in Boston below:
Alternative: Luggage storage at museums and galleries in Boston
With countless sights to see, Boston has a very rich and diverse cultural life. However, it might be more difficult to enjoy it, if you suddenly find yourself unable to enter a place you've been dying to visit because of your trolley.
We've made a quick list of all the main tourist attractions in Boston and their locker situation so that you're up-to-speed:
Faneuil Hall Marketplace luggage storage: some small restaurants might offer to keep your belongings while you dine, but there are no lockers available on site
Fenway Park luggage storage: items larger than a handbag are not allowed inside and items left at the screening area will not be kept, but discarded, so best stow your bags before
Museum of Fine Arts Boston luggage storage: there are two cloakrooms that can be used free of charge, found at the entrances from Huntington and State Street Corporation Fenway respectively
Boston Public Library luggage storage: no information available
John F. Kennedy Presidential Museum and Library luggage storage: no options available.
Isabella Stewart Gardner Museum luggage storage: cloakroom and lockers can be found downstairs
New England Aquarium luggage storage: you can rent a small locker for $4 or a large one for $6. Larger items are complimentarily kept at the Information Desk
MIT Massachusetts Institute of Technology luggage storage: no options available
Great Tip for how to get yourself luggage storage in Boston:
TIP: The demand for luggage storage in Boston is high and therefore it can be tricky to find places where you can store your belongings, but it is not impossible
Travel Hack: Walk into a random hotel and act as you are staying there. Some hotels offer luggage storage for their guests and sometimes even for people who are not staying at the hotel, just ask! And remember to give a great tip in case they want to store it
Leaving luggage at hotels:

Most hotels do offer to keep your bags for a few hours before your check-in or after checking out. Your best bet is to simply ask. If your hotel is a bit out of the way from your sightseeing itinerary or means of transportation, you'd want to consider a luggage storage service that is more conveniently located
Storing luggage in Boston during COVID19:
Many shops and locations in Boston are open for storing luggage
Be responsible and make sure to sanitize before and after using any kind of luggage storage service or locker in Boston
Whenever possible, remember to use a face mask when dropping off your bags in luggage stores in Boston
When you store your luggage in local shops in Boston, you are helping support local businesses in these difficult times

Quality-checked partner locations
Luggage storage sites are located inside existing businesses, including retail outlets, hotels, cafes, and more. All are vetted by LuggageHero's local employee, who performs regular quality checks. Every piece of luggage is stored away from any public access and secured with a security seal every time.
Enjoy Boston with no time limit
If anything, you should be the boss of your own schedule while on vacation. This is why we have partnered up with locations that are open around the clock so that you can make the most of your visit without having to think of closing times.
Traveling with friends and family made easy
Traveling with friends or family? Then don't pass up the chance to get a special discount for storing 10 or more pieces of luggage. Write us a quick message and you're all set to go.
What more can LuggageHero offer?
Online customer service 24/7

Great prices and a user-friendly platform

No correct currency is needed. All major credit cards are accepted

You will only pay for the time you actually store your luggage. You don't pay anything if you don't show up for your booking

Book online or through our app, and receive your directions
The 4 simple steps to leave your luggage with LuggageHero
When booking online you are always guaranteed space
Start the storage timer in your browser or app when arriving at the shop or use the link sent to you to access your booking page.
Enjoy yourself in Boston!
Pick up your luggage and stop the storage timer on your booking page.
Costs and Discount Voucher
1$ per hour + a one-time handling fee of 2$ – maximum 8$ for the first 24 hours and $5 for each additional day including your free luggage storage insurance
Want to know more about LuggageHero? Get to know the concept by reading this FAQ and or read about the team behind it here.
Discount Vouchers – Click here to see if we have any available at the moment.

Below we've listed other companies that can offer you bag storage in Boston
Amtrak
Greyhound Package Express)
Teddy Ballgames
LuggageHero is waiting for you
Sightseeing and attractions just aren't the same with a suitcase in each hand and a backpack on your shoulders. Free yourself from baggage to fully enjoy your time in Boston.
Download LuggageHeroe's free luggage storage app:
For even more comfort and ease, you can download our LuggageHero bag storage app where you can see our locations around Boston and find the one nearest to you.
Qué dicen nuestros clientes
Frequently Asked Questions about Boston
What to visit while in Boston?
We recommend you to visit and take a look at the Museum of Fine Arts, Boston Tea Party ships & Museum, Boston Brewery Tours, and the Skywalk Observatory at the Prudential Tower.
Where to store luggage in Boston?
At our Boston Guide you will find different alternatives for you to store your luggage around the city.
When is the best time to visit Boston?
The winters in Boston are very cold. We suggest visiting Boston from June to October to enjoy the nice weather on the outdoors.