Luggage Storage Portland
Store your bags in a certified hotel or shop from /hour
Qué dicen nuestros clientes
Consigna de equipaje Portland
You just arrived at Portland airport and you want to start your day? That can be difficult if you can't check-in at your Airbnb or hotel right away and your suitcases are slowing you down. Thinking about looking for luggage storage in Portland? Next time you're in Portland, remember that LuggageHero is here to store your baggage and save the day! You can check the map below to find out the most convenient locations to store your luggage.
Drop off your bags by using LuggageHero's network of local shops located around Portland.
Luggage storage has never been easier! Just go to the LuggageHero reservation platform to find a handy storage site inside a shop or other business – all verified by us. Using our map, you can locate the shops that are nearest to the Stations you'll use or attractions you'll visit and store your luggage there.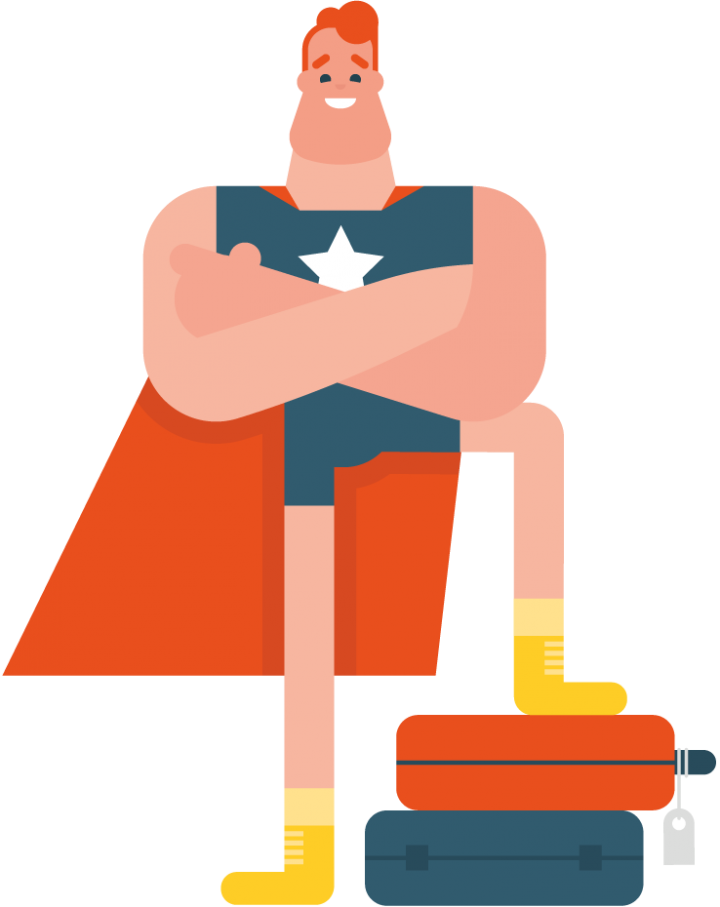 We provide the solution to your luggage storage problem
LuggageHero is here to set you free from your luggage so you can explore Portland without your bags. Just go to our Booking platform and find the nearest and most handy storage space inside a shop or another business. All our locations in Portland, and in our other cities, are verified by us. Using the LuggageHero map, you can easily find the shops that are nearest to the metro stops and attractions and store your luggage there.
You pay by the hour – unlike other services!
We offer a speedy, convenient, and low-cost service. LuggageHero charges users only for each hour used , unlike most other luggage services, which make you pay for the entire day. If you want to store your luggage all day or longer, we offer you a low daily cap of .
We're looking out for you
Your safety and security are our priority. That's why we have LuggageHero employees review and certify all our bag storage shops in Portland. We also seal every piece of luggage to keep them tamper-free. On top of that, we ensure every bag and what's inside it for up to . If you need to talk to someone at LuggageHero, we're here for your through our online chat system. Furthermore, each piece of luggage and its contents are insured up to .
Book risk-free
We believe in making your travels as smooth and easy as possible, which is why it is important to us that NO FEES are charged to you until your luggage is dropped off and stored. Use our online booking service to choose a luggage storage site in Portland that is most convenient to your location and schedule. You can either book on arrival at the shop or book online in advance to secure your spot. Make an advance booking and you're guaranteed a space for your luggage in one of Luggagehero's many shops. But we know that sometimes plans change, especially when you're on the road. So if you don't show up, there's no charge. You don't even have to cancel!
Download our free app
For even more comfort you can download our LuggageHero bag storage app where you can easily see all our locations around Portland. With our luggage storage app, you are able to store your bags anywhere in our 1000+ locations.