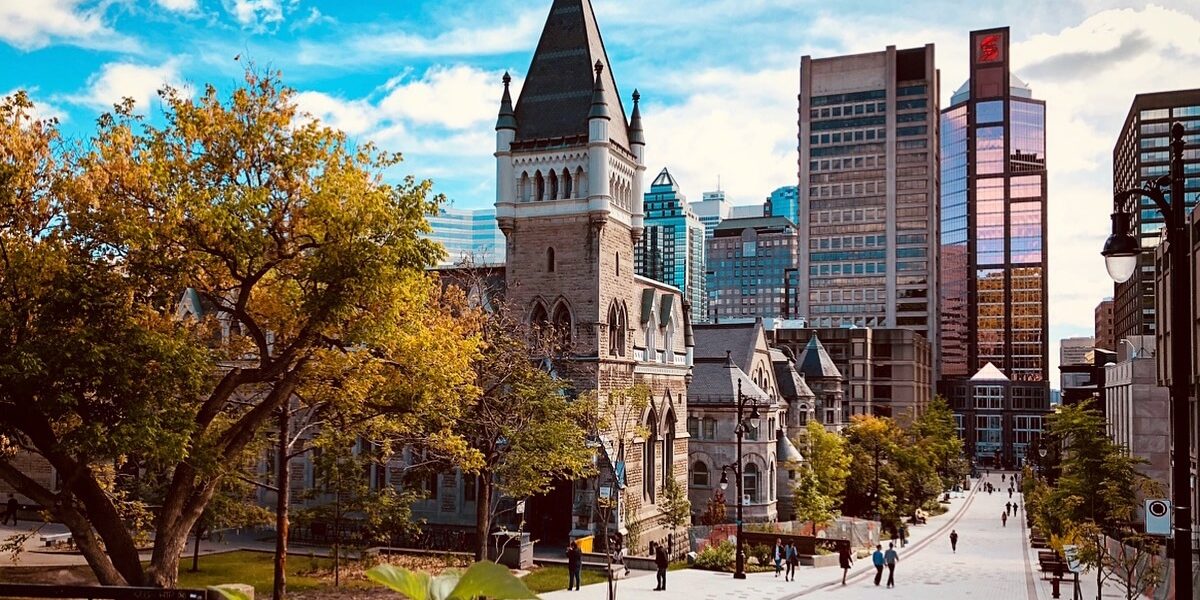 Luggage Storage McGill
Only luggage storage to offer choice of hourly or daily rates in McGill
Meer dan 55.000 reizigers hebben LuggageHero beoordeeld
Luggage storage McGill
Are you looking for luggage storage near McGill University? You can store your bags with one of our luggage storage locations just around McGill University. Explore Montreal hassle-free.
LuggageHero storage sites are certified hotels, cafes, and shops. Advance bookings ensure space for your bags. The address and directions to our partner shops are available at the time of booking. All bags are sealed off with our security seals insuring each piece of luggage up to once you have dropped off your bags and started our storage timer on your booking page.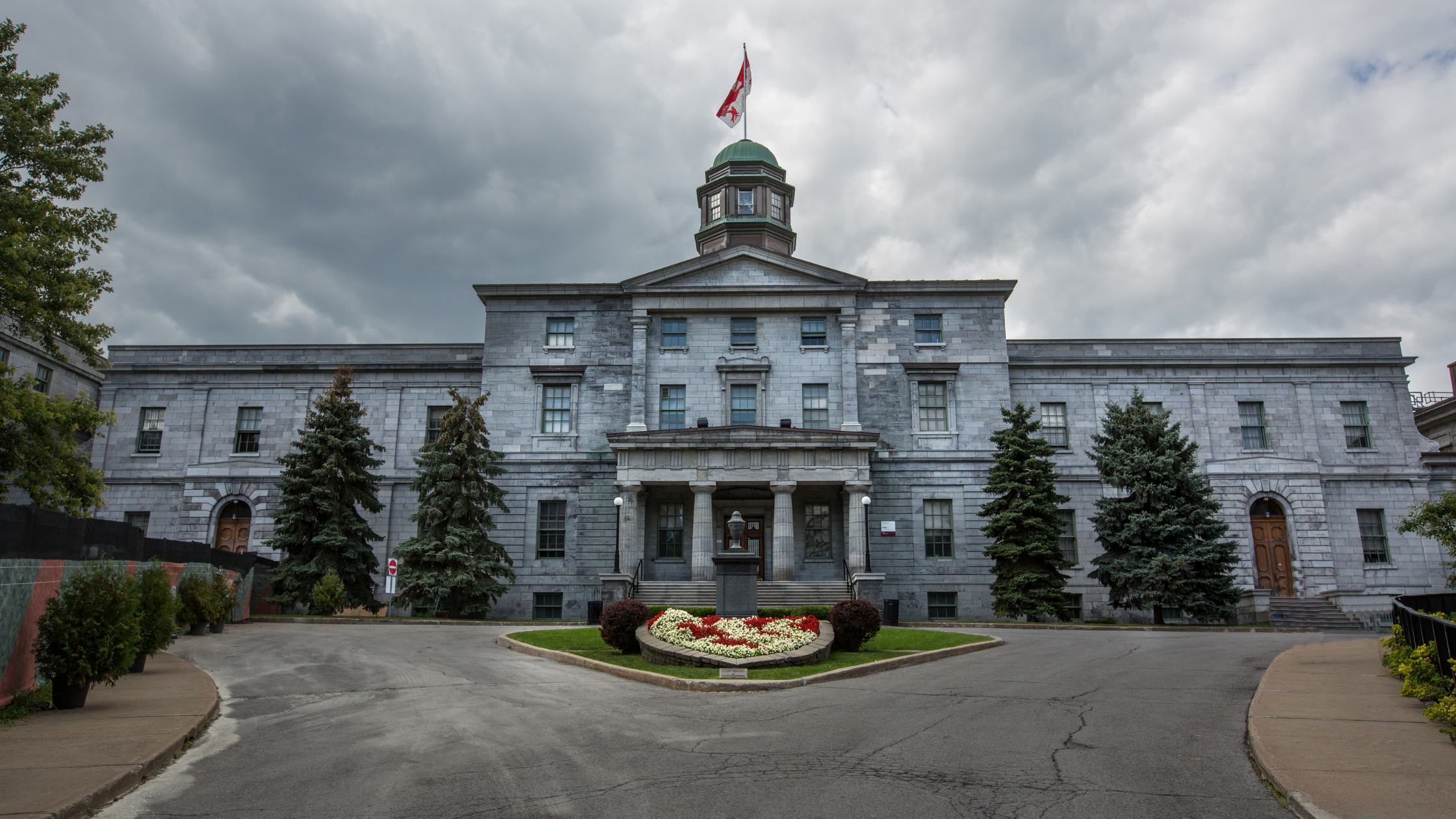 McGill University
McGill University is one of Canada's best-known institutions of higher learning and one of the most developed universities around the world. There are students from over 150 countries that attend the university with the university is known for being the most internationally diverse university across the country.
McGill was founded in 1821 so it has now been around for 200 years! The university is mostly known for its medicine, engineering and law programs.
Things to do near McGill University 
There is a lot to do and see in and around McGill University so leaving your bags somewhere and exploring the area will be essential to the enjoyment of your trip.
Just near McGill university you can find a huge green space featuring trails, a lake with boat rentals & striking city panoramas Mount Royal Park. In the park, you can go to Belvédère Kondiaronk which is accessed by staircase or trail and this broad terrace on leafy Mount Royal offers city and river views.
Just below the park, you can find Saint Joseph's Oratory of Mount Royal – Grand domed Catholic church with an art museum, gardens & organ concerts, plus tours and events.
Just near the university, you can find The Montreal Museum of Fine Arts and indulge in some beautiful art. The spacious museum showcases Québec & Canadian visual works, plus international contemporary art.
Stations near McGill University 
McGill Subway Station
Square Victoria Subway Station
Peel Subway Station
Saint-Laurent Subway Station
Champ De-Mars Subway Station
Explore the map with Luggage Storage locations here
McGill University luggage storage
You can store your luggage near McGill University easily with the aid of LuggageHero. You know what you need to see, you know where to go, the only thing in your way is your bags dragging you down. When you store your bags, you can explore the center hands-free and enjoy all it has to offer.
You can store your bags with LuggageHero for the price of only $1 per hour!
Why choose LuggageHero for luggage storage?
LuggageHero offers you flexible pricing – $1 per hour, and you get a security seal on your bag, which can ensure each of your bags is up to [pricinginsurance]. With LuggageHero, your luggage is safely and conveniently stored at a location near you and you can pick it up any time you like. You can choose to store your bags in many locations in Montreal. You can stop searching for lockers near McGill university or station and simply book online your luggage storage today.
With more than 30 storage options around Montreal, you have more than enough reasons to leave your luggage behind while you explore the city. Overnight storage can also easily be handled so if you need to drop off your bags for a few days in Montreal – no problem.
Download the LuggageHero app for quick storage options 
The app allows you to check out locations near McGill, book your storage and monitor how long your bags have been stored. Download the bag storage app and store bags easily wherever you are and for as long as you like.
Why is LuggageHero the best luggage storage provider?
✔️ Highest insurance in the industry
✔️ Only $1 per hour, with a maximum of 6$ per day.
✔️ A quick booking process online or in the free app.
✔️ Over 50,000 good reviews!
✔️ Over 2 million hours of bags stored.
✔️ Vetted and secure locations.
FAQ
Can I store my bags near McGill Station?
Yes, you can easily store your bags near McGill Station in Montreal with the help of LuggageHero's locations around the city. You can find over 30 options in Montreal for luggage storage.
How much does it cost to store bags near McGill?
It costs only 1$ per hour if you choose LuggageHero, with a maximum daily fee of only 6$ per day, per bag. You can store your bags for as few hours as you like and for as many days as you need to.
Can I store luggage in Montreal during COVID-19?
Yes, storing luggage in Montreal is actually contactless and all locations should be following the safety regulations. Just make sure to follow the regulations yourself and limit the spread of the virus.
Will my luggage in Montreal be safe with LuggageHero?
Storing luggage in Montreal with LuggageHero is completely safe. Yes, all of the LuggageHero locations have been personally checked regularly by LuggageHero staff.