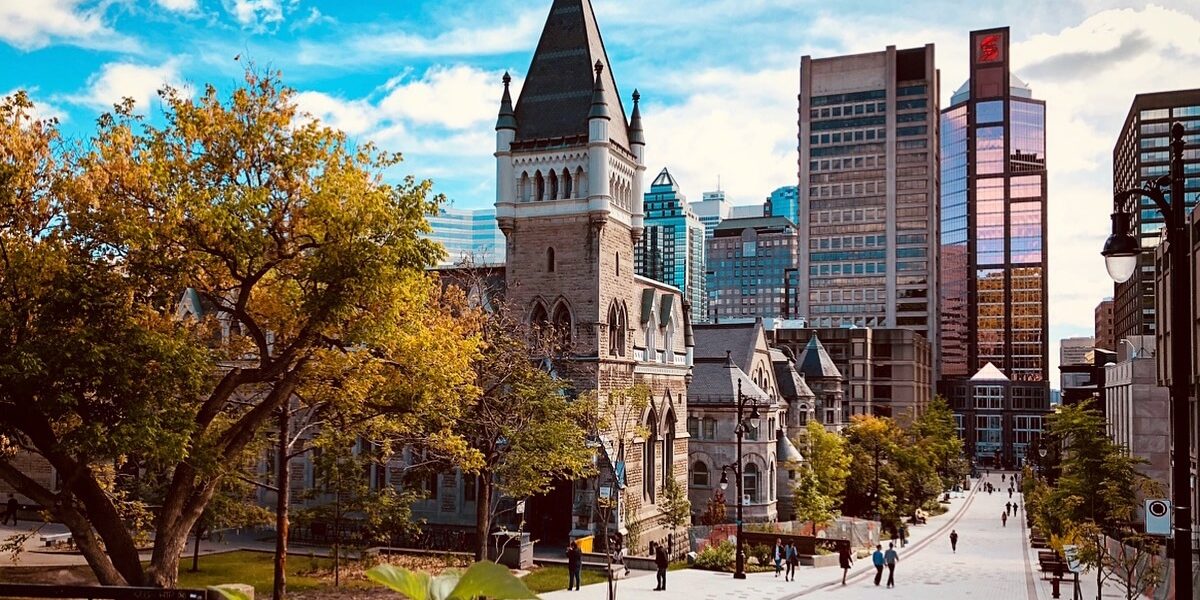 Luggage Storage McGill
Store your bags in a certified hotel or shop from $0.95/hour
Most-reviewed luggage storage service
Luggage Storage McGill
Are you walking around and need to store your luggage near McGill? Don't worry, we got you! 
Drop off your items at one of LuggageHero's luggage storage locations just around the corner.
At LuggageHero, we offer secured and cheap luggage storage. All our shops are certified by LuggageHero. And remember; LuggageHero is the only luggage storage service that offers an hourly and daily rate for maximum flexibility. 
Pricing
LuggageHero is the ONLY luggage storage service that offers you a choice of hourly or daily rates in McGill.
A flat rate starting at $0.95 per hour and from $6.05 per day allows you to pick an option that will best suit your needs. If you're only planning on staying for a few hours in a city, why pay for an entire day as you would with other luggage storage services? 
Half price compared to station lockers and airport lockers
Luggage lockers, also called city lockers, are generally at least double as expensive on a daily basis compared to LuggageHero's luggage storage service. Until recently, travelers could only stow their bags in these luggage lockers, offering very little flexibility regarding pricing, where to go, and luggage deposit.
Also, LuggageHero offers stores in countless places in order for you to always have the option of dropping off your luggage in a safe environment. Unlike luggage lockers in stations and airports, LuggageHero offers both hourly and daily rates. LuggageHero strives to offer flexible and cheap luggage storage nearby you at all times. 
We store all kinds of luggage – any size and any shape in verified stores
LuggageHero's users can store luggage of any size and/or shape in any of our storage locations. It doesn't matter if it is ski equipment, photo equipment, or backpacks. In other words, you can get baggage storage, suitcase storage, luggage deposit, or whatever our satisfied customers call it in a safe way as we accommodate it all. LuggageHero's customers can choose to be charged by the hour or choose our daily rate, regardless of what they store.
We can stow your bags luggage for several days
LuggageHero also provides multi-day storage, because we know flexibility is essential when you travel.
LuggageHero offers a lower daily rate when you store your luggage for longer. From the second day onwards, our customers pay from only $5 per bag per day.
Download LuggageHero's free luggage storage app
For greater convenience, you can download LuggageHero's app to see all our locations near you.
Opening hours
We have a variety of stores with different opening hours, so choose what fits you best! Go and pick the store here to see the opening hours.
Which payment methods are accepted?
All major credit cards are accepted. Be aware that the shops do not receive cash when using LuggageHero, and remember that the insurance on your luggage is valid only if the payment has been made directly to LuggageHero.
Cancellation of booking
For same-day cancellations and no-shows, there will be a fee equal to the daily rate at the selected storage location starting at $6.05 per bag.
Also been featured in The New York Times, Lonely Planet, and CNBC.
FAQ
Can I store my bags near McGill Station?
Yes, you can easily store your bags near McGill Station in Montreal with the help of LuggageHero's locations around the city. You can find over 30 options in Montreal for luggage storage.
How much does it cost to store bags near McGill?
It costs only 1$ per hour if you choose LuggageHero, with a maximum daily fee of only 6$ per day, per bag. You can store your bags for as few hours as you like and for as many days as you need to.
Can I store luggage in Montreal during COVID-19?
Yes, storing luggage in Montreal is actually contactless and all locations should be following the safety regulations. Just make sure to follow the regulations yourself and limit the spread of the virus.
Will my luggage in Montreal be safe with LuggageHero?
Storing luggage in Montreal with LuggageHero is completely safe. Yes, all of the LuggageHero locations have been personally checked regularly by LuggageHero staff.