Luggage Storage Birmingham
Store your luggage from /hour
Most-reviewed luggage storage service
Luggage storage Birmingham
Need to store your luggage while visiting Birmingham? Drop off your items at one of our luggage storage locations just around the corner from Birmingham New Street Station. Our partner locations will take good care of your luggage while you explore Birmingham and its surroundings. Overnight storage can easily be handled.
Luggage Storage Birmingham
Storing your luggage locally with LuggageHero will save you time commuting back and forth to the traditional storage facilities. You book online, get directions to the shop and once you drop off your bags, you are free to go explore the city.
Luggage storage has never been as easy as now. Our security seals provided in the shop activate a insurance on all of your bags and our storage timer will make sure you only pay for the hours spent.
Explore Birmingham hassle-free and turn your travel day into a holiday.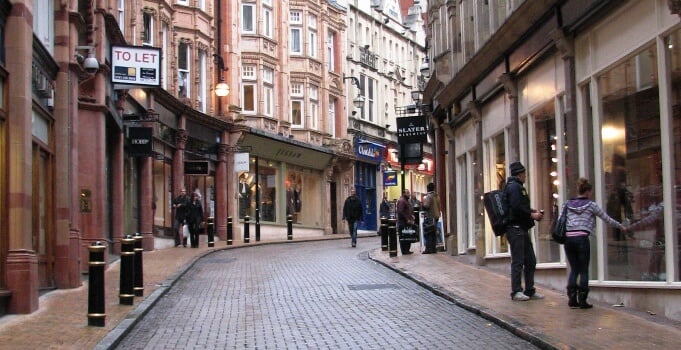 Birmingham
Birmingham is a city and metropolitan borough in the West Midlands, England. You'll find a ton of activities around the city from shopping, art galleries, sporting events, festivals, and much more.
With LuggageHero you can experience all of this and more without the weight of your luggage. Simply book the most convenient location that suits your travel plans, amend the amount of bags you wish to be stored and your drop-off date. Directions are available once you book. You only pay for the hours spent by starting our storage timer when arriving in the shop and you only pay if you show up.
Traveling to Birmingham from London? We have more than 120 locations across all of London. Easily book luggage storage in one of our partner locations and enjoy your travel day hassle-free. For luggage storage near Euston train station.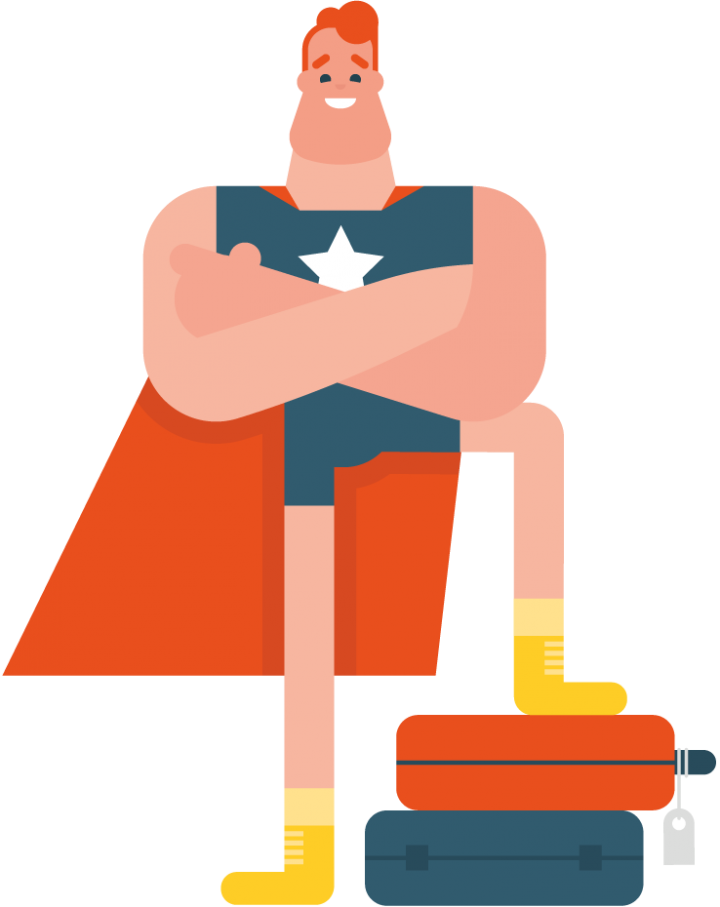 You pay by the hour – unlike other services!
We offer a speedy, convenient, and low-cost service.
LuggageHero charges users only for each hour used , unlike most other luggage services, which make you pay for the entire day. If you want to store your luggage all day or longer, we offer you a low daily cap of .
We're looking out for you
Your safety and security are our priority. That's why we have LuggageHero employees review and certify all our shops in Birmingham. We also seal every piece of luggage to keep them tamper-free. On top of that, we ensure every bag and what's inside it for up to . If you need to talk to someone at LuggageHero, we're here for you 24/7 through our online chat system.
Are you ready to store your bags?
Safety
We carefully certify and educate the operators at all our LuggageHero Birmingham locations about how to safely handle your belongings.
All our shops in Birmingham have been reviewed by a LuggageHero employee, who also regularly performs quality checks to make sure customers' belongings are kept in a safe and secure manner.
In addition, we provide security seals for each piece of luggage. These will be provided to you when you arrive at the shop, which ensures that no one can access your bags.
Furthermore, each piece of luggage and its contents are insured up to .
If you need someone to turn to, remember that customer online chat support is available 24/7.
Book risk-free luggage storage
We believe in making your travels as smooth and easy as possible, which is why it is important to us that NO FEES are charged to you until your luggage is dropped off.
Use our online booking service to choose a luggage storage site in Birmingham that is most convenient to your location and schedule. You can either book on arrival at the shop or book online in advance to secure your spot. Make an advance booking and you're guaranteed a space for your luggage in one of Luggagehero's many lockers.
But we know that sometimes plans change, especially when you're on the road. So if you don't show up, there's no charge. Nada. Zero. Zip. Zilch. Nothing! And no, you don't even have to cancel!
Download our free app for bag storage 
For even more comfort you can download our LuggageHero bag storage app where you can easily see all our locations around Birmingham. With our luggage storage app, you are able to store your bags anywhere in our 1,100+ locations.