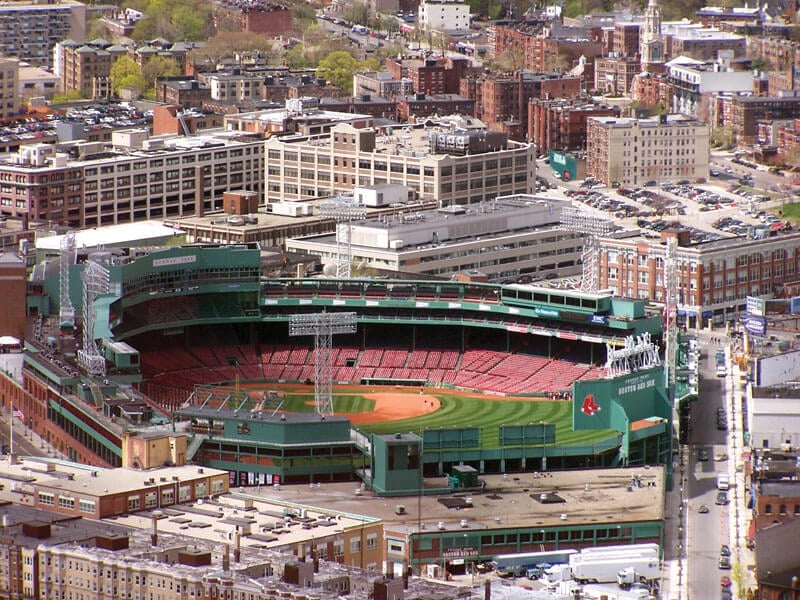 Luggage Storage Fenway Park Station
Only luggage storage to offer choice of hourly or daily rates in Fenway Park Station
Most-reviewed luggage storage service
Luggage storage Fenway Park Station
Are you looking for luggage storage before heading to a game at Fenway Park? Store your bags with one of LuggageHero's luggage storage locations nearby and enjoy the game hassle-free or wander around Boston.
LuggageHero storage sites are certified hotels, cafes, and shops. Advance bookings ensure space for your bags. The address and directions to our partner shops are available at the time of booking. All bags are sealed off with our security seals and they can insure each piece of luggage with for $3000 insurance once you have dropped off your bags and started our storage timer on your booking page.
Download LuggageHero's free luggage storage app:
For even more comfort and ease, you can download LuggageHero's bag storage app where you can see all our locations around you.
We store all kinds of luggage – any size and any shape
LuggageHero's users can store luggage of any size and/or shape in any of our storage locations. It doesn't matter if it is ski equipment, photo equipment, or backpacks – our luggage stores can accommodate all. LuggageHero's customers can choose to be charged by the hour or choose our daily rate – no matter of their left luggage.

We can store your luggage for several days
LuggageHero also provides multi-day storage to its customers because we know flexibility is an essential part when you travel. LuggageHero offers a lower daily rate when you store your luggage for a longer period. From the second day onwards, our customers pay only $5 per bag per day.
Pricing
Luggagehero is the ONLY luggage storage service that offers you a choice of hourly or daily rates in the Fenway Park Station. A flat rate of $7.95 per day and $0.95 per hour allows you to pick an option that will suit your needs best. If you're only planning on staying for a few hours in a city, why pay for an entire day as you would with other luggage storage services. No hidden fees and no need to pay in advance, pay only if you show up at the luggage drop-off location. All luggage is insured against damage, loss, and theft & a security seal is provided.
Is there a difference between left luggage and luggage storage?
Left luggage is luggage that people have left in a designated luggage locker facility. The term 'left luggage' is mostly being used in the UK. And luggage storage is a storage facility where people leave their luggage. Luggage storage is the most common name used internationally when referring to storing luggage. In other words, there is absolutely no difference between the two concepts. They are both defined by people's need of storing luggage which can be collected at a later time. So whether you are looking for left luggage or luggage storage, LugaggeHero is here to take care of your belongings.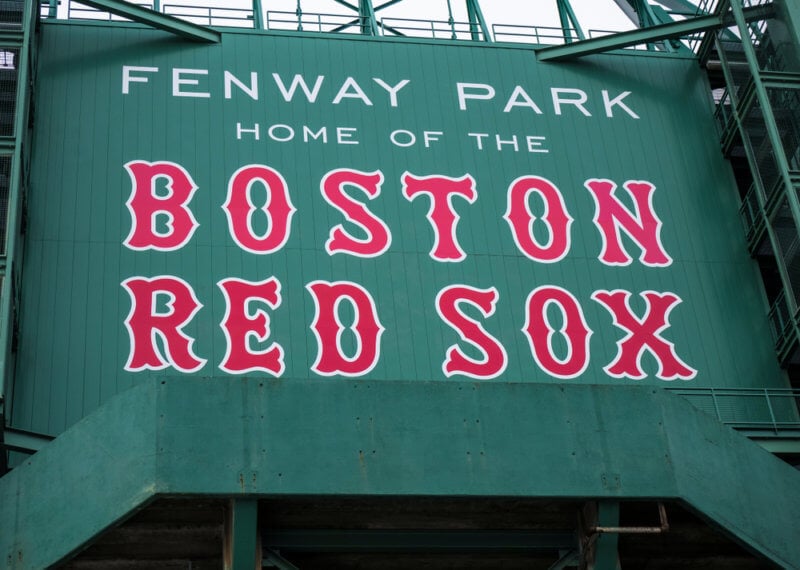 Fenway Park
Fenway Park is a baseball park located in Boston near Kenmore Square and has been the home for Boston Red Sox since 1912.
You can get back and forth to Fenway Park from Boston South and North Station. Get off at Kenmore or Yawkey Station and you'll have a short walk to the main entrance.
Check out why KnockKnock recommends storing your baggage with LuggageHero here!
Fenway Park bag policy
Before heading to a game be aware that all persons, bags, and personal items are subject to inspection before entering Fenway Park. Bags that are larger than 5″x9″x2″ are not permitted, with the exception for medical equipment and diaper bags.
Use our map to find the nearest certified shops near Fenway Park Station
Luggage storage chart
Based on the chart below, LuggageHero is the best luggage storage option in Boston. LuggageHero the only one that offers both hourly and daily prices with the possibility of insurance. Luggage storage in Boston has never been so easy!
The chart is created based on the most popular luggage storage options.
Name
Price
Insurance
Flexible arrival
Reviews
Name
Price
Insurance
Flexible arrival
Reviews
LuggageHero
$0.95/hour or $7.95/day
Up to $3000
Yes
67.050
Name
Price
Insurance
Flexible arrival
Reviews
NannyBag
$6 day & no hourly option
Up to $1100
No
27,802
Name
Price
Insurance
Flexible arrival
Reviews
Vertoe
$5.95 day & no hourly option
Up to $5000
No
4,708
Name
Price
Insurance
Flexible arrival
Reviews
Radical Storage
$5 day & no hourly option
No
No
900
Download the LuggageHero app to find out more about luggage storage
Frequently asked questions
What can you bring inside Fenway Park?
As of Opening Day 2021, no bags are allowed inside the park except a diaper bag, small purse, or medical bag. Diaper bags are allowed as long they can fit under your seat, but all other bags must be 5″ x 9″x 2″ or smaller; which includes purses.
Which are the closest stations to Fenway Park?
Kenmore and Fenway stations are within walking distance of Fenway Park.
Can I use the bus to arrive at Fenway Park?
Routes 1, 8, 19, 47, 55, 57, 60, 65, CT2, and CT3 stop within walking distance of Fenway Park. Be mindful that routes and schedules may vary
Are there any luggage lockers in the neighbourhood of Fenway Park?
LuggageHero provides a number of baggage storage sites around Fenway Park, where you can store your belongings with complete security and up to $3000 insurance coverage.
Is there a limit to the size of luggage that may be stored with LuggageHero?
LuggageHero's users can store luggage of any size and/or shape in any of our storage locations.