Sådan virker det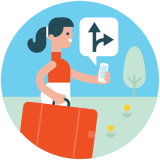 Book online og modtag rutevejledning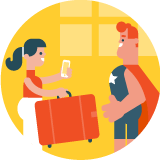 Aflever din bagage hos en LuggageHero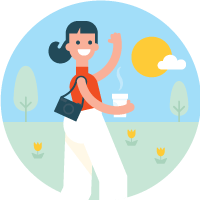 Gå på opdagelse uden vægten af din bagage
Details on how it works: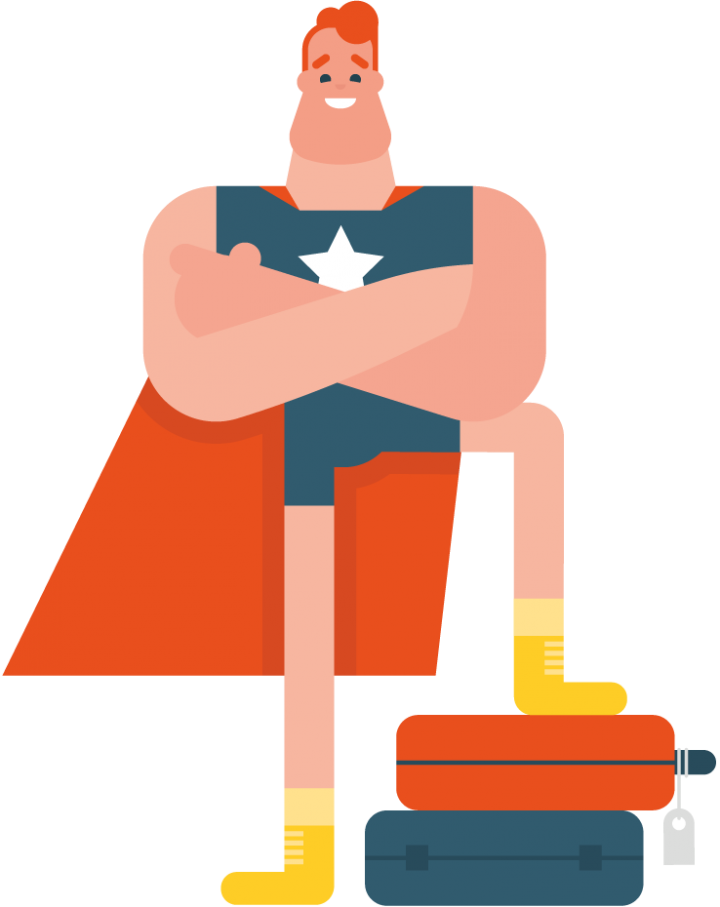 Luggage storage sites are located inside existing businesses, including retail outlets, hotels, cafes, and more. All are vetted by LuggageHero's local employee, who performs regular quality checks.
No download necessary. To store luggage, travelers simply visit LuggageHero.com, choose a location, and place a booking.
Start the storage timer on site when dropping off your luggage and stop the storage timer upon pick-up. For those traveling without internet access, most sites have Wi-Fi (designated on the map).
No fees are charged until luggage is dropped off.
Users are charged by the hour, with a reasonable daily maximum. Luggage can be stored for multiple days.
Security seals are placed on bags to assure that luggage remains secure.
Each piece of luggage and its contents are insured up to $3,000 in the USA and equivalent amounts elsewhere.
Customer online chat support is available 24/7.
Read more:
What
LuggageHero is a trailblazing luggage-storage network that operates via the peer-to-peer sharing economy system.
Who, Where and When
Danish founder and CEO Jannik Lawaetz started LuggageHero in 2016 in Copenhagen. It has about 50 drop-off points in his hometown. LuggageHero launched in London in March 2017. It has more than 120 storage sites.
As of August 2018, LuggageHero had stored more than 75.000 pieces of luggage across 280 sites in less than 2 years – with none damaged or lost.
LuggageHero launched its third and largest site — New York City — in December 2017. It debuted with more than 100 storage sites covering four boroughs of New York and is expected to grow more sites.
The company anticipates that 36 new cities will be launched in 2019. Stay tuned by subscribing to the newsletter here.
Gør dine rejsedage til en feriedage
Vi lader dig opbevare din bagage i en lokal butik, cafe eller hotel.
Lav timebaseret pris inklusiv fuld forsikring.