How Luggage Storage works in 3 steps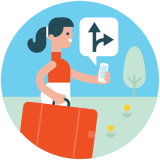 Book online and receive directions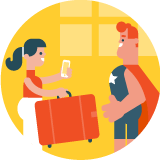 Drop off the luggage at a LuggageHero partner location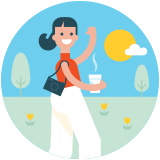 Enjoy your time without the weight of your luggage
Details on how it works:
No download necessary. To store luggage, travelers simply visit LuggageHero.com, choose a location, and place a booking.
Start the storage timer on-site and stop the storage timer upon pick-up using your mobile-browser. Most sites have Wi-Fi (designated on the map) for those traveling without Internet access.
No fees are charged until luggage is dropped off.
Users are charged by the hour, with a reasonable daily maximum.
Each piece of luggage and its contents are insured up to $3,000 in the USA and €2,500 in Europe and equivalent amounts elsewhere.
Customer online chat support is available.
Read more:
What
LuggageHero is a trailblazing luggage-storage network that operates via the peer-to-peer sharing economy system.
Luggage storage sites are located inside existing businesses, including retail outlets, hotels, cafes, and more. All are vetted by LuggageHero's local representative, who performs regular quality checks. Check out some of the people behind the local businesses right here.
Who, Where and When
Danish CEO and co-founder Jannik Lawaetz started the first stage of LuggageHero in 2016 in Copenhagen. It has about 50 drop-off points in his hometown. LuggageHero launched in London on March 2017. It has more than 120 storage sites. New York followed the same year, with more than 140 sites. By January 2020, LuggageHero had expanded to more than 35 cities,with more on the way. Locations include Madrid, Barcelona, Lisbon, Boston, Montreal, Rome, Paris, Amsterdam, Chicago, Miami, Venice, Porto, Berlin, Milan, San Francisco, Vienna, Dublin, and Washington DC.
LuggageHero secured VC funding from one of the biggest VC firms in the Nordics as well as a successful crowdfunding campaign on Seedrs that was overfunded within a day of securing investment from more than 740 investors.
As of August 2022, LuggageHero had racked up more than 4,000,000 hours of stored luggage with no filed claims of damage or loss.
Stay tuned by subscribing to the newsletter here.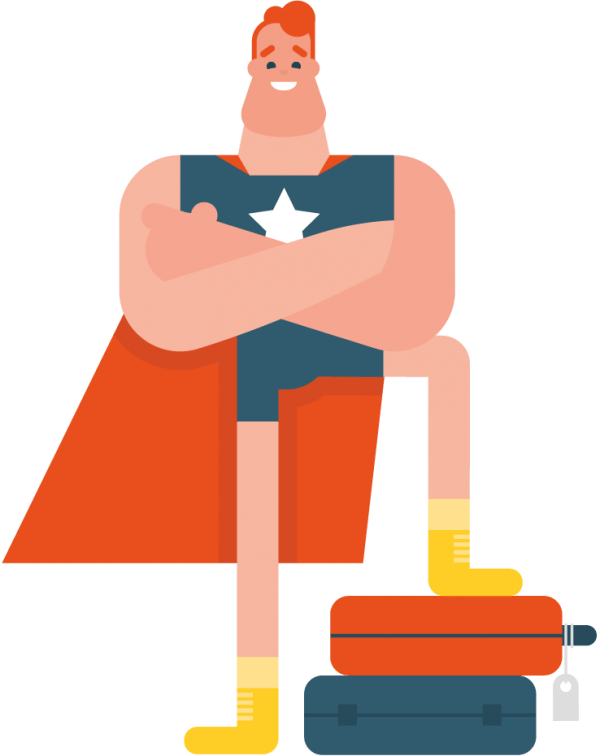 Turn your travel days into holidays
Store your luggage in a local shop, café or hotel
Pay a low hourly rate or a flat rate