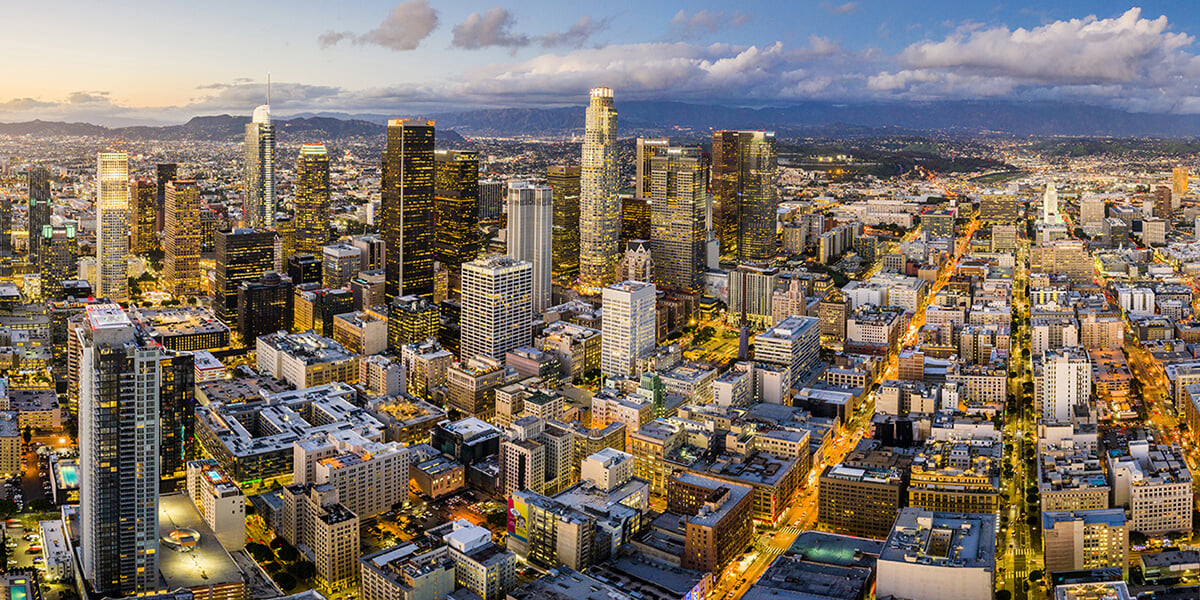 Consigna de equipaje en Downtown LA
Guarda tus maletas en un hotel o una tienda certificados desde /hora
Qué dicen nuestros clientes
Consigna de equipaje en Downtown LA
¿Quieres darte una vuelta y necesitas guardar la maleta cerca de Downtown LA? No te preocupes, ¡nosotros te ayudamos! 
Deja tus cosas en uno de los establecimientos con servicio de consigna de equipaje de LuggageHero muy cerca de ti.
En LuggageHero, ofrecemos un servicio de consigna de equipaje garantizado y económico. Todas nuestras tiendas han sido certificadas por LuggageHero. Recuerda que LuggageHero es el único servicio de consigna de equipaje que te ofrece tarifas diarias y por horas para una máxima flexibilidad. 
Precios
LuggageHero es el ÚNICO servicio de consigna de equipaje que te ofrece tarifas diarias o por horas en Downtown LA.
Podrás elegir la opción que mejor se adapte a tus necesidades con nuestra tarifa plana de al día o de por hora. Si tan solo vas a estar unas horas en una ciudad, no tienes por qué pagar por un día entero como te piden otros servicios de consigna de equipaje. 
Te ofrecemos la mitad de precio que los casilleros en estaciones y las consignas de aeropuertos
El precio del alquiler de una consigna de equipaje por día es, generalmente, el doble de caro de lo que el servicio de LuggageHero ofrece. Hasta hace no mucho tiempo, los viajeros solo podían guardar sus maletas en estas taquillas para equipaje, que no se destacan por su flexibilidad en cuanto al precio y la ubicación.
Además, LuggageHero te permite guardar tus maletas en numerosos sitios para que siempre tengas la opción de guardar tu equipaje en un sitio seguro. A diferencia de las taquillas para equipaje en las estaciones y los aeropuertos, LuggageHero te da la opción de una tarifa por hora y por día. LuggageHero se esfuerza al máximo por ofrecer una opción económica y segura para que puedas dejar tus maletas cerca de ti y en cualquier momento. 
Almacenamos todo tipo de equipaje, de cualquier tamaño y forma, en tiendas verificadas
Los usuarios de LuggageHero pueden guardar maletas de cualquier tamaño o forma en cualquiera de nuestros establecimientos de consigna de equipajes. Da igual si se trata de equipos para esquiar, equipos fotográficos o mochilas. Dicho de otro modo: puedes conseguir almacenamiento para equipajes, consigna de maletas, depósito de equipaje, o como quiera que nuestros satisfechos clientes lo llamen, ya que lo admitimos todo. Los clientes de LuggageHero pueden elegir entre tarifas por horas o diarias, independientemente de lo que necesiten guardar.
Podemos custodiar tu equipaje durante varios días
En LuggageHero, también tenemos consigna para maletas para varios días, ya que sabemos que la flexibilidad es esencial cuando estás de viaje.
LuggageHero dispone de una tarifa diaria más barata para guardar tus maletas durante más tiempo. A partir del segundo día, nuestros clientes únicamente pagan por bulto y día.
Descarga gratis la app de consigna de equipaje de LuggageHero:
Para mayor comodidad, puedes descargar la app de LuggageHero, desde la que podrás ver todos nuestros establecimientos cerca de ti.
Horarios de apertura
Tenemos una variedad de tiendas con distintos horarios de apertura para que puedas elegir la que mejor se adapte a ti. Elige qué tienda quieres aquí para ver los horarios de apertura.
¿Qué métodos de pago aceptamos?
Se aceptan todas las tarjetas de crédito más utilizadas. Ten en cuenta que los establecimientos no aceptan dinero en efectivo por los servicios de LuggageHero y recuerda que el seguro de equipaje solo es válido si el pago se hizo directamente a LuggageHero.
Cancelación de reserva
Para cancelaciones en el mismo día o si finalmente no utilizas el servicio, se aplicará una tarifa equivalente a la tarifa diaria de por maleta.
Descubre por qué KnockKnock recomienda guardar tus maletas con LuggageHero. También han hablado de nosotros en The New York Times, Lonely Planet y CNBC.
Frequently Asked Questions about Downtown LA
Is Downtown LA safe to walk during the day?
It is safe to walk around Downtown LA. One of the must-see attractions is Griffith Park. Especially during the night, it is possible to see West Hollywood, Century City and on a clear night, Santa Monica from the downtown skyscraper.
Are there any luggage lockers in the vicinity of Downtown LA?
Yes, the Downtown LA neighborhood has storage lockers and several other luggage drop-off locations. LuggageHero provides a number of baggage storage sites around Downtown LA and throughout Los Angeles where you can store your belongings with complete security and up to $3000 insurance coverage.
Luggage storage sites are located inside existing businesses, including retail outlets, hotels, cafes, and more. All are vetted by LuggageHero's local employee, who performs regular quality checks. Every piece of luggage is secured with unique security seals provided for free at your local LuggageHero.
What is the price to store luggage in Downtown LA?
Most luggage services charge their customers for an entire day. However, LuggageHero provides its customers another pricing system - we charge by the hour, $1 per bag.
Where is the luggage stored?
Luggage storage sites are located inside existing businesses, including retail outlets, hotels, cafes, and more. All are vetted by LuggageHero's local employee, who performs regular quality checks. Every piece of luggage is stored away from any public access and secured with a security seal every time. For extra safety we include $3000 insurance for each luggage.
What will happen in case I have a problem with my booking?
If you encounter a problem with a luggage storage booking, you can email us at contact@luggagehero.com and we will get back to you and solve the problem as quickly as possible.
Is there a limit to the size of luggage that may be stored with LuggageHero?
LuggageHero's users can store luggage of any size and/or shape in any of our storage locations. It doesn't matter if it is ski equipment, photo equipment, or backpacks - our luggage stores can accommodate all.