The complete guide for finding luggage storage all over Glasgow in 2021.
Glasgow, the most populous city in Scotland, laying on the River Clyde, has a lot to offer. Whether you find yourself admiring the Glasgow Cathedral, tasting beers in one of the many breweries, or exploring the City Centre Mural Trail, we are sure you will enjoy this Scottish city to the fullest. We also know the hassle when you have to check out of your apartment, but still have a few hours until your flight or train ride back home. Carrying your bags around can be quite annoying. That's where LuggageHero comes in with a solution! We are more than happy to help you with finding luggage storage in Glasgow. You'll have a number of different options to store your bags when visiting the beautiful city of Glasgow and this guide aims to help you find out what these options are.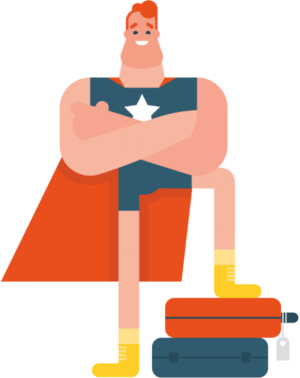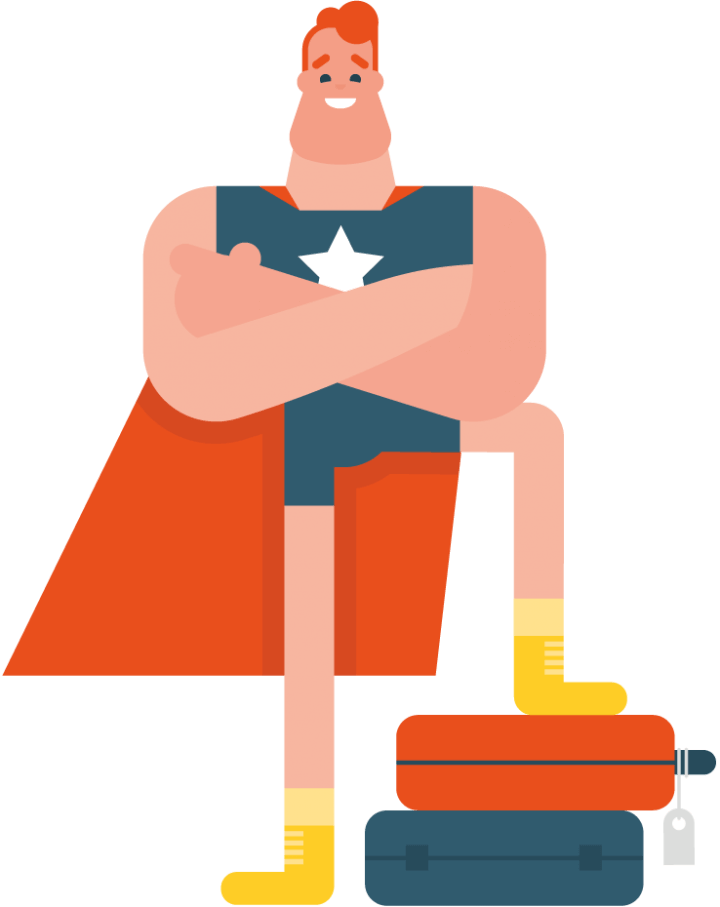 Luggage storage options in Glasgow
1. Glasgow Central Station
Glasgow Central Station is the busiest railway station in Scotland and the twelfth-busiest station in whole Britain. Whether you are arriving by train and need to store your luggage before checking-in into your accommodation, or you have already checked-out, but still have a few hours before hopping on your train back home, or you simply want to leave your large luggage in Glasgow and travel to different parts of Scotland before picking it up again, Glasgow Central Station allows you to store your bags in their Left Luggage.
Location: next to Platform 1 on the ground level of the station
Prices: 
£6.00 per item up to 3 hours
£8.00 per item for 3-24 hours
£4.00 per item for each additional 24 hours
2. Buchanan Street
One of the most famous shopping streets in Glasgow might also be a place where you would like to store your luggage. Buchanan Street Bus Station flows you to store your luggage
Opening times: 06:00-23:00
Prices:
Small (hand baggage): £5.00
Medium (backpacks): £6.00
Large (large suitcases) £7.00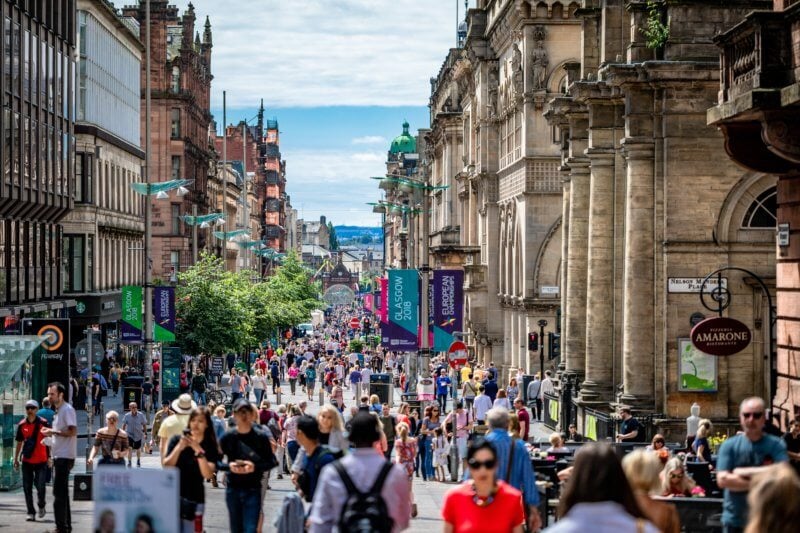 3. Queen Street
The Queen Street Railway Station is the third busiest in Scotland. Similarly to the Central Station it offers left luggage facilities. However, the station is currently under construction and the pricing info is not available.
4. St Enoch Subway Station
St Enoch Subway Station is one of the biggest subway stations in Glasgow and it is very famous for its distinctive entrance building. The former Victorian style building was replaced by a modern glass entrance, no less beautiful. While this station does not offer any luggage storage facilities, it is only 6 minutes walk away from the Glasgow Central Station, where you can comfortably store your bags.
5. Argyle Street Station
Argyle Street Station is one of the most important transportation hubs in Glasgow, connecting north of the city with the south. It only takes 8 minutes to walk to the Central Station from Argyle, in order to store your luggage.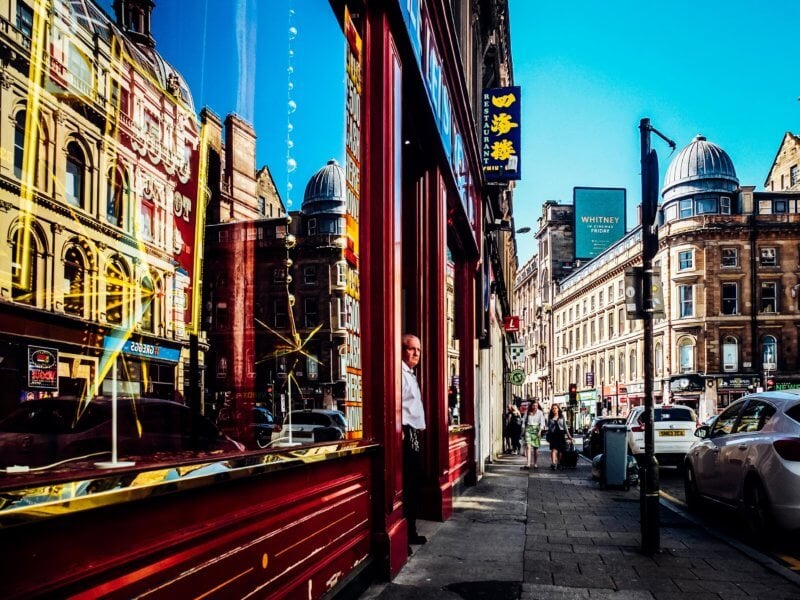 Storing your luggage at the main tourist points in Glasgow
Kelvingrove Art Gallery and Museum – luggage storage at the Lower Ground Entrance. £1 per item.
Riverside Museum – storage available with Eelway.
Glasgow Airport – luggage storage is in the main check-in hall. £12.50 per item/day, £10.00 per each additional day or £50.00 per item for a week.
Soon, you will be able to store your luggage in Glasgow with LuggageHero!
Four simple steps to store your luggage with LuggageHero in Glasgow.
1.Book online or through our app.
2.Start the storage timer in your browser when arriving at the shop or use the link sent to you to access your booking page.
3. Enjoy yourself in Glasgow!
4. Pick up your luggage and stop the storage timer on your booking page.
Download LuggageHero's free luggage storage app:
For even more comfort and ease, you can download LuggageHero's bag storage app where you can see all our locations around Glasgow.
Most-reviewed luggage storage service
FAQ about luggage storage in Glasgow
Here are some of the most often asked questions and answers on storing luggage in Glasgow.
Are there luggage lockers at Glasgow Central Station?
You can leave your luggage at a luggage facility next to platform 1. You can pre-book storage for your heavy bags.
Can you leave luggage at Glasgow Airport?
Glasgow Airport has a great service which allows you to leave items in a safe, secure storage area for up to 3 months.
Is LuggageHero safe to use?
LuggageHero is very safe to use as each time you store your luggage, you have insurance for up to on your belongings.