Luggage Storage Copenhagen Airport

Need to store your luggage at Copenhagen Airport? luggage storage with LuggageHero is as convenient as ever. We provide safe, insured and easy luggage storage in location all around Nørreport station and Kongens Nytorv. This will give you easy access to the Metro taking you directly to Copenhagen Airport.
Copenhagen Airport is only 17 minutes away from Nørreport Station and 21 minutes if you are leaving from Copenhagen Central Station. You can easily enjoy Copenhagen City Centre on both your arrival and departure day.
With our LuggageHeroes right next to the station, you can explore the city without the hassle of dragging around your luggage. Why not turn your travel day into a holiday and get the most out of your trip to Copenhagen?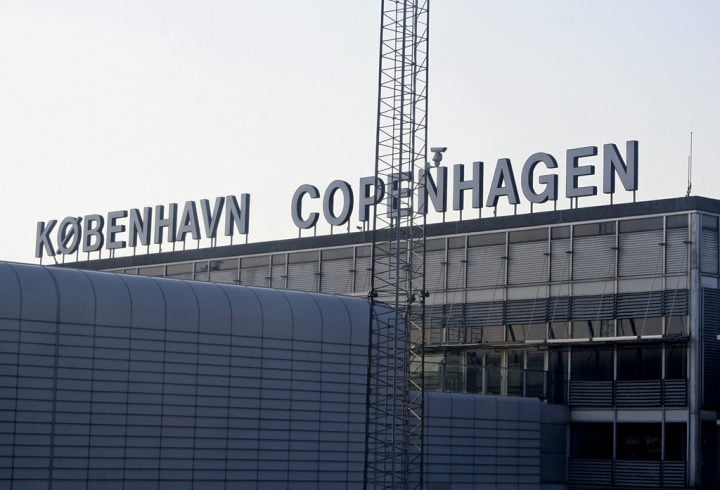 You can store your luggage outside the premises of Copenhagen Airport in their luggage deposit located in the parking garage P4. Small bags are DKK60 for 4 hours and DKK80 for larger bags. It is only possible to pay with credit card (VISA or Mastercard). You choose to pre-pay for a period of either 4 or 24 hours.
Using luggage lockers for your luggage is a losing combination: it's expensive and inconvenient. Instead, you can book your luggage storage in advance (or not) from more than 50 locations in Copenhagen. The best part? Not only are you guaranteed a space, only pay for the time spend on storage and it's totally risk-free because if you don't show up, we don't charge you. That's what we call a winning combination!
Flexible Luggage Storage
Daily pricing
/day
Per bag
Hourly pricing
/hour
Per bag
How Luggage Storage works in 3 steps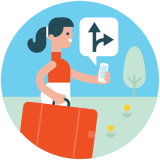 Book online and receive directions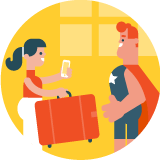 Drop off the luggage at a LuggageHero partner location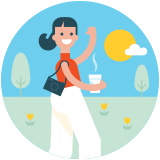 Enjoy your time without the weight of your luggage
FAQ
Luggage storage sites are located inside existing businesses, including retail outlets, hotels, cafes, and more. All are vetted by LuggageHero's local employee, who performs regular quality checks.
How to store your luggage at LuggageHero
Use the search bar up top of the page to start browsing your ideal spot for your luggage or click "My location" Use the map or browse the list of shops.

Once you've booked, you simply show up, click "start storage timer" on your smartphone or follow the link provided on email or SMS. Directions are available once you have made a booking.

Upon pick-up, click "stop storage timer" which will process payment.
How do I calculate the price?
We can store your bags for as long as needed! We have three different pricing rates - the hourly rate for when you need storage for a couple of hours, the daily rate for when you need storage for a single day, and the multiday rate for when you need storage for more than 24 hours. Please note that you need to start the timer for your booking, no matter which rate you choose.
Insurance and safe luggage storage
In the collaboration with First Marine Insurance Ltd., cover holders for Lloyd's of London, one of the world's largest insurance companies, we are proud to be covering each piece of luggage free of charge every time you use our luggage service. The premium insurance is optional, you can easily add it when making your booking and it will cover your bags for up to $3,000/€2500 while being stored. On the other hand, if you decide not to add the insurance, there is always a guarantee of $500. Make sure you do not pay cash in a drop-off/pick-up shop, because insurance will not cover any bookings that are not paid directly to LuggageHero. You must pay directly to LuggageHero to be covered.
Submit your credit card information for swift drop-off and pick-up at a LuggageHero location. You don't need to worry about having the right currency on hand when paying online. All major credit cards are accepted. The shops do not receive cash when using LuggageHero. The insurance on your luggage is valid only if the payment has been made directly to LuggageHero.
You don't need to download anything to use LuggageHero. You simply book using our website. Once you are at the shop, you check yourself in using the link provided when booking. But we of course suggest to download our app for more comfort.
Where is the luggage stored?
Luggage storage sites are located inside existing businesses, including retail outlets, hotels, cafes, and more. All are vetted by LuggageHero's local employee, who performs regular quality checks. Every piece of luggage is stored away from any public access.
Can I cancel my booking with LuggageHero?
Of course! We know that plans can change; therefore you have the option to cancel a booking free of charge until midnight before your drop-off date by going to your booking page > Booking options > Cancel booking

For same-day cancellations, a fee of €5.00/$5.00/£5.00/DKK30.00 per bag will be charged for the booking, and for no-show bookings, a fee equal to a full day of storage per bag will be charged for the booking.
On hand to assist travelers with their luggage everyday
Feb 23, 2018
· 1 min read