Luggage Storage Greyhound Bus Station
Luggage Storage Greyhound Bus Station - 7 days a week - from $1/hour
+55.000 travelers reviewed LuggageHero
Luggage storage Greyhound Bus Station
Are you looking for luggage storage at Greyhound Bus Station? You can store your bags with one of our luggage storage locations all around the station and explore Chicago hassle-free. No need to drag your bags around town – explore the city on your own terms!
LuggageHero storage sites are certified hotels, cafes, and shops. Advance bookings ensure space for your bags. The address and directions to our storage locations are available at the time of booking. All bags are sealed off with our security seals ensuring each piece of luggage up to once you have dropped off your bags and started our storage timer on your booking page. With LuggageHero you can find more than 20 luggage storage locations all around Chicago.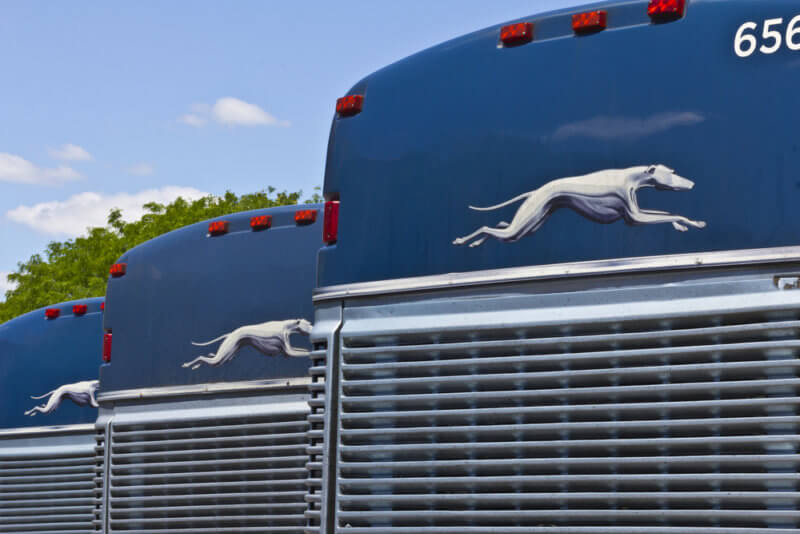 Greyhound Bus Station
The bus station at 630 W Harrison St is a popular bus station in Chicago. It serves as the departure point for 399 daily trips from Chicago to various destinations including Detroit, New York, and Ann Arbor, among other places.
0.9 miles away from the station you have the center of Chicago which could be considered a small walk without your bags. About 21.3 miles you have O'Hare Airport which can be reached from the station by public transit in one and a half hour.
With the city center within reasonable reach, you have a connection from the Greyhound bus station to the Magnificent Mile, Washington/Wabash station, and Clark/Lake station. Just around the corner, you'll have Chicago Union Station.
Not sure when your bus is? Check out Greyhound Bus Station's departures here.
Opening hours of GreyHound Bus Station 
However, the opening hours for buying tickets differ 
Keep this in mind if you are catching a night bus at Greyhound Bus Station.
Package Express:
(312) 408-5817
Customer Service:
(312) 408-5821
Store your luggage near Greyhound Bus Station, Chicago
Easy & affordable
Luggage storage has never been quicker, easier, or more affordable. LuggageHero users are charged by the hour $1, unlike most luggage lockers or facilities, which charge for the day. We also offer a reasonable daily maximum , and luggage can be stored for multiple days. Store your luggage near Greyhound Bus Station and enjoy the city while you wait for your bus.
Safety
Unlike similar concepts, all our shops in Chicago have been reviewed by a LuggageHero employee, we provide security seals for each piece of luggage, and each piece of luggage and its contents are insured up to $3000. You will not find any other luggage storage providers in Chicago that offer the same. Our customer online chat support is available 24/7.
Map of luggage storage locations
Find the nearest location to store your luggage near Greyhound Bus Station here.
Things to do near Greyhound Bus Station 
Check out the Old Chicago Main Post Office  which is a nine-story-tall building in downtown Chicago.
Just around the corner you can also check out the Old Saint Patrick's Catholic Church. A Historic Catholic church founded in 1846 provides Sunday Mass, guided tours & an annual block party.
Go take a look at the Willis Tower! The iconic, 110-story skyscraper featuring expansive views of Chicago from its 103rd-story Skydeck.
Just near the tower, you can also find the Rookery Building – Chicago's oldest high-rise, this 1885 Romanesque structure has a Frank Lloyd Wright-designed lobby.
Check out the University of Illinois at Chicago.

What are you waiting for? Leave your bags at a luggage storage location near Greyhound Bus Station and enjoy all that Chicago has to offer!
Download the free app for luggage storage near Greyhound Bus Station 
For even more comfort you can download our LuggageHero bag storage app where you can easily see all our locations around Chicago. With our luggage storage app, you are able to store your bags anywhere in our 1000+ locations around the world as well! No need to download different apps wherever you go.
Frequently Asked Questions about Greyhound Bus Station
Can you leave your bags at Greyhound bus station?
Yes, your bags can be stored for up to 24 hours at Greyhound Bus Station. Prices differ according to your destination, ask at the local station. Use an alternative like LuggageHero to book ahead and insure space for your bags.
Is there assigned seating on Greyhound?
No, you can take any available seat in the bus.
How often do Greyhound buses stop for breaks?
The Greyhound buses stop every 2 to 4 hours for a short break.
Can I bring a bicycle on Greyhound bus stations?
The Greyhound counts bicycles as oversize luggage which means that a bicycle costs $30 plus tax. All traveling cyclists needs to keep this in mind when taking a bicycle onto a Greyhound bus.
Do you get your bags checked at Greyhound bus station?
It depends on the station as some Greyhound bus stations have security and some don't. Even if your bags are checked or not, the security mainly just patrol the station to ensure safety.