Luggage Storage Newark Airport
Only luggage storage to offer choice of hourly or daily rates in Newark Airport
Most-reviewed luggage storage service
Luggage storage Newark Airport
LuggageHero partnered up with more than 130 local shops around NYC. This gives you the opportunity to find the location that suits your travel plans the best and store your luggage at a low hourly rate.
Don't spend precious time commuting far around NYC to store your luggage. Search for the area you want to explore, leave your luggage with one of our trusted partners, and off you go to explore The Big Apple.
Check out why LuggageStorage recommends storing your baggage with LuggageHero here!
Download LuggageHero's free luggage storage app:
For even more comfort and ease, you can download LuggageHero's bag storage app where you can see all our locations around you.
We store all kinds of luggage – any size and any shape
LuggageHero's users can store luggage of any size and/or shape in any of our storage locations. It doesn't matter if it is ski equipment, photo equipment, or backpacks – our luggage stores can accommodate all. LuggageHero's customers can choose to be charged by the hour, or choose our daily rate – no matter their left luggage type.
Pricing
Luggagehero is the ONLY luggage storage service that offers you a choice of hourly or daily rates in New York City. Flat rate of $8 per day and $1 per hour which allows you to pick an option that will suit your needs best. No hidden fees and no need to pay in advance, pay only if you show up to the luggage drop off location.
130 luggage storage locations that are open daily 24/7. All luggage is insured against damage, loss, and theft & security seal is provided.
We can store your luggage for several days
LuggageHero also provides multi-day storage to its customers because we know flexibility is an essential part when you travel.
LuggageHero offers a lower daily rate when you store your luggage for a longer period. From the second day onwards, our customers pay only $5 per bag per day.
Is there a difference between left luggage and luggage storage?
Left luggage is luggage that people have left in a designated luggage storage facility. The term 'left luggage' is mostly being used in the UK. And luggage storage is a storage facility where people leave their luggage. Luggage storage is the most common term used internationally when referring to storing luggage.
In other words, left luggage and luggage storage are synonyms, hence there is no difference between the two phrases. They are both defined by people's need of storing luggage, which can be collected at a later time. So whether you are looking for left luggage or luggage storage, LugaggeHero is here to take care of your belongings.
Luggage Storage Newark Airport
Newark Airport is located 45 minutes from Port Authority Bus Terminal and Penn Station. You have easy access to the center of New York with the Newark Airport Express.
With LuggageHero you can turn your travel day into a holiday and get the most out of your days in New York City. Use the app or the website to find the best luggage storage near you.
All our shops are certified by LuggageHero and all bags are sealed off with our security seals ensuring each piece of luggage is up to .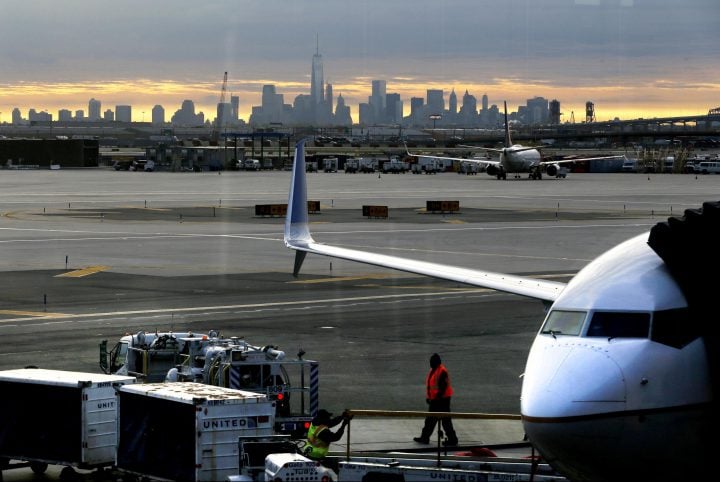 Newark Airport
Newark Airport has an easy connection to Port Authority Bus Terminal and Penn Station getting you quickly into the heart of New York. 45 minutes with the Newark Airport Express Train will take you there hassle-free.
Are you willing to spend your day in Newark Airport waiting for your flight if you could explore NYC without dragging your luggage around? NO. Why should you? With more than 140 LuggageHeroes around New York, you'll easily find a location that matches your needs.
Book luggage storage online, receive directions, and pay only for the hours spent on luggage storage.
Easily have another holiday and don't spend your last day on the terms of your luggage.
Luggage storage chart
Based on the chart below, LuggageHero is the best luggage storage option in New York. LuggageHero the only one that offers both hourly and daily prices with the possibility of insurance. Luggage storage in New York has never been so easy!
The chart is created based on the most popular luggage storage options.
Name
Price
Insurance
Flexible arrival
Reviews
Name
Price
Insurance
Flexible arrival
Reviews
LuggageHero
$1/hour or $8/day
Up to $3000
Yes
67.050
Name
Price
Insurance
Flexible arrival
Reviews
NannyBag
$6 day & no hourly option
Up to $1100
No
27,802
Name
Price
Insurance
Flexible arrival
Reviews
Vertoe
$5.95 day & no hourly option
Up to $5000
No
4,708
Name
Price
Insurance
Flexible arrival
Reviews
Radical Storage
$5 day & no hourly option
No
No
900
Tips on storing luggage in NYC's Airports during COVID19:
Despite the current restrictions, you can still store luggage in NYC in numerous shops and locations but the airports require special attention and extra caution.
If you use a storage locker in NYC, don't forget to sanitize well before using it and clean the locker after yourself as well.
You must remember to use masks whenever you use Newark Airport for both luggage storage and if you are just going through.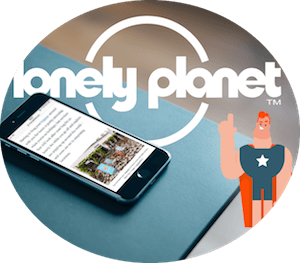 "LuggageHero lets you store your luggage in a local shop, café or hotel, which is often more convenient than having to go to a storage facility at a train station."
FAQ about luggage storage in Newark Airport
Here are some of the most often asked questions and answers on storing luggage in Newark Airport
Is it expensive to store my bags at Newark?
Newark Airport has no luggage storage lockers. In that case, your best option is to find a place to store your bags somewhere in the city. In that case, LuggageHero can be as low as 1$ per hour.
What are the best locations to store my luggage in the city?
Some of the most convenient places for luggage storage in the city are Times Square, Herald Square, Union Square, Penn Station or Grand Central.
What Time Should I Arrive at Newark airport to check my bags?
it is the first or second thing you should after arriving at the airport. Baggage can usually be checked in two hours before a planned flight.