Luggage Storage MTA New York City Transit – LaGuardia Bus Depot
Only luggage storage to offer choice of hourly or daily rates in MTA New York City Transit – LaGuardia Bus Depot
Most-reviewed luggage storage service
Luggage storage MTA New York City Transit – LaGuardia Bus Depot
LuggageHero partnered up with more than 120 local shops around NYC. This gives you the opportunity to find the location that suits your travel plans the best and store your luggage at a low hourly rate.
Don't spend precious time commuting far around NYC to store your luggage. Search for the area you want to explore, leave your luggage near LaGuardia with one of our trusted partners, and off you go to explore The Big Apple.
Download LuggageHero's free luggage storage app
For even more comfort and ease, you can download LuggageHero's bag storage app where you can see all our locations around New York City and find your most convenient luggage store.
We store all kinds of luggage – any size and any shape
LuggageHero's users can store luggage of any size and/or shape in any of our storage locations. It doesn't matter if it is ski equipment, photo equipment, or backpacks – our luggage stores can accommodate all. LuggageHero's customers can choose to be charged by the hour, or choose our daily rate – no matter their left luggage type.
Pricing
Luggagehero is the ONLY luggage storage service that offers you a choice of hourly or daily rates in New York City. Flat rate of $8.3per day and $0.95 per hour which allows you to pick an option that will suit your needs best. No hidden fees and no need to pay in advance, pay only if you show up to the luggage drop off location.
130 luggage storage locations that are open daily 24/7. All luggage is insured against damage, loss, and theft & security seal is provided.
We can store your luggage for several days
LuggageHero also provides multi-day storage to its customers because we know flexibility is an essential part when you travel.
LuggageHero offers a lower daily rate when you store your luggage for a longer period. From the second day onwards, our customers pay only $5 per bag per day.
Is there a difference between left luggage and luggage storage?
Left luggage is luggage that people have left in a designated luggage storage facility. The term 'left luggage' is mostly being used in the UK. And luggage storage is a storage facility where people leave their luggage. Luggage storage is the most common term used internationally when referring to storing luggage.
In other words, left luggage and luggage storage are synonyms, hence there is no difference between the two phrases. They are both defined by people's need of storing luggage, which can be collected at a later time. So whether you are looking for left luggage or luggage storage, LugaggeHero is here to take care of your belongings.
Use our map to find the nearest certified shops near LaGuardia
Luggage storage LaGuardia
LaGuardia is located 38-50 minutes from Pennsylvania Station. Getting back and forth can be quite a hassle, so why not spend your time in NYC until you have to catch your flight?
With LuggageHero you can turn your travel day into a holiday and get the most out of your days in New York City.
All our shops are certified by LuggageHero and all bags are sealed off with our security seals insuring each piece of luggage for .
Luggage storage in New York has never been quicker, easier, and cheaper than it is now in 2022. You don't need to wonder anymore about where to store luggage in NYC or look for the best NYC luggage storage options near LaGuardia. LuggageHero users are charged by the hour $0.95, unlike most locker rentals or facilities, which charge per day, so if you only need luggage storage LaGuardia for one hour – you can do that with no problem.
Check out why LuggageStorage and KnockKnock recommend storing your baggage with LuggageHero!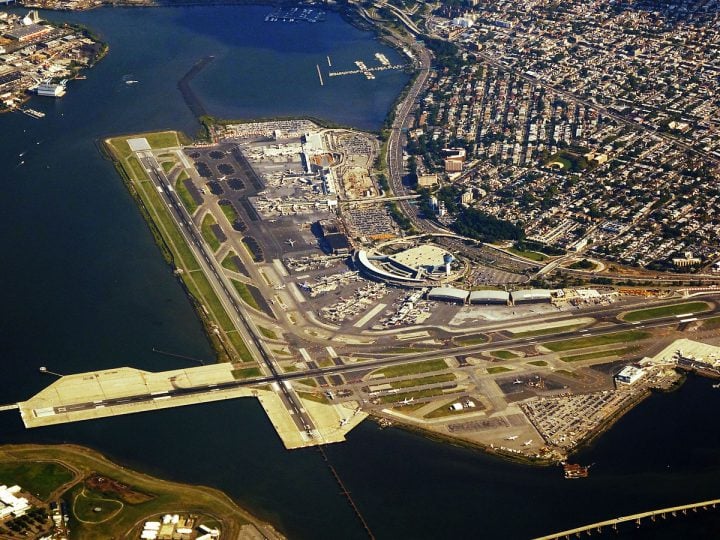 LaGuardia Airport
Getting back and forth to LaGuardia Airport isn't simple at all. You'll get the easiest when traveling by Taxi. It is a relatively reasonably priced way to get from LaGuardia to anywhere in Manhattan or the entire city of New York. The meter will determine the fare you'll need to pay for the trip from LGA to Manhattan (or anywhere in the city) and is per car with a maximum of 4 people. Set aside at least $50 to cover the trip.
Another option is Airport Shuttles. There are several Aiport Shuttle companies to choose from. Once you reach the airport, you can proceed to the Ground Transportation desk to get information on where you catch your shuttle, or you can use one of the courtesy phones in the baggage claim area. Bear in mind that you might not be the only passenger in the van and you may have to go along for the ride while other passengers are dropped off at their destination first.
Our suggestion? Store your luggage in one of our LuggageHeroes, spend your travel day in NYC and grab a cab to LaGuardia. Get the most out of your trip and enjoy New York hassle-free.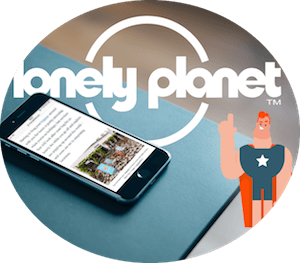 "LuggageHero lets you store your luggage in a local shop, café, or hotel, which is often more convenient than having to go to a storage facility at a train station."
Luggage storage chart
Based on the chart below, LuggageHero is the best luggage storage option in New York. LuggageHero the only one that offers both hourly and daily prices with the possibility of insurance. Luggage storage in New York has never been so easy!
The chart is created based on the most popular luggage storage options.
Name
Price
Insurance
Flexible arrival
Reviews
Name
Price
Insurance
Flexible arrival
Reviews
LuggageHero
$0.95/hour or $7.95/day
Up to $3000
Yes
67.050
Name
Price
Insurance
Flexible arrival
Reviews
NannyBag
$6 day & no hourly option
Up to $1100
No
27,802
Name
Price
Insurance
Flexible arrival
Reviews
Vertoe
$5.95 day & no hourly option
Up to $5000
No
4,708
Name
Price
Insurance
Flexible arrival
Reviews
Radical Storage
$5 day & no hourly option
No
No
900
Don't forget to download LuggageHero's free luggage storage app:
This is the most convenient and easy way to always be sure that you have luggage storage at your disposal.
Frequently asked questions about luggage storage in LaGuardia
Does LaGuardia have luggage storage?
LaGuardia Airport does not provide luggage storage.
How far is LaGuardia Airport from Manhattan?
LaGuardia Airport is 8 miles away from Midtown Manhattan.
Is there Wi-Fi at LaGuardia Airport?
Yes, you can choose _Free LGA Wi-Fi.
Can I use LuggageHero app for storing luggage?
Yes, with LuggageHero's app you can find luggage storage in New York City as well as other cities.
Is there a size limit for the luggage?
LuggageHero's baggage storage network has no size restrictions. All sizes of luggage, big or small, can be accommodated.
If anything happens to my luggage, what can LuggageHero do?
When you choose us, you select a risk-free option. If something unexpected occurs, our insurance covers your luggage up to $3000.