Luggage Storage King's Cross Station
Store your bags from £1/hour
How It Works 1, 2, 3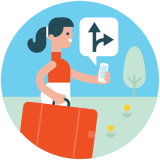 Book online and receive directions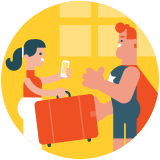 Drop off the luggage at a LuggageHero shop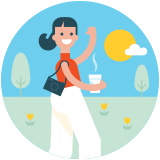 Enjoy your time without the weight of your luggage
Pricing per bag
/hour* or /day in
*plus one-time handling fee of per bag.
Our customers are saying
The shop is about a 3-5 minute walk from St Pancras and Kings Cross. It is easy to find. The shopowner was friendly and efficient at checking in and out the bags. He made sure that I started and stopped the timer, told me to take a picture of my luggage tag numbers when I dropped the bags off and looked at the pictures when I picked the bags up before he retrieved the bags. The bags were sealed with the tags and kept behind a door. Easy process.
A great walk at Hyde Park. My first experience with LuggageHero. Left the baggage here and went for a walk prior to leaving for Heathrow. Strongly recommended
Great place to leave luggage! A lovely pub. Also a safe and easy place to leave luggage. Luggage is secured with a tag. Fabulous food too!
Great service. So good to be able to leave our bags in the shop all day and most of the evening. The guys in the shop were friendly and helpful. Thank you
Great staff. Great food. Awesome being able to leave luggage first thing in the morning with people who clearly knew what they were doing and have a great breakfast at the same time. Healthy and delicious!
Luggage Storage at
King's Cross Station
Are you looking for luggage storage at King's Cross Station? We have several locations just around the station where you can store your luggage. When storing your bags with LuggageHero, local shops around King's Cross will take good care of all your baggage while you explore the surroundings.
LuggageHero storage sites are certified hotels, cafes, and shops. Advance bookings ensure space for your bags, however, you may cancel without penalty. The address and directions are available at the time of booking and are emailed to you.
LuggageHero uses a storage timer to calculate the hours spent. When arriving at the storage site, you will start the storage timer on your booking page and stop it upon pick-up, which will then process payment. All bags are sealed off with our security seals ensuring each piece of luggage up to . Overnight storage can easily be handled.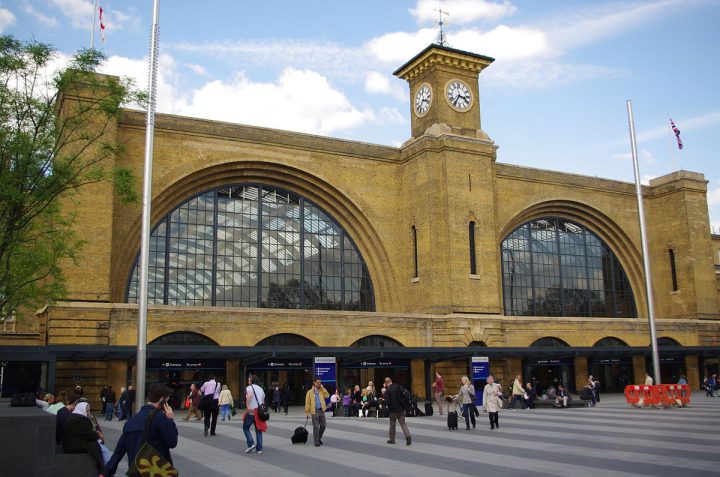 King's Cross Station
Do you want to spend precious holiday hours on standing in line at the old-fashioned baggage storage facility? Or do you know the struggles with fitting all your stuff into a left luggage locker at a station? Those days are over!
Let LuggageHero help you make luggage storage a simple and hassle-free experience. Discover London easily without the weight of your bags.
King's Cross station, also know as London King's Cross is a Central London railway station. With several lines serving King's Cross St Pancras Underground Tube Station; Circle, Hammersmith & City, Metropolitan, Northern (Bank branch), Piccadilly and Victoria. You can easily reach all of London. We've got your bag no matter where you go!
St Pancras International Station for the Eurostar is located just next to King's Cross station as well.
You'll find several tourist attractions near King's Cross Station including The British Library and Regent's Park.
Below is a bit of information on King's Cross Station:
The ticket office at King's Cross is open from 05:00 to 01:30 on weekdays and Sundays, Saturday from 05:00 to 00:30.
The station will remain open until the last train departs.
Ticket machines are located around the concourse.
Toilets and baby changing are available and are before the ticket barrier.
Wi-Fi is available with pay as you go wireless internet access from BT Wi-Fi
Bureau de Change and ATM's are available at the station.
There are various food, drink & shopping options around the station.
Pay per day left baggage facility
On hand to support everyday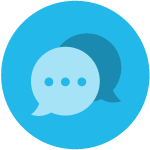 Live Chat 24/7
In the press:

Recommended by the official tourist information