Luggage Storage near Wembley Stadium
Enjoy any event luggage free, from £1/hour
How It Works 1, 2, 3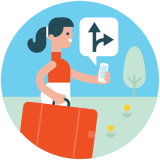 Book online and receive directions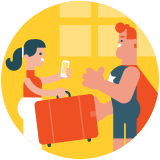 Drop off the luggage at a LuggageHero shop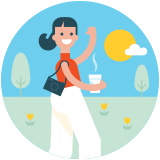 Enjoy your time without the weight of your luggage
Pricing per bag
/hour* or /day in
*plus one-time handling fee of per bag.
Our customers are saying
Great place to leave luggage! A lovely pub. Also a safe and easy place to leave luggage. Luggage is secured with a tag. Fabulous food too!
Great service. So good to be able to leave our bags in the shop all day and most of the evening. The guys in the shop were friendly and helpful. Thank you
Great staff. Great food. Awesome being able to leave luggage first thing in the morning with people who clearly knew what they were doing and have a great breakfast at the same time. Healthy and delicious!
Top customer service. The staff in the shop were so friendly and my bag felt very secure there. Would definitely use this service again.
Easy and quick. Helped solve my luggage problem for a day. This was an easy fix to a layover in London. Was able to drop two bags off and then pick up when ready. This was my first time and recommend it for anyone who is scared of it.
Luggage Storage at Wembley Stadium: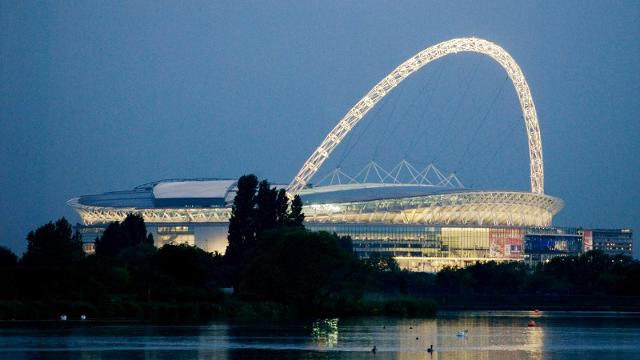 Need to store your luggage near Wembley Stadium? Drop off your items at one of our luggage storage locations just around the corner. Our LuggageHeroes are open from 07:00 in the morning to 12:00 at night. Overnight storage can easily be handled.
Wembley Stadium is located in Wembley, London. The major stadium hosts major football matches including matches of the England National Football Team and the FA Cup Final. It also hosts rugby League's challenge cup, NFL London Games, and music concerts.
Wembley stadium is closer than you think. Only two stops from Baker Street (Metropolitan Line) and nine minutes from London Marylebone (Chiltern Line).
Wembley Stadium has a strict No Luggage policy, read more at the bottom of the page.
All our shops are certified by LuggageHero and all bags are sealed off with our security seals ensuring each piece of luggage up to .
This is how easy it is
What is the concept?
Luggage storage sites are located inside existing businesses, including retail outlets, hotels, cafes, and more. All are vetted by LuggageHero's local employee, who performs regular quality checks. Every piece of luggage is secured with unique security seals provided for free at your local LuggageHero.
How to store your luggage at LuggageHero
Press "Find" at the top of this page to start browsing your ideal spot for your luggage or click "Near me." Use the map or browse the list of shops.

Once you've booked, you simply show up, click "start storage timer" on your smartphone or follow the link provided on email or SMS. Directions are available once you have made a booking.

Upon pick-up, click "stop storage timer" which will process payment.
How do I calculate the price?
LuggageHero is the only luggage storage service in the world to only charge you for the hours you spend storing your luggage -- and at a low hourly rate. No more pre-paying for hours not spent. The price is listed on each shop profile before booking and includes insurance. To ensure that you don't pay too much we have a daily cap.
Security seal provided for free
Security seals are always placed on each of your bags through the zippers to assure that luggage remains secure and to prove that no one has opened or tampered with your luggage.
Insurance and safe luggage storage
In the collaboration with First Marine Insurance Ltd., cover holders for Lloyd's of London, one of the world's largest insurance companies, we are proud to be covering each piece of luggage free of charge every time you use our luggage service. The insurance is covered up to $3,000/€2500 per item of luggage. Make sure you do not pay cash in a drop-off/pick-up shop, because insurance will not cover any bookings that are not paid directly to LuggageHero. You must pay directly to LuggageHero to be covered.
Cash-free
Submit your credit card information for swift drop-off and pick-up at a LuggageHero location. You don't need to worry about having the right currency on hand when paying online. All major credit cards are accepted. The shops do not receive cash when using LuggageHero. The insurance on your luggage is valid only if the payment has been made directly to LuggageHero.
Only pay if you show up
You don't pay unless you drop off your baggage at a LuggageHero shop. We do this because it's how we personally would like to be treated. Therefore, no amount will be charged if you fail to show up for your booking.
No download necessary
You don't need to download anything to use LuggageHero. You simply book using our website. Once you are at the shop, you check yourself in using the link provided when booking.
Where is the luggage stored?
Luggage storage sites are located inside existing businesses, including retail outlets, hotels, cafes, and more. All are vetted by LuggageHero's local employee, who performs regular quality checks. Every piece of luggage is stored away from any public access and secured with a security seal every time.
On hand to support everyday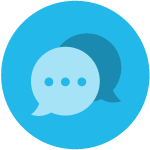 Live Chat 24/7
In the press:

Recommended by the official tourist information

Wembley Stadium
Wembley Stadium: home of English football and the prestigious FA Cup. But more than just football ignites this cauldron of entertainment, with events attracting more than five million visitors every year.
The venue is also called the European Home of the National Football League (NFL) and both laws of rugby are hosted here every year as well.
Wembley Stadium is on the Jubilee and Metropolitan lines, 12 minutes from Baker Street. The Wembley Stadium station provided mainline trains to Marylebone. Wembley Central offers the Overground and Bakerloo line.
Wembley Stadium Bag Policy
To ensure a safe fan environment and the best possible fan experience, Wembley Stadium has a rather strict bag policy. They encourage all guests not to bring any bags to the Stadium. Small bags or rucksacks (30x30cm) are permitted into the stadium. However, they do not have locker facilities for guests to store their items during their visit.
For your safety and the safety of all guests, a friendly Search team may search your bags on entry.
Due to safety issues, they do not have a luggage storage facility.